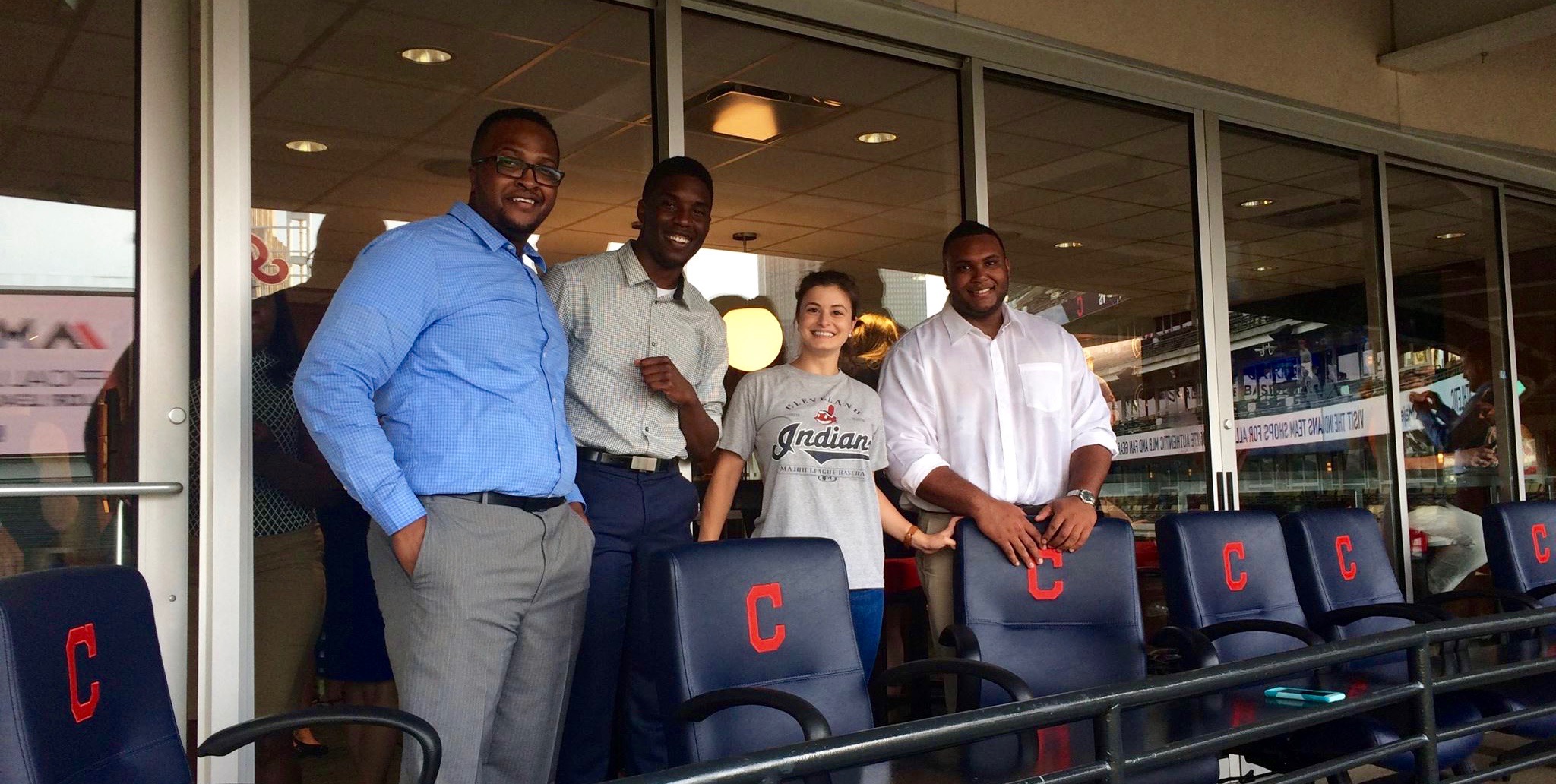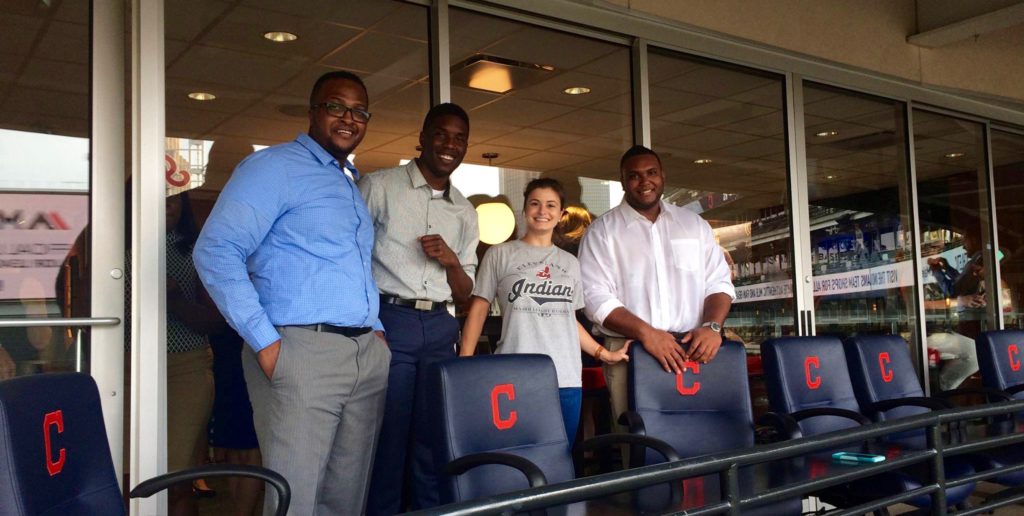 When the Cleveland Foundation was established in 1914, it was the first of its kind. Today, after inspiring many other community foundations, donating billions of dollars, and helping to better the lives of Cleveland residents for decades, the foundation does not show any signs of slowing down. The foundation launched the one-year Public Service Fellowship to help emerging young leaders gain the skills and networks needed to jumpstart a career in public service.
Public Service Fellow Joshua Edmonds discusses life in Cleveland, the many benefits he has received from his fellowship experience, and his tips for the application process.
1. What inspired you to apply for The Cleveland Foundation Public Service Fellowship?
What truly inspired me to apply for The Cleveland Foundation Public Service Fellowship is the fellowship's emphasis on public service. I love the city of Cleveland, it's my hometown. However, if this fellowship were anywhere else, I'd be equally enthusiastic. This is primarily because when working as a public servant, I have the privilege of joining forces with a very large, progressive network, spanning countless agencies and professions, comprised of like-minded individuals, all committed to improving the quality of life for everyone.
Since my undergrad years at Notre Dame College, and even after earning my Master's degree at Howard University, I have had the pleasure of serving in multiple different capacities, all of which were on behalf of the general public. I have participated in and enjoyed tutoring in the inner-city; interning at Lake Erie Ink, a community-based writing center for youth; serving as a missionary throughout several different countries; and more recently, working for Denver Senator, Mike Johnston, as an Urban Leader Fellow creating policy recommendations aimed at achieving comprehensive, state-level, immigration reform.
Besides gaining opportunities to impact high-level projects, network with civic leaders, and make my voice heard on pressing issues, I would like to make a difference through this fellowship. I am now working at the Cuyahoga Metro Housing Authority (CMHA), which has over 55,000 residents. If I could make a difference in the lives of our residents, or the various stakeholders we interact with, I'd be immensely satisfied with my overall fellowship experience.
2. What is a typical week like for a Public Service Fellow?
"Typical" weeks for Cleveland Foundation Public Service Fellows are pretty uncommon. Because fellows are placed in roles that grant them access to high-level assignments, fellows are in a constant state of adaptation in order to best serve the demands of their host sites, as well as their major fellowship project. At the Cuyahoga Metro Housing Authority (CMHA), I work on ConnectHome, a federal White House initiative monitored by the Department of Housing and Urban Development. ConnectHome seeks to connect all low-income, public housing residents with internet access, digital literacy training, and a device. Because CMHA is one of the largest housing authorities in the nation, I am constantly meeting an array of stakeholders, attending multiple meetings and conferences, and conducting focus groups at every CMHA property in order to gain much-needed feedback from our residents.
When not at CMHA, I attend professional development seminars with The Cleveland Foundation. These seminars give fellows the opportunity to explore Cleveland and have direct access to potential mentorship opportunities from civic leaders. In addition, every month, my fellowship cohort has the opportunity to speak with The Cleveland Foundation CEO about our experiences within the program, and discuss the foundation's future initiatives. Also, fellows are assigned Cleveland Foundation program officers, who make a point to ensure the fellowship runs smoothly. They are highly responsive and make sure the fellowship experience is equally challenging and enjoyable.
In terms of social life, the fellowship makes sure fellows have a great experience in Cleveland. For orientation, the fellows had the opportunity to watch a Cleveland Indians game with the owner of the team from his lounge.  Monthly, we spend time at different notable sites around the cities, attend happy hours, and the fellows convene on weekends to experience Cleveland nightlife.
3. What tips would you give others applying to the Cleveland Foundation Public Service Fellowship?
The committee does not focus on where applicants went to school, their major, or even their GPA. The committee seeks creative-thinking millennials who have a desire and proven commitment to public service. This means prospective applicants should include well-written recommendations from former employers who can vouch for your commitment to public service and a resume that highlights public service. Most importantly, prospective applicants should be prepared to talk about a project that they have done in the past that has benefited other groups of people.
This year, the application opened in January and closed in February. Semi-finalists were selected in March and were flown out to Cleveland to partake in a two-day interview process. The semifinal round is composed of 14 prospective fellows; there, seven are selected. The first night is a dinner. During the dinner, and before the interview, you are acquainted with fellow applicants. Try to relax and be sure introduce yourself to staff present at the dinner.
For the host-site interview, be honest. As a semi-finalist, it is expected that you have the qualifications to complete most jobs well; therefore, I found it helpful to explain ways in which the fellowship could benefit me. I spoke on networking and professional development, and how those components would help me to be a better public servant.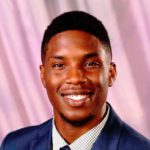 A Twinsburg, Ohio native, Joshua Edmonds serves as a Cleveland Foundation Public Service Fellow at the Cuyahoga Metro Housing Authority (CMHA). At CMHA, Edmonds works within the Marketing and Communications Department, primarily focusing on President Obama's ConnectHome initiative. Edmonds previously attended Notre Dame College, where he obtained his Bachelor's Degree in English and Spanish, and recently graduated with a Master's Degree in Political Science, with an emphasis on International Relations and Public Policy from Howard University.
© Victoria Johnson 2016, all rights reserved.