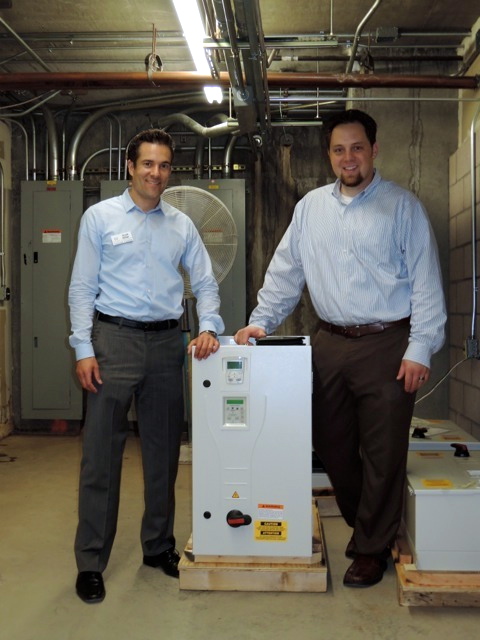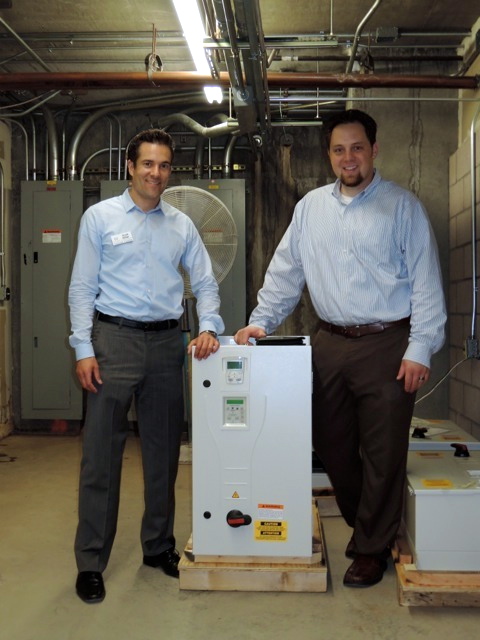 Environmental Defense Fund (EDF) Climate Corps is an extraordinary summer fellowship program that places top graduate students within companies and organizations to work on energy management and environmental sustainability projects. Since 2008, EDF has placed more than 400 Climate Corps fellows in companies like General Motors, Apple, REI, Google, AT&T and the City of Boston. The fellowship begins with a rigorous four-day orientation program, where fellows are trained on best practices by EDF staff and energy efficiency experts. Fellows then embark on their independent energy management projects at their host organization. During the program, fellows are paid $1,250/week and reimbursed for travel expenses.
EDF Climate Corps projects not only aim to save the environment but also save corporations money. According to EDF, Climate Corps fellows have found an average of $1 million in energy savings per fellow. We caught up with recent alumnus Scott Miller to learn more about his experience and successes with EDF Climate Corps and his fellowship application tips.
1. What inspired you to apply for EDF Climate Corps?
I graduated from UC San Diego with a Bachelors degree in economics, and over the subsequent 10 years, I had successfully climbed the corporate ladder in the financial services industry. Everything seemed to be going quite well until April 20th, 2010, when I came to realize a new mission in my life, sustainability. On this day, the Deepwater Horizon oil drilling rig exploded, gushing millions of barrels of oil into the Gulf of Mexico. The anger and disbelief I felt was palpable, and I knew that I had to do something substantial to help end our nation's addiction to fossil fuels. Shortly after, I started a grassroots sustainability initiative at my asset management employer, and in the Fall of 2011, I began an MS in Sustainability Management at Columbia University. Throughout this transitional period, I volunteered with various environmental and community organizations, and interned and consulted for several sustainability initiatives, with the goal of gaining enough experience and knowledge to transform my career. However, being a career changer, one of my most significant challenges was gaining enough hands-on experience to lead prospective employers to want to interview and hire me. The EDF Climate Corps fellowship provided the ideal solution.
This unique fellowship allowed me to combine my experience in business with my growing expertise in sustainability management, to drive substantial cost savings and carbon emissions avoidance.  It provided me with practical training on life cycle costing techniques, carbon accounting, employee engagement and energy efficiency opportunities in the areas of lighting, heating, cooling and more.  Finally, it gave me the opportunity to align myself with the tremendous reputation of Environmental Defense Fund and enter into a network of sustainability professionals connected through EDF Climate Corps.  Whoever said "what's good for the environment is bad for business" clearly has not met an EDF Climate Corps fellow nor one of their supervisors at the more than 250 companies, cities and universities that have benefited from this game-changing fellowship.
2. What have been some of the most eye-opening moments during your fellowship?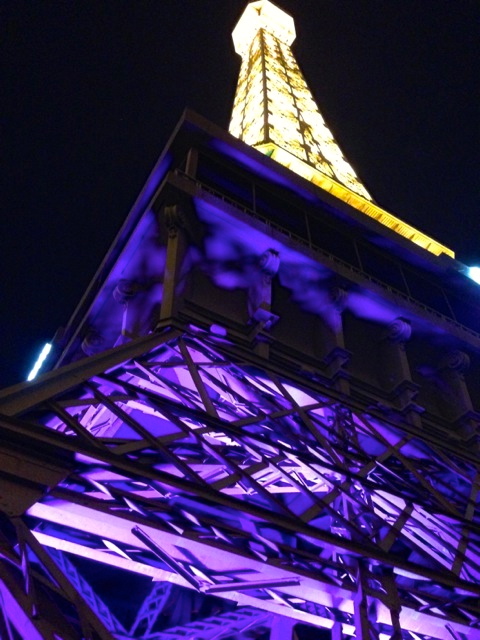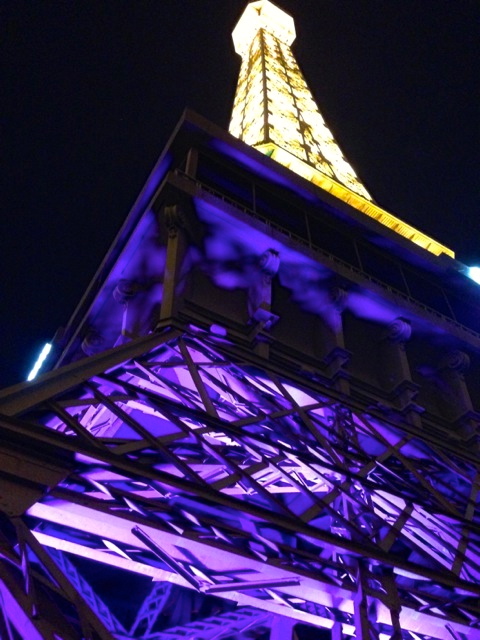 My 10-week summer fellowship was with the corporate engineering, utilities and environmental affairs group at Caesars Entertainment (CET) in Las Vegas. Since many of the obvious energy efficiency opportunities had already been identified, my supervisor challenged me with an outdoor wall lighting project at the Flamingo Las Vegas Hotel and Casino and an energy audit of all pool, spa and fountain pump systems at CET's eight Las Vegas resorts. I also attempted an energy retrofit project aiming to relight the Eiffel Tower Experience at the Paris Las Vegas Hotel and Casino. Managing all three projects simultaneously was very challenging, but the experience was one of the most enriching of my entire career.
The initial days of my fellowship were packed with stakeholder introductions, where I met executives, engineers, maintenance staff, PR, procurement and prospective vendors and installers. With the introductions completed and the scope of the projects identified, I researched lighting and motor systems and, through incredible access, surveyed the inter-workings of enormous, extremely dynamic structures. Some of the more memorable experiences occurred while conducting LED lighting tests at the Flamingo facade and the Eiffel Tower Experience. It was an especially gratifying moment to shut down the existing lights on both structures and turn on the LEDs, which if installed, would reduce the existing lighting scheme's annual energy consumption by more than 70%.
In addition to lighting, I had the unique opportunity to partner with the Flamingo's chief engineer to conduct a 3:00am audit, which is conducted as part of CET's "CodeGreen" environmental sustainability policy. We surveyed countless square feet of resort space, identifying energy and water efficiency and conservation opportunities, all of which will help reduce operational costs, carbon emissions and water consumption. Lastly, I surveyed 125 pump systems, which circulate water through the iconic pools, spas and fountains of the eight CET Las Vegas resorts.  I then researched an energy efficiency solution known as a variable frequency drive (VFD), analyzed its viability and engaged vendors. In the end, I determined CET could reduce the average annual energy consumed by their pools, spas and fountains by more than 60%. The financial payback was so attractive, we were able to install four VFDs in the Caesars Palace pool pump room prior to my departure.  By implementing all my project recommendations at all domestic properties across the country, Caesars Entertainment could save more than $350,000 and approximately six million kilowatt hours annually, which is enough to power more than 500 homes and avoid 3,400 metric tons of carbon dioxide emissions for one year.
3. What do you think made your fellowship application stand out?
I was competing against top-performing graduate students from prestigious universities across the country, many of whom had stellar academic and professional backgrounds. While I felt confident in my academic achievements and my diverse professional experiences, I knew acceptance into the program would be very challenging. The online application form required the standard professional and academic background information that I came to expect; however, it also included multiple short-answer essay questions.  I believe my written responses to these questions allowed me to differentiate myself enough to be called for an interview. Specifically, I avoided any canned responses; instead, I dug deep into my life experiences and delivered short story-like answers that clearly conveyed my passion for sustainability. At the same time, I made sure to speak to the practical skills and pertinent academic knowledge that would compliment EDF Climate Corps' mission of driving the business case for energy efficiency and cutting greenhouse gas emissions. For example, I described why addressing environmental and social issues were important to me by telling the story of what it was like to deal with water conservation and pollution while growing up in Los Angeles. I then tied that influential experience to the business case for reducing environmental impacts through energy, water and waste management efficiency and conservation initiatives.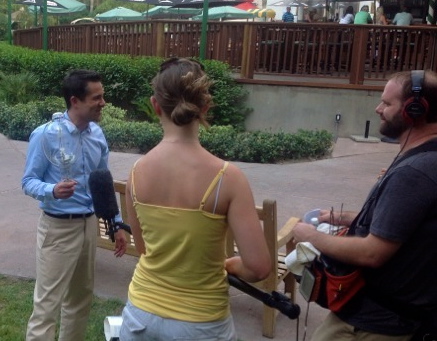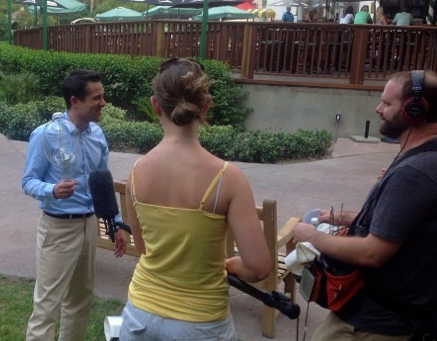 The interview process was conducted through live Skype sessions. This was the first time I had ever had an interview via a webcam, so I made sure to treat it as if I were sitting in front of the interviewer. I wore a suit, made sure to position myself in a quiet location and maintained a view of the interviewer directly inline with my webcam. As with my written short-answer responses, I made sure to express my passion, knowledge and experience relating to sustainability by delivering relevant personal stories. Finally, I made sure to convey excitement and optimism throughout my interview responses. I tried my best to leave the interviewer with no doubts about my desire to be selected and the value I would deliver to EDF and my prospective host organization.
Scott is a sustainability management professional and LEED Green Associate with over 12 years of experience in the Financial Services Industry. He earned a BA in Economics from the University of California, San Diego and is a Master of Science in Sustainability Management candidate at Columbia University, where he Co-Chairs the Earth Institute Leadership Council. As an EDF Climate Corps fellow, Scott completed multiple large-scale energy efficiency projects for Caesars Entertainment and will be featured in Showtime's upcoming documentary TV series on climate change entitled Years of Living Dangerously. In 2012, Scott was accepted into Al Gore's Climate Reality Leadership Corps, as well as NYC's Master Composter program, and participated in the ClimateRide.org's 2012 & 2013 charity bike rides from NYC to Washington, DC.
© Victoria Johnson 2013, all rights reserved