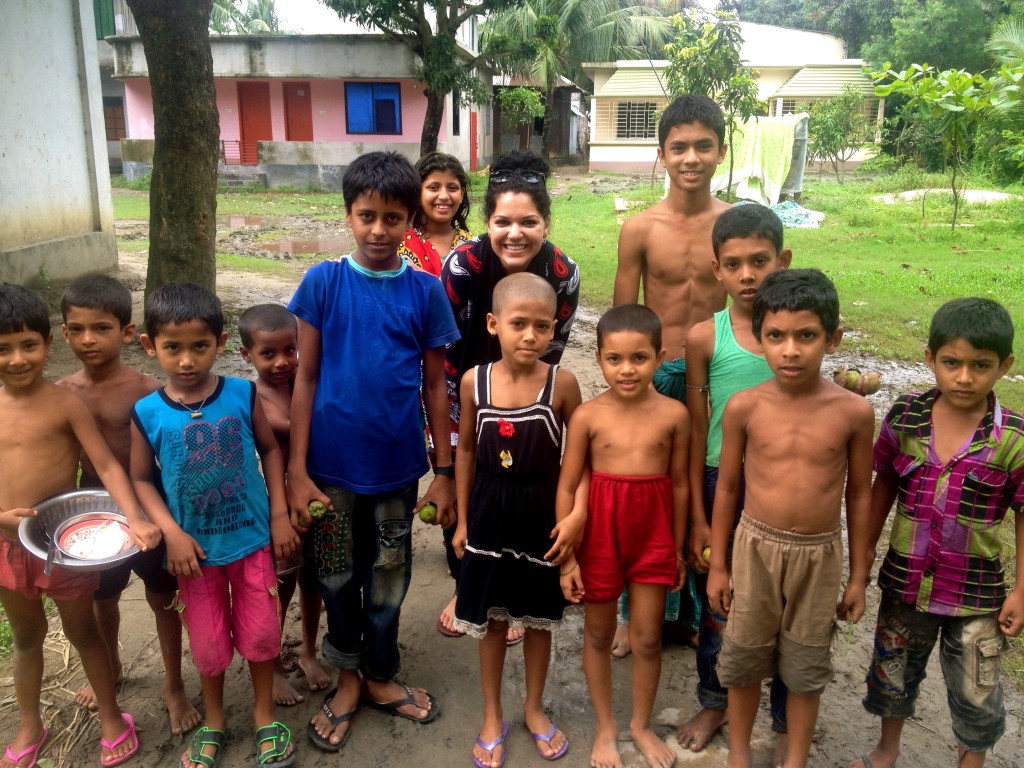 The Fulbright Public Policy Fellowship (formerly known as the Fulbright-Clinton Public Policy Fellowship) aims to build mutual understanding among nations by providing opportunities for U.S. citizens to serve in professional placements in a foreign government ministry or public sector institution in select countries. During their 10-month placements in countries such as Haiti, Kosovo, Peru, Samoa and Bangladesh, Fulbright-Clinton Fellows serve as a "special assistant" for a senior level official. Fellows work in public policy areas such as public health, education, agriculture, justice, energy, the environment, public finance, economic development, information technology, and communications. The goal of the professional placements is to build the Fellows' knowledge and skills, provide support to partner country institutions, and promote long-term ties between the U.S. and the partner country. Fellows also work on an independent study and research project. The program seeks candidates with a Master's or Doctoral degree and at least 2 years full-time work experience in policy-related fields.
To learn more, we interviewed Roushani Mansoor, a 2012-13 Fulbright-Clinton Fellow in Bangladesh, about her fellowship experience and her fellowship application tips.
1. What inspired you to apply for the Fulbright-Clinton Fellowship?  
I applied for the Fulbright-Clinton Fellowship – then called the Fulbright Public Policy Fellowship – because it was an incredibly unique opportunity to gain professional experience abroad in a public policy capacity. It was then, and still is now, unlike most other available fellowship opportunities. I applied during my last year of law school where I focused primarily on public international law. The Fulbright-Clinton Fellowship seemed like an exceptional opportunity for me to put theory into practice. I had spent three years in school learning about the law in a public policy context and now I had the chance to use what I had learned in the real world. I wanted to gain hands-on experience working in challenging contexts abroad, and this fellowship offered that. And as someone just graduating from school, I looked to this fellowship as the beginning of my career. That's a great thing about the Fulbright-Clinton Fellowship – it's a fantastic opportunity for individuals at every stage of their career, whether at the beginning or mid-career, those with very specific experience in one area or those starting to explore a certain field.
2. What have been some of the most eye-opening moments during your fellowship?  
Working as a foreign national in another country's government is eye-opening in and of itself. I worked in the Ministry of Law in Bangladesh and helped with a couple of legal reform projects. For example, the Government of Bangladesh is looking to incorporate alternative dispute resolution mechanisms into its justice system – processes like arbitration and meditation for both civil and criminal cases. I assisted with designing and implementing trainings hosted by the U.S. Embassy or international donors for Bangladeshi legal professionals on these topics. I spent my days working closely with my supervisor and other colleagues at the Ministry of Law assisting where I could; some days I spent reviewing draft legislation amending the criminal procedure code while other days I spent making phone calls and setting up meetings. You can be given very different tasks on any given day, and I appreciated the opportunity to help where I could. My most unique experiences, however, came when I was able to leave my office and talk to Bangladeshis about their experiences with the justice system. I watched a workshop hosted by a local NGO that focused on legal awareness for women. The women who attended the training were all from the same village, brought their children with them, and discussed the issues that affected their daily lives. The point of the workshop was not to drone on about specific laws, but to raise awareness about their rights under the law and what they could do if they felt their rights had been violated. Hearing these women talk about how much more empowered and confident they were now armed with a bit of information was inspiring. It solidified, for me, the importance of rule of law development at both the structural and grassroots levels, and my desire to work in this field. Being in Bangladesh on this particular fellowship afforded me the opportunity to have these enriching professional and personal experiences.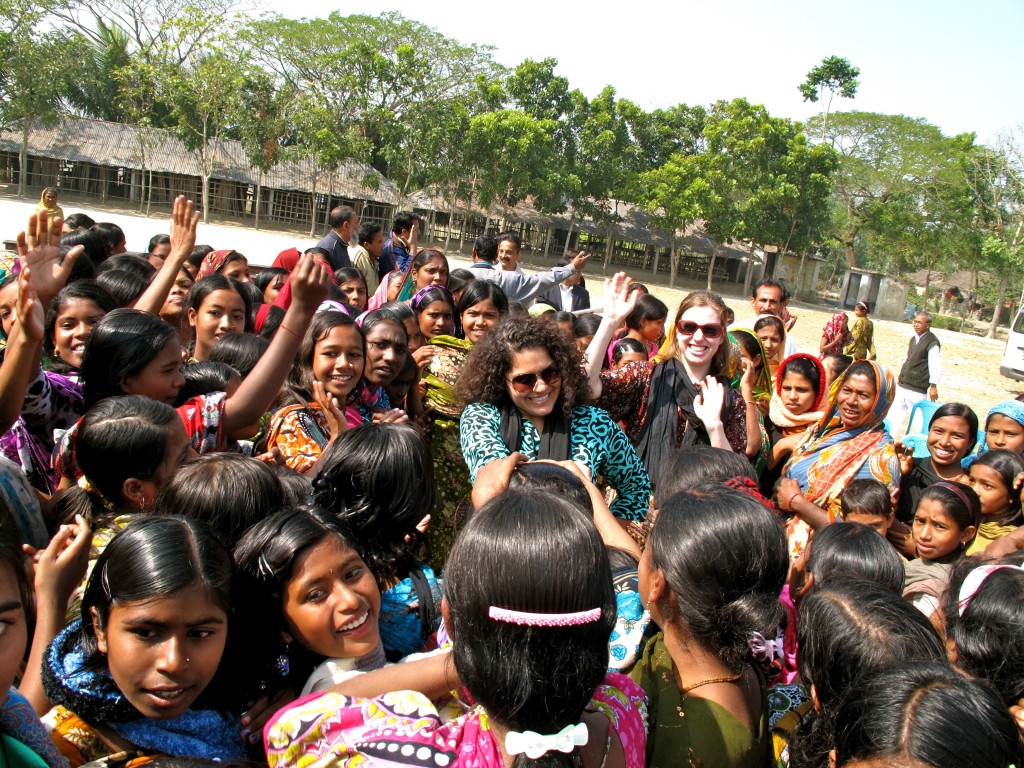 3. What tips would you give others applying to the fellowship?  
I think, like for any application, a competitive applicant will highlight their unique experiences and skill sets that will help them be a successful Fulbright-Clinton Fellow. I think this fellowship is looking for dynamic and determined individuals who are eager to work and make an impact, large or small, in the countries available to apply to. The application process itself is fairly straightforward. There is an application due in the fall – this year, it is October 14 – that includes a resume, some short written responses, and recommendation letters. Selected applicants have an interview that generally includes some individuals in the U.S. and some posted in the country you are applying to. After all interviews are completed, finalists are selected. There is a pre-departure orientation at the end of summer, and then most people leave for their host countries in the fall. In my application specifically, I repeatedly highlighted my previous experiences with Bangladesh and my desire to work on several legal issues there. But I was also realistic in my application and underscored my willingness to assist whatever ministry or agency of the Government of Bangladesh I was placed in. Again, I think a successful applicant highlights the reasons why they are applying to a particular country and what they can bring to the table. I think, also, there should be an emphasis on contributing to long-term development processes in the potential host country. Past Fulbright-Clinton Fellows have contributed to their host country in a number of different ways, all of which have made some sort of impact on the development of that country.
Roushani Mansoor was a Fulbright-Clinton Fellow in Bangladesh from 2012 to 2013 and worked as a Special Assistant in the Ministry of Law, Justice, and Parliamentary Affairs. Currently, Roushani works as a Justice Advisor in the Office of Criminal Justice Assistance and Partnership in the Bureau of International Narcotics and Law Enforcement Affairs at the U.S. Department of State.
These interview answers are personal opinions of the interviewee and do not reflect the official views of the Fulbright Program or the U.S. Department of State.
© Victoria Johnson 2014, all rights reserved.