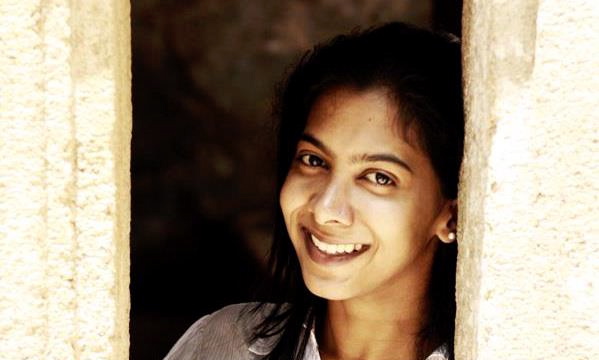 Each year, the Fulbright Foreign Student Program enables graduate students, young professionals and artists from more than 155 countries to study and conduct research in the United States, while more than 1,500 Americans go abroad as Fulbrighters. The exchange program is designed to "increase mutual understanding between the people of the United States and the people of other countries."  With this goal as a starting point, the Fulbright Program has provided almost 300,000 participants — chosen for their academic merit and leadership potential — with the opportunity to study, teach and conduct research, exchange ideas and contribute to finding solutions to shared international concerns.
In 2013, Thilini Kahandawaarachchi of Sri Lanka had the opportunity to spend two years at the University of Washington on Sri Lanka's Fulbright Master's Student Award. We caught up with her to get her insights on the Fulbright experience and fellowship application tips.
1. What inspired you to apply for the Fulbright Fellowship?
There were two main reasons that inspired me to apply for the Fulbright fellowship. Firstly, I was in the process of switching careers from law to international affairs, therefore I wanted to obtain an academic qualification in my new field which was international affairs. Secondly, by the time I applied for my Fulbright, I had briefly worked on a short research paper on the geo-strategic significance of the Indian Ocean region and Sri Lanka's significance in the 21st century geopolitics as part of a post graduate diploma in International Relations. I wanted to do further research, particularly on China's interest in South Asia and the Indian Ocean region. Fulbright gave me the opportunity to work on my MA and also a chance to conduct further research in my area of interest.
2. Why did you choose to go to the University of Washington?
I believe the degree of involvement of a Fulbrighter in choosing a university varies from country to country. In the case of Sri Lanka, while we were given the chance to state our preferences, it was not guaranteed that Fulbright Commission would necessarily apply to our preferred universities. I was selected to the University of Washington. I am glad I got to attend UW, which is one of the best universities in the world. The faculty was very supportive and encouraging, there were great facilities and the university offered many opportunities to grow both in class with your peers and outside class with various activities, societies and other opportunities. The state of Washington was very liberal; the people were welcoming, and they were in general were very open minded and progressive. I was also particularly glad of the mild winters in the Pacific North West and the many places to go hiking and exploring.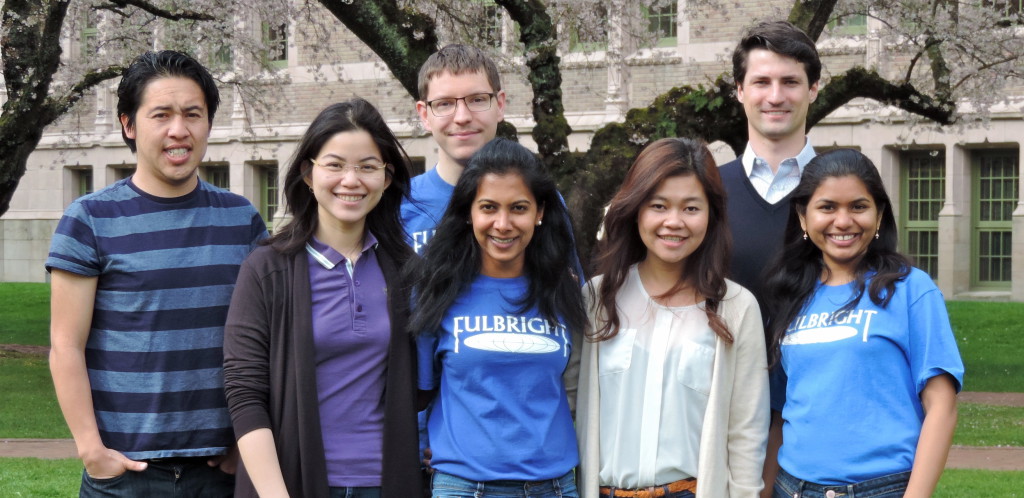 3. What tips would you give others applying to the Fulbright Fellowship?
For anyone who wants to apply to the Fulbright Fellowship, my first tip is to be flexible. As I mentioned earlier, in some countries Fulbrighters do not get to choose their university, so it is important to be flexible and be open to offers. Another aspect with regard to Fulbright is it to know what you want to do after your fellowship as generally there is a two-year home country residency requirement. Many Fulbrighters try to waive it, which is quite difficult, so be prepared for that from the beginning.
With regard to the application process, start working on your application early, specially because letters of recommendation take time. Make sure your proposed research and your statement of purpose reflect both what you want to do and how it will be relevant for your country, and when you get called for the interview, be prepared to defend it and show the significance of your research. For Fulbright, it is not enough to have a good academic record, or good grades alone. One has to demonstrate leadership skills, volunteer and community service experience, as well as a well rounded personality.
Thilini Kahandawaarachchi is an international affairs professional and an Attorney-at-Law from Sri Lanka. She was a Fulbright Fellow at the University of Washington where she graduated with a MA in International Studies. Thilini also holds a dual degree in law and social sciences from National Law School of India University, India. At present she is the political consultant at a diplomatic mission in Sri Lanka.
© Victoria Johnson 2016, all rights reserved.