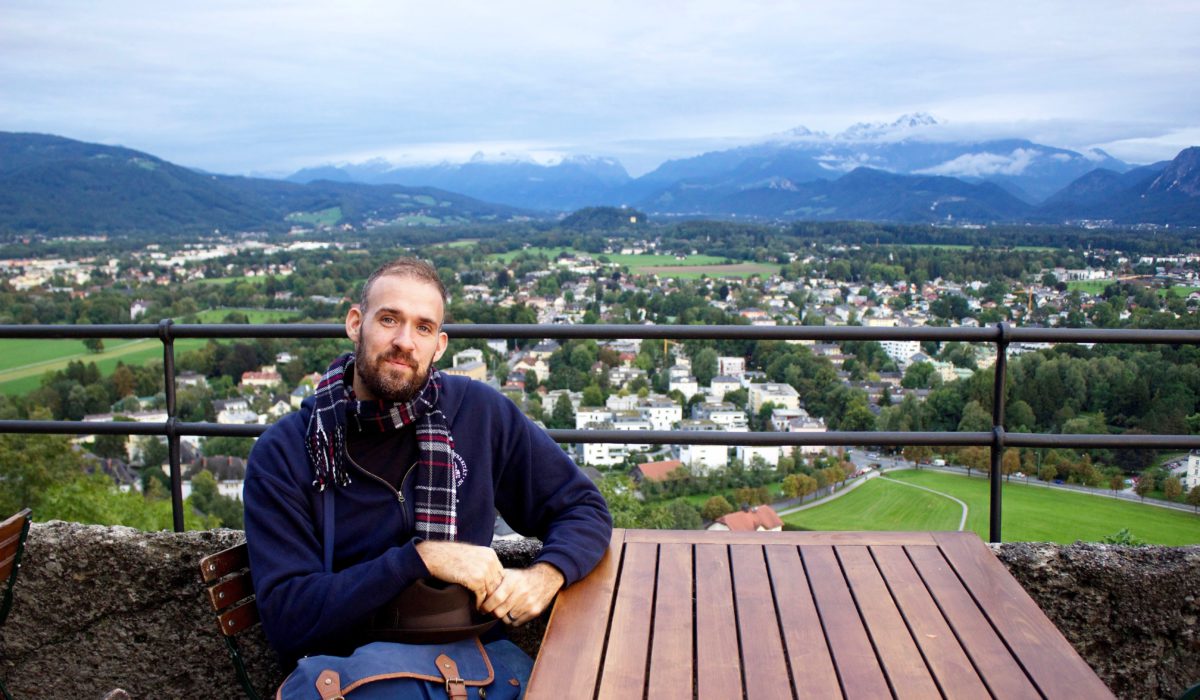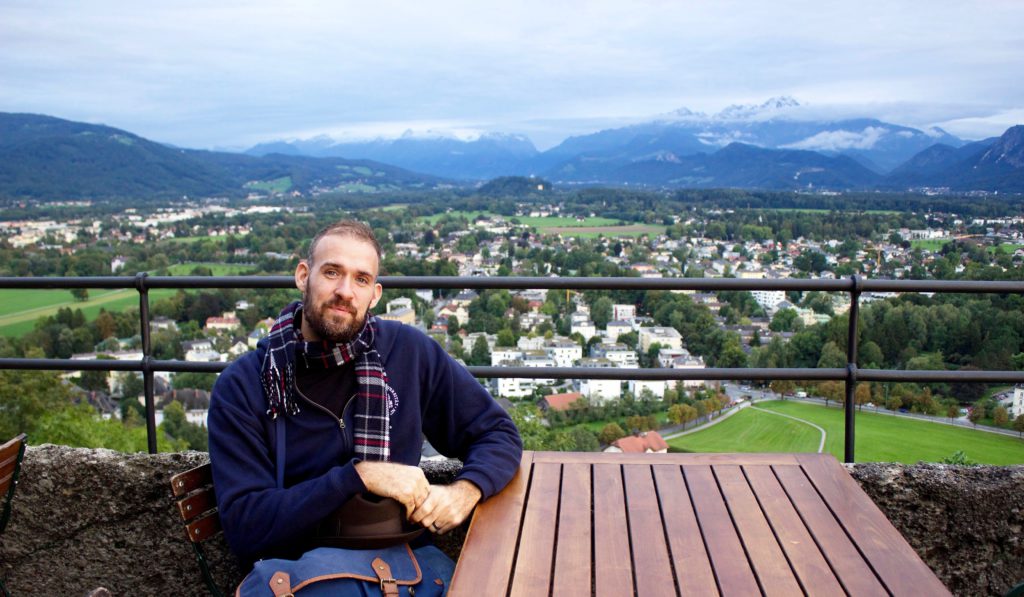 The German Chancellor Fellowship is a year-long opportunity for young leaders to pursue an independent, self-designed project in Germany and gain German language skills. Offered by the Alexander von Humboldt Foundation, this fellowship is awarded to candidates from Brazil, China, India and the U.S. who have completed their undergraduate degree within 12 years of applying. Fellows design a unique project to be carried out at a host institution of their choosing in Germany and participate in intensive German language classes, as well as a Study Tour to meet German and EU industry and policy leaders. Fellows are fully funded with a monthly stipend, travel expenses, insurance and supplemental benefits for dependents. Candidates of all professions, especially in the humanities, are encouraged to apply.
We spoke to former German Chancellor Fellow, Josh Crites, who shared how his experience working on social housing projects in Germany has influenced his work now.
1. What inspired you to apply for the German Chancellor Fellowship?
I spent some time in Germany on a three week McCloy Fellowship in 2013. During that fellowship, I enjoyed the opportunity of meeting social housing providers and urban planners all around the country. While the opportunity was great, it was also difficult because everything was very rushed. There were also several instances of language barriers during that fellowship. After that experience, I decided that the only way to truly gain a full understanding of how social housing worked in Germany would be to spend a meaningful amount of time in the country.
I researched opportunities in Germany with new considerations in mind. I looked for a fellowship that would allow me to complete a self-directed project, but offer a network and support. I was also interested in opportunities that would support me in learning the German language. Finally, I wanted to spend at least a year in the country so I could also learn the culture and learn more about my project as my language skills developed.
The German Chancellor Fellowship was the perfect fit for what I was looking for. The Alexander von Humboldt Foundation is well-established and respected, and offered a large network.  At the time, the fellowship offered up to 2.5 months of language training in Bonn, Germany. Most importantly, the foundation was looking for self-motivated professionals. The foundation offers support and a strong network, but is looking for professionals who know what they want to accomplish and can enhance Trans-Atlantic partnerships.
2. How has the fellowship experience influenced your current work?
While I was in Germany on my fellowship, a social housing company in Hannover, Gesellschaft für Bauen und Wohnen (GBH), hosted me. This experience was unique and led to some stark differences in my project compared to those of my co-hort. Many of my colleagues from the fellowship were in universities and international companies where English was spoken in the workplace at least as much as German. This was not the case at my host company. I was forced to speak German from the start and while stressful, it allowed me to become fluent within 6-8 months. I mention this because learning German and more about the culture was important to me. The other thing learning German did was it allowed me to dig deeper into my project. By the end of my time in Germany, I could interview employees and researchers in German. Not everyone can speak English, so having this skill-set opened up a lot more opportunities to learn from professionals who I could not speak to at the start of my project.
The project itself focused on affordable housing. My work allowed me to travel to almost every German state to learn about the differences in affordable housing finance, development and design. I met with social housing providers, federal employees working in housing policy and state level banks who funded real estate development. The foundation also offered a European Stay. I took advantage of this and spent a month in The Hague. I worked with several institutions learning about housing policy formulation at the EU level.
The time spent in Germany was amazing and transformative. The connections and information I learned while in Germany and the EU are now paying dividends back in the U.S. I am now working at the Seattle Housing Authority. It is the largest affordable housing provider in the Pacific Northwest. I often apply ideas and concepts that I learned in my work and try to bring the ideas to a larger audience.  I spoke at a conference last year and shared the results of my fellowship time in Germany with a large group of affordable housing professionals. This resulted in collaboration with several housing authorities who wanted additional information on what is happening in Germany.
My project also led me to start a website called the International Observatory on Social Housing.  I created it while doing my fellowship in Germany and I use this medium to connect with and share policy, case studies and other best practices with other professionals from around the world. In addition to the website, the network I built was just as important. I was recently asked to present at an international social housing conference in Amsterdam by professionals I met during the fellowship. The people I met and the experiences I had are still paying off.
3. What tips would you give others applying to the German Chancellor Fellowship?
I think it is wise to propose a project that might be a bit different. I looked at the prior three years' worth of successful applicants to see what they proposed. I noticed that nobody had ever completed a project regarding affordable housing. I think that allowed my application to stand out. In addition, reading the other project ideas helped me formulate a better project name.
Before going for the interview, I read up on the top areas where U.S. policy was interacting with German policy. I also took the time to see what the top 5-10 major news stories in Germany were in the prior 6-12 months. This helped me prep for the group interview. For the individual interview, I believe it is important to feel knowledgeable about your project and what you hope to accomplish. Think about what a successful project would look like, how it would benefit professionals in your field in both Germany and America, and how you might share or implement those ideas. If you are clear about what you hope to accomplish, it will go a long way in prepping for the interview.
One good piece of advice I received prior to going for the interview was to not be intimidated by other applicants and their projects. The applicant pool will be full of impressive people. Enjoy learning about what others are proposing but never think for one second that anyone there is more deserving or better qualified.  If you get the interview, the panel decided you should have a seat at the table. Be confident in your project and enjoy the experience. It is a bit of a whirlwind, but I look back on it with fond memories now.
Joshua Crites is a Strategic Advisor with the Seattle Housing Authority.  He has a background in affordable housing policy, program design and process improvement in both the United States and Europe). Josh received his Master's degree in Urban Planning and Design from The University of Toledo and is a former McCloy Fellow (2013). In his free time, Josh enjoys writing and traveling. He has visited over 30 countries and hopes to see many more. 
© Victoria Johnson 2017, all rights reserved.