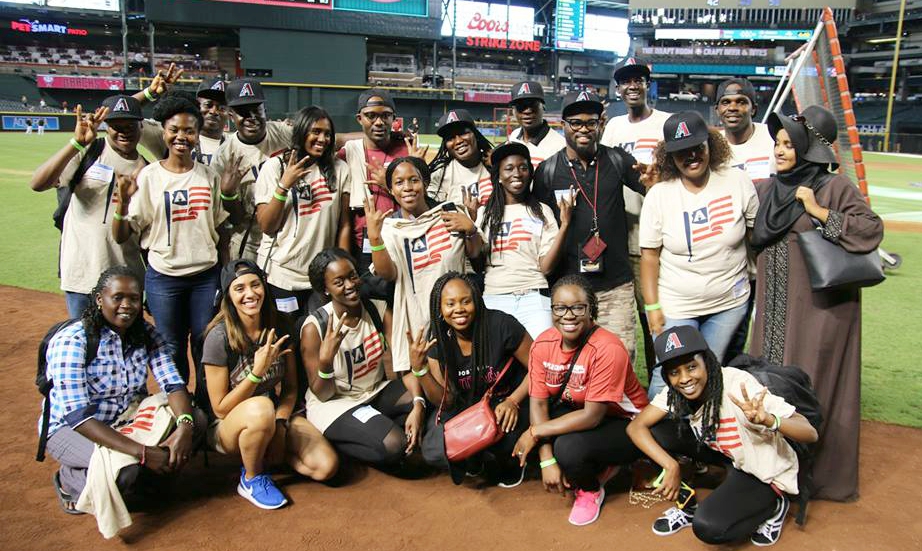 The Mandela Washington Fellowship for Young African Leaders is the flagship exchange program of former President Obama's Young African Leaders Initiative (YALI). The competitive fellowship program selects 1,000 young change makers from Sub-Saharan Africa who are doing outstanding leadership work in their local communities. The program empowers fellows through leadership training, academic coursework, and networking opportunities at a U.S. higher education institution. Fellows also receive professional development support once they return home.
To learn more about this exciting fellowship, we spoke with Ikenna Anyadike, professional development coach and Chief Executive of Connoisseur Consults, an adolescent personality development agency in Abuja, Nigeria. Ikenna is a 2017 Mandela Washington Fellow and recently completed leadership and academic training at Arizona State University in Phoenix, AZ.
1. What inspired you to apply for the Mandela Washington Fellowship for Young African Leaders?
The Mandela Washington Fellowship is a prestigious opportunity for young leaders doing outstanding work in business and entrepreneurship, civic leadership, and public management. Having worked extensively in the youth sector with a specific focus on teenage development, I knew that being a part of the Mandela Washington Fellowship would give me a professional boost, as well as introduce me to a wider pool of people and networks to elevate my impact.
My work in the high school teenage sphere here in Nigeria brought me in close contact with young people doing outstanding things. I desired to place these young people on the map to showcase their talents and skills to a wider audience and give them opportunities for growth. I knew it would be tough to achieve with the level of networks I had at the time, so when I learned about the Mandela Washington Fellowship from past alumni who had achieved outstanding goals because of their fellowship experience, I applied and subsequently got selected.
While in the United States, I spent the bulk of my entire six-week stay at the downtown Phoenix campus of Arizona State University. At ASU, I built credible networks that will be of great benefit to my constituency of young people here in Nigeria. The connections I made in the United States have also broadened the scope of my work targeted at providing safe spaces as incubators for continuous life skills, learning, and development of teenagers. Being on the Mandela Washington Fellowship has given me access to a unique pool of United States exchange alumni resources and networks for continuous professional development.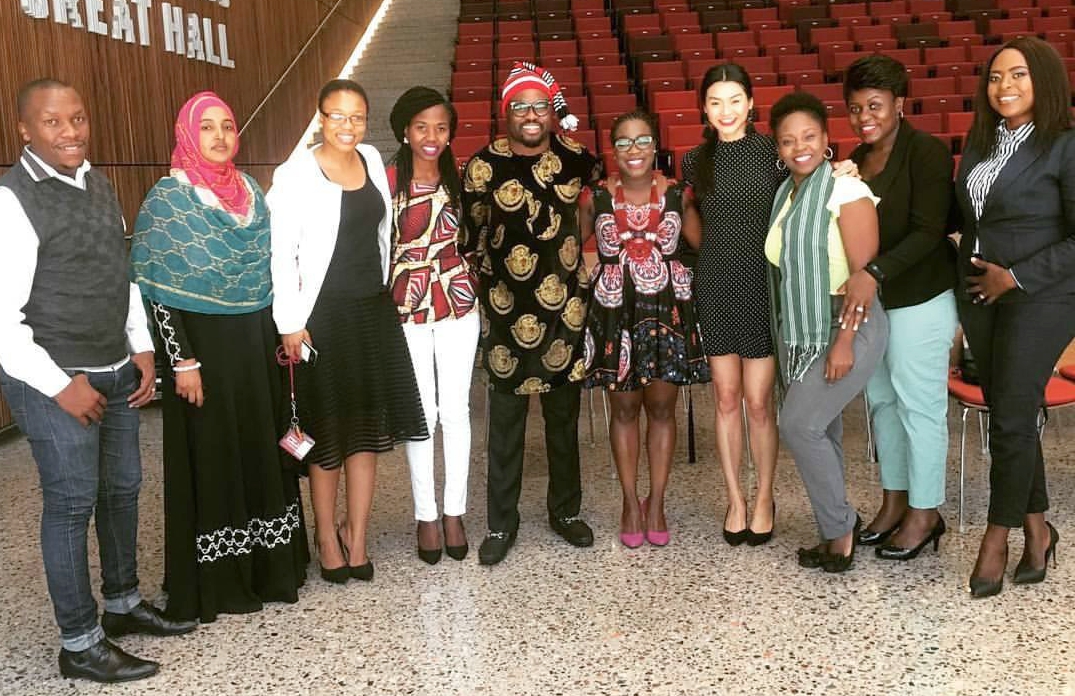 2. What was the most challenging aspect of the Mandela Washington Fellowship?
From my personal experience, the most challenging aspect of the fellowship was the hot summer weather in Phoenix. It was blistering hot.
Putting aside the heat, the entire program was a beautiful learning experience. It had a major academic component attached to it and included syndicate sessions with professionals, networking with peer collaborators, and site visits to historical places and government buildings.
Initially, it was a bit challenging adjusting to the time difference and class schedules which typically commenced in the mornings and ran into the evenings. However, once I adjusted, I thoroughly enjoyed every single moment of the classes as I found them enlightening and refreshing.
The fellowship was a rich blend of cultural, academic and social experiences all weaved together. The most outstanding social/cultural activity was our trip to the Grand Canyon National Park. Touring the Grand Canyon was a thoroughly breathtaking experience, particularly when our tour guide explained geologically how the canyon was formed and gave us context about the various Native American tribes who live in the canyon. My second most memorable cultural experience was our trip to Kartchner Caverns in Tucson. We took part in a 2.4 – mile guided tour through the (surprisingly) cool cave. Seeing stalactites and stalagmites with the resultant columns and finally witnessing the "Kublai Khan" (the largest column in the cave), was simply a humbling experience.
We also had the chance to experience many aspects of American life. The most energetic cultural activity I participated in was a baseball game in Phoenix between the Arizona Diamondbacks and the Colorado Rockies. The energy in the arena was palpable, ending with fireworks afterward. The Mandela Washington Fellows also spent the weekends volunteering in food banks and community gardens in Phoenix, Flagstaff, and Tucson. One significant thing I found impressive was the friendliness of Americans and their willingness to offer help and assistance. On a humorous note, the portion sizes in the restaurants we visited were huge and accounted for me gaining a few extra pounds in weight. All in all, my fellowship experience in the U.S. was awesome.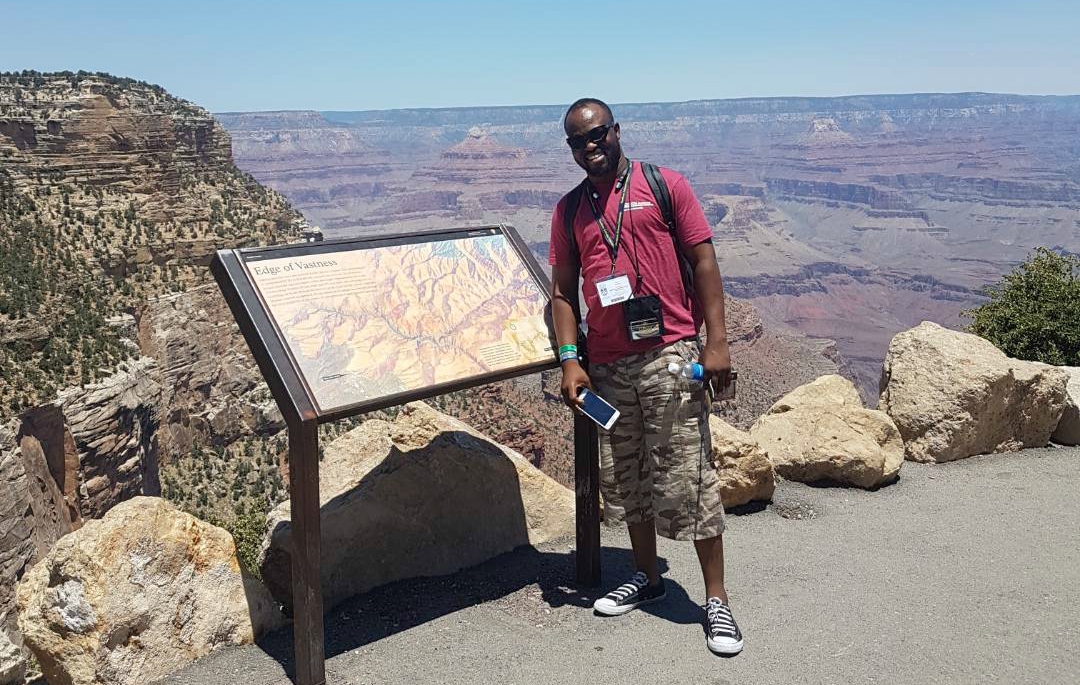 3. What tips would you give others applying for the Mandela Washington Fellowship?
The Mandela Washington Fellowship is a highly competitive exchange program, and as such, much attention is paid to scrutinizing candidates to ensure that only the best and most competent applicants get through.
The first and most important thing for anyone with intentions to apply is to ensure that their work is top-notch and has a track record of measurable and significant impact. This shows that the applicant's work is worthy of the investment of the exchange program.
Secondly, it is equally important for intending candidates to make sure that their applications are consistent with the relevant track that matches their work. The Mandela Washington Fellowship is designed for young Africans whose work fits into any of the following three fields: business and entrepreneurship, civic leadership, and public management. Applicants should have a track record of measurable impact in their respective track. An application mismatch is a sure way to get disqualified at the first stage of the application. Also, attention must be paid by an intending candidate to the word count for each answer box.
My final piece of advice to intending candidates is to start the application process early. By starting early in the application cycle, applicants will have enough time to gather supporting documents and resources in order to create the robust application needed to scale through the first stage. The application must demonstrate an applicant's measurable impact in social work and come from a place of experience.
For candidates who complete the first stage, the semi-final interviews provide the only opportunity to physically defend their application. This is where confidence backed with statistical data (to prove what has been put forth in the application) comes into play. After this stage, both the successful and unsuccessful candidates get notified of the outcome of the interview and preparations begin for the successful fellows.
Ikenna Anyadike holds a certificate from the Civic Leadership Institute of Arizona State University as well as a bachelor's degree in Government and Public Administration from Imo State University, Nigeria. He has over five years of practical experience in capacity development work and is currently the Chief Executive of Connoisseur Consults. Anyadike is also the initiator of #LiveOutLoud, an initiative with a focus on instilling a strong mindset of responsibility, entrepreneurship and social innovation in high school teenagers.
© Victoria Johnson 2017, all rights reserved.