In 2013, the Butler Koshland Fellowships program is offering a new fellowship opportunity for one emerging leader to be paired with and mentored by the esteemed Dr. Gloria Duffy, President and CEO of the Commonwealth Club of California. The Butler Koshland Fellowships program, based in San Francisco, is an exceptional fellowship that pairs accomplished leaders with an emerging leader for one year to work closely together on a project. The aim of the program is to identify and mentor the next generation of public service leaders. Previous mentor-fellow pairs include: Lucy Blake, a visionary conservationist and winner of the MacArthur "Genius" Award, paired with fellow Paul Burrow; Dr. Sandra Hernández, CEO of the San Francisco Foundation, paired with fellow Shannon Malone; and Malcolm Margolin, founder and Executive Director of Heyday, paired with fellow Kate Brumage, who is now Executive Director of the Butler Koshland Fellowships organization. In general, the program seeks emerging leaders who have at least a few years of professional work experience, a demonstrated dedication to public service, a good work ethic, a strong desire to learn, and a unique perspective to share with the program. We sought to learn about the fellowship and application process from José G. González, a current Butler Koshland Fellow who is being mentored by Hugo Morales, Executive Director and Founder of Radio Bilingüe.
1. What inspired you to apply to the Butler Koshland Fellowship?
I applied to the Butler Koshland Fellowship because the concept of it seems so simple yet so powerful: find great people who are working to change the world and partner each with a talented younger person.
Specifically it provides a mentoring opportunity different than what I see as a "standard" fellowship. It was not just about gaining new skills and acquiring new knowledge. It was about having the support, the feedback, the insights, and the experience of working closely together with a talented Executive Director.
I was looking for an opportunity like this to "re-pivot" in the work I wanted to do. I wanted to benefit from a mentoring experience to see how I could take my professional development "to the next level" and see what I needed for the next steps. I was not just looking for another job, or another position at which to simply work. I wanted a growing and learning opportunity.
My current fellowship position exemplifies much of that. I am working with Hugo Morales, Executive Director and Founder of Radio Bilingüe. It is Latino public radio, serving as an example of needed diversity in the field of public radio, but also crucially delivering news and information to underserved communities. For example, our key audiences are Spanish-speaking immigrants and farmworkers.
I have helped Radio Bilingüe with a service expansion into new communities in the Southwest and I am working to develop their online presence. Yet, beyond such skills, from Hugo I learn everything from the "radio side" to insights of being an Executive Director: responsibilities of having and being on a board, strategic thinking, fund development, management, and networking.
Lastly I would mention the opportunity to connect with the other fellows and their mentors. Though we are under the same Fellowship, each of our positions is unique and I really value that diversity and the opportunity to share and learn from others in the Fellowship.
2. What was the application process like?
I can say there is no "right way" to "get the Fellowship." The best advice I could give is to be confident in who you are and what you have done, taking pride in the experiences that have defined you and helped guide you to what you want to do. You are not just meeting a checklist of requirements, you are presenting yourself so as to show that you are ready to learn and engage, but that you also have knowledge and experience to share. You will be a Fellow and a mentee, but it will also be a two-way experience in which your mentor will learn from you—and you will contribute to the success of their organization.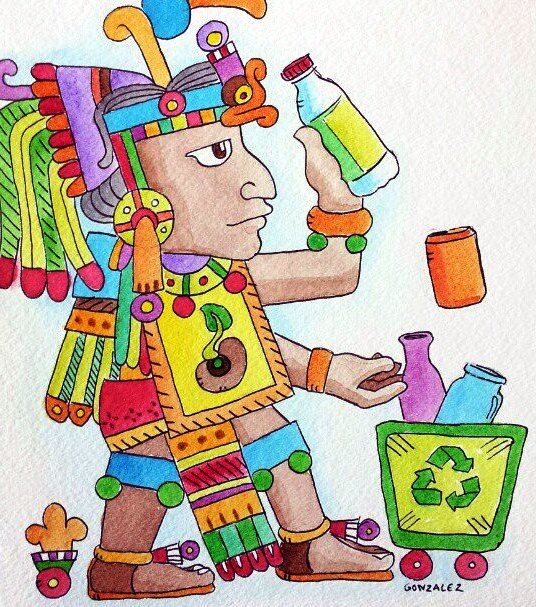 For me the application process started by submitting the initial application via email as noted in the posting info. This consists of your resume, cover letter, references and possibly writing samples. If selected, then you have an opportunity to meet with the mentor for an interview. This may include other people depending on the organization and their processes. It may also include multiple interviews. For me this included submitting additional writing samples and doing a follow-up interview that included other Radio Bilingüe staff. In the end, Hugo called me personally to let me know I was accepted as a Fellow.
From then on, defining "what you do" is key since there may be no specific job description you are fulfilling, but there are a lot of opportunities. For me it was important to define what I wanted "being a Fellow" to mean since you are not just another staff member for the organization—you have a unique role, and with the support of your mentor, it can really provide opportunities to learn and grow.
3. What would you like to do next?
The future and next steps are full of potential and opportunity. When others ask me "where do you see yourself in five years?", I have come to realize that the answer can be full of surprises. Five years ago I could not really describe what I am doing now and the wonderful people I have met. But the goals I have in mind are fairly straightforward:
Be a solution to the "diversity problem" in conservation and provide leadership and actionable items in diversifying the conservation movement.
Be a resource, advocate, and "bridge" for Latinos and environmental/conservation organizations.
Be an educator for Latino perspectives on environmental/conservation issues through presentations, media, and on-the-ground work.
For that I ask others to reach out to me, take a risk on the work I want to do, and provide opportunities to make this happen as I work to leverage and nurture cultura and comunidad for conservation. Whether I will be doing this by starting my own non-profit, finding a sponsoring organization, working where I am now or within a mainstream conservation organization—that is to be seen.
I tend to use the word "opportunity" a lot. Part of that is because I am a proverbial optimist. But what I have also come to discover is that while some opportunities may seem easy or given, they can also be defined as challenges to overcome. What matters is how one chooses to handle it and align it to the goals you have in mind. It requires your actions, not just waiting for them. That is something I work to keep in mind as I think about where I will be next—and what I have learned in this Fellowship.
José G. González is an educator with classroom and outdoor experience across all age levels, from elementary school to college. Currently he is a Butler Koshland Fellow with Radio Bilingüe and has served as an adjunct faculty member with the National Hispanic University in their Teacher Education Department, as well as Program Coordinator for the California Mini-Corps Program. José was also the recipient of the prestigious Doris Duke Conservation Fellowship. He is interested in the intersection of Latinos and environmental/conservation issues. Mexicano by birth, Chicano/Latino by identity, illustrator by practice, and conservationist by pursuit, he grew up in the California's Central Valley. Contact him for ideas, thoughts, workshops, collaborations, etc. on Twitter @green_chicano and @JoseBilingue. Check out his blog and his other work, including his artwork, at www.greenchicano.com.
© Victoria Johnson 2013, all rights reserved.