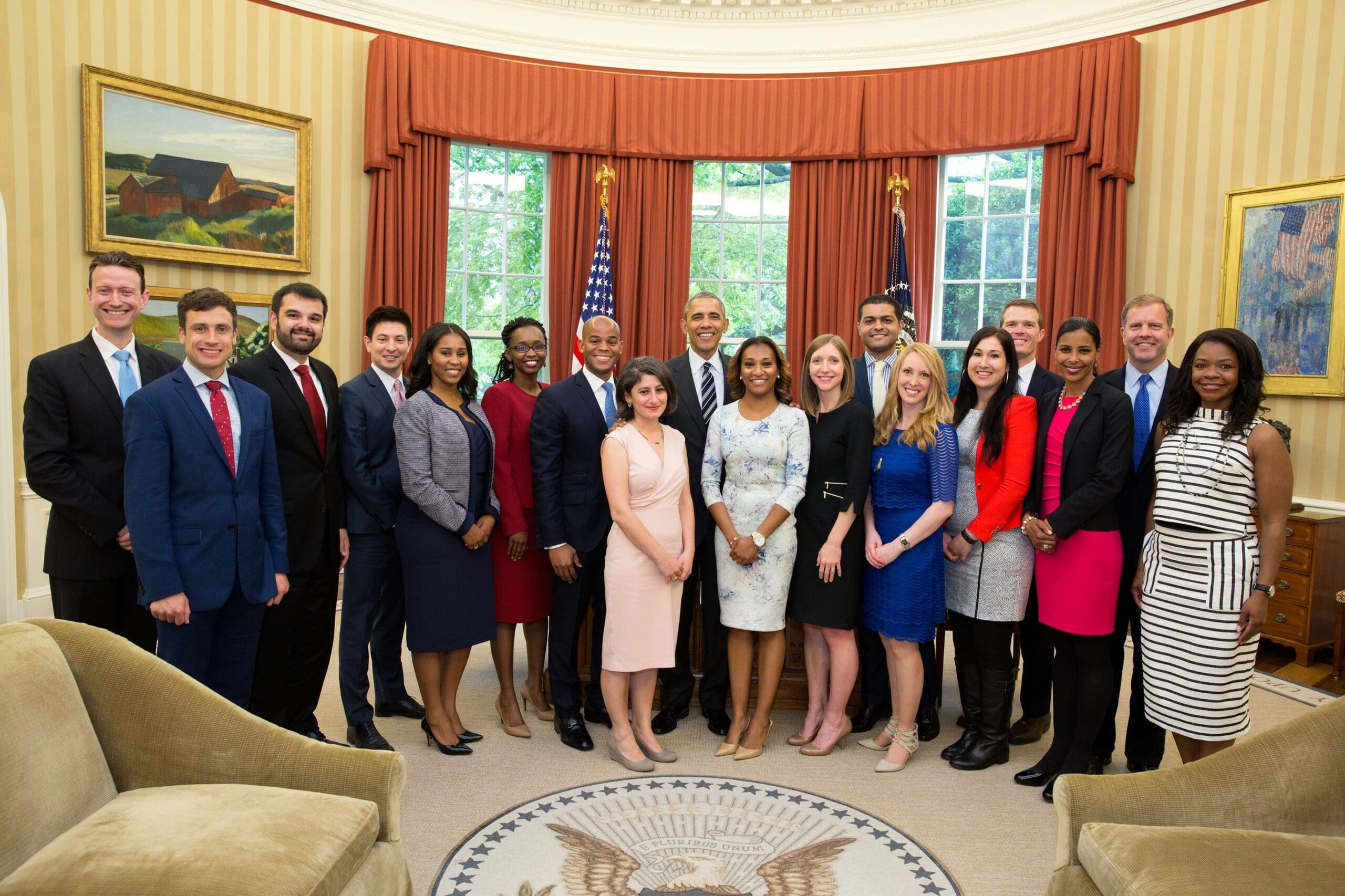 Founded in 1964 by Lyndon B. Johnson, the White House Fellowship is one of America's most prestigious programs for leadership and public service. White House Fellowships offer exceptional young professionals first-hand experience working at the highest levels of the federal government in Washington, D.C. Selected individuals typically spend one year working as a full-time, paid Fellow to senior White House Staff, Cabinet Secretaries and other top-ranking government officials.  
The purpose of the fellowship is to create a cadre of young leaders who have an understanding – gained first hand – of the challenges that our national government faces. Fellows also participate in an education program consisting of roundtable discussions with renowned leaders from the private and public sectors and trips to study U.S. policy in action both domestically and internationally. 
We talked to September Hargrove, a 2015-2016 White House Fellow and current Vice President and Head of Detroit Philanthropy at JPMorgan Chase, to learn more about the program and get some application tips.  
1. What inspired you to apply for the White House Fellowship? 
Growing up in the foster care system and witnessing the effects of poverty in my community, my life's ambition has been rooted in creating economic opportunities for those who have historically been underserved. Too many individuals are not able to fully participate in our growing economy, and as a result, we have generations of poor communities that are unable to break this cycle. 
When I started my career in government, I was always optimistic about how we could better use policy to create positive systemic change. At the state and local levels, I had been successful at affecting policy while working for Governor Arnold Schwarzenegger and Mayor Mitch Landriue, but when I learned about the White House Fellowship, I knew it would give me a new perspective on how I could best leverage my personal experience and leadership skills to be of service on a wider scale. Federal policy and the partnerships formed at the national level greatly affect the lived daily experiences for people around the world. The way that decisions are made from all topics, ranging from funding allocations for education diplomacy to interest rates truly dictates who gets to have access to opportunity. 
By becoming a White House Fellow, it would allow me the opportunity to be a part of those conversations. It would help me understand who were the players, how decisions were made and better prepare me to systematically and meaningfully drive change in my own community as well as on a national level.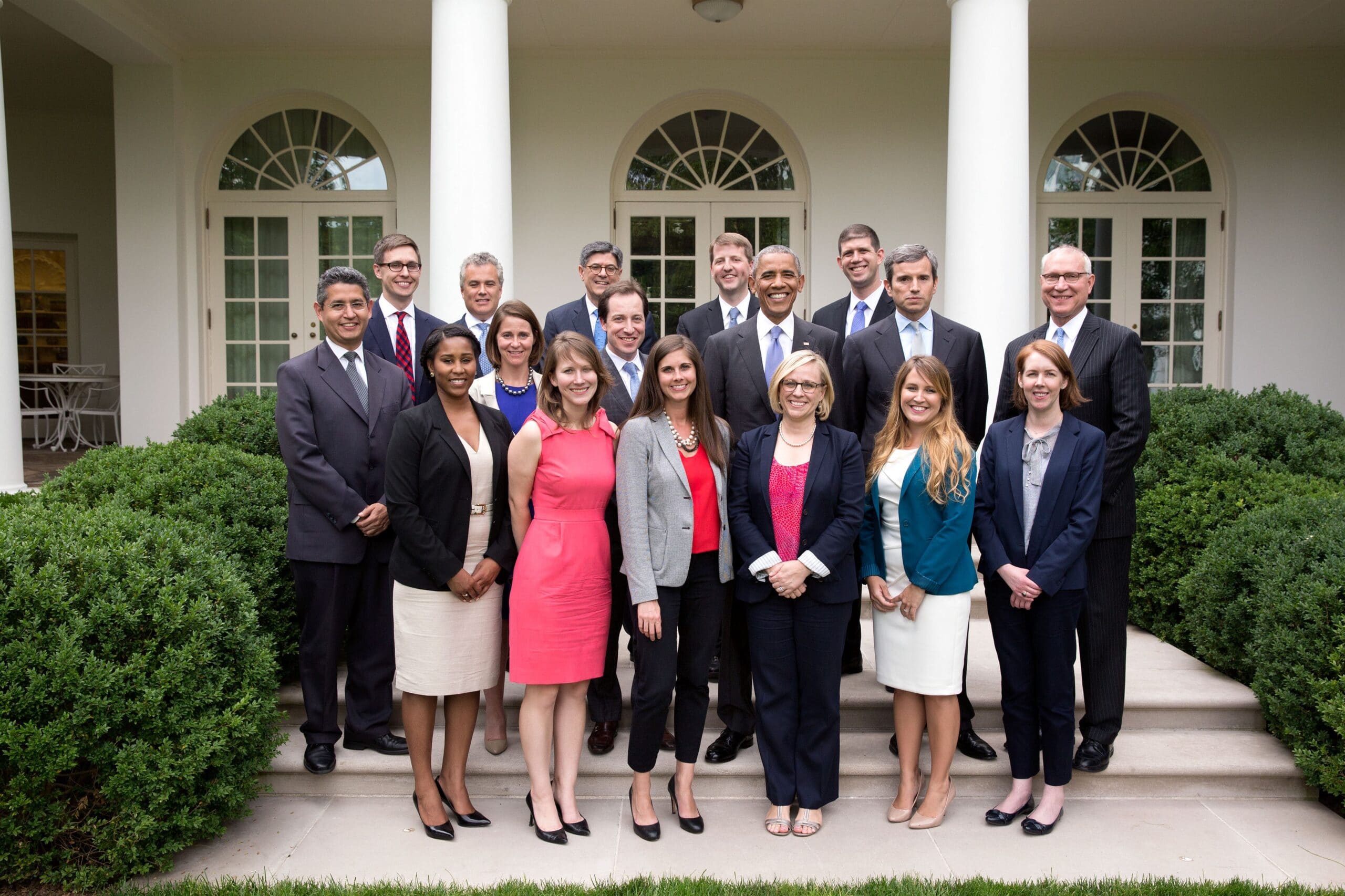 2. How has the fellowship experience influenced your current work? 
One of the greatest lessons I learned from my fellowship experience was the power of partnerships. Very little is accomplished in government through acting alone, whether it be through getting a consensus to vote on legislation, partnering across agencies to design new programs or collaborating with the private sector to test or fund a new initiative that could have future scale. 
My White House Fellowship placement at the National Economic Council (NEC) helped me to harness my skills to lead cross-sector collaborations. At the NEC, I was responsible for leading the Puerto Rico Task Force and working across government agencies to identify both short- and long-term solutions that could help the commonwealth navigate its fiscal crisis. I also launched ConnectALL, a White House public-private initiative that ensures that low-income Americans could have access to the Internet to participate in all the opportunities of the digital age. In order to succeed at leading both of these efforts, I had to figure out how to partner across departments, party lines and sectors to align folks around a common goal that wasn't always their main responsibility. 
Leaving the fellowship, I knew that I wanted to transition into the private sector and focus on mission-oriented work where I could help more individuals access economic opportunity. I wanted to transition to a company where I could have a leadership role that still allowed me to focus on partnerships. Today, I am a Vice President and Head of Detroit Philanthropy at JPMorgan Chase and I oversee the firm's $200 million investment in Detroit's economic recovery. Every day I get to collaborate across departments at the firm, with nonprofit partners who implement the work and with foundations and corporates to co-invest in programs that are helping more Detroiters have access to opportunity through job training, homeownership and starting and growing small businesses.  
3. What tips would you give others applying to the White House Fellowship? 
The best advice I could offer is for applicants to be honest with themselves about who they are and what they hope to get out of their fellowship experience. The commissioners are looking for authenticity and a range of backgrounds as they put together the class. They want to know who you are and not the version of yourself that you think they will be most impressed by. 
Regardless of whether you are selected to be a White House Fellow or not, the experience of applying and the level of self-reflection required to complete your application is a rewarding and humbling experience. Think of each stage of the application process as building on itself and each question as a chance to share a new piece of information. Your resume will list your past work experiences and education qualifications, so I'd strongly recommend using the essay questions and interviews to provide more of the "why" those experiences have readied you to be a White House Fellow at this stage of your career.   
September Hargrove is a Vice President and Head of Detroit Philanthropy at JPMorgan & Chase Co., responsible for leading the firm's $200 million commitment to Detroit, investing across four priority areas: neighborhood revitalization, small business, financial capability and workforce development. 
September joined JPMorgan Chase in late 2017 as part of the AdvancingCities team, responsible for replicating the firm's Detroit investment and model for impact in other cities. Prior to that, she was a White House Fellow with the National Economic Council and a Senior Advisor at the U.S. Department of Commerce during the Obama Administration. September's experience spans all levels of government, having begun her career as a California State Fellow and serving as an economic development program manager for former New Orleans Mayor Mitch Landrieu. She also spent time in the nonprofit sector as the Chief Operating Officer for the New Orleans Startup Fund and a Program Director at the Association for Enterprise Opportunity, a trade organization for small business community development financial institutions. 
September received her Masters in Public Policy and Urban Planning from Harvard University's Kennedy School of Government and B.A. from the University of California, Berkeley. She resides in Detroit with her husband, John Roussel.
Interested in applying? Bookmark the White House Fellowship to your ProFellow account.
© Victoria Johnson 2019, all rights reserved.