The Phoenix RISE Fellowship recruits applicants from diverse communities, particularly BIPOC individuals, to give voice to a spectrum of important perspectives in the recovery space. The full-time, one-year program offers start dates in February and June and is open to recent graduates of bachelor's and master's degree programs, as well as to individuals making significant career transitions. Through a variety of work, professional development, and relationship-building opportunities, The Phoenix Rise Fellowship empowers each fellow to drive impact within a rapidly scaling nonprofit and to deepen their professional area of interest by pairing them with one of Phoenix's six departments. 
Fellows will graduate from the program with increased work experience and industry knowledge relevant to their career goals, an insider's understanding of Phoenix's ambitious growth strategy, hands-on experience supporting individuals in recovery from substance use disorders, professional relationship-building skills, and an enduring sense of place within the national Phoenix family. The application deadline is May 4, 2021.
We talked to Yulin Ma, a Phoenix RISE LA Program Fellow, and Glen Fajardo-Anstine, a Phoenix RISE Legal Fellow, to learn more about the program and get some application tips.  
1. What inspired you to apply for the Phoenix RISE Fellowship? 
Yulin: I applied to the Phoenix fellowship because it combined two things that I love — fitness and helping people. My experience had primarily been in social work, which allowed me to see the power of personal connection and community. The Phoenix was attractive to me because it tackles substance use disorder through personal connections and fitness. I thought that was a really creative solution to a health crisis, which made me want to be a part of it.
Glen: When I was in high school, I was a member of a youth leadership group called the Program of American Indian Youth Leaders (PAIYL), which was created by my mentor, Carrie Howell, at the Denver Indian Family Resource Center. The work with PAIYL exposed me to the plight drugs and alcohol have caused for the Native community.
In law school, I worked as a student attorney at Michigan State University College of Law's Indian Law Clinic. As a student attorney, I worked on Indian Child Welfare Act cases. These cases involved parents who were having their parental rights terminated, mainly due to their struggles with substance abuse issues. I always wanted to use my education to help those in my community who were the most vulnerable to social inequality. My background and Phoenix's mission are directly aligned. I wanted to work with an organization that I felt was proactively addressing a problem, while also providing its members with the important feeling of belonging to a community.
2. What have you enjoyed most about your fellowship so far?
Yulin: I really enjoy participating in programming and meeting our team members. We have so many different events all over LA, and it's been exciting getting to attend events like biking or yoga on the beach and have it be a part of my job! I have always wanted to try things like cycling and boxing, and Phoenix programming allows me (and our team members) to experience that at no cost, which has been amazing. It's also been enjoying being a part of such a diverse and supportive team.
Glen: Everything! I really enjoy working with Phoenix's Chief Legal Officer, Jess Morgan. As a young attorney, I am always looking to learn from others in the profession. Jess has made me feel like a valuable member of her team, and she teaches me things that I know I will carry with me for the rest of my career. I also enjoy the team. Everyone has a different story, but they all bring something valuable to the organization. I can tell that everyone in the organization is passionate about their work.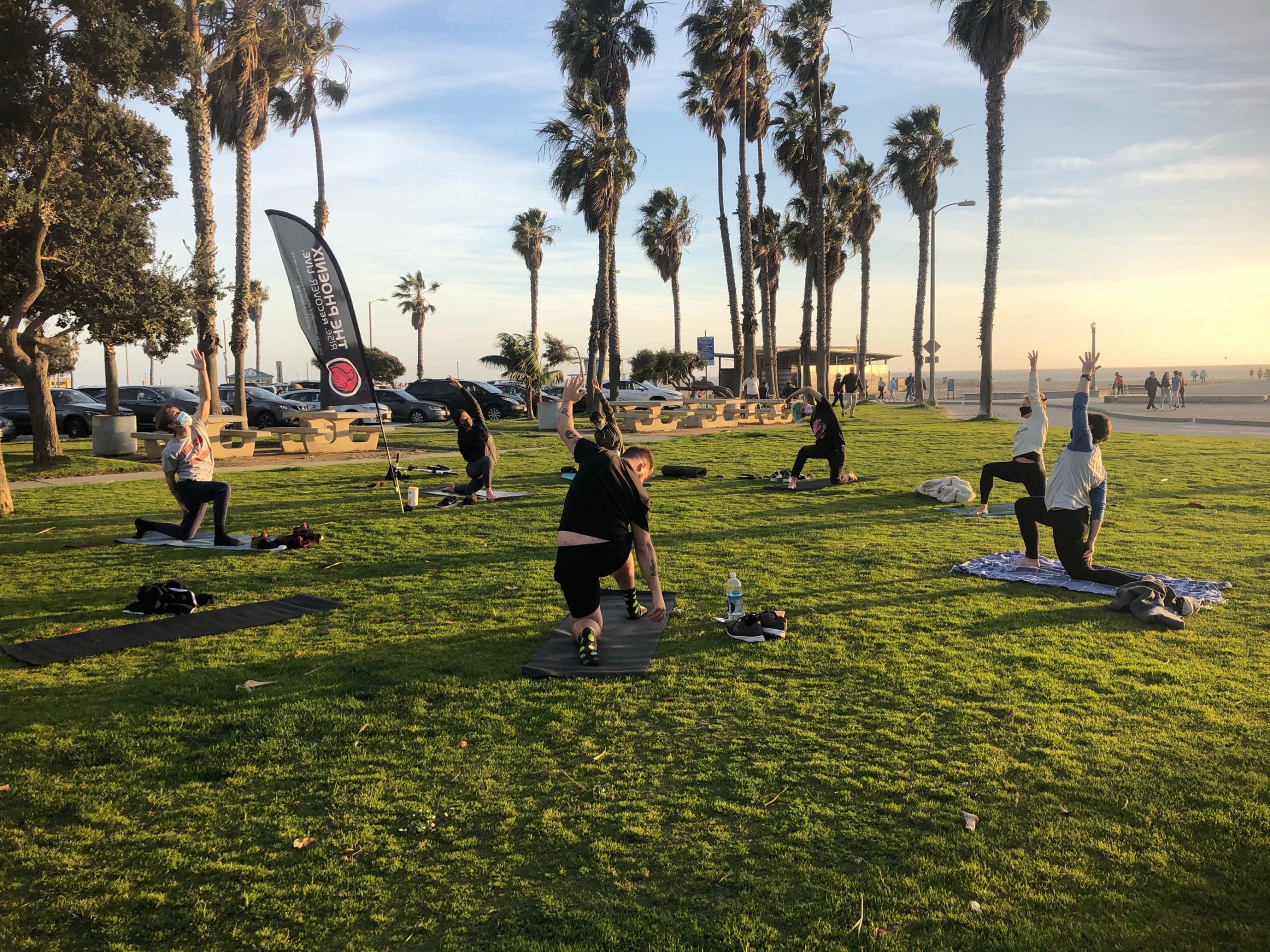 3. What is a typical week like for a Phoenix RISE Fellow? 
Yulin: A typical week for me involves meetings with different people in the organization, attending fitness and/or social programs with team members, connecting with prospective and active volunteers, and promoting events on social media. The Phoenix also enrolled me in a yoga certification program for me to lead yoga classes in the future, so I also spend time doing yoga teacher training.
Glen: There is a lot of autonomy, which I absolutely love. I believe that putting the onus on your employees to keep track of their work cultivates a feeling of ownership. I have a weekly meeting with Jess where she assigns me tasks. I also correspond with other team members who need help with the legal aspects of their work job.
4. What tips would you give others applying to the Phoenix RISE Fellowship? 
Yulin: Hone in on your story and your passion. The Phoenix is looking for people whose values match the organization's, so make sure you are able to articulate why you care about the things you do. Phoenix's organization model is based on Market-Based Management, so it'd be helpful to look into that.
Glen: First off, you should apply for work that you are passionate about. My biggest advice is to reflect on your volunteer history and your passion. You should also reflect on your core values, and what attributes you have that you most admire about yourself.  This is an organization that puts a huge emphasis on values. Be yourself.
Yulin Ma lives in Los Angeles, CA, and holds a BA in Human Development from the University of California, San Diego. She has worked with youths experiencing housing insecurity, kids with developmental disabilities, and students from underserved communities. She is passionate about social justice and serving vulnerable communities, such as the BIPOC population. Yulin has previously been a part of the Phoenix as an intern, where she supported their year-end giving campaign, hosted an Instagram takeover for the LA launch event, and assisted with researching outreach opportunities in LA.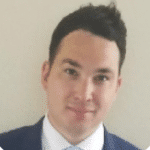 Glen Fajardo Anstine lives in Arvada, CO, and holds a Juris Doctorate degree from Michigan State University College of Law, as well as a BA in History from the University of Colorado, Denver. He has worked for Colorado Legal Services, the Indian Law Clinic at Michigan State University College of Law, Frie, Arndt & Danborn, P.C., and the U.S. Department of Health and Human Services Office for Civil Rights. As a student, he was a member of the Latino Law Society and the Native American Law Student Association, was a recipient of an Indigenous Law Scholarship, mentored youth in the Denver community, and made the Dean's List numerous times.
Deadline to Apply: May 4, 2021. Apply here.
Not ready to apply yet? Bookmark the Rise Fellowship Program to your ProFellow account.
© ProFellow, LLC 2021, all rights reserved.