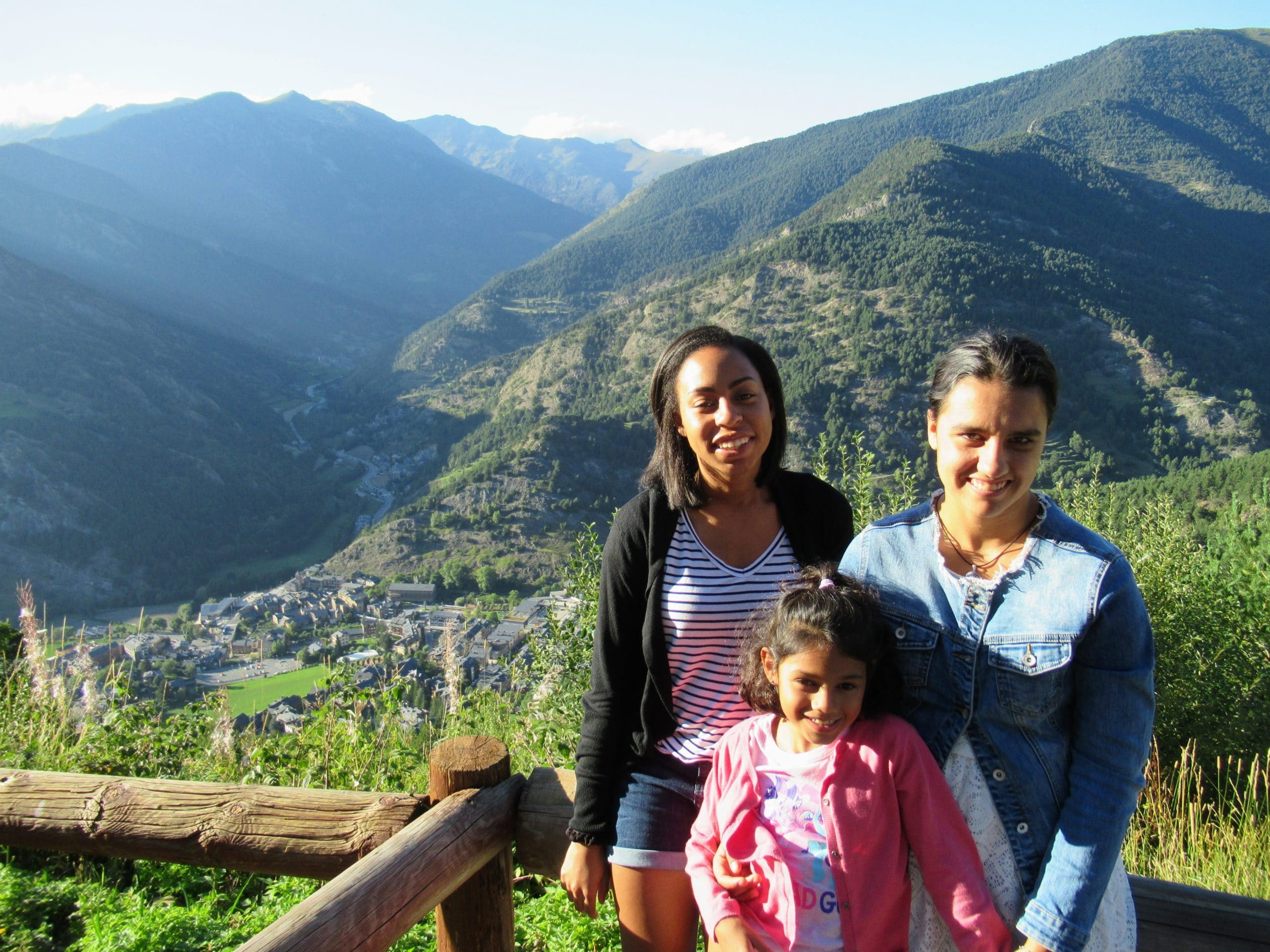 The Fulbright English Teaching Assistantship (ETA) places recent college graduates and young professionals from the United States in classrooms around the world to facilitate the teaching of English. The one-year fellowship, which has opportunities in over 70 countries, is designed to foster intercultural understanding and communication through an immersive cultural experience. In addition to their teaching roles, ETAs serve as ambassadors for the U.S., sharing their culture and forming relationships with residents of their host country. The ages and English abilities of students vary significantly by country and applicants can apply to one country per application.
We talked to Kara Jones, a 2018-2019 Fulbright English Teaching Assistant to Andorra, to learn more about the fellowship and get some tips for preparing an application.
1.
What inspired you to apply for the Fulbright ETA in Andorra?
My world opened up for the first time when, at age 16, I took my passport "hot-off-the-press" and traveled out of the country for the first time to France. When I returned, I had a newfound sense of wonder and a desire for another adventure, except this time, I didn't just want to go abroad. I wanted to live abroad, to fully immerse myself in another culture and make connections with new people in their native language. 
Thinking ahead, I knew that once I graduated college and started working, it would be hard to drop everything and go abroad, so I resolved to do some kind of gap year after graduation. As I learned more about the Fulbright grant, I became excited by the idea of teaching English. I reflected on how my world had been opened up by learning French. I was able to make meaningful connections with the French by speaking their language and have new experiences, like studying abroad in France for a semester. Once I realized that this all began with a great foreign language teacher who invested in me in high school (Merci, Madame Archer!), applying to the Fulbright grant was a no-brainer. 
I chose Andorra specifically because French is one of the languages spoken there, so I could sharpen my language skills while learning Catalan and Spanish. Second, I would be teaching older students (16+), an age group I was excited to work with because of the deeper discussions we could have about real world events. Lastly, as an economics major interested in community development, I hoped to understand how their education system drove economic development for such a small country.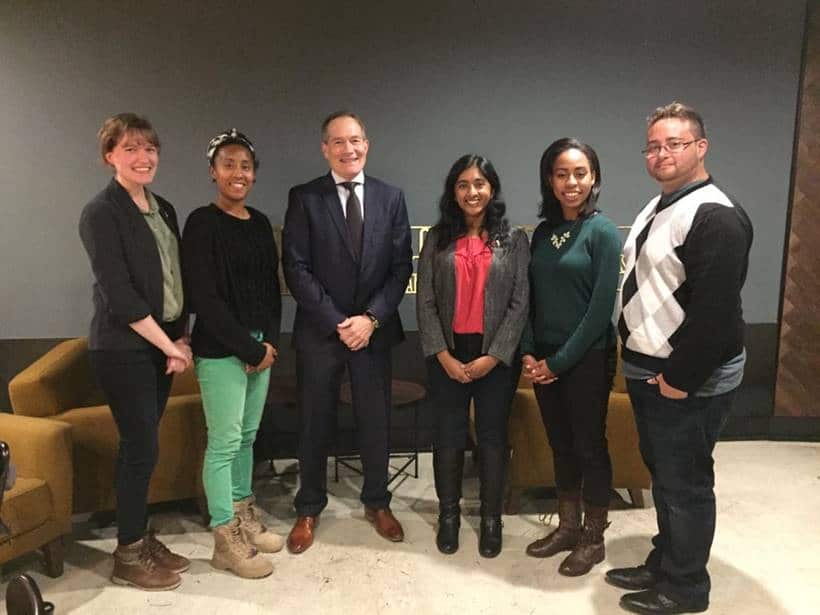 2.
What have been some of the most eye-opening moments during your fellowship?
The Andorran education system had teaching methodologies and educational values that were in sharp contrast to those of the US. For example, Andorrans favored group work and building social skills over individuality and competitiveness. Also, teachers, particularly female teachers, did not receive the same level of respect from students as they did in the US. As an added challenge, I taught at a university and trade school where some kids were older than me, making it difficult to establish myself as an authority figure. Despite discipline issues, I did enjoy the liberty that I was given by my co-teacher to create my own English lessons, activities, and games. My goal was to get the kids excited about learning English and teach them about what America is really like–past what the newspapers, media, and movies say. One of my favorite lessons was when we analyzed stereotypes in American music videos, and teams of students competed to win an American trivia game. Despite some hard days in the classroom, I remember the students making me laugh all the time. Throughout the year, it was a joy getting to know them, hear about their passions, and debunk the myths about America that they believed. As a cultural ambassador, I hope that when I left, they understood better the values, history, and uniqueness of America. 
While in Andorra, I decided to live with a host family, and they really made my experience incredible. Besides teaching me how to ski and inviting me on their vacations, they also introduced me to their friends, brought me along to their family reunions, answered my many questions, and encouraged me as I learned Catalan. While they did tease me for my French accent, they never laughed at me when I fell on the ski slopes but instead helped me back on my feet. As a foreigner living in Andorra, I was blessed to have a place to call home and a family watching out for me from day one.
Outside of school, my host mom encouraged me to join the national Andorran chorus. During the first rehearsal, I fell in love with the music and decided to join. I loved being a part of the choir, connecting with others through music, and performing with the chorus in two famous churches in the region. Since Andorra is nestled in the Pyrenees mountains, another activity I engaged in frequently was hiking. My Fulbright friends and I enjoyed finding new hiking trails, packing picnics, and going on different excursions. As everyone in Andorra had their "mountain friends," we felt like true Andorrans hiking through the beautiful mountains and valleys.
Overall, the Fulbright ETA Program in Andorra taught me a lot about myself—my strengths, my weaknesses, my passions, and my desires. I learned to be confident in my abilities, composed when things went awry, and flexible when changes came my way. In addition to the adaptability and confidence I gained, I learned important cross-cultural and communication skills that allow me to be a successful consultant today. In translating those skills to my current job, I'm able to understand client's needs, see problems from their perspective, and come up with creative solutions tailored to their unique organizations.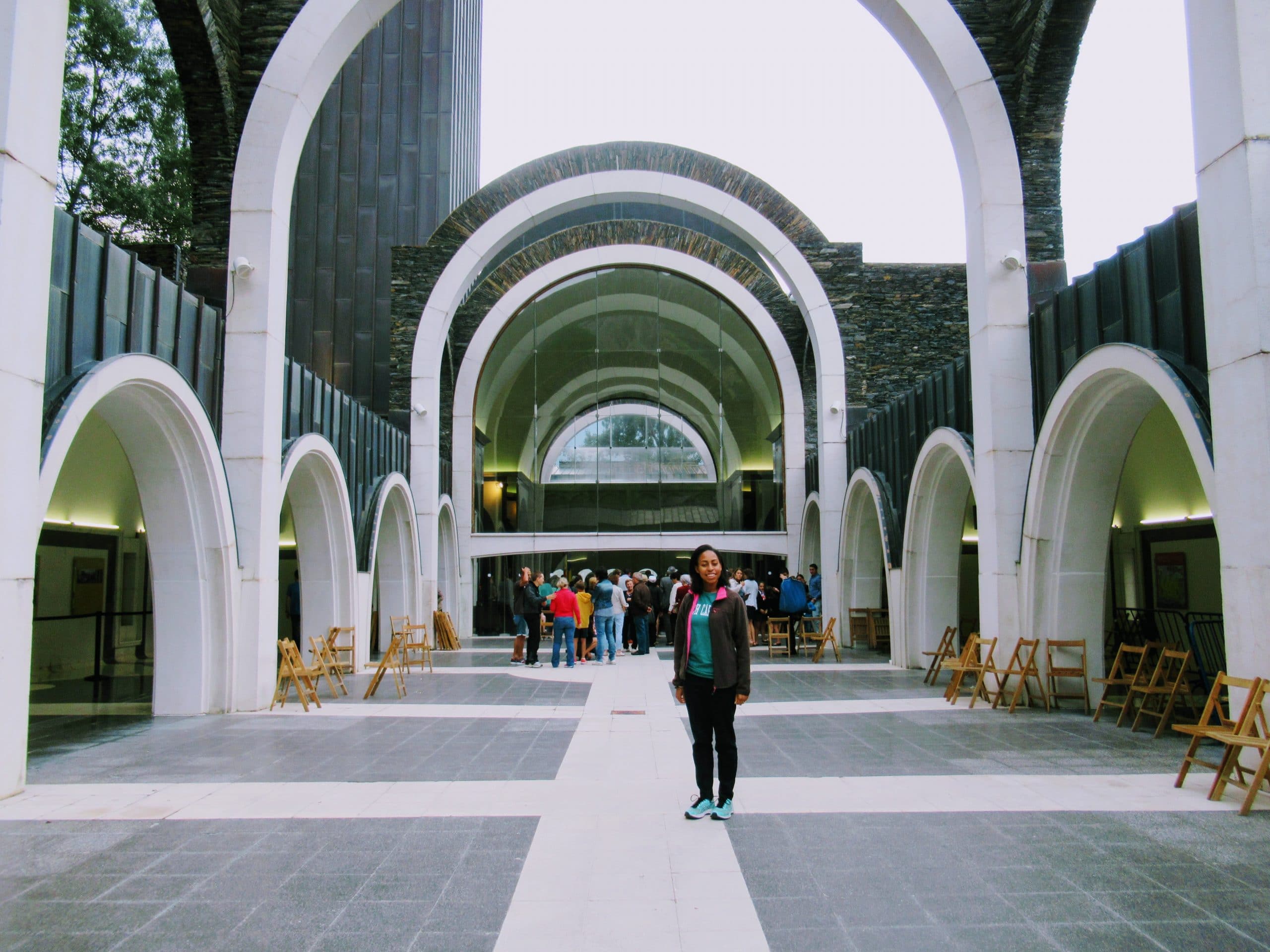 3. What tips would you give others applying to the Fulbright ETA in Andorra?
I made the decision my sophomore year to apply for the Fulbright Fellowship and thus always looked out for opportunities to prepare for a year teaching abroad. For example, while studying abroad in France, I did a presentation about American culture for French high school students. During a summer break, I worked at a non-profit to teach English to immigrant adults. At my college, I was a peer mentor and assistant teacher for international students transitioning to life at an American university. I discussed these experiences as well as my time abroad in my essays to show my preparedness for the Fulbright grant.
When writing my application, I spent extensive time with the Office of Fellowships and Scholarly Programs on campus to edit and refine my essays. After my application was submitted, I attended a campus interview where a language expert, country expert, and subject matter expert (English teacher) asked me questions about my intentions, my experiences, and my understanding of Andorra geopolitics. Part of the interview was conducted in French to test my language ability.
After going through the application process, here is the advice I have for future Fulbright applicants:
Start early! Give yourself time to write the application essays and answers. My essays went through six complete rewrites before I submitted the final one. I recommend starting the summer before the application deadline to give you ample time to make revisions.
Choose the right country and the right grant. You can only apply to one country and one type of grant, so do your research to find the best one for you, your experiences, and your skills. Since I spoke French and had experience working with older students, the Andorra Fulbright ETA grant fit me and my career goals perfectly.
Be yourself! As I wrote the first few drafts of my application essays, I kept writing what I thought the selection committee wanted to hear. Unfortunately, that made my essays vague and unoriginal. Once I started to leverage my personal experiences, desires, and aspirations as an ETA, my essays improved, and I stood out as a Fulbright candidate. 
Use your campus resources and Fulbright advisor. If you have an office dedicated to fellowships or a fellowship advisor, use their expertise as you choose a grant, write your essays, choose your recommenders, and prepare for the campus interview. They have a wealth of knowledge and experience to help you and your application shine in front of the selection committee.
Don't give up in face of discouragement. As someone who had to write more than six drafts of her Fulbright application, I faced discouragement several times. Just remember that with each rendition you are getting closer to submitting an application that puts your best foot forward.
If you're applying to Andorra:
Learn as much as you can about the culture and education system of Andorra before you apply. While Andorra is a small country that has little information online about it, it's important that you invest time doing some digging and take advantage of the existing information. Research past Andorra Fulbright grantees on LinkedIn and ask them to share their experiences with you. Most Fulbright alumni are happy to talk about their experiences and will give you information to help you tailor your application to Andorra.
Find a way to relate one of your passions to Andorra, Catalan culture, or teaching English. I believe what made my application stand out is how personal and specific to Andorra I made my statement of purpose. As an aspiring writer, I spoke about how I appreciate "the power of words and language" which allows me to connect with those who are far from me and have a voice when I feel like no one is listening. This passion for writing, language, and expression is what I wanted to bring in the classroom to a country who is the sole nation with Catalan as their official language. Find what makes you a great fit for Andorra, and it will make your application shine.
Kara Jones graduated Summa Cum Laude from the University of South Carolina in 2018 with a B.S. in International Business and Economics, a minor in French language, and distinction from the South Carolina Honors College. After completing her Fulbright grant in Andorra, she joined corporate America where she works as a Senior Consultant in Organizational Change Management. A business consultant by day, she creates content for her Christian blog by night and spends her weekends writing fantasy novels or traveling. In addition to being fluent in French, she speaks intermediate Chinese and Catalan. 
Interested in applying? Bookmark the Fulbright English Teaching Assistantship (ETA) to your ProFellow account.
© ProFellow 2021, all rights reserved