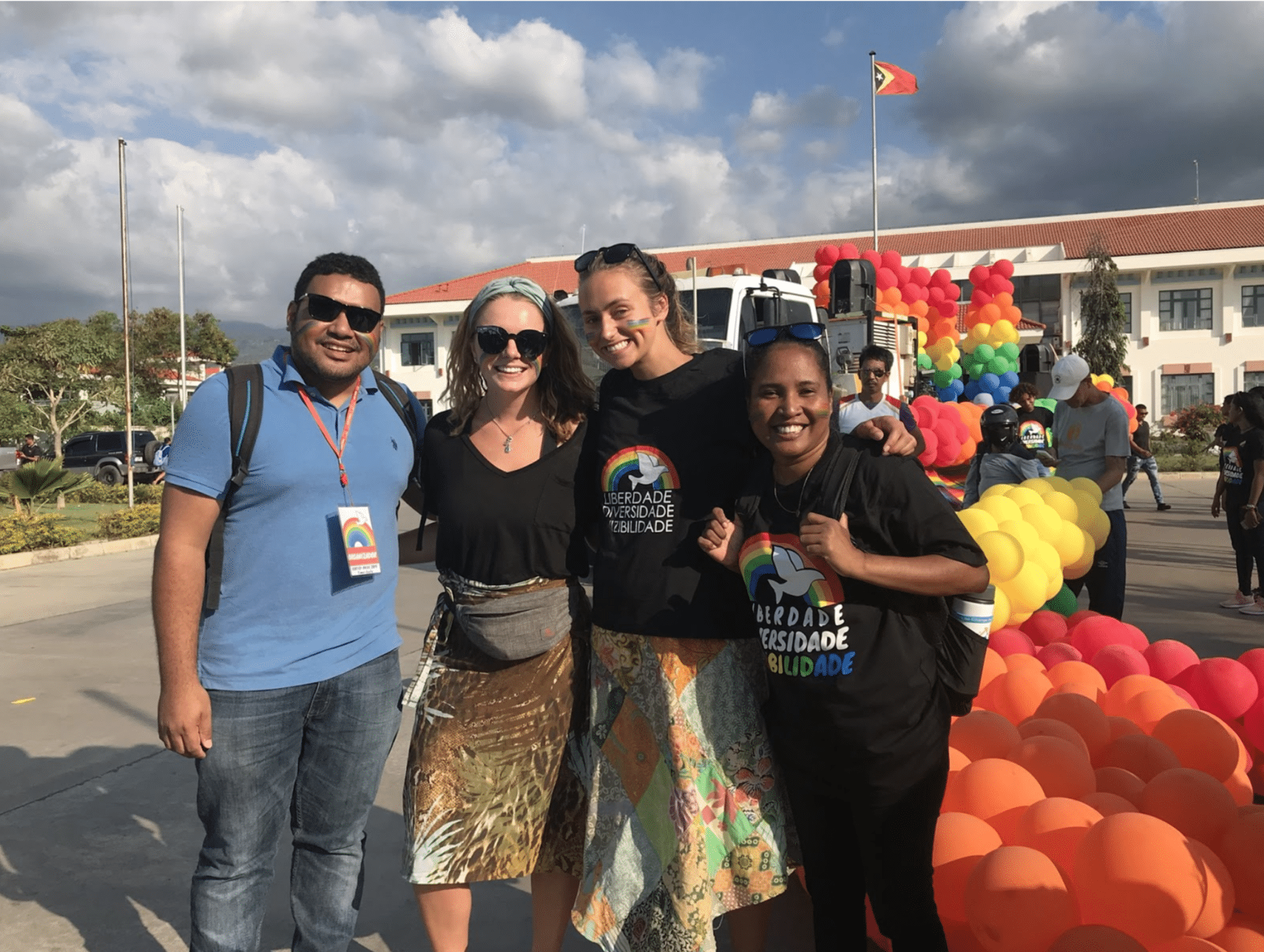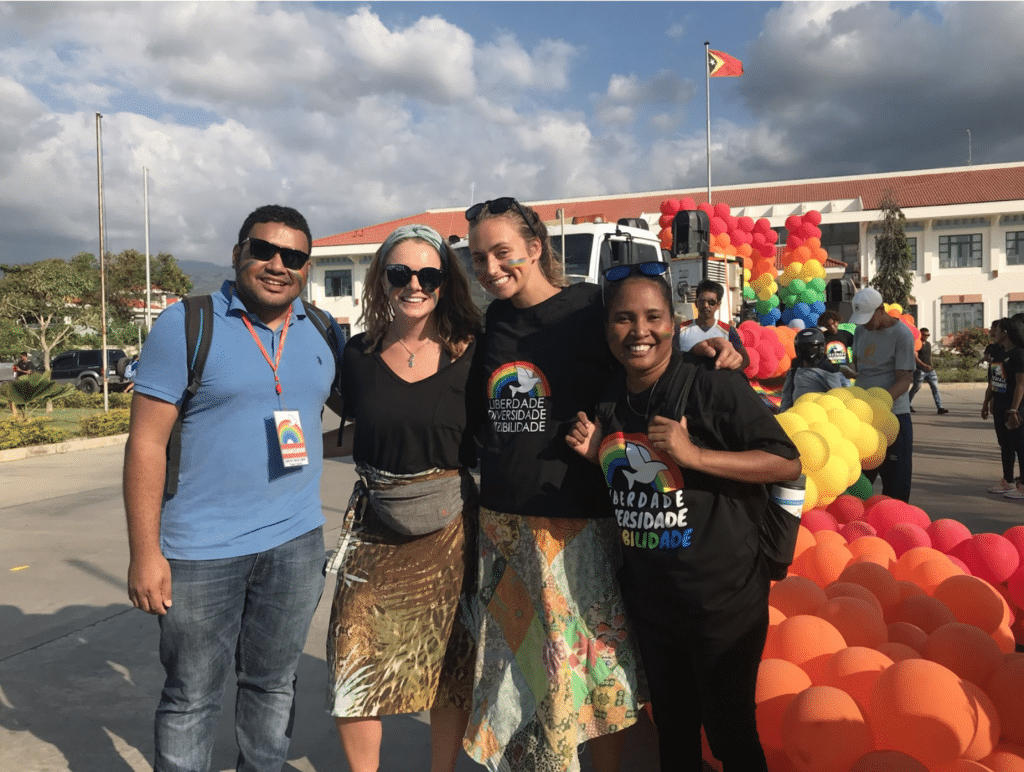 Initiated in 2007 by the philanthropist Kathryn W. Davis, the Davis Projects for Peace Grants are designed to encourage student entrepreneurship and promote sustainable peace. The program is open to undergraduates at over 90 Davis United World College Scholars Program partner schools. To apply for the program, students submit a design for a grassroots project that would take place over the summer to promote peace and address the root causes of conflict anywhere in the world. The program funds the designs that show the greatest potential to promote sustainable peace, sending students all over the world to embark on their self-developed projects. At the end of the summer, grantees submit a report detailing how they improved the communities where they worked. 
We talked to Jennifer Lundt, who was a Davis Projects for Peace fellow this summer in Timor-Leste, to learn more about the program and get some application tips.  
1. What inspired you to apply for the Davis Projects for Peace Fellowship? 
When we graduated from the Cate School in 2014, my best friend Chloe King and I decided we want to do something atypical for people our age to alter our perspectives and challenge what we thought we knew. We both took a year off before college and both ended up in Southeast Asia. Our journey together led us to fall deeply in love with the history, politics, and culture of the region and the memories that it cultivated for our friendship. We have been back multiple times since then; a Colgate funding opportunity brought me to Yogyakarta, Central Java, Indonesia during the summer after my junior year, and a Fulbright-Hays brought Chloe just an hour and a half away to Salatiga, Central Java. Bouncing around the region with weekends filled with sunrise volcano hikes, bioluminescent plankton, and death defying motorbike rides was reminiscent of our adventures when we were 17, but this time we had four more years of experience and college classes that equipped us to dive deeper into the region. One of our conversations introduced us to the unknown country the far east of the Indonesian archipelago: Timor-Leste (East Timor). 
First occupied by the Portuguese and Dutch for nearly three centuries, Timor-Leste declared its independence briefly before it was invaded by Indonesia in 1975 and subjected to decades of brutal rule, with nearly a quarter of the Timorese population killed due to violence and starvation and a forced exodus of nearly 550,000 people. Seventy percent of the region's infrastructure was destroyed in the process. Today, the scars of occupation and brutality show themselves throughout Timorese society, especially among vulnerable groups including women and youth. In particular, these groups have among the highest unemployment rates in the country, and women face gender-based violence and discrimination on a daily basis: 59% of Timorese women experience sexual and/or physical violence. As the poorest country in Southeast Asia, and with severe challenges to do things such as to rebuild infrastructure, Timor-Leste is lacking the resources necessary to combat this violence and empower women to be involved in the local economies. While the young nation has made significant progress, there is still much needed to be done. 
Despite knowing a number of well-traveled tourists, none we knew had ever visited Timor-Leste, despite its proximity to Indonesia and Australia. Why was this country so off the radar? Even in my Peace and Conflict classes at Colgate, I had never really learned about this conflict. As adventurers with a love of the "unknown" and making an impact on the world, our interests were piqued. We soon learned that not only was Timor-Leste one of the least traveled-to nations in the world, but it was the youngest country in Asia. From books such as In the Time of Madness: Indonesia on the Edge of Chaos and Circle of Silence, we pieced together what we could about Timor-Leste's history of colonial and Indonesian occupations, conflict and violence, and its ultimate struggle for peace during the past two decades.
In our research process, we quickly became passionate about NGO Ba Futuru's mission to protect children, reduce violence, empower women, and inspire young learners. With previous experience in tourism research and peacebuilding projects, we decided to apply for the Projects for Peace grant to work with Ba Futuru and to conduct our own research on the ground. Ba Futuru began the on-the-ground portion of the Ataúro, one of two islands off the coast of mainland Timor-Leste, project this June, coinciding with our arrival. It thus made perfect sense for us to focus our attention here as we could help them pioneer this project with our unique knowledge and experience. In addition, Ataúro has the greatest ecotourism potential in the country and was of interest to us considering Chloe's prolific experience working on similar projects in coastal communities. The small tidbits of info we could find about Ataúro on the internet all yielded the same conclusion: it is an absolute paradise with very few visitors. Understanding through past research how the influx of healthy and sustainable tourism can directly impact the lives of women was at the root of this decision.
Our project aimed to work with Ba Futuru to provide critical insight into the role of women as drivers of peace building and conflict prevention through economic empowerment in Timor-Leste. In particular, as Ataúro becomes a growing tourist destination, this project may offer a model for empowering women in other emerging tourism economies or conflict-torn regions. One of the biggest drivers of tourism is the dive industry, with Ataúro holding the highest level of fish biodiversity in the world among its reefs. However, the majority of local employees are men, with almost all dive companies foreign-owned. There are several small women-run cooperatives working to take advantage of this industry, yet women still lack the necessary support to enable these cooperatives to be both a livelihood and peace-building tool. Ataúro has a population of approximately 9,300 people and is an ideal site for testing the efficacy of this project and its potential replicability in other communities across Timor-Leste.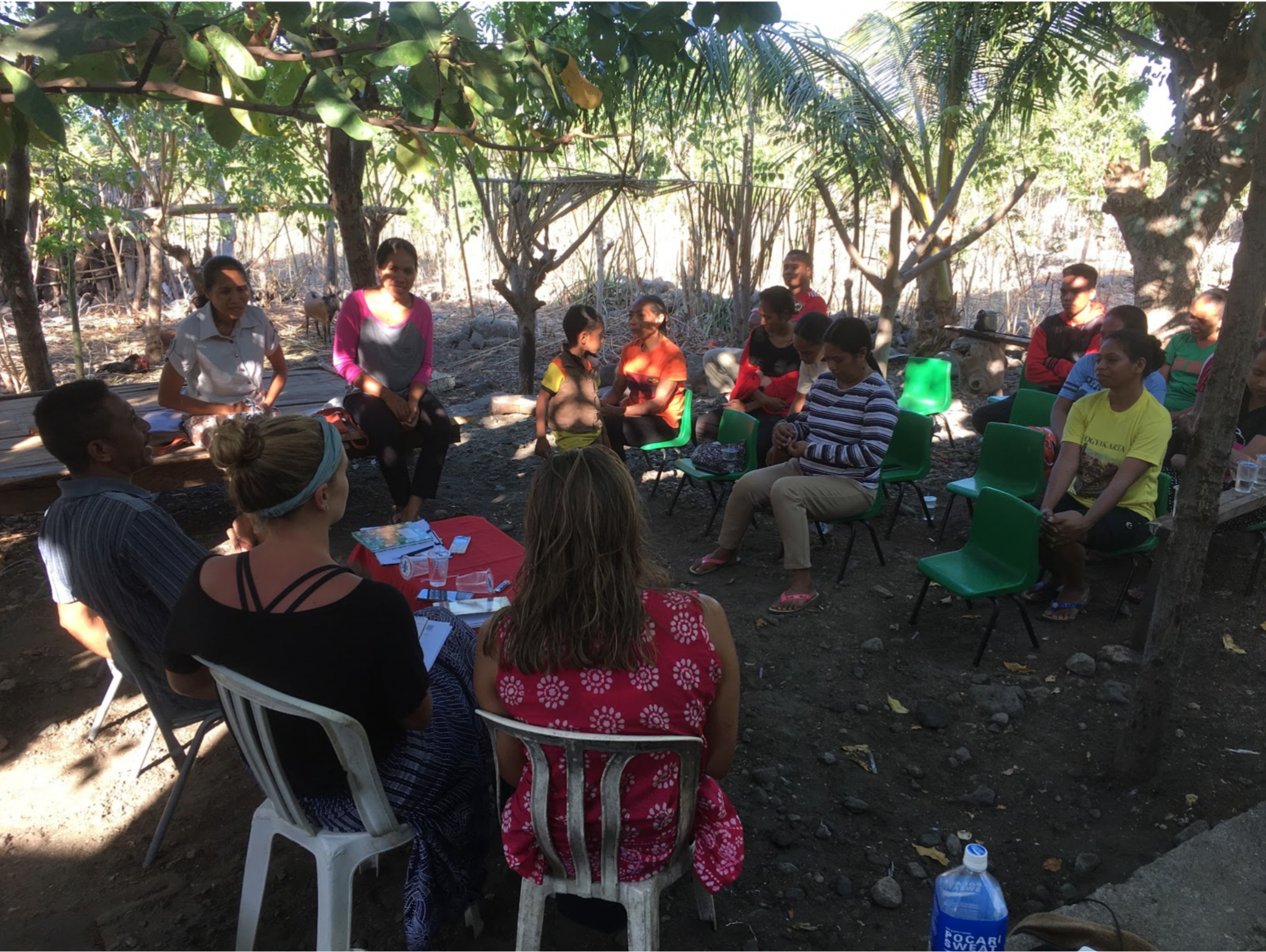 2. What did you enjoy most about your Projects for Peace fellowship? 
There were so many life changing moments for me during this summer in Timor-Leste that I will look fondly on for the rest of my life. There is the obvious living beachfront on a tropical island with my best friend and putting my skills to the test. But there is also the not-so-obvious, such as the dozens of new friends we made throughout Timor, growing enamored with Timorese culture, going on breathtaking adventures, etc. On a professional level, I was able to find out how four of my strongest passions can be combined in a meaningful way: doing impactful work, empowering women, sustainability, and tourism. I left Timor-Leste with a knowledge of development work no textbook could have ever prepared me for, a more deeply entrenched resilience, and a clear sense of how I want to fit into the world. This Projects for Peace grant challenged me and helped me grow both personally, professionally, and civic mindedly and gave me skills related to development work, grassroots peace, and critically thinking about change making from which I will draw upon for the rest of my life. It was the perfect first step post-graduation and I strongly encourage people to apply to this fantastic grant.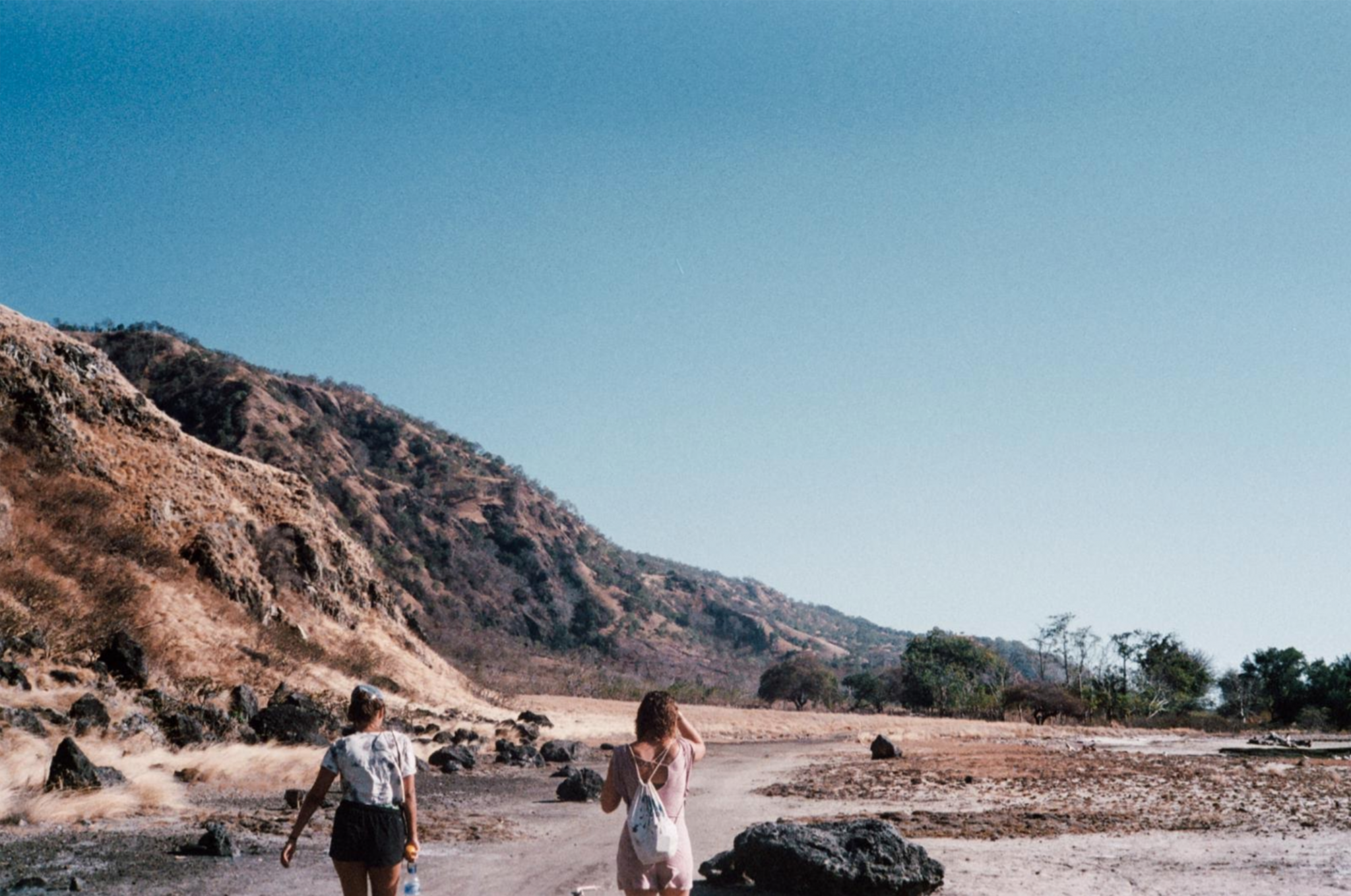 3.
What tips would you give others applying to the Projects for Peace Fellowship?
As Projects for Peace nominations need to come from a sponsoring university, I encourage all potential applicants to be in contact early with the Fellowship Office. The office at my alma mater, Colgate University, was extremely helpful with helping me think through my project. As a Peace and Conflict Studies major, I also used my connections with professors in the department to ask their opinions and professional advice. My school receives numerous applications every year, so they have extremely high standards for projects.  
Most importantly, your connection to the host community needs to be genuine and informed: with on-the-ground connections, language skills, and a real interest in the place. My sophomore year, I applied for the grant and was rejected. The advice I received was that my connection was not deep enough. True connection and investment results in sustainability, ethicality, and intentionality. As a result, the project does not have to be abroad. There are thousands of communities in the United States that could use support and every year there are extremely successful domestic projects. 
As far as personal strengths, you have to be comfortable with working in an unstructured environment. This is one of the first times in my life that I truly had no structure. It's not like an internship where you are told what to do. The success of your project depends on your creativity, problem solving ability, and your motivation. I was challenged to utilize my work ethic and skills to make each day as productive as possible. Especially in an international context, you will constantly be dealing with new challenges: cultural differences, language barriers, homesickness, physical sickness, etc. Resiliency is a must!
The most important thing, however, is passion for your project. Feeling truly invested in your project will get you through all the bumps that such a flexible project will inevitably produce. 
Best of luck to all future applicants and feel free to reach out if you want to discuss your grand ideas! Thank you to the Davis Foundation Projects for Peace Team for making this summer possible for me.
Jenny Lundt graduated from Colgate University in May 2019 as a Benton Scholar with a double degree in Peace & Conflict Studies and Middle Eastern & Islamic Studies. During her undergraduate career, she received grants through the Career Services Department for internships in Jordan, Brazil, and Indonesia. She also made a mark on campus as well, most significantly serving as Student Body President during her senior year. She also received nationally prestigious fellowships as well: the Mark Metherell Service Grant in Ecuador, a Projects for Peace Grant in Timor-Leste, and most recently a Fulbright English Teaching Assistantship in Sabah, Malaysia. Most recently, she was hired as a Faculty of Humanities at the Abaarso School of Science and Technology in Somaliland, where she will start teaching Fall 2020. Jenny has traveled to 85+ countries and you can keep up with her adventures on Instagram or connect with her on LinkedIn to learn more. 
Interested in applying? Bookmark the Davis Projects for Peace Grants to your ProFellow account.
© Victoria Johnson 2020, all rights reserved.