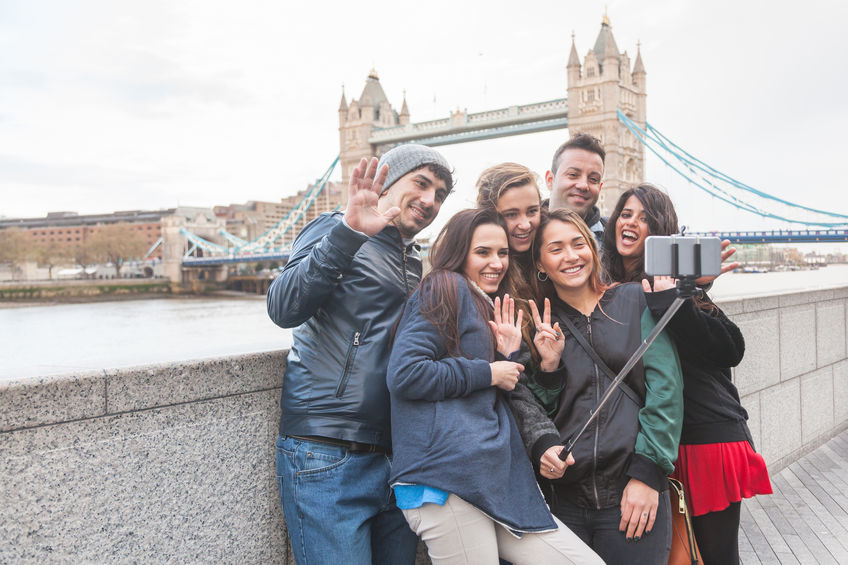 Every year, thousands of Americans apply for the Fulbright U.S. Student Awards. This highly competitive fellowship program sponsored by the U.S. government funds an exciting year of study, research or English teaching abroad in one of more than 140 countries. The awards are geared towards graduating seniors and recent bachelor's-degree recipients, Master's and doctoral candidates, and young professionals, including writers, creative and performing artists, journalists, and those in law, business, and other professional fields.
You may have missed this year's October 11 deadline to apply for a 2017-18 Fulbright award. Or you may just want a Plan B given that some Fulbright countries have an award rate of less than 5%. The good news is, there is a large number of international fellowships that provide merit-based awards to fund an extraordinary experience abroad.
Here is our list of our top ten alternatives to the Fulbright U.S. Student Grant in 2017:
Study Scholarships provide highly qualified individuals with an opportunity to do independent study in Germany or to complete a full Master's degree program at a German university. Graduating seniors (fourth-year students in Canada), graduate students and recent graduates who have completed their Bachelor's degrees no longer than six years before the application deadline are welcome to apply. Students who are in the first year of a full Master's degree program in Germany may also apply to fund their second year of the Master's programs. Deadline: October 31, 2016
The Luce Scholars Program is a nationally competitive fellowship program. It was launched by the Henry Luce Foundation in 1974 to enhance the understanding of Asia among potential leaders in American society. The program provides stipends, language training, and individualized professional placement in Asia for 15-18 Luce Scholars each year, and welcomes applications from college seniors, graduate students, and young professionals in a variety of fields who have had limited exposure to Asia. Candidates must be U.S. citizens who would not have reached their 30th birthday by July 1st of the year they enter the program. Deadline: November 1, 2016
Princeton in Asia (PiA) is an independent, non-profit organization located at Princeton University. Founded by students in 1898, the program has long been driven by a mission to foster cross-cultural understanding between East and West, broadly defined. PiA offers year-long, service-oriented fellowships in 21 Asian countries in the fields of education, international development, public health, environmental advocacy, journalism and business, with a majority of fellows working as English teachers at universities and high schools. PiA fellowships are open to graduates or graduating seniors from all accredited U.S. colleges and universities. Deadline: November 11, 2016
The Global Community Fellowship is a 13-15 month program for graduating seniors and young or established professionals. Fellows work at NGOs and schools across Asia to support community development and youth education programs. Candidates include starting and experienced professionals with a BA or BS degree. Although the fellowship is primarily aimed towards US citizens, applications are accepted from international residents who have a previous connection to VIA or a substantial US connection. The fellowship provides a living and housing stipend, medical insurance, Intra-Asia travel and language study grants. Deadline: November 13, 2016
AIF William J. Clinton Fellowship for Service in India
The AIF William J. Clinton Fellowship for Service in India is a 10-month volunteer program that pairs a select number of young professionals from the U.S. and India with NGOs and social enterprises in India in order to accelerate impact and create effective projects that are replicable, scalable, and sustainable. Applicants must be U.S. or Indian citizens or U.S. permanent residents between the ages of  21 and 34 and have completed an undergraduate degree. AIF provides a living stipend, insurance coverage, and program-related travel to each Fellow. Deadline: January 16, 2017
The Samuel Huntington Public Service Award provides a $15,000 stipend for a graduating college senior from a U.S. university to pursue one year of public service anywhere in the world. The award allows recipients to engage in a meaningful public service activity for one year before proceeding on to graduate school or a career. To apply, please develop a proposal for public service in this country or abroad. The proposal may encompass any activity that furthers the public good. It can be undertaken by yourself alone or by working through established charitable, religious, educational, governmental, or other public service organizations. Deadline: January 17, 2017 
The International Innovation Corps (IIC) is a new, unique opportunity for graduates to play an active role in building and implementing innovative solutions to some of India's toughest social problems. Fellows will work at Indian public sector enterprises for paid, one-year assignments that tackle important social challenges. The Fellowship is open to recent and forthcoming University of Chicago graduates of the college and any graduate degree program as well as other US-based institutions. Each IIC fellow receives a stipend, health insurance, and RT airfare to India. Deadline: January 20, 2017
Boren Fellowships provide up to $24,000 to U.S. graduate students to add an important international and language component to their graduate education through specialization in area study, language study, or increased language proficiency. Boren Fellowships support study and research in areas of the world that are critical to U.S. interests, including Africa, Asia, Central & Eastern Europe, Eurasia, Latin America, and the Middle East, with a focus on studying less commonly taught languages. Boren Fellowship awards are made for a minimum of 12 weeks and maximum of 24 months. Deadline: January 31, 2017
During each two-year fellowship cycle, 12-15 Leland Fellows are placed with international development organizations that include international and local NGOs, U.S. government agencies and multilateral organizations. Host organizations in the past have included Concern Worldwide, the UN World Food Program, Catholic Relief Services, Mercy Corps, and many more. Fellows work on a variety of food security issues, such as agricultural development, nutrition, natural resource management, agribusiness development and women's empowerment. Includes a monthly stipend, health insurance and travel expenses. Deadline: January 2017 (check website) 
Fellowships in teaching English as a foreign language (TEFL) are offered annually to full-time students who wish to pursue a master's degree in TEFL and to acquire language teaching experience at The American University in Cairo. Fellowships are offered in the Department of English Language Instruction for two academic years and the intervening summer session. The award includes a waiver of tuition fees, monthly stipend, accommodation and one-way home travel. Fellows pursue degree study and teach eight hours of English per week. Deadline: February 15, 2017
And that's not all! Check out our fellowships database to browse more than 700 professional and academic fellowships at all career levels.
© Victoria Johnson 2016, all rights reserved.