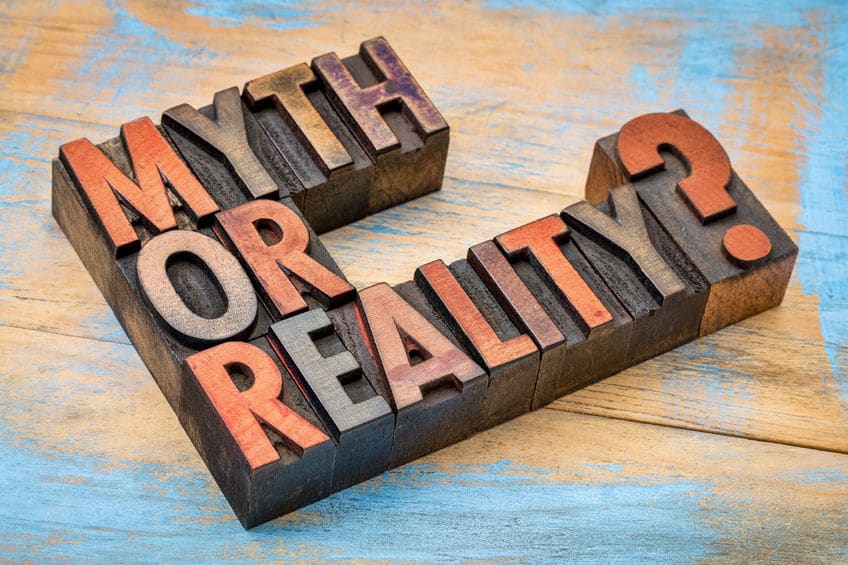 By Deborah Vieyra
A fellowship? No, those are for the young, the top academic achievers, those without a linear career trajectory. What sort of shot do I even have of securing one? Surely countless people apply…
There are numerous excuses as to why people do not even get as far as the application process for a fellowship. Before you throw in the towel on what could become the experience of a lifetime, take a moment to sift through the preconceptions you may have about fellowships to see if they are indeed worth listening to.
There is a wide range of fellowship opportunities out there, all of which target different kinds of people in varying stages of their professional development. You are bound to find something that fits your background and aspirations! If you are dedicated to the search and are willing to put in the work it takes to create a successful application, you may find yourself on a journey that will take you to places in both your career and personal development that you never thought possible.
Here are three of the many myths you may have internalized about fellowships.
They're only for recent graduates or post-docs.
One of the most prevalent myths perpetuated about fellowships is that they are only for those who have just come out of either undergraduate or doctoral programs. An offshoot of this narrative is that fellowships are more likely to land in the laps of early career professionals. By doing even a cursory scan through ProFellow's free fellowship database, listing more than 1,000 fellowships, you will see that this is untrue! Whether you are a recent graduate or a professional with more than 10 years of work experience, there are fellowships available at your career level.
If you are looking to go to graduate school but are uncertain how you will cover the costs involved, there are also fellowships available for MA or PhD programs in most disciplines. Many of these offer funding for both tuition and living allowances. Why not browse through ProFellow to see the sheer volume of different graduate fellowships available? You can also find fellowships to fully fund your PhD. You may just find a set of criteria that describes you and the graduate work you would like to do to a T.
They're risky.
Doing a short-term fellowship may seem a risky prospect, especially if you are mid-career. After all, you have worked this hard to get to the rung on the career ladder that you have reached. Why on earth would you want to get side-tracked now? Added to this, a fellowship could mean taking a drastic pay cut, which may initially seem hard to justify.
While it may appear that a fellowship will throw you off the path you have worked so hard to be on, there are several reasons short-term fellowships promote long-term job security. The prestige of a competitive fellowship can catapult you into a different class of professionals. This status will be accompanied by a new global professional network that will be an invaluable asset for the rest of your career.
If you are concerned about your bank balance taking a bit of nosedive, it is important to remember that this is only temporary. When you come out on the other end of your fellowship, future clients and employees will be impressed with your dedication to your own education and development. While it may be difficult to wrap your head around now, it will pay off in the long run. In any case, at mid-career, there are several well-paying fellowships that might not require a significant pay cut from your current position.
They're too hard to win.
Of course, anything with a limited number of positions and a large pool of applicants is challenging to secure. However, fellowships are not about awarding those who have high grades and fancy job titles; they are about investing in individuals who have the capacity to do socially impactful work. One tip is to align your application and project proposal with the fellowship's mission. Make it specific to the aims of the body you are applying to. Argue why it is imperative that you do the work you want to do, and even more so, why it is important that you do it now. A lot of people apply to fellowships, but few people take the steps necessary to take their application above and beyond what's required. By choosing a timely and mutually beneficial fellowship project and adding urgency to your application, you can successfully convey why the selection committee should invest in YOU.
If you're still not convinced, have a peek at some of the testimonials of ProFellow readers who have won fellowships! These fellowship winners include first-generation college students, immigrants, international students, community college students and other groups historically underrepresented in fellowship selections. By using ProFellow as a resource, this impressive list of fellows in various disciplines and stages of their careers managed to secure fellowships that positively altered the courses of their lives. You can too.
Deborah Vieyra is a Fulbright alumna from South Africa who completed her MA in Applied Theatre Arts at the University of Southern California. She now works as a writer, proofreader and performer in Vancouver, Canada.
© Victoria Johnson 2018, all rights reserved.