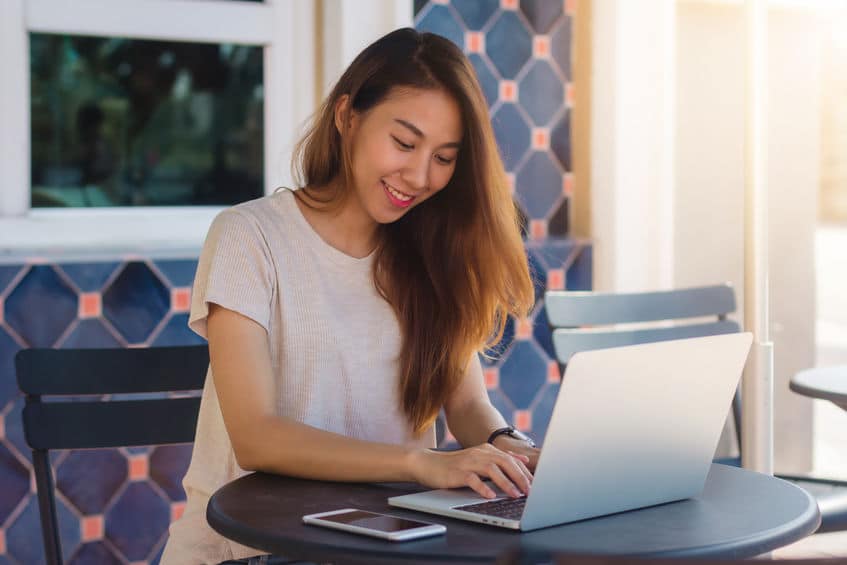 By Jenny Han Simon
If there's anything 2020 has proven, it's that things can change in the blink of an eye and that things rarely go according to plan. Despite feeling lost, unsure, or even frustrated by the uncertainties of life and how they can so easily devolve once meticulously-planned futures, you can bounce back by simply finding your momentum and continuing to move forward—when you're ready, of course. Below are three things you may want to consider if you feel stuck in your professional development and career. 
1. Keep Exploring
If feeling stuck may cause anxiety, you may want to reconsider where that anxiety is coming from. Most likely, it's coming from things not going according to plan, happening where and when you previously expected them to. But that's okay. While you can and should keep your original plan in mind, one of the unexpected blessings of things not going according to plan is that you now have the ability to create an alternate plan. What's something you've always wanted to do, see, study, etc.? It's okay to focus on yourself, especially if you now have the free time to do so! The freedom to explore is something too often taken for granted since you never know when you will have the means to do so again. 
Exploration is also crucial in becoming well-rounded, which is essential in being a competitive job, fellowship, or graduate school applicant. Interesting people make for memorable applicants that stand out because they will enhance the fellowship cohort, provide a unique perspective in graduate classes, or add value to a team of working professionals. And how do I make myself more interesting and memorable, you may ask. By intentionally exploring! While having experiences that are professionally-oriented, such as learning new skills or studying a language, are valuable, don't underestimate the value of pursuing endeavors that genuinely interest you. Experiences that captivate and motivate you are ones that you will be able to easily and passionately talk about in future applications. Read about how to market your gap year experiences for grad school here. So, the next time you simply don't know what to do next, think about what you would like to explore and pursue it with the confidence that it will help you market yourself for your next opportunity.
2. Consider Logistics 
While you should never keep yourself from dreaming big, you should be realistic about what you can achieve within a given place, timeframe, and with the resources you currently possess. Some goals are long-term goals, while others are short term ones; it's essential to be able to identify each. Something essential to making your dreams a reality is by making sure you have the capacity to accommodate them. Whether it's time, money, location, or some other constraint, you have to realize what you have and what you're lacking to create the best possible chance for success. Once you've identified what you can do right now, whether it's volunteer, find a part-time job, etc., you can begin planning for where you want to be. 
As you look for opportunities in the current moment, remember that it's okay if they are not entirely perfect or what you had planned. What's most important is that you set yourself up for future success as best as you can by investing your resources—time and energy—wisely now. Once you've identified what you can achieve now within a shorter time frame and what you would like to accomplish in the long term, you may feel a little less anxious about the uncertainty of things. For some inspiration, check out ProFellow's Fellowship Database, which includes both long and short-term programs at a variety of career levels and disciplines.
3. Reach Out
You've probably heard the expression, "It's not about what you know but who you know," and while that's certainly true and relevant when planning your next move—because you never know who may help you find your next opportunity—reaching out to those around you is also important because their insights and advice may help guide you as you create a plan for yourself. Often, confiding in another person will give you some perspective on your problems and situation because other people can look at your situation with a greater sense of objectivity. This, in turn, will provide you with some honest feedback that will help you assess your situation and other opportunities more realistically. 
By reaching out to others, you open the door for yourself to hear their experiences. Sometimes, hearing the experiences of others can be enlightening and will help you shape your own goals, whether it's because you want to follow in their footsteps or keep yourself from making the same mistakes they once did. Mentors, in particular, are invaluable resources for this type of advice. While you may not have time to explore every single thing you want to try or feel pressure because you feel like you don't have enough time to accomplish every goal you have, you can save yourself some time by listening and taking the advice of others. While it may feel awkward to reach out to others for advice, making connections is an inevitable part of life. Check out ProFellow's guide to networking during the pandemic for some tips! 
As you plan for what's to come, keep in mind that it's okay not to have all the answers. Even the most foolproof career plan probably didn't account for a pandemic. The world is full of questions right now, and most schools, organizations, and employers are still unsure of how to handle everything. So long as you keep exploring, consider logistics, and reach out to others, you will be on a path to figuring out your next move. 
Is graduate school possibly your next career move?Receive a list of more than 1000+ fully funded programs in 60 disciplines: Download the FREE Directory of Fully Funded Graduate Programs and Full Funding Awards!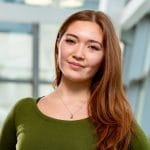 Jenny Han Simon currently lives in New York City. She was a Fulbright ETA in Mongolia (2019-2020) and a participant of the Critical Language Scholarship (2018). She graduated from the University at Buffalo in 2019 with a BA in English and Linguistics.
© Victoria Johnson 2020, all rights reserved