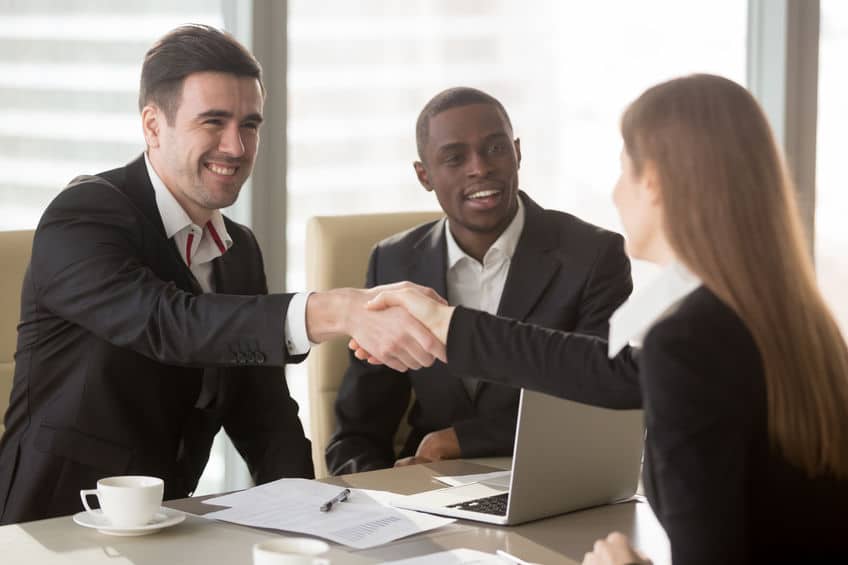 By Jenny Han Simon
Now that you have a degree—or if you're about to cross the finish line—the question of "what's next" may have you rattled. Rest assured, however, that getting your BA is the most grueling and labor-intensive part of getting ready to find a job. Now, it's time to take all that you've learned from class and all your experiences and get ready to share them with potential employers. 
There are a number of ways to represent yourself, your accomplishments, and what makes you a great candidate for a job. Be it a digital networking platform, written documents, or an interview, being prepared to confidently share your story and skills will set you apart. Below are three things to create, edit, and maintain as you finish up an undergraduate degree to maximize your hiring potential.  
1. Resume and Curriculum Vitae
Although some people may use these two terms interchangeably, a resume and a curriculum vitae (CV) are actually two very different things. A resume is shorter in length, and it is often limited to no more than two pages. Your resume will often begin with your relevant work experience, and it should be tailored to each position you are applying for. Most employers in the United States will require you to send in a resume. A CV, on the other hand, is more often used in academia and outside of the United States. A CV is far longer than a resume and is meant to show the entirety of your professional and educational career. It will start with your education before moving into other sections, such as work experience. 
Your resume or CV is often the first thing a potential employer will read. So, in order to put your best foot forward and create the best first impression possible, increasing the likelihood for a follow-up interview or being moved to the next stage, make sure these materials are up-to-date and demonstrate your skills and potential. Just as a personal statement is your intellectual autobiography, so to speak, look at your resume and CV as snapshots of what you have done and what you have to offer the company or position you are applying for. 
2. LinkedIn Profile
Nowadays, social media is one of the most pervasive and influential entities of our society. So, it's no surprise that there's a social media platform just for networking and representing your professional self—LinkedIn. More and more employees and employers are on LinkedIn, sharing work accomplishments, anecdotes about the office, thoughts on hiring culture, etc. Your profile on LinkedIn can be a longer and more comprehensive version of your resume, including such things as a picture of yourself, your hobbies and interests, and access to your digital network. 
It is becoming more and more common not only to have a LinkedIn but also to include it in your job application or your profile URL in your resume. Many employers are interested in seeing how you choose to represent yourself to the public, which is something a resume and cover letter alone cannot do justice to. Additionally, if you are seeking a job related to human relations, business, marketing, recruitment, or anything similar, you may even be expected to actively use your LinkedIn by creating statuses and engaging with other users. 
The biggest advantage of LinkedIn–particularly during the pandemic–is the networking opportunities it offers. Most jobs are discovered via word-of-mouth, and applicants who have one or more mutual connections with a potential employer are likely to do better during the job application and review process. As it has been famously claimed, "It's not about what you know but who you know." 
3. Cover Letter 
To many, a cover letter is one of the most daunting parts of applying to jobs; however, a good cover letter can be that make-it-or-break-it factor when it comes to landing a job. In essence, a cover letter is a one-page letter to the employer or hiring manager that explains why you are the perfect fit for the position. Each cover letter should be different for every job you apply to, though you can use one as a framework for others. Your cover letter should include your name and contact information and should be addressed to whoever will be reviewing your application. If you don't know the name of the reviewer, a "Dear Recruitment Team" will suffice. 
Your cover letter should not be a long-essay-version of your resume. Instead, it should elaborate on salient features of your application that you believe make you the right hire. In your letter, you should explain how you found the job, why you are applying, and what experiences and skills you have that will ensure your success once hired. A cover letter is a great opportunity to talk about what you like about the company you're applying for, the ways in which you want to grow as a professional, and what you will offer your colleagues. Because a cover letter is a writing piece, it's a good opportunity to show your writing skills and make your application more personable and memorable for the employer. 
These three materials—resume/CV, LinkedIn profile, and a cover letter—are a standard part of applying to jobs, so make sure they are the best they can be before you hit the job market at full speed post-undergrad. Ask your friends, professors, mentors, and anybody with experience in the job market to read and critique these materials. Even though you know yourself best, someone else may know how to word something better, or they may think of a great selling point about you that you hadn't even thought of. Additionally, as you grow as a person and as a professional, remember to update these materials in order to keep that window of opportunity open for yourself, as you never know when the chance to apply for your dream job may arise. Good luck!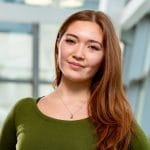 Jenny Han Simon currently lives in New York City. She was a Fulbright ETA in Mongolia (2019-2020) and a participant of the Critical Language Scholarship (2018). She graduated from the University at Buffalo in 2019 with a BA in English and Linguistics.
© ProFellow, LLC 2021, all rights reserved