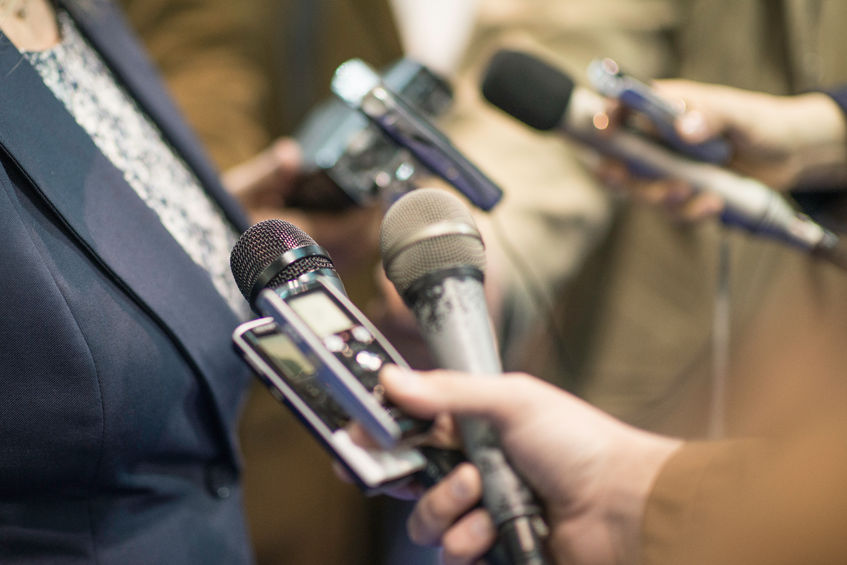 Fellowships provide journalists the resources they need to focus on an in-depth story or do a kind of reporting they have not done before. Fellowships also provide journalism students and recent graduates a foot-in-the-door to the media industry. This list includes a wide variety of short and long-term journalism fellowships in the U.S. and abroad for broadcast, print, radio and digital media journalists. This list also includes journalism fellowships for recent graduates and journalism students (see below). Sign up to bookmark these fellowships to your ProFellow account.
The WW Higher Education Media Fellowship supports working U.S. journalists interested in learning more about and covering issues related to post-secondary career and technical education (CTE). Selected Fellows are awarded $10,000 —$5,000 as a stipend and $5,000 towards a postsecondary CTE reporting project. The six-month, non-residential program begins with an expense-paid CTE symposium where Fellows are paired with a mentor. Following the symposium, Fellows must complete a reporting project, such as a special report or series. Additional professional development funding and opportunities are available to Fellows.
As a Reuters Institute Journalist Fellow, you'll spend one, two or three terms at the University of Oxford. The Institute offers fully funded Fellowships to established mid-career journalists from throughout the world. Applicants must have a minimum of 5 years' experience in any branch of journalism and demonstrate sufficient proficiency in English to be able to participate fully in the life of the Programme and write a research paper in English of publishable quality. Fellowships may be for 3, 6 or 9 months covering one or two terms or a full academic year (October – June) respectively. Awards may include travel expenses (including air travel economy class) and a modest living allowance.
The Nieman-Berkman Fellowship in Journalism Innovation brings individuals to Harvard University to work on a specific course of research or a specific project relating to journalism innovation. Proposals from Nieman-Berkman Fellowship candidates may deal with any issue relating to journalism's digital transformation. The fellowship is open to both U.S. and international applicants. Candidates should either be working journalists or work for a news organization in a business, technology, or leadership capacity. Freelance journalists are welcome to apply. Most Nieman Fellows receive a stipend of $65,000 paid over a 9-month period.
Nieman Foundation Visiting Fellowships
A short-term visiting fellowship for individuals to work on special projects designed to advance journalism. Applicants need not be practicing journalists but must demonstrate the ways in which their work at Harvard and the Nieman Foundation may improve the prospects for journalism's future, whether related to research, programming, design, financial strategies, or another topic. A Visiting Fellow's employer is encouraged to extend the employee's salary and benefits during the period of study. If such funding is not available, a standard Nieman stipend will be provided to the Visiting Fellow and prorated for the length of the fellowship.
The Knight-Wallace Fellowships offer accomplished journalists from all facets of the profession an academic year of study and collaborative learning at the University of Michigan.  Reporters, editors, data experts, designers, and entrepreneurs from the U.S. and abroad expand their knowledge, develop new ideas, pilot special programs, and address challenges facing the journalism industry.  Our fellows devise a personalized study plan and participate in twice-weekly seminars. Extensive travel is a core component of the Knight-Wallace experience, with news tours to  Brazil and South Korea. Stipends of $75,000 for U.S. fellows (varied for international fellows).
The Donald W. Reynolds Journalism Institute at the Missouri School of Journalism invites proposals from people and institutions to collaborate with us on innovative ideas and projects to improve the practice or understanding of journalism. Residential fellows spend 8 months on campus, taking advantage of the intellectual and technological resources of RJI and the school and interacting with Missouri faculty and students. Fellows receive a $ 10,000-a-month stipend and a one-time $10,000 allowance to use for relocation or housing. Nonresidential fellowships ($20,000 total stipend) are designed for entrepreneurial individuals with a strong interest in journalism and issues related to digital communications.
The Robert Novak Journalism Fellowship provides part-time and full-time fellowships to working print and online journalists with less than 10 years of professional experience. Applicants propose a 1-year writing project on a topic of their choosing, focusing on journalism supportive of American culture and a free society. In addition, the Phillips Foundation awards separate fellowships on the environment, free enterprise, and law enforcement. The fellowship awards stipends of $50,000 (full-time) and $25,000 (part-time). Applicants must be US citizens.
The Reporting Award supports a work of journalism in any medium on significant underreported subjects in the public interest. The Institute will select up to two winners of the Reporting Award. Each winner may receive a different amount of money, at the discretion of the Committee. The maximum award is $12,500.  Winners will have access to New York University's libraries and the Institute's facilities, including workspace (as available). The Institute expects that the completed work will be published in a reputable media outlet of wide circulation.
A grant of $12,500 will be awarded to support the work of a promising early-career nonfiction writer on a story that uncovers truths about the human condition. Offered for the first time in 2015, the Award has been endowed by individuals and organizations touched by the life and work of Matthew Power, a wide-roving and award-winning journalist who sought to live and share the experience of the individuals and places on which he was reporting. Winners will have access to New York University's libraries and the Institute's facilities, including workspace (as available).
The Knight Science Journalism program at MIT offers full-year fellowships, and week-long workshops to journalists to increase their understanding of science, technology, engineering, medicine, and the environment. Mid-career, full-time journalists from all countries are welcome to apply. Applicants must have at least three full years of experience covering science, technology, the environment, or medicine; or at least five years of other journalism experience and a desire to cover those areas in the future. The 9-month fellowship requires Fellows to reside full-time in the Boston/Cambridge area for the academic year: August 15 through May 15.
Launched in 1949 with support from the Carnegie Corporation, the Council on Foreign Relations (CFR) Edward R. Murrow Press Fellowship seeks to promote the quality of responsible and discerning journalism that exemplified the work of Edward R. Murrow. One CFR resident fellowship is awarded each year to a distinguished foreign correspondent or editor. The fellow spends 9 months full-time in residence at CFR's headquarters in New York. The program enables the fellow to engage in sustained analysis and writing, expand his or her intellectual and professional horizons, and extensively participate in CFR's active program of meetings and events.
This flexible, non-degree program allows fellows to tailor these resources to meet their needs and interests. Fellows deepen their knowledge of the environment through courses, weekly seminars, and field trips. Fellows will receive a total of $50,000 for the 9-month academic year the program covers tuition, recreation, and computer fees. The program is open to all full-time U.S. print or broadcast journalists interested in deepening and broadening their knowledge of environmental issues. Applicants must be U.S. citizens, have a minimum of 5 years of full-time professional journalism experience, and have completed an undergraduate degree.
Aimed at early and mid-career journalists, the Fellowship presents an opportunity to report ambitious long-form stories on the full range of subjects under the rubric of food systems: agricultural and nutritional policy, the food industry, food science, technology and culture, farming, agriculture and the environment (including climate change), global trade and supply chains, food system security and public health. We will award 10 early and mid-career journalists $10,000 to travel and report these stories. The fellowship is open to both print and audio journalists.
The Ben Bagdikian Fellowship Program offers a crash course in investigative journalism. It also supports emerging journalists and media professionals, allowing them to make invaluable contributions to a high-flying news organization. Based in San Francisco or Washington, DC, Mother Jones fellows dive deep into every aspect of a national multimedia outfit—from the making of news to making it pretty, to ensuring its impact, to mastering the inner workings of nonprofit publishing. Fellows receive a $1,500 monthly stipend. After six months, fellows can apply to stay on for a 6-month senior fellowship with an increased $1,800 monthly stipend.
The Pulliam Fellowship awards $75,000 to an outstanding editorial writer or columnist to expand their journalistic horizons and knowledge of the world. The annual award can be used to cover the cost of study, research and/or travel in any field. Candidates must hold a part-time or full-time editorial writing or columnist position at a news publication in the United States and have at least 3 years of relevant work experience. Fellows must publish their work in the form of editorials and other writings, including books, within 18 months of receiving the fellowship.
Alicia Patterson Fellowships are one-year and six-month grants awarded to working journalists to pursue independent projects of significant interest and to write articles based on their investigations for The APF Reporter, a web-published magazine by the Foundation. The fellowships are open only to U.S. citizens who are full-time print journalists, or to non-U.S. citizens who work full-time for U.S. print publications, either in America or abroad. Reporters, writers, photographers, and editors are all eligible to apply. The fellowship stipend is $40,000 for twelve months and $20,000 for six months and must cover your travel and research costs.
The McGraw Fellowship provides editorial and financial support to journalists who need the time and resources to produce a significant story or series that provides fresh insight into an important business or economic topic. Awards are $5,000 a month for 1-3 months; in exceptional cases, longer grants are provided based on specific proposals. Applicants have a proven ability to report and execute a complex project in their proposed medium and a strong background or reporting expertise on the subject of their piece. Applications are accepted twice a year.
The Soros Justice Fellowships support outstanding individuals—including lawyers, advocates, grassroots organizers, writers, print and broadcast journalists, artists, filmmakers, and other individuals with distinctive voices—to undertake full-time projects that engage and inform, spur debate and conversation, change policy or practice, and catalyze change around the U.S. criminal legal system at the local, state, and national levels. Fellowships can be either 12 or 18 months in duration and may be undertaken with the support of a host organization
Over the course of a year, the three Kroc Fellows get rigorous, hands-on training in every aspect of public radio journalism, both on-air and online, including writing, reporting, producing and editing. The Fellowship is designed to offer exposure to various units at NPR, in both the News and Digital Media Divisions, and at an NPR Member Station. The Fellowship begins in August and lasts one year. Fellows receive a stipend of more than $40,000 and benefits, including paid vacation. NPR will provide Kroc Fellows with professional guidance and assist in job placement. Candidates should have earned their degree within one year of the deadline.
During the 10-month residential fellowship at the NORC Center for Public Affairs Research at the University of Chicago, the selected journalist will develop the analytical research skills needed to create a series of news reports dealing with the economics of the aging workforce in the United States to be distributed by the Associated Press to its global worldwide audience of thousands of subscribers and customers across all media platforms. The fellow will be selected through a national competition open to journalists with at least five years of experience. Journalists working in text, radio, television, and online are eligible to apply.
Through an international competition, the Woodrow Wilson International Center for Scholars offers 9-month residential fellowships to outstanding scholars, practitioners, journalists and public intellectuals to take part in its non-partisan dialogue. Fellows conduct research and write in their areas of interest. The Center accepts non-advocacy, policy-relevant, fellowship proposals that address key challenges of past, present and future issues confronting the United States and the world. Academic applicants must have a doctorate. For other applicants, an equivalent level of professional achievement is expected. Offers a max stipend of $85K.
The John S. Knight Journalism Fellowships at Stanford foster journalistic innovation, entrepreneurship and leadership. Each year, we select fellows from around the world and bring them together for 10 months (September to June) at Stanford University, in the heart of Silicon Valley. Through individual and group coaching, as well as special workshops and weekly events, we help our fellows become leaders and change agents to re-imagine journalism's future. U.S. applicants for a JSK Fellowship ideally have at least seven years of full-time professional experience; international applicants ideally have at least five years. Fellows receive a stipend of $75,00 and are eligible for child care and other family and educational benefits.
The Reagan-Fascell Democracy Fellows Program is an international exchange program that offers practitioners, scholars, and journalists from around the world the opportunity to spend five months at the National Endowment for Democracy (NED) in Washington DC. The fellowship is intended primarily for individuals from developing and aspiring democracies. Distinguished scholars from the U.S. and other established democracies are eligible to apply. Practitioners and journalists should have substantial work experience, while scholars are expected to have a Ph.D., or equivalent. Fellowships include a monthly payment, health insurance and airfare.
The Academy welcomes applications from emerging and established scholars, writers, and professionals who wish to engage in independent study in Berlin. Approximately 24 Berlin Prizes are conferred annually. Past recipients have included historians, economists, poets and novelists, journalists, legal scholars, anthropologists, musicologists, and public policy experts, among others. Fellowships are typically awarded for an academic semester or, on occasion, for an entire academic year. Bosch Fellowships in Public Policy may be awarded for shorter stays of 6-8 weeks. Benefits include round-trip airfare, partial board, a $5,000 monthly stipend, and accommodations at the Academy's lakeside Hans Arnhold Center in the Berlin-Wannsee district. Fellowships are restricted to individuals based permanently in the U.S.
The Kiplinger Program in Public Affairs Journalism offers short-term fellowships to help journalists make better use of new online tools and channels. Fellows spend an intensive week at The Ohio State University in Columbus. To apply, print, broadcast or online journalists must have 5 or more years of experience at a news organization. All fellowship sessions are conducted in English. All of the workshop sessions are provided at no charge. In addition, we provide lodging, pay a travel stipend to help defray transportation costs, and provide several meals.
Radcliffe Fellows are award-winning artists, academics, and professionals who convene at the Radcliffe Institute for Advanced Study at Harvard University for a full year to focus on individual projects and research while benefiting from a multidisciplinary community in the University setting. Stipends are funded up to $70,000 for one year with additional funds for project expenses. Fellows receive office or studio space and access to libraries and other resources of Harvard University during the fellowship year, September through May. Deadlines vary by discipline, check website.
The Rockefeller Foundation Bellagio Center's mission is to promote innovation and identify impact-oriented solutions to critical global problems. The Center offers residencies in Italy to policymakers, nonprofit leaders, journalists, and public advocates in fields and institutions relevant to the Rockefeller Foundation's work and its current issue areas of Advance Health, Revalue Ecosystems, Secure Livelihoods, and Transform Cities. We seek practitioner applicants with demonstrated leadership qualities. Room and board are provided to all residents and their spouses/partners. Residencies last between 2-4 weeks.
This fellowship gives early-to mid-career scholars and journalists an opportunity to learn about Congress and the legislative process. Ideal candidates should have an analytical interest in politics, communications, and public policy, and show promise of making a significant contribution to the public's understanding of the political process. Scholars must have a PhD. Broadcast and print journalists must have a bachelor's and 2-10 years full-time work experience. The fellowship is for 9 months. Fellows receive a stipend of $38,000 and a travel allowance.
The World Journalist Fellowship provides international journalists with funding to study at one of the masters programs at NYU's Arthur L. Carter Journalism Institute. The Fellowship covers tuition and fees for two of the three semesters of the journalism graduate program, as well as a stipend of $13,000 for each of the two semesters. The fellowship is open to international journalists with at least two years experience at a journalism publication and fluency in English and at least one other language. Journalists interested in the Fellowship must initiate an application to the M.A. program at NYU's Arthur L. Carter Journalism Institute.
In five years, the Asia Journalism Fellowship (AJF) has evolved into a highly prized mid-career programme for exceptional media professionals. The Fellowship brings around 15 journalists from across Asia to Singapore for three months. Supported by Temasek Foundation and Nanyang Technological University, AJF fully sponsors Fellow's participation. The semi-structured programme is designed to sharpen professional skills and deepen understanding of trends in media and communication. Applicants should have at least 5 years of experience. Applicants are welcome from any news medium – newspapers, magazines, television, radio or the web.
The concept behind this groundbreaking series of workshops for journalists is to provide an intensive seminar to deepen understanding of the health, economic, and social issues around aging. Led by leading experts in the field, the courses are a resource for journalists who are covering a complex and interconnected field. The Age Boom Academy one-week workshops take place during the summer at Columbia University in New York City. The fellowship covers the attendance fee, economy travel and accommodation.
The Health Coverage Fellowship is designed to help newspaper, radio, television, and online reporters and editors do a better job covering critical healthcare issues. Each year 10 journalists are selected from across the country for an intensive 9 days and nights of training. The fellowship is housed at Babson College's Center for Executive Education in Wellesley, MA. The program requires no financial contribution from media outlets.
Journalism Fellowships for Recent Graduates and Students
The American Press Institute, based in Arlington, VA, offers a paid summer fellowship for college students or recent graduates who have a strong desire to advance innovation in news organizations. A core component of the program is a self-proposed fellowship project. Eligible candidates are current students (undergraduate or graduate) and recent graduates in a field of study related to journalism, communications, or technology. The 12-week fellowship includes a $7,500 stipend.
The Atlantic Media Fellowship is a structured, year-long paid fellowship for high-achieving recent college graduates committed to editorial-side or business-side careers in media. Additionally, the Atlantic Media Fellows participate in the Atlantic Media Academy, a comprehensive curriculum providing a 360-degree view of the modern media industry covering the editorial, operational, and economic sides of both print and digital journalism today. This Fellowship is a paid opportunity. We currently offer two sessions: January – December and July – June. All Fellowship opportunities will be located in either Washington, DC or New York City.
As part of their commitment to cultivating a diverse workforce, Fleishman-Hillard offers 6-12 month fellowships, with benefits, to emerging communications professionals from ethnically diverse backgrounds. Fellowships include a paid position in one of Fleishman-Hillard's US offices, professional development training and a mentor program. Fellows gain practical experience in the field of integrated communications from top industry counselors. Candidates must be pursuing or already hold an undergraduate or graduate degree (no more than one year removed) in public relations, communications, journalism or a related field.
The Fulbright – National Geographic Digital Storytelling Fellowship is a new component of the Fulbright U.S. Student Program that provides opportunities for U.S. citizens to participate in an academic year of overseas travel and digital storytelling in up to three countries on a globally significant social or environmental topic. In addition to receiving Fulbright benefits (for travel, stipend, health, etc.), Fellows will receive instruction in digital storytelling techniques and will be paired with one or more National Geographic editors. Applicants may submit proposals for grants to 1-3 foreign countries.
The Google News Lab Fellowship offers students interested in journalism and technology the opportunity to spend the summer working at relevant organizations across the world to gain valuable experience and make lifelong contacts and friends. Fellows receive a stipend and a travel budget during the 10-week program, which runs from June-August. Available in the U.S., U.K., South Korea, Germany, Australia, Denmark, Finland, Sweden, Norway and Ireland. Deadlines and eligibility requirements vary by country.
The nationally acclaimed Carnegie-Knight News21 program, created by the Carnegie Corporation of New York and the John S. and James L. Knight Foundation, is open to all journalism students in the United States. During the summer, fellows work full time out of a digital newsroom at the Arizona State University Cronkite School for 10 weeks, typically beginning in mid to late May. Fellows receive a $7,500 stipend plus travel expenses. The cost of housing is not covered, but the Cronkite School will make arrangements for university dormitory housing. Applications should come from the school's dean or director, not from individual students.
Fellows work for 10 weeks during the summer as reporters, researchers, and production assistants in mass media organizations nationwide. As part of their job, the student-scientists and their host-journalists strive to make science news easy for the public to understand. AAAS typically selects from 15-20 Mass Media Fellows each summer. Fellows are provided a weekly stipend of $450 as well as travel expenses to and from AAAS and their sites. Applicants must be enrolled as university students or have completed a degree in the natural, physical, health, engineering, computer, or social sciences or mathematics in order to apply.
FASPE is a set of innovative programs for journalism, law, medical, and seminary students designed to address contemporary ethical issues through a unique historical context. Through an all-expenses-paid two-week summer intensive course in New York, Germany, and Poland, 12-15 fellows will explore such topics as The Rule of Law vs. Lawlessness; The Role and Limits of Bioethics; The Goals of Morality in the Face of Evil; The Responsibility to Report; and Ethical Limitations on Profit-Seeking. All program costs, including international and European travel, lodging, and food, are covered.
A joint program of German Universities of Applied Sciences (UAS7) and DAAD, this program offers students a full academic semester of study abroad at one of the UAS7 universities in Germany followed by a one-semester professional internship experience in a company or research institute in Germany. Must be currently enrolled as sophomores or juniors in one of these fields – engineering, science, life sciences, business, management, economics, architecture, art, design, journalism, and social work. If selected, you will receive a full tuition waiver for both semesters and are also eligible for a DAAD Scholarship or a UAS7 Travel Scholarship.
© Victoria Johnson 2017, all rights reserved.