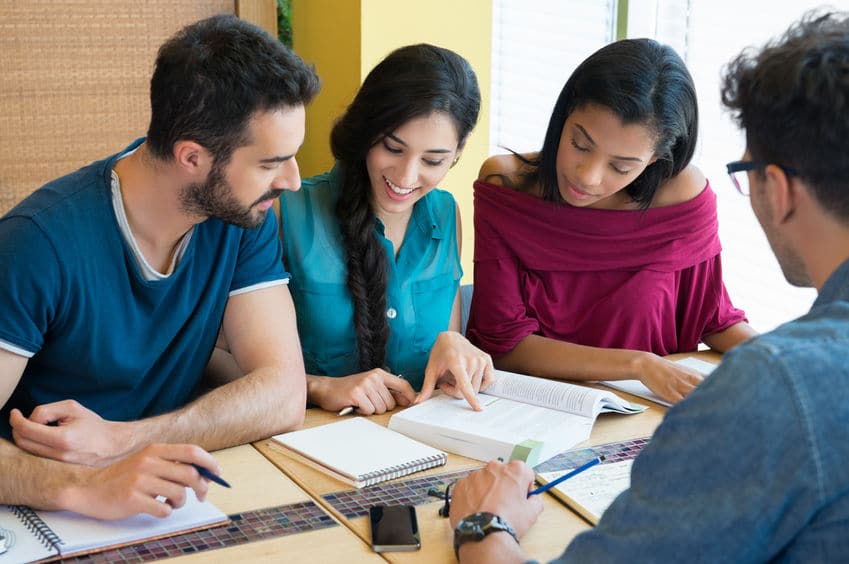 By Keara Cormier-Hill
Are you interested in pursuing further education, but unsure how more school will pave the path to reach your career goals? While at the undergraduate level you might dabble in many varied interests and fields, studying through a graduate program calls for a more focused view and prepares you with a skillset and perspective meant to operate in specific domains. That being said, there are several graduate programs in the world, and, depending on what you hope to do with your professional life, many of them might seem like good options to consider.  So, how can you narrow down the plethora of opportunities to a short list that will actually put you closer to where you want to be professionally? Here are five steps you can take to create a manageable list of program choices. 
1. Identify people with your dream job. 
Sometimes the easiest way to get started is to begin at the end. If you have mentors, supervisors, or heroes that you have yet to meet personally that are emblematic of the path you want to be on, study the steps that got them to where they are now. In particular, look at the degrees they have pursued. Do they have a Master's or Doctoral degree? Do multiple people across the field have similar educational backgrounds or are their experiences varied? Through this exercise you can get a better idea of the level of education you need to pursue, and you also can get an idea of the variety of educational experiences that exists within the field. You may have more discipline and degree options for your goals than you think which can broaden your program options and allow you to follow the funding. 
2. Research programs that offer funding.
If there are multiple ways to arrive at your career destination, you are certainly in a better position than most if you can get there with little to no burdensome loans. PhD programs are often fully funded and there are even fully funded programs at the Master's level (example: Full Tuition MPP and MPA Fellowships and Scholarships and Full Scholarships and Fully Funded Master's Programs in the U.S. and Abroad). In addition to utilizing ProFellow's fellowship database to learn about programs with full funding, you can use Google to discover more options. Conduct a search with keywords like "full funding" and "fully funded"and the degree or field that you are interested in pursuing. This can provide a list of programs all over the country or world that fit into your field of interest and also prioritize providing funding to their students. 
3. Consider reputation. 
Even in having a more clear understanding of the type of degree that would be most beneficial and what universities would provide the most comprehensive funding options, you may still have  several schools to look through. The next step is to consider the reputation. This goes beyond just the name recognition of the university. Every department and school within a university has their own leadership, faculty, and vision for their students. This means that, though the undergraduate and business school at university might produce successful students bolstered by a strong network, other schools within the same university might not have the same outcomes. Look into the reputation of the specific school and program you are interested in. Additionally, seek information on the strength of their career offices and employment statistics to get a sense of your post-graduate career prospects. Though looking at ranking list and graduate school discussion boards may give you some information, one of the best ways to get a better picture is to talk with current students and alumni. Don't know anyone who goes to the school? Reach out to the school; they would be happy to put you in contact with someone if it means attracting a potentially high quality candidate in the future.
4. Visit campus and meet faculty. 
If you are able to visit the campus and meet faculty, in-person visits can go a long way in admissions, particularly for PhD programs. The conversations you have while you are on-campus can give you program-specific information to provide in the personal statement of your application, connecting your present to your professional future. Furthermore, it will give you access to offices and departments where, not only do you want to learn more about them, they also are interested in learning more about you as a potential incoming student. 
5. Review application requirements. 
As you finalize your list, consider what the application requirements for your programs of interest are. Some schools may require standardized test scores (ex: GRE,GMAT, LSAT, TOEFL). Within this group, some of these schools may have high minimum scores which may require you to be more diligent about practice exams and test preparation. On the other hand, some programs will have no test requirement at all. Additionally, some PhD programs may only accept candidates who already have a Master's, while others have a program where you earn your Master's while ultimately working towards your PhD. These elements are important to research so that you are not investing valuable time into unnecessary applications or application components. 
Finally, If you lack certain prerequisites like research experience, language fluency or relevant work experience, you might consider pursuing a professional or research fellowship first before your graduate school pursuits (ex: 28 Fellowships for Undergraduate Research or 19 Fellowships for a Self-Designed Project Abroad)
Graduate school is a big decision and can be the launch that you need to take your career to the next level and ultimately place you in the arena where you can reach your professional goals. By carefully researching the pathways available, you are sure to be on your way to your next best step.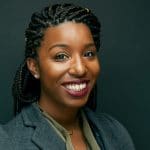 Keara Cormier-Hill is an alumna of the Harvard University Graduate School of Education (HGSE), there having completed her Master's of Education and Certificate of Advanced Studies, along with the Child Protection Certificate from the Harvard François-Xavier Bagnoud (FXB) Center for Health and Human Rights. Prior to HGSE, Keara collaborated with youth-centered international organizations in the Dominican Republic for two years as a Princeton in Latin America Fellow.
© Victoria Johnson 2019, all rights reserved.