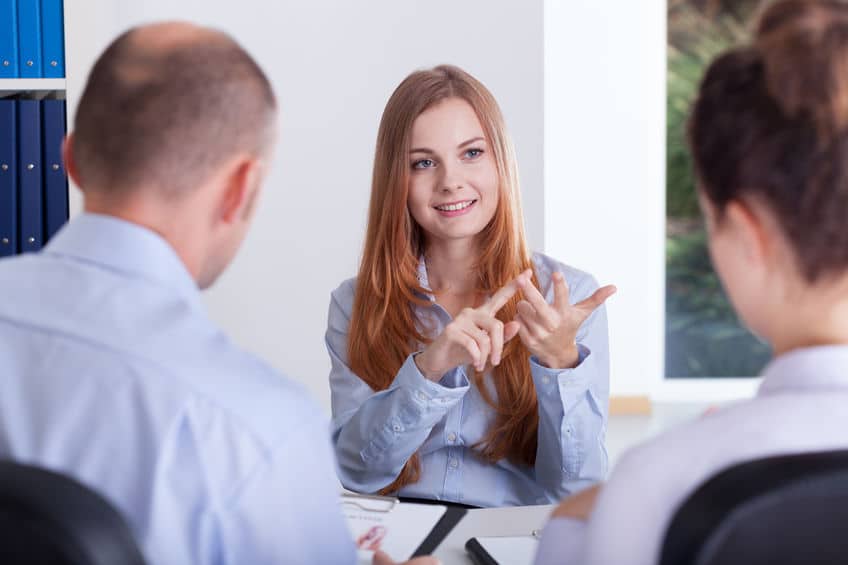 By Olivia Davis
Many fellowship programs give you the option of applying through your university. This gives you the benefit of receiving helpful feedback and guidance along the way, but it often requires that you do an on-campus interview with a committee. This is your opportunity to show the committee, who together write a final letter of recommendation, why you are a great fit for the fellowship program.
After I interviewed on campus for my Fulbright ETA in Greece, I left feeling like a total failure! The committee asked me a bunch of questions that I struggled to answer, and I was tempted to throw in the towel on my application. However, when I received the Fulbright, I was able to look back on my interview with clearer eyes to see what worked and what I could have done better. Here are six tips for preparing for your on-campus fellowship interview.
1. Have an introduction prepared
Even though your fellowship committee will be familiar with your application and might already know you personally, they will probably ask you to give a short 1-2 minute introduction about yourself. It's hard to do this well off the top of your head, so think about the main points you want to cover beforehand.
Here's the trick: don't make this introduction about you. Instead, make it about how, as a fellowship recipient, you will further the mission of the fellowship program. Tailor your short biography and future plans to the ideals of the program. For example, If you're applying for a Fulbright English Teaching Assistant position, include something about yourself that highlights your teaching successes and passion for intercultural exchange – the two main purposes of the program. 
2. Dress Well 
When you're dressed well, it demonstrates respect to the committee for their time as well as to yourself for the amount of time you've invested in the application. Dressing well can also help you feel like you've covered all of the bases – you've done all that you can to be prepared. I was very, very nervous before my interview, and wearing an outfit that I loved and was comfortable in gave me confidence. You don't need a full suit and tie or high heels, but make sure that you look neat and professional. 
3. Know your application inside and out
Your committee has reviewed your application extensively. By the time you come in, they're prepared to dig into specifics. They want to know the person behind the application, and the questions they ask you are going to expand on what you've already written. It's a good idea to go through your application one sentence at a time and think about what questions might emerge.
Also, be able to connect your application to current events in your country's region. While a working knowledge of current events might not make it into your essays, it will be useful to talk about them with some fluency in your interview to demonstrate a real interest in your host country. For example, I talked about my interest in visual arts (drawing) in my application. When my committee brought up the Greek government-debt crisis, I mentioned what several Greek artists were doing to help the Greek people and how I could potentially follow in their footsteps. 
4. Expect to be challenged
The interview is meant to challenge you to see how you respond to pushback as well as to point out weak spots in your application. If you give an answer to an interview question that's unconvincing, they will let you know – and probably won't mince words. Go in expecting this so that you aren't taken off guard.
Remember that they are doing you a favor by exposing your blind spots. Even if it hurts to think about writing yet another draft, be careful to be professional and gracious in your responses. In the end, they're helping you create a stronger application.
5. Have questions ready
Be sure to have a few questions ready for your committee. This shows your investment in the grant and your willingness to receive their help. A question like What's the weakest part of my application? opens up the door for the committee to be helpful while also showing your desire for honest feedback. 
6. Thank the committee
At the end of your interview – regardless of how you think it went! – conclude by thanking the committee for its time and shaking each person's hand. This ends it on a positive note and conveys your gratitude for the time that they spent reviewing your application, giving you suggestions, and meeting with you. In the end, they are on your side and want you to represent your university abroad!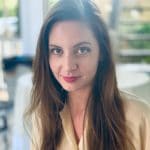 Olivia Davis is a writer based in Mississippi. She was a 2017-2018 Fulbright ETA in Athens, Greece and has a BA in English from the University of Mississippi. She runs Looking Upward, a Christian writing ministry. When she's not writing, she is probably playing the piano, drawing, or cooking Greek food.
© Victoria Johnson 2020, all rights reserved