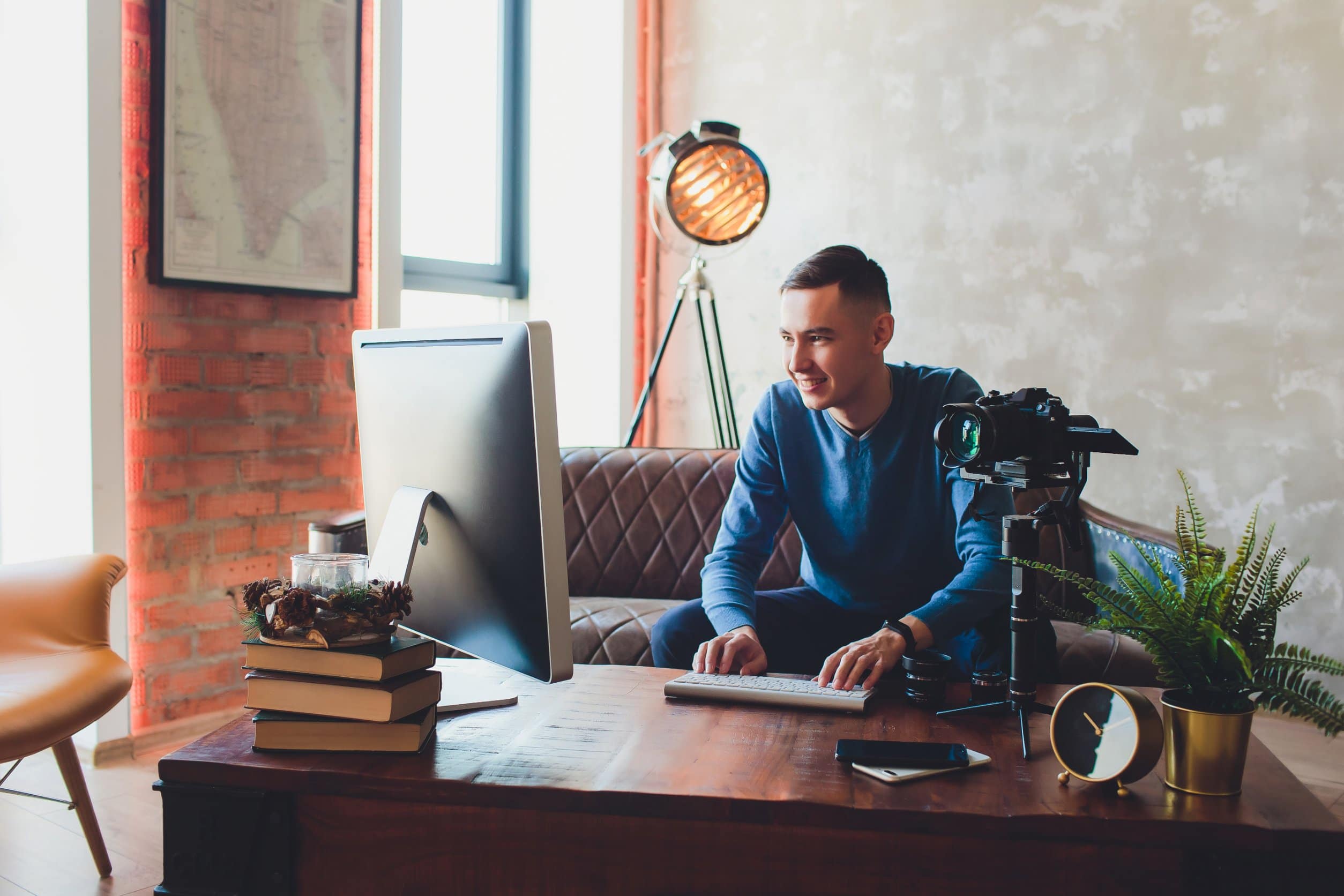 By Luisa Banchoff
There's no better time to break into film and television. Thanks in large part to the expansion of streaming platforms, the screen industry is thriving in creative enclaves throughout the U.S. and overseas, resulting in an abundance of professional opportunities for aspiring filmmakers and screenwriters. While there is no prescribed path into the industry, many people begin by applying to film school and pursuing a master's degree. Finding the right MFA or MA program can feel perilous, but it doesn't have to. 
In fact, the process of researching and applying to screenwriting programs helped me gain valuable insights into my creative interests and strengths. Ultimately, it led me to studying at the London Film School.  Here are my top tips, from my personal experience, for identifying and applying to the right film school for you. 
Applying to Film School: Finding the Right Program
The first step of any good application is to ensure that you're applying to an institution and program that aligns with your interests and ambitions. When you apply to film school, putting in the work of investigating many different programs is an essential first step. Though it may feel overwhelming at the start, it's important to be thorough in your research. Beyond perusing the rankings, here are some tips to help narrow down your search.  
Find a Curriculum that Suits You 
In high school, you apply to colleges and universities that suit your academic interests and strengths. Applying to film school is no different. That's why it's a good idea to begin your search with the essentials: what and how you'll be learning in a particular program. Some institutions focus solely on live-action narrative films, some are more versatile and include courses on documentary filmmaking, animation, television, radio, videogames, commercials, and online content. At the same time, some schools are more hands-on than others in their teaching methods. Most schools will discuss these details on their websites, so make sure you read the course specifications in detail. 
When selecting a program that was the best fit for me, I had the choice between programs with a broader focus on writing for film, television, radio, and the stage, or a program with a narrower focus on film and television. I ended up choosing the latter because I knew my interests and strengths lay in writing for the screen. At the same time, I was more interested in practical, workshop-style focused classes than an academic course focused on the craft of storytelling. By finding programs that used this kind of language, I was able to narrow down the list of schools I was applying to. 
Consider Your Peers
As with all institutions of higher education, the film school experience is about so much more than just the curriculum. The screen industries hinge on collaboration – after all, what's a director supposed to do without a script, or an editor without footage? While film school is very much about honing your own craft, one of the best ways to improve your voice and style is getting feedback from other talented and aspiring creatives. Friendships formed during your program can also help you get your work out there in the months and years after you graduate.
For all these reasons, it's a good idea to reflect on what kinds of people you'd like to connect with during your studies. If you're a writer eager to connect with someone who might want to produce your work, look into institutions that offer courses in producing as well as screenwriting. If you're a director who wants to practice working with actors, consider schools that run programs for actors-in-training. If you want to meet people from around the world, then look at schools with an international reputation. 
Finally, pick a school that's the right size for you. Large schools that offer a range of programs carry the advantage of exposing you to people with different specialties, but smaller schools often benefit from a more tailored experience and a lower student-to-faculty ratio. Reflect on the type of environment you thrive in and see if there's a school that matches it.
Location, Location, Location
Film and television are truly global industries, which means that film schools are everywhere. English speakers in particular are spoiled for choice, with top-notch schools in the U.S. and the U.K. With plenty of places to choose from, it's worth reflecting on where you want to study, not only because you'll be living there for a year or more, but also because there may be opportunities in the local film industry during your studies and after you graduate. 
Location is also an important factor in cost of living. While Los Angeles and London are at the center of the U.S. and U.K. film industries respectively, they are also expensive cities to study and work in. If paying your tuition is already a daunting prospect, you may want to look at schools in places that are more friendly to a student budget.
Consider the Time Commitment
As when making any career choice, time is an important factor. Thinking seriously about how much time you are willing to commit to your graduate education – whether it be just one year or three – can help you identify the right program. In the U.S., most MFA film programs range from two to three academic years. In contrast, MA programs in the U.K. can be as short as one year. At my film school, master's degrees in screenwriting and film business are one year, compared to the three-year program in filmmaking. Some schools also offer part-time study, which may be an appealing option if you're juggling work and family commitments alongside study. 
Don't Discount the Price Tag
For most of us, graduate school is a significant financial commitment. Film schools are among the most expensive graduate schools out there, so it's likely that finances will play a role in your decision-making. While MFA programs at many top film schools in the U.S. carry a high price tag (annual tuition fees for 2022/23 were $34,800 at NYU and $63,575 at AFI), there are reputable alternatives that won't break your bank, including the University of Texas at Austin and the University of North Carolina School of Arts. Many U.S. schools also offer scholarships that cover some or all of your tuition. It's best to research cost and scholarship information early on, as some schools have a separate application window for scholarships. 
Additionally, ProFellow Founder Dr. Vicki Johnson recommends that you never go into debt to achieve a graduate degree. The ProFellow Database lists many fully-funded Film MFA programs that will allow you to complete your degree debt-free. Be sure to start your research early so you can create a strong application with the goal of fully funding your program. 
Remember the Application Requirements
Make sure you know the specific requirements of each school's application. As with the undergraduate admissions process, most film programs will want you to submit the standard application materials: educational history, CV, personal statement, references and/or letters of recommendation. Because you're applying to a creative master's, you'll also be asked to submit a sample of your creative work. If your degree is in filmmaking/directing/cinematography, this will most likely be a showreel or short film. If you're applying for screenwriting, it will be a writing sample.
The specifics of the writing sample vary from program to program. I submitted a different writing sample to each of the five screenwriting programs I applied to: some schools wanted a short film script, some wanted the first ten pages of a feature film or TV pilot, and some wanted a combination of both, plus some one-page pitch documents. Therefore, it's important to have a look at what the school is asking you to submit for before you start your application. That way you have a sense of which pieces from your portfolio you can use, and what you might still need to work on in order to complete your application.  
Ask Around
The above tips will hopefully allow you to get as much information as you can about a program before you begin working on the application. In addition to reading through web pages and watching informational videos, it can be invaluable to talk to current and former students before and during the application process. Even just a brief conversation can help you get a sense of the character of a school while also giving you a space to pose any lingering questions you may have. In my own experience, these conversations helped me decide where to apply – and where to eventually enroll. Setting them up can be as easy as sending an email to the course director and asking them to connect you with current students and recent alums.
Applying to Film School: Building a Competitive Application 
You've narrowed down your list of schools, marked the submission deadlines in your calendar, and taken inventory of the materials you'll need to submit. Now begins perhaps the most intimidating parts of the process: applying and interviewing. Luckily, you've been here at least once before, and probably more than once. That's because applying to film school is not unlike applying to your undergraduate degree or for a job. Here are some tips to help guide you through this phase.
Crafting your Creative Sample
There is no one way to curate the perfect creative sample, but as a rule of thumb, it's good to submit the pieces you are most confident about. Consider what you want to convey about your creative approach – what kinds of stories do you like to tell, and why? 
If you are asked to submit multiple pieces, think about showcasing your range as an artist; pick pieces that explore different themes and/or genres to show that you aren't tied to one particular place or topic in your storytelling. Conversely, if multiple pieces center around a particular theme, don't shy away from it; use your personal statement and interview to discuss why this theme is important to you. Remember, the application committee will be looking not only for originality, voice, and technical skill in your work, but also for authenticity behind your creative choices. 
Nailing Your Interview 
Most application processes will involve an interview. As with academic programs, fellowships, and jobs, film school interviews are an opportunity for the admissions team to get to know you better, and vice versa. Expect to get some standard interview questions, such as: What led you to apply to this program? Where do you see yourself in five years? What are your greatest strengths and weaknesses? 
You're also likely to get some questions specific to the program and your writing sample. These include:
Why do you want to write for the screen industries? 

What are your favorite films and/or filmmakers, and why? 

Describe a scene from a film you consider to be an example of good filmmaking/screenwriting. 

In addition to what you submitted in your creative sample, what have you been working on in the past year? 
Your interviewer may choose to discuss your creative sample with you. This is an opportunity for you to get feedback on your work, which is exciting – it means that the interviewer has taken the time to read your work carefully. At the same time, your interviewer will be seeing how you respond to their feedback, so it's important to keep an open mind and engage with their comments. 
Finally, what's an interview without a chance to ask some of your own questions at the end? Take this opportunity to learn more about the school, program specifics, career paths for graduates, and anything you're still curious about. 
If all goes well, you'll be receiving an admissions offer after the interview stage. If you're lucky enough to receive multiple offers, you have yet another decision to make and can hopefully negotiate for additional funding. When in doubt, reflect on what matters most to you in choosing a school and talk to as many people as you can who have gone through this process before. With any luck, you'll be on your way to making your stories come to life on screen.
Originally from Arlington, Virginia, Luisa is based in London, where she studies Screenwriting at the London F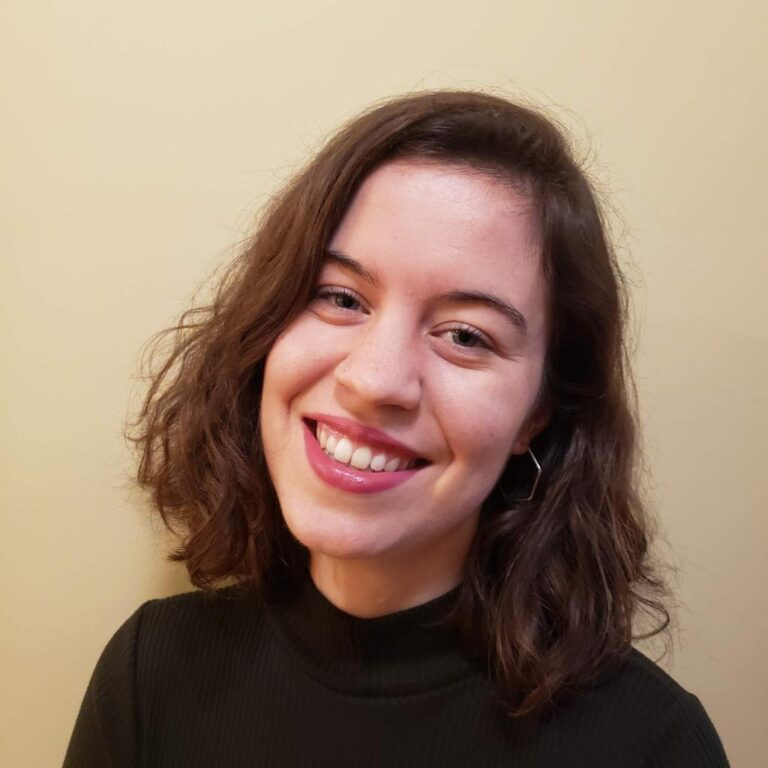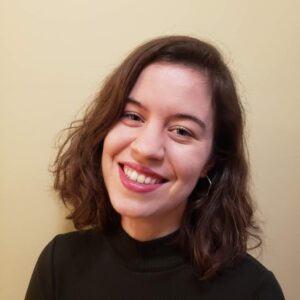 ilm School. After graduating Summa Cum Laude from Princeton University with a BA in Religion in 2017, she received a Princeton in Africa Fellowship to teach History at a secondary school in Gaborone, Botswana. Upon returning to the U.S., Luisa worked as a research and report writer for the World Faiths Development Dialogue, a not-for-profit organization at the intersection of religion and development. In 2020, she received a Rotary Global Grant Scholarship to study at the London School of Economics, where she earned her Master's in Social Anthropology. Outside of her studies, she works as a research assistant and a volunteer coordinator for a local charitable organization. 
Seeking more funding to pursue filmmaking? Check out our list of 18 Fellowships for Emerging and Established Filmmakers.
© ProFellow, LLC 2022, all rights reserved.