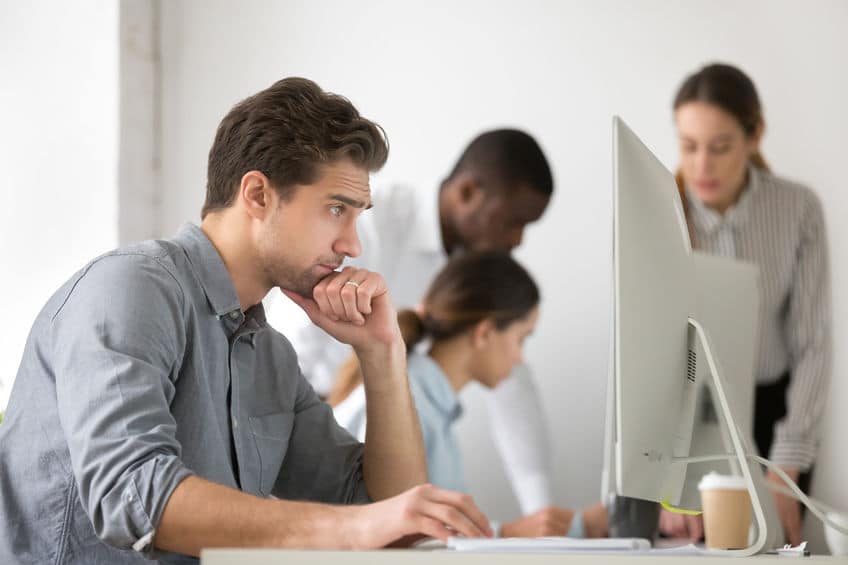 By guest author Sara K. McBride
ProFellow lists hundreds of fellowship opportunities in its database, for people across a wide range of experience and education levels. This is a one-of-kind resource for people seeking funding for their professional and academic goals. But, what happens when all these great choices are simply too many? What if all those choices overwhelms you, stopping you from applying for anything at all?
This feeling is often known as "paralysis by analysis": when we get so overwhelmed with all the opportunities that we end up doing…nothing. And doing nothing is not the way great careers are made. So how do you adequately sift through these hundreds of options to find the right fellowship options for you?
I've outlined a way that I broke through my own barriers when faced with too many postdoctoral and professional fellowship options. This isn't the only way to break through a paralysis moment but it could give you some helpful hints on what to do next. Like all advice, take what works for you and leave what doesn't!
Be open-minded in your search.
Even though you might be feeling overwhelmed, I highly recommend just sinking into that feeling. Embrace it…at first!
Then, just get started. When doing your database search, keep your search filters as broad as possible, and then just skim the fellowship descriptions (they are brief for this very purpose!). Bookmark all the fellowships that look interesting to you. You can do this just by clicking the little heart icon on the listing. When I say bookmark anything that looks interesting, I mean all of them. Whether you qualified or not, it doesn't matter.
Now, normally I'd suggest using the handy filters that the ProFellow database provides on the left-hand side, but for this exercise, don't do that yet! Not until you are confident you are ready to eliminate some options. (The only exception to this rule is the Citizenship filter: it's helpful to add in your citizenship to eliminate fellowships from your list that you're not eligible for due to your citizenship).
The goal of this exercise is to keep an open mind and just save options that feel compelling to you for some reason.
Analyze your list.
Now that you've got a "data set" of interesting fellowship options, ask yourself: why are these fellowships interesting to you? Be honest:
Is it interesting because it is a "named" or prestigious fellowship that will look great on my resume?

Is it a fellowship that will teach me a new skill or language that will help me get to the next level in my career?

Is it a professional experience that will offer work that excites me and a new professional network in my desired industry?

Is it a travel opportunity that will add adventure to my work?
You can put your fellowship selections in a spreadsheet and use a color coding system to highlight the dominant themes coming out in your interests. Your "true" motivators will naturally bubble to the top in this exercise.
Start eliminating fellowships you're not eligible for, but keep your dream fellowships.
When identifying fellowships you can apply to now, there will always be some that seem too ambitious at the moment given your level of work experience or academic credentials. But don't eliminate your dream fellowships, no matter how out of reach they might seem. I have a personal list of "dream" fellowships including TED Fellows, the Bellagio Residency in Italy, the Fulbright U.S. Scholar Program, and the Hilton Prize Coalition Fellows, among others. These make up my "aspirational" list: the fellowships I will apply to when I feel that I finally have a compelling project or story to tell, or have enough relevant work experience.
These dream fellowships take a lot of effort to get right. To start the application process, I have to be comfortable that I'll have enough time and energy to put in a stellar application. Applications for highly competitive fellowships like these take considerable time; usually several months of focus, editing and informational interviews with alumni. ProFellow offers tons of fellowship application tips, including a handy step-by-step guide on how to approach a competitive application. Until you are ready to put in that kind of effort and investment, use the aspirational fellowships as goals that inspire you to push forward in your career.
Eliminate fellowships you are overqualified for.
There are many fellowships that would be a great fit for wherever you are in your career right now – whether you are a graduating senior or a more experienced professional learning about fellowships for the first time. However, if you're more experienced, it's likely you are overqualified for a few you have identified.
Look at your career progression and eliminate fellowships that you have too much work experience or academic credentials for. For example, I've finished my PhD dissertation, so I would not be the right candidate for the Study Scholarship in Germany geared toward recent undergraduates (as awesome as this opportunity sounds!). Likewise, if you have more than 15 years of work experience, I would suggest eliminating fellowships recruiting recent graduates or early-career professionals.
Eliminate the "deal breakers".
What won't you do for a fellowship? Is it moving to a place you consider too exotic or far from family? Is the stipend too low for your personal needs? Does it have a post-fellowship requirement that doesn't jive with your plans? These are called "deal breakers."
Your deal breakers are just as important as your desires. You have to know what exactly you are willing to sacrifice for a fellowship and what you're not. Eliminate those fellowships that you just can't do.
Highlight the "just right" fellowships.
Once you have put aside your aspirational fellowships and eliminated the fellowships you are overqualified for and your deal breakers, you should have a good group of the fellowships that are "just right": they meet your skills, interests, and capabilities. Hopefully you have several still on your list!
Now you can rank your "just right" fellowships based on ones that are the best fit for your goals and motivations. I was in the right position in my career to do a general research or post-doctoral fellowship, or even a professional fellowship that values my academic background. My current post-doc, the USGS Mendenhall Research Fellowship, is extremely competitive, but it was the perfect fit for both my academic level and my discipline, so it was the right opportunity for me to apply to.
Also, take careful note of the deadlines so you don't miss these, and get started applying. Re-examine your fellowship list every six months or so, to see if you are ready to apply for the aspirational fellowships or if you need to refresh your search because you have new goals to pursue.
All of this is to say: do not let the fear of making the "right" choice stop you from getting started. The only wrong decision is letting paralysis by analysis stop you from taking up an amazing opportunity.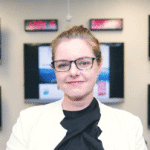 Dr. Sara K. McBride is a Mendenhall Fellow at the U.S.G.S in Menlo Park. Sara has 20 years of experience as a professional communicator and disaster responder, having recently shifted careers into social science research. She has a Bachelor's Degree in Arts in Law and Justice from Central Washington University, a Master's in Public Administration from the University of Hawai'i at Manoa, and her Ph.D. from Massey University in English and Media Studies. Sara McBride is an employee of the U.S. Geological Survey but the above views do not represent the USGS's position and is not an official statement from the organization. This post was not sponsored.