By Luisa Banchoff
If you've ever applied to an academic program before, you're probably familiar with the long checklist of items comprising the application: CV, personal statement, references, and a number of technical forms to fill out. Those of us applying to graduate programs in the arts will also be familiar with an additional requirement: the creative writing sample. 
When I was applying for master's programs in screenwriting in early 2021, the "sample of creative work" was by far the most intimidating box on my checklist. I was not alone in my apprehension, as I'd soon discover when discussing the application experience with my peers at the London Film School which I ended up attending. Many of us felt that our talent as writers would be judged solely by only a few pieces of our work and that our entire application was riding on that judgment.
While it's true that writing samples are a significant part of applications to writing programs, putting one together doesn't have to be an overwhelming experience. Whether you're hoping to pursue a degree in prose fiction, poetry, journalism, screenwriting, playwriting, or another medium, here are some tips to help you curate your creative writing sample.   
8 Tips for Crafting a Winning Creative Writing Sample for Graduate Programs
Read the specifications carefully
Before you start perusing your body of work for pieces to submit, it's important to know what exactly you are being asked for in a writing sample. This may vary from program to program; when I was applying to UK-based screenwriting programs, each of my writing samples was slightly different, with some schools asking for a single short film script, others asking for excerpts from a longer script, and many asking for brief pitches for additional film/TV ideas.
You'll want to make sure your sample is tailored to meet the requirements of each of the programs you're applying to – which means you'll likely have several versions of your sample, each fine-tuned for the admissions committee that will read it. Make sure you know the type of pieces each application is looking for and the preferred page and/or word count for each piece. Refer back to these specifications before you submit to ensure everything is in order. 
Choose which pieces to submit
Now that you've taken stock of the writing sample requirements, it's time to do the same for your own writing. The good news is that most writing samples will not ask you to submit more than several full-length pieces, so this is an opportunity for you to showcase the very best of your work. The following tips are some factors to consider when choosing which pieces to include:
Embrace your strengths as a writer
As a rule of thumb, it's a good idea to submit the pieces you feel most confident about, the ones that immediately come to mind when you think of your best work. For many, their strongest pieces are the ones that reflect their interests as a writer. Love writing gritty, social realist dramas? Romantic comedies? Sci-thrillers? Whatever your passion, submit the pieces that reflect it the most clearly. At the same time, it's a good idea to identify pieces that stand out for their originality and strong personal voice. Ask yourself: which idea feels like it is uniquely yours? Which piece could only you have written? Which piece would you like the admissions committee to remember you by?
You should also consider which pieces exemplify your technical skills as a writer. These are typically the most polished pieces, the ones that have gone through multiple drafts and that you've already received feedback on. If you're thinking of submitting a fairly new piece, consider having a few trusted readers look over it. If you're struggling to identify the piece that best exemplifies your writing skills, it's always helpful to ask your proofreader(s) which one they'd go with!
Exhibit your creative range
The strongest writing samples showcase a writer's strengths and passions as well as their creative range. Admissions committees like to see that you have explored multiple subjects, genres, and themes in your storytelling, especially if you're planning on entering a creative industry in which you will be commissioned to write on topics not of your own choosing. You will most likely be asked to submit more than one piece for your sample, or one complete piece and several outlines/summaries, so why not use the space to flex as many creative muscles as you can?
If your strongest pieces center around the same type of character and/or topic, don't feel that you have to switch them out simply for the sake of variety. If you do choose to go this route, however, you may get asked about it in your interview, so make sure you have a good explanation for why you have chosen to explore similar ideas in multiple pieces.
Carefully consider the program and institution
It's worth considering the specific character of the program you're applying to when choosing your pieces. It goes without saying that you should submit pieces in the medium of the program you're applying to – poems for poetry degrees, articles for journalism, scripts for screenwriting and playwriting, etc. (On occasion, you may come across exceptions to this rule; one screenwriting program I applied to accepted prose short stories if the applicant was unable to submit the required script pages; this kind of exception will be stated explicitly in the application requirements.) But you should also think about the program itself: what style/genre are they most known for, and how does your writing fit in with that? 
I applied to several screenwriting programs, some with a reputation for drama writing, others more for comedy. The film school I ended up attending had students writing across all sorts of genres, though it was focused on live-action (rather than animation) and narrative (rather than experimental) storytelling. Had I submitted scripts written solely for animation, the admissions committee would probably have wondered if I was the right fit for their institution.
 In a similar way, you should ensure the pieces you submit in your writing sample are within the boundaries of the genre(s) your program specializes in. Of course, this too is a balancing act: you shouldn't pass over your best work to submit pieces you think the admissions committee will like more. When in doubt, go with your gut – just make sure that you've got a fairly good idea of the program you're sending your work off to. 
Choose pieces you enjoy talking about
If you are lucky enough to advance to the interview stage of an application, you may be asked to discuss one or more pieces from your writing sample, so make sure you submit pieces you're happy – and excited! – to talk about. You may get asked why you chose to include a specific piece in your sample, what inspired you to write it, and how it showcases your strengths and interests. If you haven't done so already, it's a good idea to reflect on these questions and practice your answers as part of your interview prep. 
Go back to your personal statement
If you're still struggling to decide which pieces to include, it can be helpful to take a moment to reflect on who you are as a writer. Why is storytelling so important to you? What makes your personal voice unique among your peers? What do you hope readers will gain from your work?
You've probably already reflected on some of these questions in your personal statement. Read it over again – it can be a great reminder of all the things that fuel your creativity. With this in mind, go back over the pieces you're considering for your creative sample, and ask yourself which most strongly reflect your creative values and aspirations. Remember, graduate programs are looking for writers who exhibit not only originality and technical skill in their work, but also authenticity in their creative choices.   
Put on the finishing touches
So you've chosen your line-up of pieces and are fantasizing about hitting the submit button? Here are some final steps to make sure your pieces are ready for the admissions committee.
Proofread, proofread, proofread
When it comes to spelling and grammar, you want to be just as thorough with your creative pieces as you would for a personal statement or CV. Even small mistakes can throw off a reader, so make sure you've gone over your work with a fine-toothed comb before sending it off.
It always helps to get an extra pair of eyes (or two, or three) to look over your work, as other readers will pick up on things you've overlooked. Reach out to a few trusted friends and/or family members and be specific about the type of feedback you'd like from them – whether it's a simple spelling and grammar check or feedback on the content of your writing sample as a whole. If you're not used to sharing your work with others, this could be a great time to give it a go – especially since you'll be doing it on a daily basis as part of your graduate study! 
Don't forget the formatting
It's important to be mindful of the big picture when piecing together your writing portfolio, but don't lose sight of the details! Some applications might give formatting specifications for your writing sample – document type, margins, font size, etc. Others will use a submission portal with fields for you to type up and/or past your writing into directly. Whatever the case, it's always a good idea to carefully read through the application requirements several times while you're putting together your sample – and definitely before submitting! If specifications are omitted, it's best to keep things simple on the page: default margins, 11 or 12-size font, and standard font.
While putting together your writing sample may seem like just another box to tick off for your graduate application, with any luck, you'll get to the point where it feels like a creative exercise in itself, shedding new light on who you are as a writer. There's no right way to go about curating your sample, and some of the tips outlined above may be more useful to you than others. It's ultimately up to you to decide how you want to present your work. When in doubt, try taking a step back and reflecting on what you want to convey about yourself as a writer: what kinds of stories do you like to tell, and why? You've no doubt been asked this question many times before; after all, making the decision to apply to a graduate program in writing often involves a lengthy discernment process – and answering a fair share of questions from curious friends and family members along the way! The writing sample is both a testament to that journey and a stepping stone to the next stage of it, and it's also a pretty impressive piece of writing in its own right.
Originally from Arlington, Virginia, Luisa is based in London, where she studies Screenwriting at the London F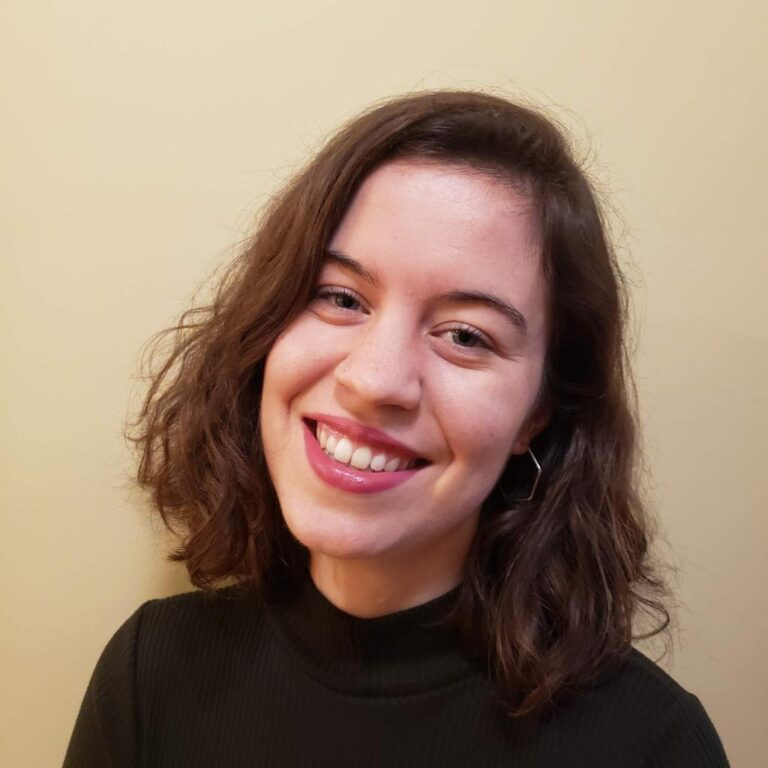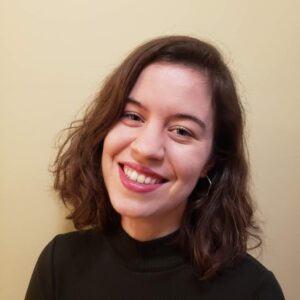 ilm School. After graduating Summa Cum Laude from Princeton University with a BA in Religion in 2017, she received a Princeton in Africa Fellowship to teach History at a secondary school in Gaborone, Botswana. Upon returning to the U.S., Luisa worked as a research and report writer for the World Faiths Development Dialogue, a not-for-profit organization at the intersection of religion and development. In 2020, she received a Rotary Global Grant Scholarship to study at the London School of Economics, where she earned her Master's in Social Anthropology. Outside of her studies, she works as a research assistant and a volunteer coordinator for a local charitable organization. 
Seeking creative opportunities? Check out our list of 44 Fellowships for Creative Writers in Any Stage.
© ProFellow, LLC 2022, all rights reserved.