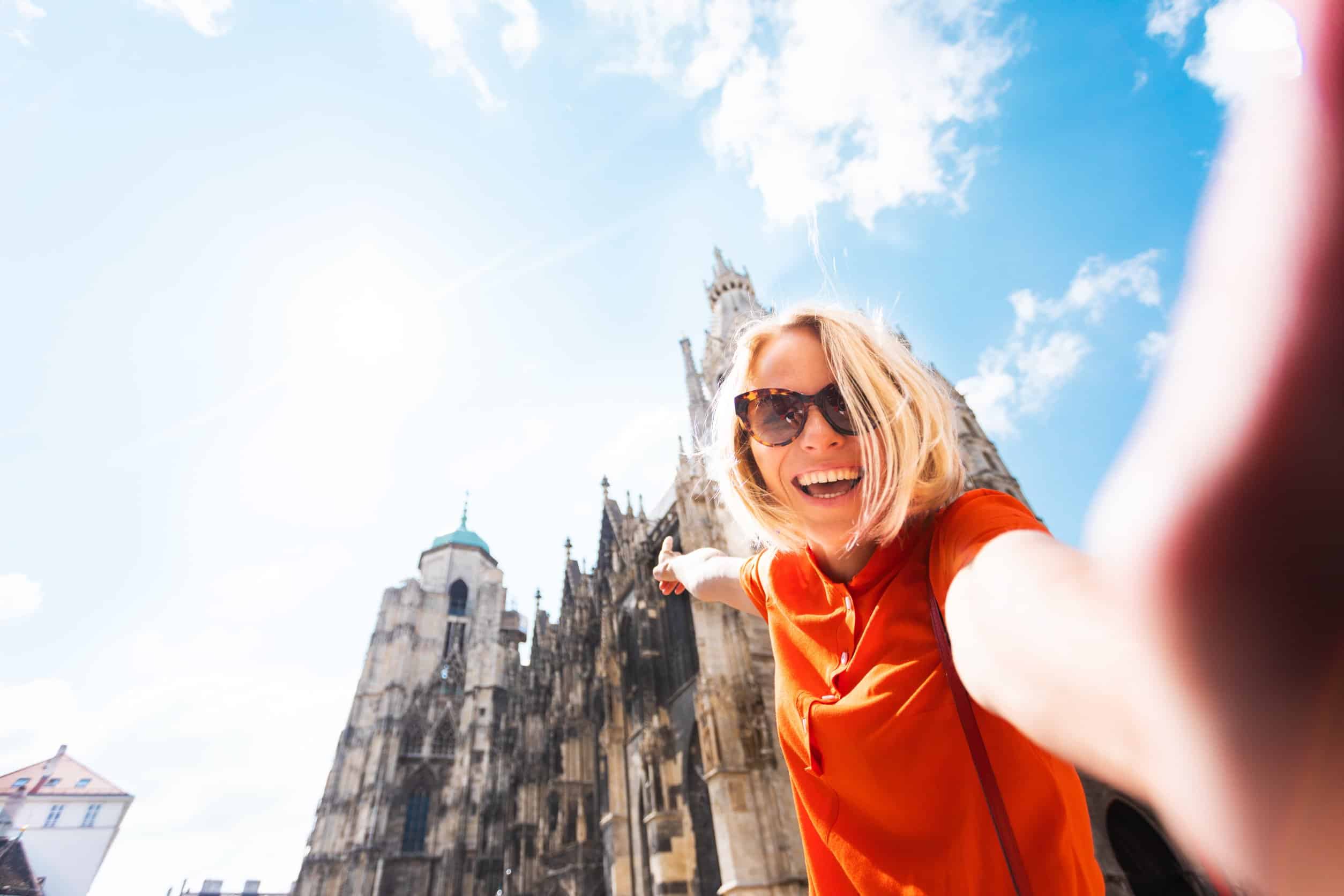 By Andrew Anžur Clement, PhD
By the time I turned twenty-seven, I had moved to Europe and earned two Master's degrees and two PhD's in the social sciences. I was paid to do them, and I completed all four programs with no student debt and money in the bank. How did I possibly accomplish this? In this article, I'll discuss my experience completing four graduate programs in Europe in under six years while realizing my dream of living in countries across the continent. I'll also provide some tips on how you can forge a similar path by following the funding. 
My Journey to Advanced Studies at Graduate Programs in Europe
Back in 2011, I was a college kid who studied abroad in Budapest, Hungary, and decided that I didn't want to go back to the United States. The following semester, I completed my undergraduate degree at the University of Southern California and, having made up my mind to move to Europe, decided to figure out a way to pursue higher education there. 
One little-known tip that made this process easier was investigating getting EU citizenship through ancestry. Because of my family roots, I was able to claim Slovenian nationality. This was one of the smartest decisions I made because it simplified the entire process of moving to and around Europe over the coming years. 
Of course, the process of getting citizenship is complicated and varies from country to country, so this advice won't apply to everyone. If you don't have European ancestry, don't worry! The second little-known tip is that there are actually lots of opportunities to get paid to study in Europe, even for non-citizens. I took advantage of these opportunities to pursue multiple degrees. Here are some tips for how you can do the same. 
4 Tips for Pursuing Fully-Funded Graduate Programs in Europe
1. Investigate the higher education programs of the European Union
Beyond the lifestyle, there's another great reason to make the move to Europe for your graduate studies: it's generally cheaper than studying domestically, and can even be lucrative. Unlike in the US where grad school often means taking on lots of student debt, European programs are comparatively inexpensive, and the EU offers great opportunities that will pay you to study. Erasmus Mundus and Erasmus+ programs are open to candidates from all nationalities. These are double-degree programs, meaning that you complete one year of study at each host university, write one thesis and get two degrees. The courses are mostly taught in English, and a fully-funded scholarship is available.
I applied to an Erasmus Mundus Double Master's Program in Global Studies and was accepted to the University of Wrocław in Poland as well as the University of Vienna in Austria; however, I was not offered the fully-funded scholarship. This would pay off in the long run, as you can only be awarded an Erasmus graduate scholarship once across both the master's and doctoral levels, and I would eventually successfully apply for this grant to fund my doctoral studies. So how did I still manage to fully fund my degrees in International Relations from Wrocław and in Global Studies from Vienna? Read on in my next tip.
2. Investigate funding opportunities from international charity organizations
As I wasn't awarded the Erasmus Mundus scholarship for my Master's, I looked around for other funding sources. After some research and applications, I was awarded a one-year Ambassadorial Scholarship from Rotary International, which provides funding to Americans to study abroad for their higher degrees. This grant covered my program in Poland, and I was also able to use the remainder of my scholarship to finish my graduate program in Vienna the following year. 
Funding organizations like Rotary International want to know that you're willing to give back to and be engaged with the organization. As a part of my grant, I was required to make a number of presentations to Rotary clubs in my host district, which at the time in 2012 was all of Poland, Ukraine, and Belarus. While it was at times difficult to keep up with my in-person classes and coursework as I traveled around  Ukraine giving presentations to Rotary clubs and participated in a Rotary service project in Yalta, these experiences gave me the opportunity to connect with new people across multiple countries. Now, it's always an instant connection whenever I meet Rotarians around Europe.
Rotary has since adapted the Ambassadorial Scholarship Program, and it's now known as the Rotary Global Grant Scholarship. If you can speak a language other than English, you'll be considered a far more attractive candidate, provided you're applying to study in a region where that language is spoken. 
ProFellow Tip: Learn everything you need to know about how to win a Rotary Global Grant Scholarship from program alumna Luisa Banchoff. 
3. Find a supervisor as quickly as possible – even before you go
The EU's higher education programs stress the concepts of "mobility" and cultural exchange. As I explained above, programs offer the opportunity to earn two degrees from one program, but you'll have to move to a different host institution and country every year — or more frequently — to do that. This means that a totally different organizational culture, education and grading system, and departmental structure come with every move. Having a supervisor or mentor from the outset is key in getting up to speed.
There are a couple of other ways in which finding a supervisor as early as possible is a huge benefit:
Having an established supervisor greatly increases your chances of being selected for an EU fellowship.
When I applied for the Erasmus Mundus joint doctorate in Globalization, Europeanization, and Multilateralism (now known as GEM-Diamond), I contacted a professor at the ULB in Brussels beforehand. She agreed to supervise my dissertation if I was selected, and we worked on the research proposal for the application together. While not all of my colleagues had supervisors at this stage, I am convinced that this was a key factor in my getting selected and winning the EU Erasmus stipend this time around.
Your supervisor will know about and help you secure extra sources of internal funding

.
During my graduate program in Vienna, though the support of a great supervisor, I was awarded a short-term stipend abroad from the University of Vienna for archival research in Pakistan, and even secured a host supervisor at Karachi University before arriving in the country.
Additionally, my supervisor at the University of Warwick was instrumental in helping me learn about paid departmental teaching opportunities during my year there. And through my supervisor in Belgium, I found out that an Anspach Foundation scholarship and its post-doc year at the University of Cambridge would have been an option, had I elected to stay in academia.
ProFellow Tip: Learn more about how to contact a potential PhD advisor from ProFellow Founder Dr. Vicki Johnson. 
4. Your fellowship is what you make it; the possibilities are limitless.
In November 2017, I defended my dissertation on the nexus between European identity formation, the EU's right of free movement of persons, and tabloid media reporting. I earned doctorates in Political and Social Sciences from the Université Libre de Bruxelles in Brussels and Politics and International Studies from the University of Warwick in the UK. While in Warwick, I started writing fiction and elected to move to Slovenia to write full-time after I graduated. I had enough money left over from my PhD stipend to start my writing business, and I used the research skills that I acquired in graduate school to conduct research for my novels, including one alternative history series set in Brussels during the time I was a PhD candidate there.
But that wasn't the only path available to me. Many of my colleagues from my PhD program teach in universities and work for NGOs or think tanks. Other graduates in my cohort include the current Montenegrin ambassador to the EU and the chief military and strategic advisor to the Japanese embassy in Kyiv. So, not only will you graduate with money in the bank, but if you pursue fully-funded graduate programs in Europe as I did, you'll have plenty of professional options in front of you to choose from.
Andrew Anžur Clement, PhD, is the author of more than twenty historical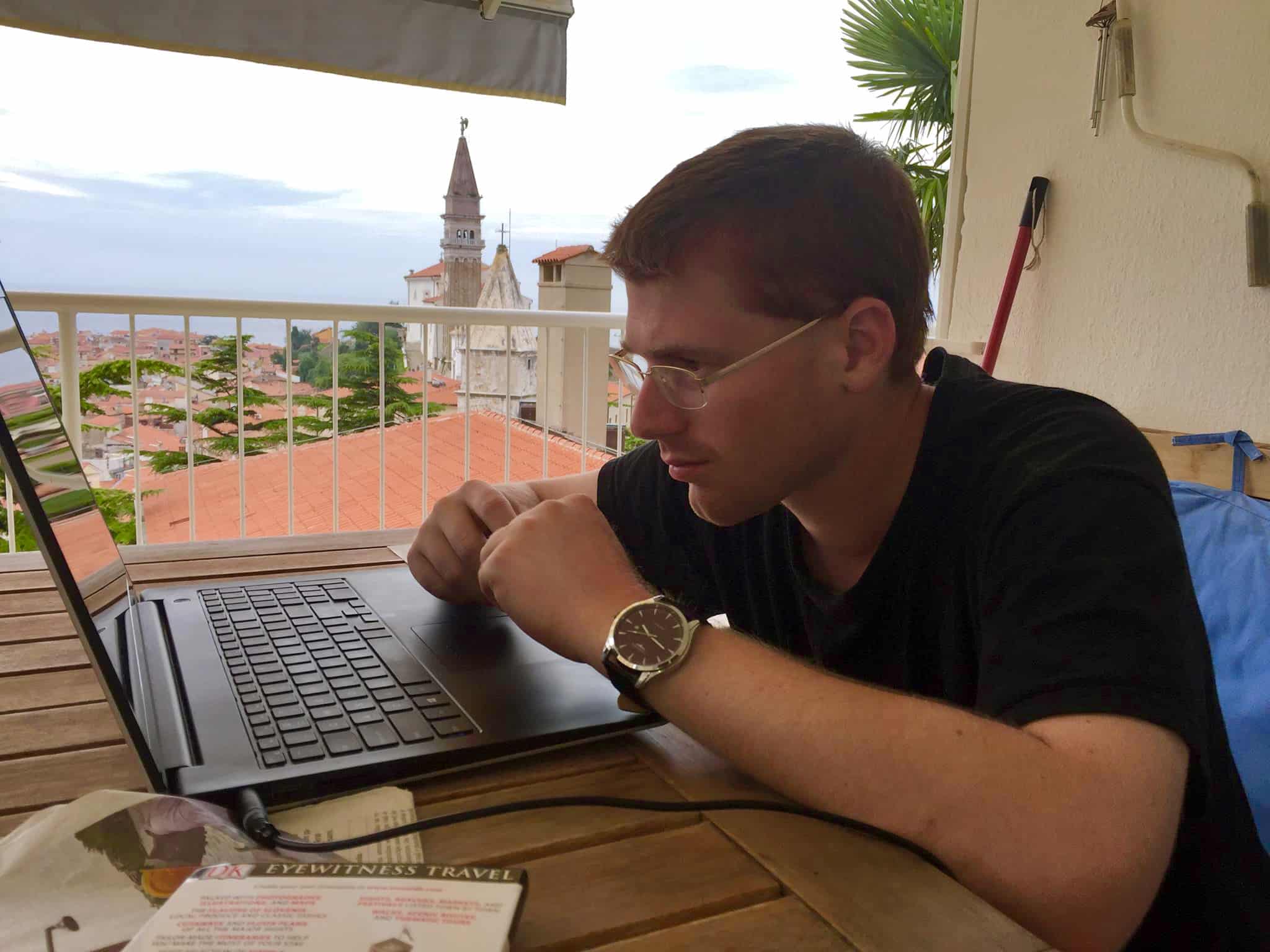 fantasy, alternative history, and action-adventure novels to date. Originally from Los Angeles, California, he left the United States for Europe at the ripe old age of nineteen. After living in ten countries, learning three foreign languages, being paid to get four post-graduate degrees, and claiming Slovenian citizenship through ancestry, he settled in Ljubljana, Slovenia, where he realizes his dream of being a full-time writer in Europe.
Interested in pursuing a fully-funded graduate degree in Europe? Check out The Ultimate Guide to Winning a Rotary Global Grant Scholarship.
© ProFellow, LLC 2022, all rights reserved.