By Luisa Banchoff
Choosing which graduate programs to apply to can be a difficult and drawn-out process, with many competing factors to consider when drawing up a list. Whether you plan to study a master's degree or Ph.D., in the U.S. or abroad, or at an academic or professional school, you'll most likely be considering numerous criteria such as the location, timeframe, and cost of the program, as well as the educational quality of a given institution, which can be gauged by its academic ranking, faculty members and whether or not it has been accredited.
This last concept may be new to you, as it was to me when I was applying to graduate school. Understanding what accreditation means and why it is important can help refine your search for the right program and ease the overall application process.
What is accreditation and how does it work?
Accreditation is a form of quality assurance: in a landscape of thousands of graduate schools in the U.S. and abroad, not all offerings are at an equal standard. To make matters worse, educational fraud has become a serious problem, with so-called "diploma mills" issuing unaccredited – and often expensive –degrees that require little or no coursework. In light of these unfortunate developments, it is more important than ever to ensure that your graduate program meets the educational standards of its field.
In the U.S., regional and national organizations accredit undergraduate and graduate programs. The vast majority of graduate programs receive accreditation from a regional body, such as the New England Association of Schools and Colleges and the Middle States Commission on Higher Education. In contrast, some trade and vocational programs are accredited by national organizations focused on a particular field, such as the American Bar Association, the Accreditation Commission for Education in Nursing, and the National Association of Schools of Art and Design.
While quality assurance in education is a standard feature of higher education worldwide, the process and language involved may be different outside the U.S. In the U.K., for example, the quality of post-secondary education is monitored by a single independent body, the Quality Assurance Agency for Higher Education, with similar institutions in Australia and New Zealand.
While these institutions do not use the term "accreditation" to describe their work, they are analogous to accrediting bodies in the U.S.
Why is accreditation important?
Accreditation is not only a crucial guarantee of the quality of the education you'll receive in a particular program, but it also comes with numerous practical advantages in the short and long term. Even before you begin your studies, accreditation determines your ability to access government-issued financial aid in the U.S. Unaccredited programs are ineligible for federal financial aid, and state-based financial aid programs typically disqualify students studying at unaccredited institutions. Thus, if you are relying on government aid to finance your graduate education, you should ensure that your program is accredited.
Did you know that some universities offer fully funded graduate degrees? To learn more and discover programs in your discipline, read How to Fully Fund Your Master's Degree and How to Fully Fund Your PhD.
Earning a degree from an accredited institution is also vital in helping you gain employment after graduation. It's common knowledge that employers consider not only your academic performance but also the reputation of the schools you studied at, and accreditation is an important component of that reputation. Many employers will reject your application if your degree is not from an accredited institution (especially in highly regulated fields such as law, medicine, and engineering), while for others, such a degree will be a significant red flag. If you are considering studying at an unaccredited institution, you should do extensive research on what prospective employers will be looking for to ensure that your degree won't be an impediment to your future success. It can be especially helpful to speak to alumni of the program in question and ask pointed questions about whether they encountered any obstacles in
getting a job after graduation.
How do I find out if a graduate program is accredited?
Now that you know why accreditation matters, it's time to determine whether the graduate programs you're applying to are accredited. In most cases, you can find this information on a university's website, but if you can't find it, you should be able to request the information from the program administrator. If all else fails, you can find information on accreditation via the U.S. Department of Education's Database of Accredited Postsecondary Institutions and Programs, which keeps a record of all accredited institutions across the country.
In the U.K., Australia, and New Zealand, this information can be found on the websites of these nations' national assurance agencies.
In conclusion
If you're having trouble finding proof of accreditation using these methods, it may be a sign that the program you are interested in is not accredited. In this case, you may want to consider pursuing other options, as there are likely accredited alternatives that are a better investment in your education and career.
Deciding to go to graduate school is a big step, whether you plan to study law or engineering, social science or medicine. You'll not only want to find the degree program that checks off the most boxes on your list of criteria, but you'll also want to feel self-assured in the quality of the education you'll receive there.
Accreditation is a vote of confidence in deciding on a graduate program as well as an invaluable boost for your resume and job applications. So as you embark on the search for graduate programs, remember to take a few extra minutes to look into accreditation.
---
Originally from Arlington, Virginia, Luisa is based in London, where she studies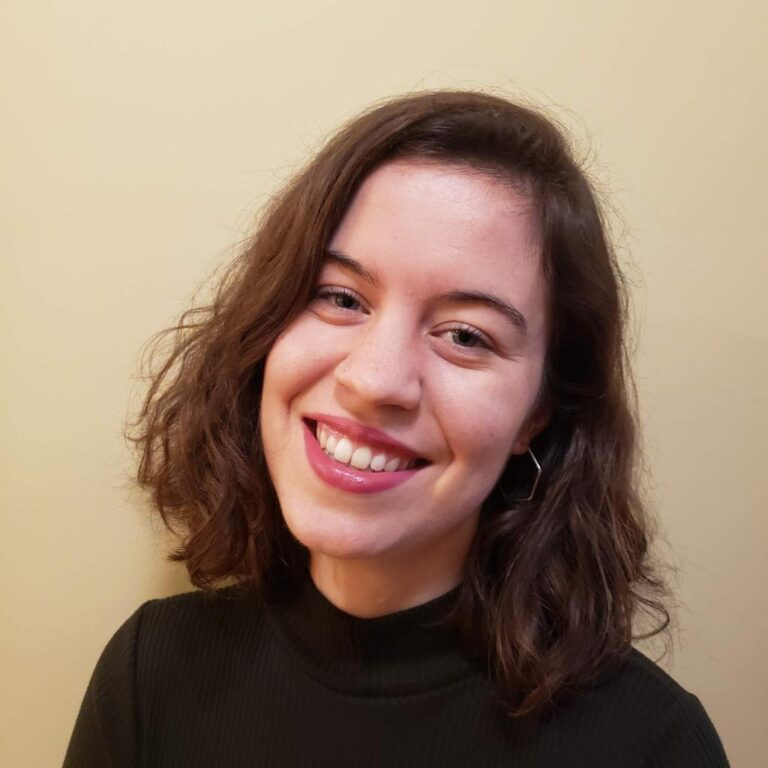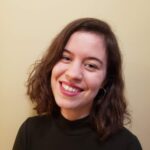 Screenwriting at the London Film School. After graduating Summa Cum Laude from Princeton University with a BA in Religion in 2017, she received a Princeton in Africa Fellowship to teach History at a secondary school in Gaborone, Botswana. Upon returning to the U.S., Luisa worked as a research and report writer for the World Faiths Development Dialogue, a not-for-profit organization at the intersection of religion and development. In 2020, she received a Rotary Global Grant Scholarship to study at the London School of Economics, where she earned her Master's in Social Anthropology. Outside of her studies, she works as a research assistant and a volunteer coordinator for a local charitable organization.
© 2023 ProFellow, LLC, all rights reserved