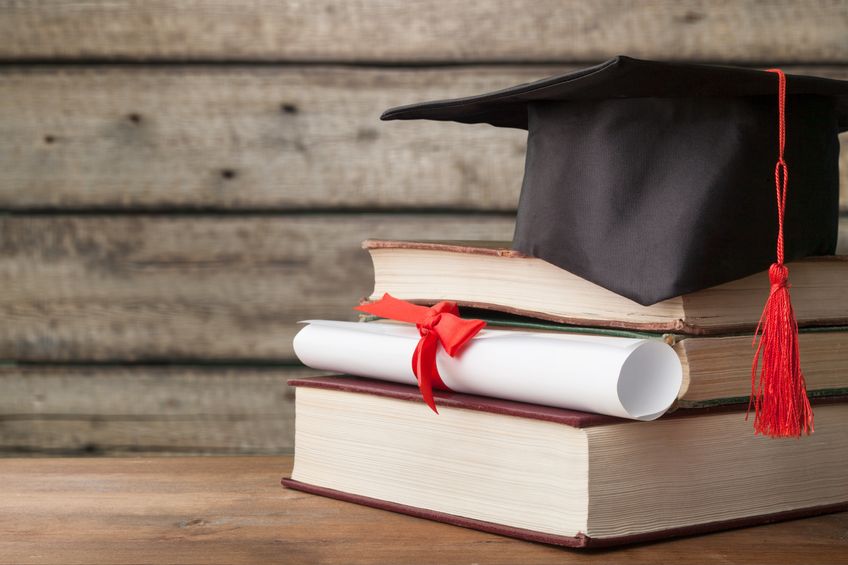 By Deborah Vieyra, last updated March 9, 2022
According to the National Center for Education Statistics (NCES), more than 3 million students were enrolled in graduate programs in the United States in 2019. If you are looking to join the ranks of those pursuing a Master's or Doctoral degree, your first step is to narrow down your ideal program. What are the criteria that you should be looking for to make sure that you get the most out of your graduate school experience? Where do you even begin?
Graduate school is a huge investment of your time—from one to five years or more. Making this commitment may mean time away from the career trajectory you are currently on. It may mean splitting you from other responsibilities, such as raising a family. It may also mean relocating to a different city (or country) to pursue your ideal program, which comes with the challenges of setting up a new life in a foreign place.
In many cases, graduate school can also be a huge financial commitment. If you do not have the support of a grant or fellowship or have not been admitted to a fully-funded graduate program, taking on the financial strain of a graduate degree can be a difficult decision to make—with the fundamental question being, "Will it pay off in the end?"
The short answer is that if you find the right program, put in the effort to make a success out of it, and take advantage of the opportunities it will offer you down the line, a graduate degree can be a major launchpad for your career. It can lead you into work you really want to do, rather than work you have to do.
How do you choose the right graduate program? Here are 4 considerations to use as a framework as you make this important decision.
1. Consider your career goals
The first step is to define your career goals and work backward from there. As you view each potential program, consider what skills you can acquire that will make you a strong candidate in the industry you would like to work in. Graduate school can be the gateway to your dream job, particularly if you can become a subject matter expert through your graduate research.
Keep in mind that you don't have to be literal in this regard. As the job market evolves into a more digitally-focused economy, there is a chance that the job you do in the future may not even exist now. The greatest asset you can acquire from a graduate program is a capacity for critical thinking—a quality that will advance you in any career.
2. Consider the costs
It's no secret that graduate school is expensive. Unfortunately, need-based financial aid is uncommon for graduate programs. One thing to know is that there are more substantial, merit-based funding opportunities from PhD programs than Master's programs (see the article, Master's or PhD? My Advice – Follow the Funding). It's worthwhile to research the many external funding sources available.  You can search the ProFellow database for graduate study and doctoral study fellowships and grants and bookmark these to your account.
3. Consider the location
If you have the ability to relocate, find a location that will serve you as you grow your professional network. Simply being in the right place at the right time can have a huge impact on your ability to build a professional network as a student. For example, if you want to work in international security, Washington, DC or London, UK are great places to pursue a graduate degree and meet potential employers. If you want to work in technology, consider graduate programs in the San Francisco Bay area or Seattle. And of course, those in the performing arts should consider programs in New York City or Los Angeles.
4. Consider the University's reputation (but for the right reasons)
Of course, attending an "Ivy League" school will look impressive on your resume, but this should never be the sole deciding factor when applying to graduate programs. Rather, identify which schools provide the best return on investment. Scrutinize the program's coursework and faculty to see if they offer a robust, academic program. Perhaps most importantly, have a look at how the university's graduate students have made the transition into their desired jobs and industries. If you have the opportunity, talk to past students and current professors for their insights. Brochures are just not enough when it comes to making this vital move in your career.
While graduate programs are highly competitive, if you put the right kind of work into your application, your chances of finding yourself at the best institution for your needs increase astronomically.
Good luck!
Deborah Vieyra is a Fulbright alumna from South Africa who completed her MA in Applied Theatre Arts at the University of Southern California. She now works as a writer, proofreader and performer in Vancouver, Canada.
© Victoria Johnson 2018, all rights reserved.