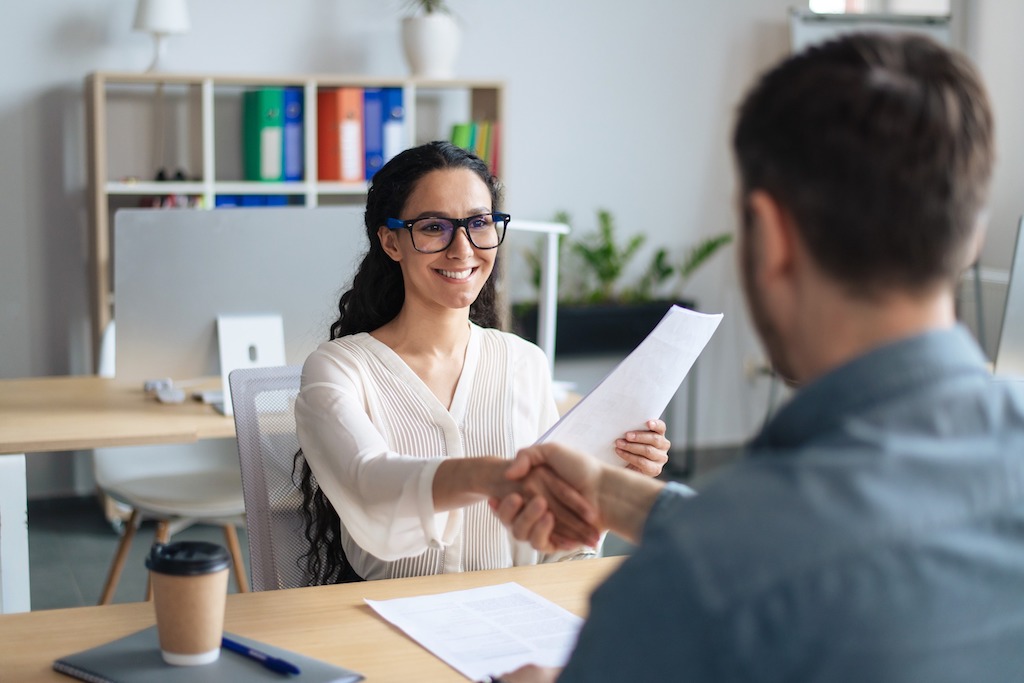 By Julie Gardella
The first time I applied to graduate school, I had no idea I should be reaching out to faculty members and admissions contacts prior to submitting my applications. I didn't even know that I could, nor did I understand why it was important. The second time I applied to graduate school, I employed the methods I learned in ProFellow Founder Dr. Vicki Johnson's Fully Funded™️ Course and Mentorship Program, including setting up networking meetings and informational interviews with faculty and admissions contacts. It made all the difference in receiving acceptances to all the master's programs I applied to, including two fully funded offers. 
For me, reaching out to graduate school admissions departments and individual faculty members felt intimidating at first because I didn't know where to start. The application components were clear: personal statement, transcripts, recommendation letters, etc. The financial aid department listed all the necessary information. Online admissions webinars answered most of my remaining administrative questions. Since I did not have any logistical questions, I felt unsure of what I should ask faculty or admissions representatives.  Once I learned how to go in prepared with good questions, I felt more confident in reaching out and better equipped to get the most out of it. 
Step 1: Do your research!
Before your meeting, make sure you know the program inside and out. There are several key areas it is worthwhile to spend time familiarizing yourself with in order to ask good questions and come off as enthusiastic about the school.
Components of the application:
An application typically requires a personal statement, recommendation letters, transcripts, and sometimes GRE scores. Other essays and components may be required of specific programs, like a diversity statement. Asking questions about the content of some of these components can be really useful. However, it's a good idea to research the application requirements ahead of time, like how many recommendation letters you need or whether or not they require the GRE, because that information is often readily available online.
Elements of the degree program:
This can include the course curriculum, any subject matter concentrations or tracks, especially if they are required, and any other defining aspects of academic life that are available on their public website. This is a great place to get started brainstorming questions for Admissions, as the programs can really differ from school to school. For instance, when I was looking at master's programs, I was really interested in the intersection of public health, the environment, and city planning. Some public health programs had specific tracks emphasizing environmental health, while others did not. Similarly, some urban design programs strongly emphasized their concentrations in sustainable land use planning, while others lacked that specialty entirely.  
Goals of the department and/or graduate program:
In ProFellow's Fully Funded™️ Course and Mentorship Program, I learned how to conduct background research on the graduate schools I was reviewing, including how to investigate the program's training mission and goals, and look for the things the program brags about. This is another good way to come up with your questions for Admissions and identify if the program is a good fit for you. 
Student opportunities at the school:
Take a look at opportunities at the school that students can get involved in. This includes research centers (which can also be a great source of assistantship funding), summer programs, fellowships, and conferences. Ask about ways students can get involved, especially if you are speaking with a faculty member who is affiliated with the center or program.
The person you'll be speaking with:
Whether you're planning on talking to a faculty member or admissions representative, it pays to take a look at their online presence. For faculty members, this probably means reading over their most recent research papers. You'll be able to use this to get a good conversation going. For Admissions representatives, it can be a little bit tricker. I find that LinkedIn is a great place to start. Check out what they studied and where they have worked, and see if you can find any commonalities. This builds personal connection and highlights your dedication.    
Step 2: Prepare what you're going to say.
Now that you have done extensive background research, it's time to organize it into productive questions and conversation starters. I recommend staying focused on asking things that prompt the person you're speaking with to share what they really value about the school. These are things that are not available on the public website. Here is how I went about it.
Prepare 5-6 topics of discussion:
List out all of the things you have discovered about the school: courses, research centers, student opportunities, and recent papers. Think of one or two questions on each that you can ask during your informational meeting. This should be more than enough to keep the conversation sparkling and ensure you are getting the most out of your time. It also helps you come off as a candidate who values what the school offers, and not just someone who is applying to competitive programs across the board. For me, I think I made a memorable impression on a faculty member at my top choice school by asking about student opportunities at a research center at the university. It was unaffiliated with the degree programs, but the faculty member I was speaking with held a leadership role there. He told me he often hired several students each semester for a paid research position. This was both a way for me to get valuable information on opportunities at the school that were not publicly available, and it illustrated to the faculty member that I was excited and knowledgeable about that school specifically.
Be strategic with your logistical questions:
Before asking logistical questions like "when is the application due" or "how long should the personal statement be," triple-check that this information is not available online. Once you are certain you still need clarification, frame questions in a way that you get the most information possible. Instead of asking something like "when is the application due," a better question is something more like "I noticed there is an 'early deadline' and a 'regular deadline.' What are the advantages or disadvantages of applying to each round?" 
Practice your pitch:
In almost every informational meeting, the person I was speaking with asked me the classic question "So, tell me about yourself." The first time someone asked me this, I was unprepared. I had dedicated so much time researching the school, and I never thought to rehearse discussing my background since it wasn't really an interview. After all, I know what I've done throughout my career. At least, that is what I thought. I stumbled over words and struggled to concisely explain my participation in the Alaska Fellows Program, which was my most recent professional experience. Practice a 1 to 2 minute "pitch" of your background, running through your academic and professional experience up to this point. It will help you sound polished and confident and avoid rambling or leaving out key components. 
Step 3: Make sense of what you learn.
The day of the meeting arrives. You're feeling excited, confident, and a little nervous. You have a pen and notebook ready with your questions written down, and space to take notes on what you learn. Here's how I navigated admissions conversations and applied it in my application.
Note what they highlight:
Pay close attention to what the person you are speaking with highlights about the school– in other words, what they "brag" about. Sometimes this is in answer to one of your questions, and sometimes it is shared completely unprompted. In one of my meetings, the professor asked me, "do you know what separates our program from our two biggest competitors'?" He proceeded to tell me exactly what he specifically thought their program offered that other similar ones did not. That information turned out to be key.  
Remember that you're interviewing them too:
When I am an applicant, I can easily slip into people-pleasing mode, especially if I really want the opportunity. While it's important to make a good impression, remember that you are interviewing them too! Keep track of how you feel during and after an interview. For example, if you ask about an intriguing core course in the program, and they tell you all the core courses are very large lectures, you'll need to consider if that is the program format you desire. If you really value individual attention from professors and engaging class discussions, this is something to seriously consider. 
Incorporate what you learn into your application:
One of the key components of Dr. Vicki Johnson's MATCH ME Formula™️ taught inside the Fully Funded™️ Course and Mentorship Program is to make your goals and reasons for applying to each program highly specific. These interviews are a great opportunity to identify highly specific reasons why you are interested in that program. You can incorporate the highlights of the school that the faculty member or admissions representative shared with you. After learning what the professor I spoke with said set the school apart from other programs, I did a little more research and found one of his published papers on the very topic. The things he had to say about it were extremely interesting and aligned with what I valued in my education. I put this in my personal statement, and I think it played a role in my acceptance to the program. I never would have known that information if I hadn't spoken with him directly. 
Networking with faculty and admissions is an underappreciated strategy for graduate school applicants, but it is an important one. It can feel nerve-wracking and difficult to know where to start. If you approach the meeting with a strategy to make an impression, express enthusiastic interest in the school, and learn key information that will help you craft a memorable and specific application, you'll give yourself an edge in the highly competitive application process. 
Receive expert guidance to apply to graduate school successfully! Learn more about the Fully Funded™️ Course and Mentorship Program.
---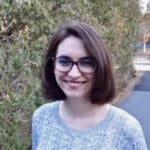 Julie Gardella is a current master's student in the Environmental Health Sciences program at NYU. Prior to starting graduate school, she lived and worked on Dena'ina Lands in Anchorage, Alaska. She moved to Anchorage as part of the 2019-20 class of the Alaska Fellows Program and continued in a full-time role as an Analyst and Program Specialist at her organization, the Center for Economic Development. Julie graduated from NYU in 2017 with a B.A. in Environmental Studies and minors in Psychology and Animals Studies, where she studied abroad in Berlin, Buenos Aires, and Sydney to gain a global perspective on sustainability and climate change.
© ProFellow LLC 2023, all rights reserved