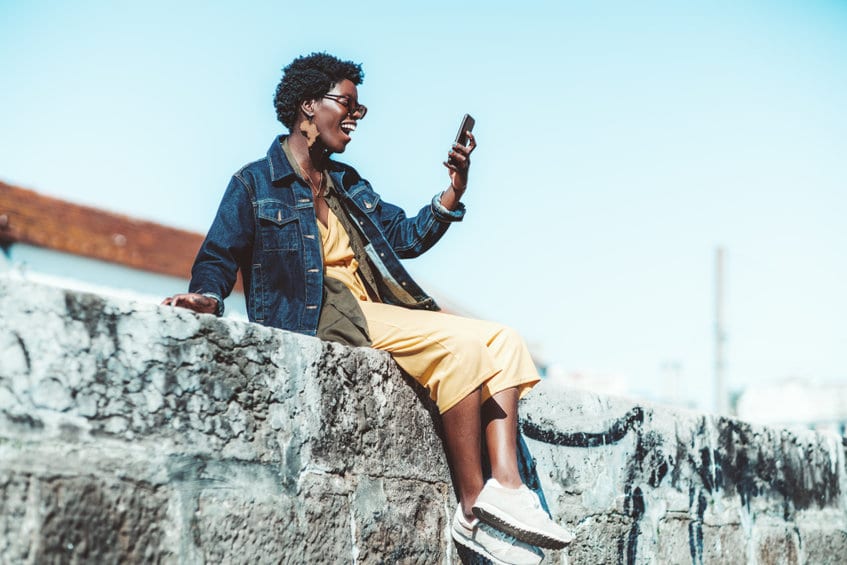 By Katie Yeagley 
Have you dreamed of working at a mission-driven organization on the African continent? The Princeton in Africa Fellowship pairs young recent graduates across the globe from a variety of skill sets and backgrounds with high-impact host organizations in Africa. Princeton in Africa offers a hands-on professional experience abroad that allows recipients to make meaningful contributions to a non-profit while learning directly from some of the brightest African change-makers in the sectors of health, education, food security, humanitarian assistance, and more. 
After graduating from University with an English degree and spending a couple of years working in corporate communications and public affairs, I decided I wanted to use my writing and communications skills for something greater. I applied to a Princeton in Africa Fellowship, and after being accepted to the program, I moved to rural Uganda to work as a communications and marketing Fellow for a small nonprofit that works to provide holistic care for vulnerable children. This transformative experience completely changed my career path. After completing my Princeton in Africa Fellowship, I made a pivot to working full-time in global non-profit communications. I now work as a communications professional for a non-profit that improves access to healthcare in Burundi. 
Princeton in Africa is an excellent opportunity for young professionals from a variety of backgrounds to gain experience working in the NGO sphere and on the African continent. I'd like to share my advice for researching, applying to, and winning a Princeton in Africa Fellowship. 
What is a Princeton in Africa Fellowship? 
Princeton in Africa's tagline is "Service for a Year, Commitment for a Lifetime." The fellowship is a year-long commitment between a young professional or recent graduate and a mission-driven organization on the African continent. Potential fellowship positions include roles in monitoring and evaluation, research, communications, teaching, program management, and more. While Princeton in Africa Fellowships are only for one year, many Fellows continue work on the continent after their fellowship concludes, or find roles in international development or humanitarian aid from elsewhere in the world. Princeton in Africa's host organizations range from small, local nonprofits that work in a specific region on the continent, to large international organizations like the International Rescue Committee or the Clinton Health Access initiative. 
This hands-on, on-the-ground fellowship can serve as an excellent stepping stone into the sector. You can always check out the Princeton in Africa alumni directory to get a better sense of who has completed this fellowship and the type of work they do now. This alumni network is an incredible asset, and can be utilized long after the fellowship year has ended.
Despite the name, Princeton in Africa is not exclusively for Ivy League students. Applicants from all Universities and backgrounds are invited to apply and contribute their unique skillset to a host organization — especially applicants with a strong connection to the continent. The applicant pool and roster of current Fellows include many African students and members of the African diaspora who are passionate about working in Africa. 
What makes the Princeton in Africa Fellowship unique?
The Princeton in Africa matching process is highly involved and really takes into account the specific skills each Fellow has to offer to a host organization. Princeton in Africa works diligently to ensure that both Fellows and host organizations are benefiting from an experience tailored to the unique skills and interests of each Fellow. For example, an organization seeking to fill a role as, say, a Career and College Counselor at a secondary school in Tanzania will likely seek candidates who have significant experience with youth mentorship and an interest in the East African region. Fellows can expect a hands-on professional experience that offers a significant opportunity to develop the skills and experience to advance their careers. 

This is a paid opportunity to work as a valued member of an organization's on-the-ground staff. Each Fellow is compensated for their work by Princeton in Africa or their host organization. The salaries and benefits depend on the organization and where the Fellow is located. I was based in a very rural area and my organization provided my housing, so my living expenses, and therefore my stipend, were much lower than other Fellows living in large cities like Johanessburg, South Africa or Nairobi, Kenya. 

While Princeton in Africa is a short-term opportunity, it has the potential to turn into a long-term career opportunity. Many Fellows, including myself, have gone on to work for their host organization or for other organizations within the Princeton in Africa network after their Fellowship concludes. I was fortunate enough to continue working for my host organization remotely from the U.S. after I

left the continent due to COVID-19

. The on-the-ground knowledge and experience I gained in the field were truly invaluable as I continued my role virtually. 

Princeton in Africa opportunities are broken down not just by the host organization's focus, but also by the types of roles that are available within each organization. For example, each application cycle, there are organizations focused on health, education, and so on, and also roles that are focused on research, teaching, and more. The application will have a list of both host organizations and the roles they're looking to fill. So while you may have extensive research experience in education development, you might find that the education organizations for the year only have teaching roles available, while your background is in program management. It's important to thoroughly review this list when you're completing your application and make an argument for how your skill set could be a good match for a role at a particular organization, while being flexible and open to other opportunities. 
Before you apply to a Princeton in Africa Fellowship, ask yourself:
1. Do I want to work in Africa? 
If you know you're interested in working on the African continent, this fellowship can serve as a great catalyst for your career. It's an excellent opportunity to learn more about international development work and network with leaders in the field. While you may be applying to multiple, diverse Fellowships, you'll need to be sure that you can clearly articulate why, specifically, you'd like to work in Africa and what prior related experience you have or research you've conducted. Prior work on the continent isn't required, but like any other Fellowship application, you'll need to craft a compelling argument for what prior experiences you do have that would make you a competitive applicant. 
2. Can I commit to living on the continent for a year? 
The Princeton in Africa Fellowship is a one-year commitment, and it's expected that you fulfill this commitment regardless of any other opportunities that may arise. If you're planning to apply for graduate school or law school, it's important to consider your timing. Many Fellows are able to complete these applications during their Fellowship with minimal interruption, but be aware that your Fellowship experience will be demanding with the responsibilities of a full-time job, and if you're placed in a rural area, you may have less access to wi-fi than those placed in bigger cities. 
3. What skills can I bring to an organization, and what skills am I looking to develop?
As I've mentioned, the Princeton in Africa fellowship is designed to be mutually beneficial for both Fellows and host organizations. Before applying, it's important to consider what concrete skills you can bring to your host organziation, and how you hope to develop those skills through your Fellowship. It's equally important to be transparent with Princeton in Africa and your host organization about what you're looking to gain from this experience. For example, I was able to bring a few years of communications and marketing experience to the nonprofit I was placed with. In my Fellowship role, I helped build the internal processes for our communications department, developed a media strategy, and gathered materials for donor and annual reports. When I was interviewing for the opportunity, I clearly explained to the interview panel that I was very interested in learning more about grant proposals and grant reporting. Knowing this, my manager and other leaders within my host organization were extremely helpful in taking the time to help me learn about and develop these skills while contributing to multiple concrete projects. 
What is the Princeton in Africa application process like?
The Princeton in Africa application process includes many different components. I've broken down the process below. 
Step 1: The Initial Application
Like most fellowships, the initial step is to submit a CV or resume, academic transcript, letters of recommendation, and an online application. The online application is a collection of essays and short answer questions. You will be asked about your personal history, values, and career goals, and how they align with the Princeton in Africa mission. You will also be asked to respond to potential scenarios you might encounter while working in a cross-cultural environment as a Fellow. The questions will prompt you to think critically about the skills you bring to the table and how you might exhibit adaptability, resilience, and emotional maturity during your Fellowship year. Essentially, you will have to show that you have the capability to develop strong relationships with your team members and facilitate cross-cultural learning. 
Step 2: The Interview
After you submit your application, it will be reviewed by a number of people within the organization, including program staff and Princeton in Africa alumni. You'll know if you've been selected for an interview by early December, and interviews are typically conducted in January. If you make it to the interview stage, you will either travel to Princeton or virtually meet with a panel of reviewers. The panel will likely include a board member, a member of the Princeton in Africa staff, and alumni of the program (so it's always helpful to speak with alumni in advance to know what to expect and what they would be looking for as an interview panelist!). 
At the interview, you'll be asked to explain, in order, a list of fellowship organizations you're interested in being matched with. This list is extremely important, as it helps Princeton in Africa understand the types of roles and locations you're interested in. It's important that you have a good understanding of not only the types of organizations you'd like to work with, but the roles that are available. To reiterate, while you may be interested in working with an organization that promotes food security, the organizations with that focus may only have communications roles available, while your background is in research. 
Not all organizations will be a good fit for you, and it's important to do some research and self-reflection to determine which organizations you would genuinely be able to meaningfully contribute to. It's also important to be honest with the application committee about your preference for either a rural or urban area, or if you're open to both. While it's great to exhibit flexibility, it's also important not to appear too blasé, as it could make you come across as someone who simply wants to live abroad without consideration of the type of work and living location that's the best fit for you. 
You can get a better sense of the experience at each fellowship post by reading through the Fellowship Reports Database. These are reports written by past fellows at each organization that offer insight into what daily life is like in their fellowship post and what types of responsibilities they have on the job, plus insight into some of their greatest accomplishments in their role. 
Step 3: The Candidate Pool
The review committee then determines which applicants successfully make it into the candidate pool. It's important to note that making it into the candidate pool you does not guarantee a Fellowship placement. Making it to this round means that the panel believes you would make a great Princeton in Africa Fellow, and it's now up to the host organizations to select their desired Fellow. Once you're in the candidate pool, your bio, resume, and application will be shared with the host organizations that the Princeton in Africa panel believes you might be a good fit for. From here, as I'll discuss in the next bullet point, interested organizations may select you for an interview to see if you would be a good fit to work with them. 
Step 4: Interviews with Host Organizations
Once in the candidate pool, Princeton in Africa staff will invite you to interview with host organizations. Interviews can happen anytime between February and May, depending on the host organization's schedule and ability to conduct interviews at a given time in the year. Fellows could select only their ideal candidate to interview, or they could select a few candidates to interview and determine who would be the best fit. In your interview, you'll have to craft a compelling argument for why you would be the best candidate to fill the available role, but don't forget that this is also an opportunity for you to interview the organization to determine if this is the right opportunity for you. 
After your interview, your organization could extend an offer, which you will have about three days to accept, or, if you aren't the selected candidate, you will move back to the candidate pool, where other host organizations may request an interview with you. Alternately, if the organization you interviewed with extends an offer, you also have the option to decline, which will move you back to the candidate pool where an organization that better aligns with your skills and interests may reach out in future weeks. 
Step 5: The Placement Process
Because the matching process occurs on a rolling basis based on the schedule of each host organization, some Fellows will know their post as early as February, while others may have to wait a couple more months, especially if they interview with multiple host organizations. Personally, I interviewed with three different organizations and was not placed until the end of May. It can be a very stressful process, but it's designed to ensure that both Fellow and host organization are a good fit and that the placement would be mutually beneficial. 
How to Become a Competitive Princeton in Africa Candidate 
1. Highlight your applicable skills in your online application.
With a roughly 10% acceptance rate, Princeton in Africa is a highly competitive opportunity, so it's important that you're able to clearly articulate and demonstrate the skills that would make you an invaluable asset for a Princeton in Africa host organization. This is where your preliminary research comes in handy! If you're interested in pursuing a communications fellowship, you should focus on all the communications and marketing skills you have that would aid your organization the most. When applying for my fellowship, I made sure to highlight my work experience in public relations and marketing because I knew this would help set me apart from other applicants.
2. Make your connection to the African continent clear.
Princeton in Africa is seeking motivated young leaders with a genuine interest in living, working, and learning on the African continent while contributing to sustainable change. This could mean that you're African or a member of the African diaspora, or simply that you've studied or researched a particular country or region. The written components of your application should make this commitment clear: out of all the global fellowships out there, why does a fellowship in Africa interest you? Remember: past experience in Africa is not a requirement.  
3. Explain how a Princeton in Africa Fellowship is integral to your career plans.
A Princeton in Africa Fellowship is a unique opportunity for young professionals to gain professional experience and develop leadership skills and cultural competency: all skills that are highly valued in the job market. It's key that you're able to share why this fellowship is a natural step for you and how it will help you reach additional milestones in your career in international development. 
4. Be clear about your placement preference, but remain open to other suggestions.
If you make it to the interview stage of the application process, it's essential that you have a clear understanding of the organizations and roles you're most interested in. However, the interview panel may ask if you're open to fellowship posts they think would be a good fit for you that you weren't initially interested in. Remaining open to potential host organizations is a good way to show you're committed to the Princeton in Africa Fellowship and are able to adapt to different circumstances and remain flexible; however, first and foremost be sure to be honest with the application committee. 
The Princeton in Africa fellowship is not a one-size-fits-all experience. Some fellows are straight out of college looking for an opportunity to better understand the world of international development, while others may have a few years of work experience under their belt and are looking to strengthen connections within a specific sector or region. Regardless of where fellows land after their fellowship ends, many remain connected to the work, their host organization, and relationships they developed. 
I'm so fortunate to have been selected as a Princeton in Africa Fellow, and know that I would not be in my current role without the experience I gained from it. If you're interested in a unique opportunity to use your skills to advance the mission or an organization doing important work on the continent, a Princeton in Africa Fellowship might just be the perfect fit for you.
Katie Yeagley currently works as the development and communication coordinator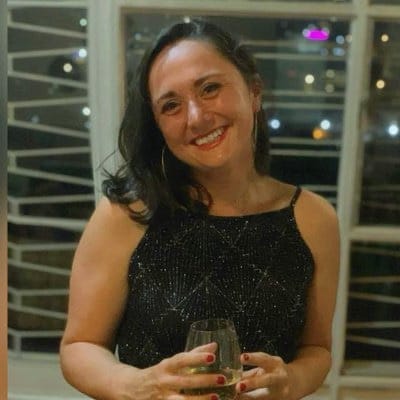 at Village Health Works, a healthcare nonprofit based in Burundi.  She lives in Brooklyn, New York but travels frequently to the field. Katie previously lived in Uganda as a 2019-2020 Princeton in Africa Communications Fellow for Nyaka Global. She is a 2017 graduate of the University of Pennsylvania where she studied English.
Learn more about how Katie's Fellowship experience in her recent guest article, "How My Princeton in Africa Fellowship Launched My Communications Career in International Development."
© ProFellow, LLC 2022, all rights reserved.