By ProFellow Founder, Dr. Vicki Johnson
When a recession comes knocking and job opportunities shrink, graduate school applications tend to increase. Many people who are currently unemployed or at risk of a layoff view graduate school as a productive way to weather a recession while advancing their skills and academic credentials. The question is – when the job market is strong, should you still go to graduate school or should you hold on tight to your job?
For some, going to graduate school is an important goal. If senior-level positions in your field expect you to have a graduate degree, it may be a bad idea to put off achieving one. Applying to graduate school can feel more daunting the further you are from your last university experience. The sooner you achieve your degree, the sooner you can be a more competitive candidate for these top roles.
However, if the economy is considered strong (and there will always be conflicting opinions on this), The Wall Street Journal provides the advice that you should consider your future earnings from a graduate degree before leaving the job market to invest in one. Attending graduate school is not just expensive to pay for out of pocket. In addition to the cost of tuition and other expenses, while studying full-time, there is also the opportunity cost of lost income for the extended period you attend school (typically 2-5 years). In some cases, it may be financially prudent to defer graduate study until there is real uncertainty about your income.
In addition to staying in your job or leaving your job for grad school, there is also a third option: pursue a part-time graduate degree, in-person or online, while continuing to work full-time. Some people believe this option gives you the best of both worlds – ongoing income to pay for your tuition, and hopefully, a new degree without leaving your current job. But there are major downsides to this option. First, you may still accrue significant student debt. Most people live paycheck to paycheck; few have lots of extra disposable income to pay for tuition. Second, working full-time while attending graduate school part-time is physically and emotionally demanding. A good portion of part-time and online students never finish their studies. Even with commitment, it will take twice as long to complete your degree: typically 4 years instead of 2 years for a master's, and 8 years instead of 5 years for a PhD (note, many PhD programs will not allow you to be enrolled beyond 8 years, even as a part-time student!)
So what option should you choose: keep your job and defer your plans to attend grad school, leave your job for full-time graduate study, or keep your job and study part-time?
As someone who advises many students applying to graduate school, here are a few things I recommend that you consider:
You can't predict the job market 6 months from now
Applying to and entering graduate school is a one to two year process. You can spend several months researching graduate programs to create your short-list of schools, several months preparing your applications to the programs, several months awaiting the results, a month or two making a decision on which program to enter, and finally, wait several more months beyond your decision to begin the program. (And of course, if you are unsuccessful the first time applying and need to improve your applications or choose different programs, the re-application process will take another full year!)
In other words, attending graduate is not something you can decide quickly based on the current state of the job market, which can change in a matter of weeks or even days. A stock market crash, a pandemic, new political administration, a natural disaster, and other unexpected events can change the job market very quickly.
But what about those online graduate programs with rolling admissions, you might ask? It's true that you could decide to enter a self-paced, online graduate program very quickly – even immediately – if you have your credit card ready! There are many flexible online graduate programs now available to those who can afford the fees. However, my advice is to be discerning about the universities you choose to invest in. According to the Society for Human Research Management, for-profit universities that offer online graduate programs with 100% acceptance rates are not as well-regarded by employers as graduate degrees from universities with a competitive application process and strong academic reputation. So back to my initial point – if you choose to apply to programs at universities with a competitive application process, that process will take time.
You can be PAID to go to graduate school (if you choose the right programs!)
A secret in plain sight is that many people are PAID to attend graduate school, and do so without accruing any student debt! I'm not talking about employer-sponsored graduate study, although some employees are privileged to have this option. I'm talking about the existence of fully funded PhD and fully funded master's programs. A fully funded PhD or master's program is one that offers a full tuition waiver and an annual living stipend to all or most students who are accepted to the program. The funding comes from the university typically in the form of a Graduate Assistantship, which is a part-time job with the university, exclusively for graduate students. Students with a Graduate Assistantship commit to 10-20 hours per week of work supporting the faculty in their research or teaching responsibilities. When providing a partial or full tuition waiver plus an annual stipend of $15,000 to $45,000 per year, a Graduate Assistantship is extremely valuable. The total value of this funded opportunity can be $75,000+ for a 2-year Master's program and $400,000+ for a 5-year PhD program (not including the value of the degree itself). You don't want to miss these opportunities!
Graduate Assistantships are typically only offered in full-time, research-based graduate programs such as a PhD or research-based Master's, as well as Master of Fine Arts (MFA) programs. Professional doctorates, such as the Doctorate of Medicine (MD) or Juris Doctorate (JD,) and professional master's, such as the Master of Business Administration (MBA) and Master of Public Administration (MPA), typically do NOT offer Assistantships and other forms of significant funding, so these degrees you will likely pay for out of pocket or with student debt. Therefore, consider if a research-based degree that offers full funding can still help you achieve your career goals. For most career tracks, a research-based degree will be highly valued by employers and you'll be able to pursue the jobs you want, rather than the post-graduate jobs you may need to pay down high student debt.
Fully funded PhD and master's programs can be tricky to find, but we have done a lot of the work for you! You can now get a copy of ProFellow's FREE Directory of Fully Funded Graduate Programs and Full Funding Awards which lists more than 1,000 fully funded PhD and funded masters programs in more than 60 disciplines. You can also sign up to use ProFellow's free database to find even more programs like these, as well as fellowships!
Unfortunately, fully funded graduate programs are virtually always full-time, on-campus commitments that require you to leave full-time employment. Online and part-time graduate programs rarely offer Graduate Assistantships and other forms of significant funding because they were created for working professionals. So, this is another factor to consider when weighing the 3 options for your next steps.
Fully funded PhD and master's programs make attending graduate school a lot less financially risky. With full funding, you can avoid the severe student loan debt that will negatively impact your disposable income, savings, credit and purchasing power. While a full-time, research-based program may not be your ideal option for achieving a graduate degree, it will give you valuable skills and can be achieved more quickly than a part-time degree. Therefore, if achieving your graduate degree is an important goal, I recommend applying exclusively to fully funded programs (and yes, leaving your full-time job to do so) because the student debt you accrue from a part-time degree may wipe out any financial gains in salary for years, if not decades, to come.
Grad school is not just for better job prospects.
If an increased salary is your primary goal in obtaining a graduate degree, then certainly you should do your research into which programs produce higher salaries for graduates and consider the investment. However, there is a lot of fluffy marketing material out there to sell you on a graduate degree and student loan debt financing that comes with it, so be discerning! Ask universities for specific stats about graduate outcomes, career pathways and expected salaries before applying to any type of graduate degree program.
An increased salary does not need to be your main motivation to attend graduate school. Some of us aim to achieve skills that will help us make a bigger social impact, or aim to become experts or scholars in a subject, or aim to achieve the highest academic credential in our field – it's a lifelong dream! These motivations are good too, and in all graduate programs, you gain new skills, build new networks, and enjoy the opportunity to dedicate your time to learning.
In any case, you should write down all the things that you wish to achieve through a graduate degree. Rank the importance and value of each of these things so you can make a real cost-benefit decision of whether to defer graduate school and continue working, or apply to enter graduate school in the near future, full-time or part-time. Consider the costs (immediate and long-term), the outcomes you hope to achieve, and also your gut instincts about your career pathways and opportunities before you. The ProFellow community is rooting for you!
If you'd like to learn more about how to successfully apply to fully funded PhD and master's programs, register now for my free online Masterclass: How to Achieve a Top Graduate Degree Debt-Free: The MATCH ME Formula™.
Dr. Vicki Johnson is the Founder and CEO of ProFellow, the world's leading online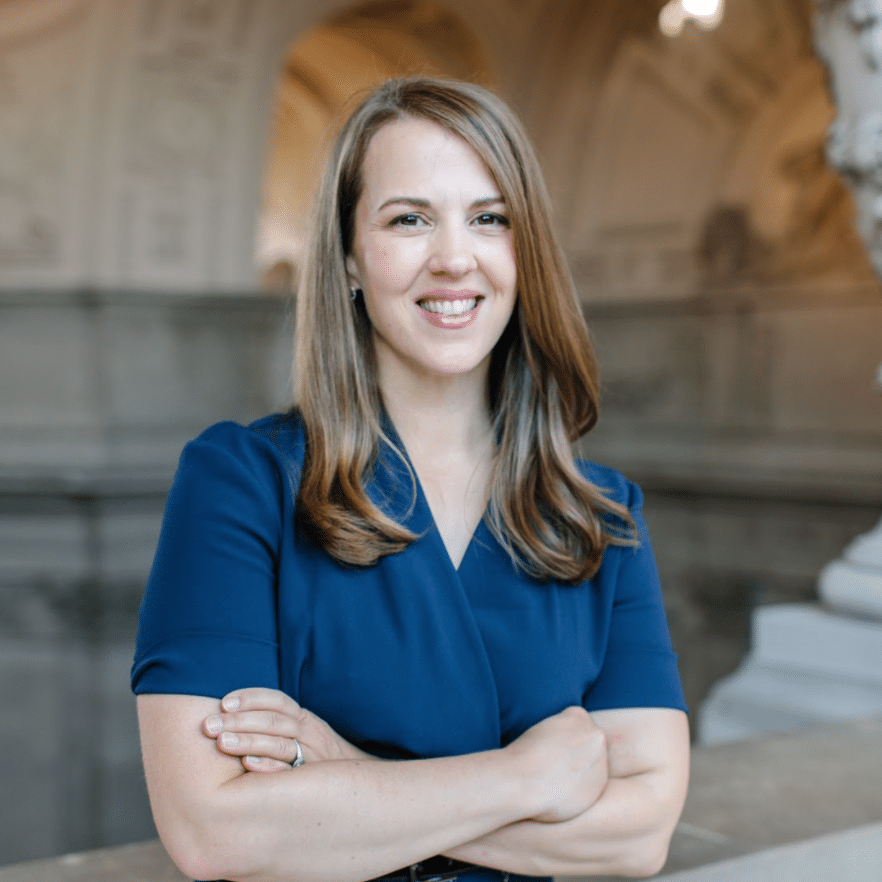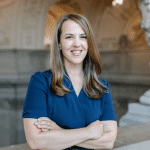 resource for professional and academic fellowships. She is a four-time fellow, a top Ph.D. scholar, a Fulbright recipient, and an award-winning social entrepreneur. She is the Creator and Director of Fully Funded™, an award-winning online course and mentorship program for graduate school applicants seeking to find and win full funding.
© 2023 Victoria Johnson, all rights reserved.