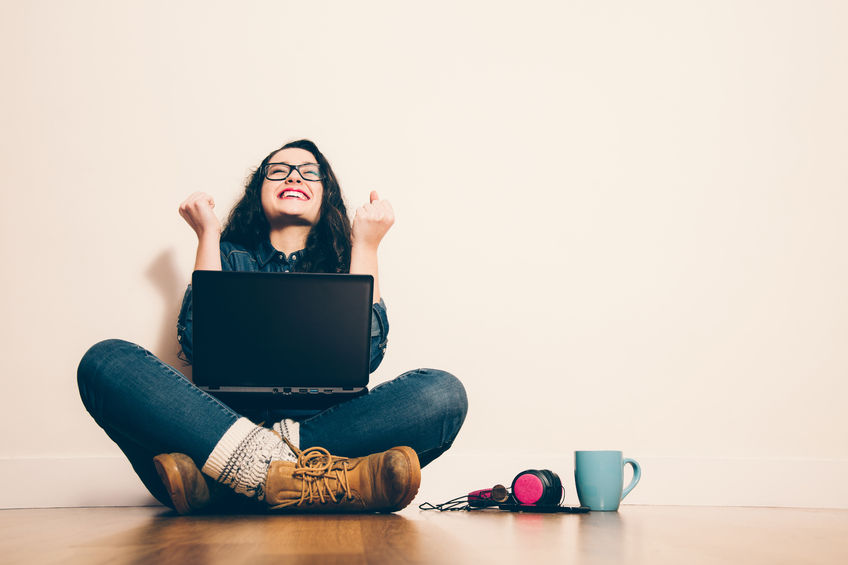 As the Fulbright English Teaching Assistant grant deadline approaches on October 11, it can be overwhelming to draw the final versions of your essays and application together. Zoë Gioja, a 2014-15 Fulbright ETA in South Korea and current National Fellowships Coordinator at the University of Notre Dame, provides her tips for big-picture polishes to focus on before you submit your application.
By Zoë Gioja
The Fulbright English Teaching Assistant (ETA) grant application has several key components, including: 1) a first page that includes personal information and experiences, your project title, an abstract of the Statement of Grant Purpose, and brief explanation of your future plans upon returning to the U.S.; 2) a one-page Statement of Grant purpose; 3) a one-page Personal Statement; 4) Foreign Language Forms; 4) references and 5) transcripts. Below are my tips for polishing the written components of your application. 
The Fulbright application first page
It can be tempting to see the first page as unimportant, something small that simply repeats personal information and other sections of your application. However, this page is often the first thing that your readers will see, and as such, it is crucial; it sets the tone for your entire application. It's the place that you can cogently and concisely articulate the most salient aspects of your qualifications, background, and motivation. Being able to discern what stands out about you and your proposal will go a long way to creating a meaningful context in which the reviewers will read your work.
Generally, what you put in the three boxes on the first page should not be inconsistent with how you discuss these points elsewhere in your application – don't surprise us – but also don't simply copy and paste from other sections on your application. This is a chance to explore aspects of your application from a slightly different or more concise angle.
Abstract
Like a research proposal, the abstract is a summary of the main points of your application. Things you'll want to include here are:
Your main qualifications. What do you bring to the table? What teaching, language, or other experience qualifies you for the ETA, and the specific requirements of that country?
Any main details from your personal statement, such as your motivation for pursuing the ETA, or other aspects of your background, that explain your enthusiasm and initiative for the grant.
Host country engagement
This is an opportunity to expand on your proposed host country engagement, whether or not your country requires a side project. As said above, this should match the project or engagement idea you briefly propose in your Statement of Grant Purpose. However, if you were pressed for space in that essay, this can be a good time to elaborate slightly on the specifics of the project.
Remember that your project needs to be both flexible and feasible. Make sure you it does not depend on a specific placement location, as most countries have some degree of variation on where you will end up if you receive the grant.
Be sure to think through the specifics of your host country engagement. How would this actually go? If you are proposing an after-school club, what activities would you do during this time? What type of students or community members would you be working with? If you are proposing a research project, demonstrate that the resources for your research will be available, and that you have thought through how you might go about conducting it.
Do not propose unrealistically ambitious or time-intensive projects, especially for research. Read the country description page on the Fulbright website carefully on this. You are here primarily to teach, and in many countries, this might take up most of your time. Be sure you understand where your specific program stands on this.
Your future plans
Be confident here: use language that shows conviction, that you have thought through your future plans, and how the Fulbright fits into them.
Make sure to elaborate on why the Fulbright connects to what you will do in the future. What are your post-fellowship goals and how will the Fulbright opportunity help you achieve your goals? How will you carry this experience forward with you into your life after the grant, and how will it lead you towards your future plans?
The Statement of Grant Purpose
As you're polishing this essay, be sure that you've spoken cogently and exhaustively about your qualifications. This essay is not a resume – that exists elsewhere on the application – so you should not simply list what you have done. Instead, interpret what you have done. Provide detailed examples of things have provided you the skills required for the fellowship – like teaching skills, adaptability, creativity and cross-cultural awareness.
When speaking about your previous teaching experience, think specifics. What techniques or approaches did you use? Did you ever face a challenge in the classroom, and if so, how did you overcome it?
Be sure you are relating your teaching experience to the specifics of the country you're applying to. Go back to the country description on the Fulbright page and read it over again. Have you discussed how you will address the needs of the country you are applying to? For example, if you read a page that talks about "large classes of 30-35 children with a tradition of rote learning," have you included examples in your application that demonstrate your ability to work creatively with large groups? within traditional approaches? Examples might include times you have managed a classroom, worked with large groups of children, or created particularly engaging learning activities for groups of learners.
For example, if you read a page that talks about "large classes of 30-35 children with a tradition of rote learning," include examples in your application that demonstrate your ability to work creatively with large groups. Examples might include times you have managed a classroom, worked with large groups of children, or created particularly engaging learning activities for groups of learners.
The Personal Statement
As you are finishing up your personal statement, be sure you have answered the big question: Why do you want to do a Fulbright ETA?
The Statement of Grant is the "how" and the "what;" the personal statement is the "why." The Statement of Grant answers questions like: How will you engage learners in the classroom? What qualifications do you have for this assignment? What will you do in the classroom, and for community engagement? The personal statement, by contrast, answers the "why" questions.
As you are polishing, make sure you've answered the big 4:
Why are you applying to this specific country?
Why teaching? (What led you to past teaching experiences? What did you enjoy about them?)
Why does the Fulbright – both in terms of the country, and in terms of teaching – fit into your future plans?
Will you thrive abroad? Consider ways to show, often indirectly, evidence of adaptability, flexibility, and maturity throughout this essay.
The Foreign Language Self-Evaluation
Coming as it does at the end of the application, this form can be easy to breeze through. However, you'll benefit from expanding more on questions #5 and #7, in particular.
Tips for Question 5 (Indicate amount of time spent in formal study and/or time studying or living in a country where language is spoken and the country.)
When you discuss past language learning, don't just list the number of semesters you've taken the language – that's available on your transcript. Instead, tell us the kinds of things you learned.
If you're advanced, tell us about what your classes focused on: specific advanced texts or literature in the language? Focus on achieving fluency in conversation? Immersive study abroad, or classes taken entirely in the foreign language?
If you're a beginner or intermediate, tell us how far you've gotten. Tell us what kinds of things you did in class: did your classes focus on all four language skills (speaking, listening, reading, and writing)? Did you attend outside of class events, such as language tables, or cultural events? Did you receive tutoring from a native speaker?
Tips for Question 7 (If you do not currently have the level of language proficiency necessary to communicate effectively, orally and in writing, in the host country language, indicate what you are doing now and what you plan to do to bring your language facility to an acceptable level by the time a grant would begin.)
Tell us what you'll do between now and when the grant would begin.
If you are self-studying, list specific names of resources you are using. Perhaps you consume media (TV shows, movies, news, etc.), in the language; tell us so. If you regularly use the language or speak with native speakers, share that with us as well.
Conclusion
Remember, since the Fulbright doesn't have an interview process, these few boxes and two one-page essays are the only chance we have to get to know you. Step back and think: how have I represented myself, and does this capture me?
Most of all, take a deep breath, relax if you can, and try to see if you can't derive a little growth and self-discovery out of the process. Good luck!
Also check out Zoë's tips for tapping your former university's application resources and see more Fulbright application tips.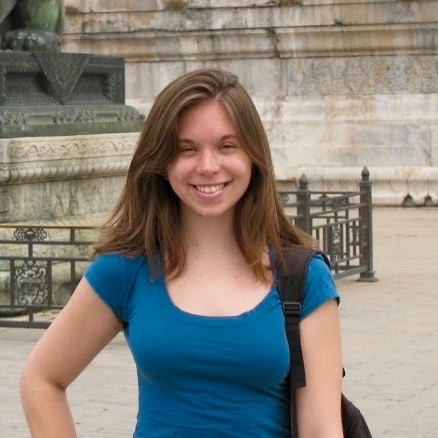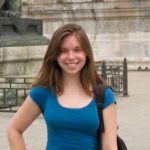 After graduating from Smith College in 2013, Zoë Gioja was granted a Fulbright English Teaching Assistantship to South Korea, where she taught at an all girls' middle school in Mokpo, a sleepy town on the southwest coast. While there, she started an after-school debate club, taught volunteer English classes to North Korean defectors, published work in Fulbright Korea's literary publication Infusion, and launched the site Fulbridge.org, which aims to connect Fulbright grantees across countries. She currently works as the National Fellowships Coordinator at Notre Dame, advising students applying to the Fulbright English Teaching Assistantship and other national fellowships.
© Victoria Johnson 2016, all rights reserved.