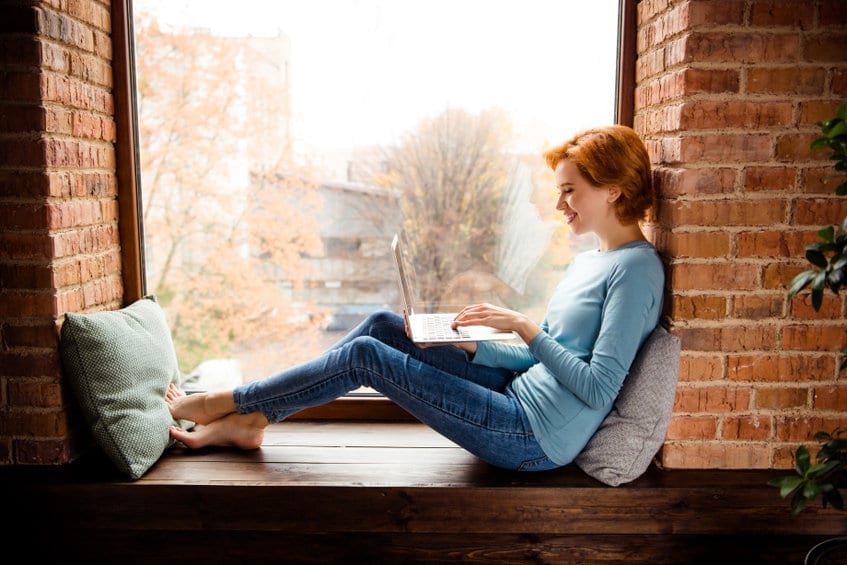 By Samantha Mendoza
Fulbright application season is officially in full swing, and summer is the perfect time to get a head start on your application materials. More specifically, it's a great time to start brainstorming your Fulbright personal statement topic so you can prepare to tell a compelling, convincing story that cements your status as a competitive Fulbright candidate. 
The Fulbright personal statement is a one-page narrative that will answer the most important question of the Fulbright application process: Why you? There are many components to a Fulbright application, but the personal statement is your greatest opportunity to showcase your unique strengths and experiences to really give the selection committee insight into who you are as a person. This includes describing your personal and academic journey and how a Fulbright Award fits into your professional goals.
It may be difficult to determine what you want the focus or theme of your Fulbright personal statement to be. You likely have a wealth of academic, professional, and extracurricular activities to choose from that demonstrate your leadership potential and ability to serve as a cultural ambassador. This list of tips will help you start narrowing down your list of potential Fulbright personal statement topics so you can make the strongest possible argument for your candidacy. 
Remember: The deadline for the 2023-2024 Fulbright Awards is Tuesday, October 11, 2022, at 5 p.m. Eastern Time.
How to Start Brainstorming Your Fulbright Personal Statement Topic
1. Make a List of Your Defining Characteristics
The Fulbright personal statement is an opportunity to paint a picture of who you are and what sets you apart from others. Start by making a list of the qualities that make you you. Write down as many qualities as you can think of, then slowly narrow this list down to the key qualities that really exemplify who you are. When your list is narrowed down to 3, brainstorm specific examples that demonstrate when you exhibited these qualities. You can also repeat this process by listing your core values to give you more ideas. 
It's alright if your list has generic qualities like "hard-working" or "passionate" because instead of simply stating these qualities in your essay, you will describe a time when you exhibited them that is specific to you and your journey. Remember: in an essay, you will show, not tell!
2. Identify "A-ha Moments"
An "a-ha moment" is an experience that helped you develop insight and led to personal transformation. Think of it as a time when a lightbulb went off in your head and changed the way you look at the world or your understanding of yourself and your responsibility to others. In your Fulbright personal statement, it's helpful to illustrate personal growth and how that growth sparked questions that you can examine through a Fulbright Award. An example of an a-ha moment can be how a disappointing tutoring experience helped you realize more effective ways to connect with students, or how a travel experience taught you the negative effects of voluntourism. 
Make a list of "a-ha" moments in your life and the questions they led you to examine. These moments don't necessarily have to directly relate to teaching, research, or the host country you plan to apply to — you can always draw these connections later in the process — but they should demonstrate your intellectual curiosity and cultural competency. When making this list, consider which experiences elicit the strongest reaction in you. Writing about something you're passionate about will help you showcase your authenticity and write a genuine narrative that allows your personality and unique perspective to shine. 
3. Recall Moments of Cross-Cultural Exchange
Fulbright Award recipients are expected to engage meaningfully with their host community, facilitate cross-cultural learning, and develop strong relationships with their international students, neighbors, and colleagues. Recall instances in your life when you immersed yourself in a new culture, learned from people with different backgrounds, navigated language barriers, or engaged in bridge-building in a multicultural community. 
International travel is not required to be selected for a Fulbright Award, so these examples could have taken place in your home community, perhaps when you joined a new team, took a World Religions course, or volunteered with a community organization. If you're a member of the global diaspora, these could be examples of how you engage with and share your culture with others. If you choose to write about a study abroad or travel experience, be careful to avoid simplistic "savior vs. victim" language that could unintentionally dehumanize the population you're writing about or make it seem as though you view yourself as someone who will teach others as opposed to learning from them yourself. 
Above all, these examples should demonstrate your ability to be adaptable and navigate new environments, and how you will both share your knowledge with others while learning from them at the same time. After all, that's what cultural exchange is all about!
4. Draw Connections to Your Host Country
Again, international travel is not required to be selected for a Fulbright, so you don't need to have personally traveled to the host country you plan to apply to, nor do you have to be a member of that country's diaspora. It is helpful, however, to make an argument for the host country you've selected by drawing connections to it from your personal experiences. Perhaps you have:
Examined a specific country's literature or prominent authors/musicians/filmmakers

Completed a course that focuses on the history or politics of a certain country

Taken part in a country's cultural practices, such as traditional dance or cooking 

Developed a relationship with a neighbor or colleague from a different culture

Volunteered with a refugee population 

Completed a research project on a current event taking place in another country

Learned a new language
Consider how any of the experiences you list may have led to an "a-ha moment," and remember that if you haven't personally traveled to the country you plan to apply to, you can draw similarities to your own culture or interests. For example, perhaps colorism is an issue in your community, and you would like to examine how this affects another country that grapples with the same problem. Or perhaps your culture has a rich oral storytelling tradition, so you'd like to analyze the storytelling practices of other communities. 
If you're stuck deciding between a few different countries, this brainstorming will help you make your final selection and determine which host country you feel the most connected to/curious about and can make the strongest argument for. 
5. Consider Your Future Goals
A fellowship application should answer 3 key questions: Why you, why this fellowship, and why now? To address these questions in your Fulbright personal statement, you'll have to consider your future goals and make an argument for how a Fulbright Award will help you get there. 
It's ok if you still don't know exactly what you want to do professionally. Perhaps you're still choosing between three different career paths. This is completely ok! For the purposes of this essay, stick with the option that is most appealing to you or that you currently feel most passionately about and craft an argument for how your Fulbright will give you the skills and experiences to get there. It's alright if you end up changing your mind down the road, but the important thing the committee needs to know is that you don't just see your grant as an opportunity to take a gap year or live abroad, you view it as a professional development opportunity that will allow you to launch a lifetime of cross-cultural learning. After all, a Fulbright Award is an investment in your future!
A Fulbright Award is an incredible opportunity to teach, conduct research, or study abroad. By getting an early start on your Fulbright personal statement and thinking critically about how to articulate why this program is the right fit for you and your goals, you'll be headed to the airport in no time. 
Samantha Mendoza is a two-time fellowship winner and multimedia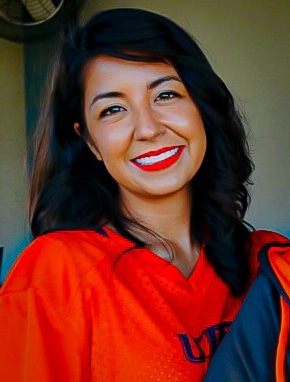 storyteller who has worked for NGOs across East Africa. She completed a Fulbright English Teaching Assistantship in India in 2016 and a Princeton in Africa Fellowship in Tanzania in 2018. She also received a fully-funded Master's degree from the S.I. Newhouse School of Public Communications at Syracuse University. 
Still deciding which Fulbright host country to apply to? Check out How to Choose a Fulbright Host Country: Advice from Two Former Fulbrighters.
© ProFellow, LLC 2022, all rights reserved.