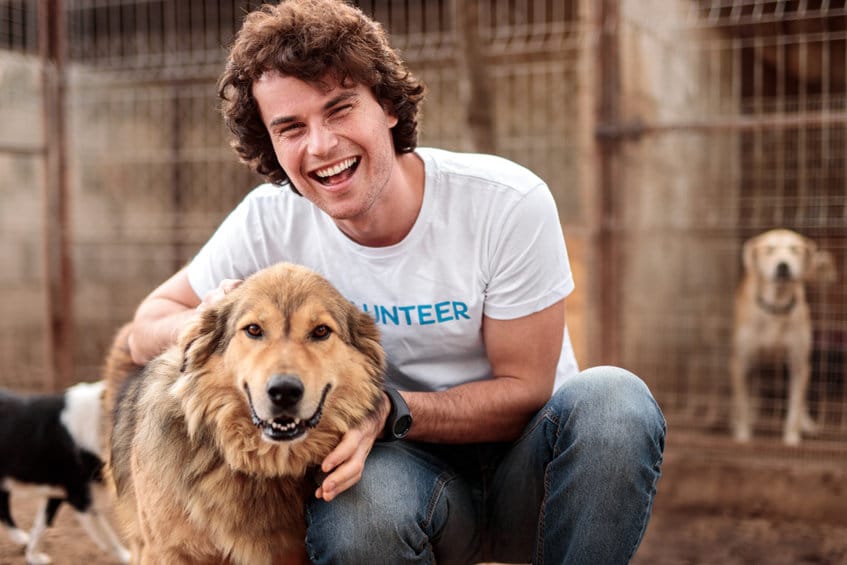 By Dawn Angelicca Barcelona 
Completing community service and volunteering at organizations with missions that align with your values and interests can be a great way to spend your summer — and ultimately prepare you for fellowship and funding opportunities! In preparation for an upcoming application, you may be interested in gaining more hands-on experience in your field or discipline, but are unsure of where to start. In this article, I'll share some tips so you can find out a few ways to volunteer this summer while clarifying your career goals and making yourself a more competitive fellowship and graduate school applicant. 
The Benefits of Volunteering
Volunteering helps you connect with causes you feel passionate about while giving you the opportunity to work alongside and build community with people who may have similar values, goals, or career paths as you. It can also give you a glimpse into an industry, field, or type of job you might like to explore without having to commit to it full time. When you're in the early stages of figuring out what you'd like your career focus to be, or even what type of fellowship you might want to apply for, volunteering can give you the flexibility and freedom to try a few different roles on for size. 
When I was in middle and high school, I had always been passionate about education and writing, though I was also interested in healthcare and art. I took on volunteer gigs as a reading and writing tutor, ushered at a local performing arts theater, and even volunteered in the emergency room of the hospital my mom worked at. I quickly learned that what most excited me was having the opportunity to teach and mentor younger students, which eventually led me to successfully apply for a Fulbright English Teaching Assistantship in South Korea. 
As you can see, my volunteer experiences were transformational, and really allowed me to discover my passion while developing a diverse set of skills that ultimately made me a competitive fellowship applicant. Now it's your turn! Finding ways to volunteer begins with identifying which volunteer opportunities excite you, knowing where to find them, and subsequently leveraging your volunteer experience as you prepare your fellowship applications. Here are four ways to get started on your volunteer journey. 
5 Ways to Volunteer Like a ProFellow
1. Find Causes To Advocate For
If you're planning to apply for a fellowship or graduate school, you probably already have a good idea of which causes are important to you. Perhaps you can envision yourself conducting research on climate change, disaster relief, food security, or education, to name a few, or perhaps you already have past experience in these areas that you would like to build on. 
However, if you're drawing a blank on which causes resonate with you, start out by making a list of issues you'd like to see changed in the world. Narrow that list down to a few that give you the most energy and excitement when you think about them. This will give you a good set of causes to start with when researching volunteer opportunities. 
You can also think back on your own personal experiences and draw inspiration from a struggle or challenge you encountered in the past. For example, one of the causes I'm involved with is mental health advocacy, which stems from my personal experience of confronting social stigma and having trouble accessing appropriate resources when seeking help for my own mental health. Through my current volunteer work, I'm now able to help others by facilitating dialogues in schools, community organizations, and workplaces on the importance of mental health awareness and support. 
As you can tell from my personal story, taking the time to reflect on your passions and values can ultimately lead to fulfilling volunteer experiences. Once you have a better understanding of the issues, causes, or missions you'd like to advance, it's time to explore your options and find ways to volunteer to be a part of creating the change you wish to see in the world. 
2. Find Ways to Volunteer
Finding volunteer opportunities can be made easy by searching volunteer database websites like VolunteerMatch. These volunteer databases house thousands of opportunities that you can filter by cause, location, distance, and skills needed. There are even virtual volunteer opportunities available if traveling to a volunteer site isn't feasible for you right now. You can also browse the list of organizations that are posting on VolunteerMatch to find out more about their mission and the time commitment and skillsets they're looking for in a volunteer.
Another way to search online for organizations that might interest you is by doing a general search in the city you live in. When I first moved to San Francisco to work in tech after my international fellowship, I knew I wanted to volunteer with a mental health organization, so I researched "mental health volunteer opportunities in San Francisco" and found a quick list of organizations to reach out to. When you get to an organization's homepage, there will likely be a section of their website dedicated to getting involved. That's always a good place to start, as organizations love getting help from passionate volunteers! 
3. Take Full Advantage of the Volunteer Opportunity
A can-do attitude can go a long way! Once you find a volunteer role that excites you and work with organizational leadership to establish a timetable, feel free to dive right in and make yourself useful. One of the most important attributes of a successful volunteer (and fellowship applicant!) is adaptability. Being able to step in and lend a helping hand wherever needed will allow you to grow and develop new skills that you might not have previously planned. This will also allow you to have an even greater impact by helping out with the small but important tasks, all while making you stand out amongst your peers.
While your volunteer experience will be great for the organization to get some help advancing their goals, this experience should also allow you to grow some of the skills you'd like to develop. Don't be afraid to speak with the volunteer coordinator to let them know what you'd like to learn during your time with the organization. It may even be useful to schedule a weekly or monthly check-in or coffee date with your supervisor. This will give you the chance to discuss how things are going, what you'd like to gain more experience in, and how you can learn from other leadership members at the organization. These professionals are a wealth of knowledge, so don't be afraid to chat with them about their professional journey. These relationships will be extremely beneficial as you solidify your career and fellowship goals!
4. Leverage Your Volunteer Experience in Your Applications
Most fellowships and funding opportunities will require you to write a personal statement, and drawing from your volunteer experiences is a great way to begin brainstorming what you may want to write about. When I was applying for my Fulbright Award, I listed out all of my previous volunteer and professional roles and reflected on which ones most closely related to my goals as a Fulbright English Teaching Assistant. When writing my personal statement, I was able to include some of the lessons I learned and practical skills I gained through my volunteer roles, which made me a stronger applicant with a proven record of success in the field I was hoping to enter. 
Many international fellowships also require you to submit letters of recommendation from supervisors, professors, or colleagues who can testify to your potential as a candidate for a competitive fellowship. Seeking recommendations from your volunteer supervisors is a great place to start, especially if the fellowship has a similar focus as the organization. 
5. Stay in Touch
It can be bittersweet when summer ends and you need to get back to your normal school routine. You may have to move back to your college town, or simply let go of your volunteer position due to your academic time commitments. However, the relationships you build while volunteering can last you a lifetime, and you never know when you'll run into someone you volunteered with or helped. I've had instances where I've volunteered at events for women looking to get into the STEM field and ended up working with them years later! 
If you had a meaningful volunteer experience at your organization, chances are the feeling was mutual. Send a quick email every 6 months or so to check in with your supervisors: Ask how their organization is doing, what new volunteer initiatives are coming up, and offer help and resources when you are able to. Part of volunteering is building community, and just because you aren't actively putting in hours to do community service with your organization, doesn't mean the relationship has to end. 
If you don't have a volunteer opportunity on your calendar yet, definitely take this article as a nudge to get you started on your search. Once you find a cause that resonates with you and connect with an organization that does meaningful work, I guarantee you will find so much joy in helping others while making yourself stand out as a competitive fellowship or graduate school applicant.
Dawn Angelicca Barcelona (she/her) is a Filipina-American tech recruiter in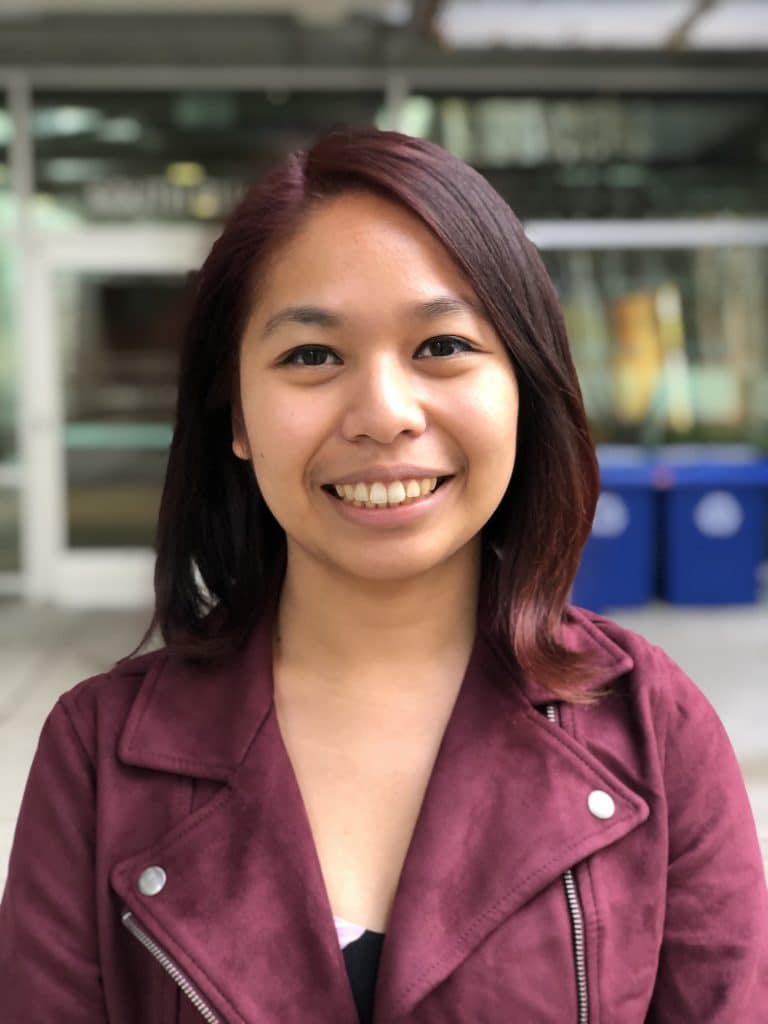 San Francisco. She was a Fulbright English Teaching Assistant in South Korea from 2014-2016,  where she taught English to elementary school students and worked on the Fulbright Korea Infusion Literary Magazine. Dawn has served on the Board of Directors of the Northern California Fulbright Association since 2019. She loves to dance and write poetry and was awarded the San Francisco Foundation/Nomadic Press Literary Award in 2022.
Learn more about guest author Dawn's journey from volunteering, to a Fulbright, to the tech world in her recent article, "How To Launch Your Tech Career After an International Fellowship."
© ProFellow, LLC 2022, all rights reserved.