"My journey to earning a Master's degree has been two years in the making. At every turn, ProFellow's incredible scholarship database and cache of helpful articles provided the support I needed to turn my dreams into reality. What I appreciate most about the ProFellow platform is its open accessibility and strong stance against academic gatekeeping. Thanks to ProFellow, I honed the skills I needed to write successful scholarship and graduate school applications and am now a Master's candidate at the University of Gastronomic Sciences in Pollenzo, Italy and a recipient of the James Beard Foundation National Scholars Award! Thank you ProFellow for being an essential part of my academic career!"
Kavita Malstead, James Beard Foundation National Scholars Awardee
---
"As a Pakistani student and the first in my family to go to university, I have always had to work extra hard to figure out opportunities for my scholarly and professional growth. ProFellow has been an excellent and easy-to-use resource that has given me clear and helpful information on funding opportunities. I wanted to pursue a DPhil (PhD) from the University of Oxford, and when I was admitted into their programme, I was ecstatic. However, I still needed to figure out funding sources for my education. It is thanks to ProFellow that I first found out about the Humane Studies Fellowship and all the details on their requirements. This information was the foundation for my own application to the fellowship and I am happy to report that I am now a Humane Studies Fellow for 2022!"
---

I discovered ProFellow when I was in the middle of my MBA application process. When I was working through personal statements and recommendation letters, ProFellow provided insightful advice and content that helped to make my application centered around my goals + aspirations post-MBA and helped me get into grad school successfully."
Eliana Lozano, MBA Candidate at University of Michigan, Ross School of Business
---
"Through a combination of various ProFellow articles, paid workshops, and free seminars, I have been able to pursue work that aligns with my passions within a very short period of time. ProFellow's resources are both general (such as resume preparation) or specific to particular opportunities. Many webinars for specific fellowships are offered entirely free of charge, and I have never been disappointed with the quality of the paid workshops I have attended…ProFellow's programs and materials are truly an investment in one's self!"
---
"ProFellow has been a great source of tips and advices on how to come up with a competitive fellowship application. I have followed them in my fellowship applications and because of that I was successful in getting the Humboldt Fellowship offered by Germany."
---
I discovered Profellow while looking for fellowships abroad for public policy. While I did not get exactly what I wanted, I did discover the free masterclass from Dr. Johnson which gave my thinking a lot more structure in terms of applications I keep sending here and there. I ended up sending a letter to my university to give me a waiver under their existing scholarship scheme to receive a 75% waiver for tuition and boarding which has made my grad school journey quite smooth.
Debraj Nath Gupta
---
"I am a 57-year-old writer, emerging from an extended period out of the workplace when I was a stay-at-home dad for my two children. I thought there would be few fellowship opportunities for those like me lacking an affiliation with an educational institution, but in 2019, I received a fellowship from the International Youth Library (IYL) in Munich, Germany, to do research for a biography I am writing. Vicki Johnson encouraged me to look for other opportunities, and I have since received a second fellowship from the IYL and am applying to other fellowships I have discovered on ProFellow. If you have the desire, no age is too old!"
David Gross Jacobson, International Youth Library (2019, 2021)
---
ProFellow helped me to find and win a fellowship with E2, enabling me to work with regenerative farmers and ranchers for a year. The fellowship was like a bootcamp, after which I worked with two of the ranchers to write a $2M USDA grant proposal. We won it, I quit my dayjob, and now we're running a 3-year dream project in the High Plains of CO, KS, and NE.
Lauren Hafford, E2 1Hotels Fellow
---
"I am a senior professor and have received several fellowships during my career, and nonetheless I still have gained a lot from being part of the ProFellow community! The database is an incredible resource for looking for funding for my research interests. I recently applied to and was awarded an American Councils Title VIII Research Scholar Program fellowship to conduct summer research in Romania, which is an opportunity I would have never known about without ProFellow. I often direct my junior colleagues and my graduate students to this valuable resource. I recommend it to people at all stages in their careers!"
Shawn Flanigan, American Councils Title VIII Research Scholar Program Fellow, 2021-2022 (COVID permitting)
---
"A big thank you to ProFellow for consistently sharing new and interesting fellowship opportunities. Thanks to ProFellow, I have been able to submit successful applications to several Fellowship programs, such as the Asian University for Women Senior Fellowship Program in Bangladesh, the William J. Clinton Fellowship for Service in India with the American India Foundation, two English Language Fellowships with the U.S. Department of State, and one Non-Resident Fellowship with the Turkish Heritage Organization. These programs really changed by life, and I am still going strong with an application in for the Fulbright Scholar Program. Thank you, ProFellow, for all that you do! You are amazing!"
John Simpson, AUW Senior Fellowship, English Language Fellowship, AIF Clinton Fellowship, Turkish Heritage Organization nonresident fellowship 2020-2021
---
"Over four years I have been in this wonderful platform of ProFellow to grab international opportunities and awards, learn about testimonials from others, and read amazing articles. In 2019, I was selected for the Fulbright Teaching Excellence and Achievement program and spent my 7-week fellowship in Montana, US. I also won the I.E.C. Awards organized by International Innovative Future Education Summit and Awards. I continued exploring more opportunities, and this year I applied for 4YOU2 English fellowship in Brazil and have made it through my two Interviews. Now I am in the final stage, waiting for the program to begin in January 2022."
Mahamba Ebastian Ihonde, Fulbright TEA Fellowship, I.E.C. Award, 4YOU2 English fellowship in Brazil (onboarding)
---
"While I was exploring my actual myself, I got to know about ProFellow. With passion and persistence, ProFellow channeled my passion into answers that allowed the selecting committee to see my dedication. When I was selected for the US Legislative Fellowship in 2016, I felt a sense of unity with like-minded people during the fellowship. I am sure that through Profellow, one will certainly be able to find answers to unexplored questions."
Umer Iqbal, US Legislative Fellow
---
I entered a Ph.D. program that wasn't funded, but with the foundational guidance of Vicki Johnson and the Fully Funded course, I have been able to secure two fellowships, providing more than $25,000 in funding! I will continue to utilize the resources taught throughout the course of my research journey.
Navi Somerville, California Institute of Integral Studies Student Union Fellowship, in collaboration with the Wellness Center and Fellow with the Center for Writing and Scholarship
---
"I have always dedicated myself to, and loved, hands-on learning, despite it not often loving me back (with barriers ranging from health to an actual 7.7mW earthquake followed by a city-wide riot impeding my education). Despite–maybe even because of–it, I wanted to continue learning formally, until I was sated, without it putting me in deep debt. During my research process, I discovered Profellow and through it found a mindset that helped validate and support my own ideas regarding making education accessible and removing gatekeeping in the process. Through the confidence imbued in part by the resources within Profellow, I applied to, and was awarded, the Erasmus Mundus Joint Masters Degree in Smart Cities and Communities program on a full scholarship. I now recommend Profellow to every applicant I meet as I truly believe that its wealth of information–which is easily filterable and searchable–is a must-have in every future scholar's toolkit."
Deeksha Singh Vijay Singh, India, Erasmus Mundus Smart Cities and Communities Scholar to the UK, Greece and Spain
---
"Profellow made me discover a gold mine of the best graduate school and interest-tailored opportunities I never knew existed. I was overwhelmed with the several scholarship requirements, but with their advice on how to submit winning applications to attract scholarships and fellowships, I become even more confident about my graduate school applications and have already tendered in a few for admissions next year. The best part about ProFellow is that all the opportunities and advice are all, in one place which makes the website easy to navigate. And as if that is not enough, all the opportunities have attached links for further research or saving!"
Vincent Otmar
---
"I cannot thank ProFellow enough! I wondered what scholarship committees want from the applicants for a long time. After reading articles of ProFellow on how to make a powerful application, I discovered a tip that made my long-term ambitions achieved: to add urgency in your application. By telling the urgency of what I wanted to study, I am 1 of 2 who won a scholarship among plus 200 applicants. It was a complicated and hard adventure to study in Europe from Rwanda."
Josaphat Rutaganda
---
"ProFellow was a tremendous resource when I was looking for a professional fellowship–seeking career advancement and adventure. Through the database, I found the Alaska Fellows Program, and was selected as the Entrepreneurship and Research Fellow in the 2019-2020 cohort. This fellowship was an incredible experience, both personally and professionally, and following the program, I stayed in Alaska working full-time at my host organization. ProFellow and the Fully Funded Course have also been instrumental in my search for graduate programs. Two years ago, I was accepted to four master's programs with no scholarship or funding, and I decided not to go. The Fully Funded Course taught me how to identify fully funded programs and craft strong, memorable applications that stand out to a selection committee. In fact, less than an hour before I sat down to write this, I received my first offer of graduate acceptance with a full funding package. Without the guidance and resources of Profellow and Fully Funded, I would never have known how to find and competitively apply for this opportunity."
Julie Gardella, Alaska Fellows Program, Entrepreneurship and Research Fellow (2019-2020) and University of Massachusetts Amherst MBA program, Fall 2022
---
"Dr. Johnson encouraged me to be proactive and persistent in pursuing funding opportunities. Thanks to ProFellow's training and coaching, I have funded my entire doctoral program through two graduate assistantships and fifteen competitive scholarships, and will be graduating debt-free. In addition, I was selected by the prestigious Urban Leaders Fellowship program, a fellowship that ProFellow shared with me, which will increase my professional skills set and prospects for my post-graduation career. Thank you, Dr. Johnson!"
Jose R., 2021 Urban Leaders Fellow, The Arthur & Elizabeth Ritch Endowed Scholarship, Walter H. Meyer & Garry L. White Memorial Scholarship from The Seattle Foundation, Arnold and Julia Greenwell Memorial Scholarship for Social Sciences and Humanities, Douglas W. King Endowed Scholarship, Insight Foundation Scholarship, Laurence J. Peter Memorial Fellowship in Teacher Education, WSECU Scholarship Award, The Blethen Family Foundation Scholarship, Arnold Green Endowed Scholarship in Education
---
"I discovered ProFellow when I was in the middle of the application process for a scholarship through UNCF. Due to the timing of the pandemic, I was worried about scholarship applications and how it'd affect my school. After exploring ProFellow, it helped me with utilizing all of the parts of my UNCF scholarship and it pushed me to submit what I would bring to the table for winning the scholarship. I am happy to say that I am a UNCF Panda Cares scholarship recipient for three years!"
Tara Mason; 2020-2023 UNCF Panda Cares Scholarship Awardee
---
"ProFellows is an organized, streamlined plethora of information that is up-to-date and user friendly. Since finding ProFellows, I've applied to several Postdoctoral Fellowships that I would not have known about otherwise. I've also signed up for the listserv and receive helpful tips on applications in general. It's a great site!"
Mitchell Damian Murtagh
---
"I got in!! I just found out today that I was accepted to be a New York City Urban Fellow. Your guidance helped me tie together some of the most crucial points of my story in relation to the program. In particular, your interview tips helped give me an edge in an extremely competitive candidate pool."
Kashay Sanders, 2013-4 NYC Urban Fellow, Dartmouth College Class of 2011
---
"ProFellow's insightful, engaging tips and strategies played a crucial role throughout my fellowship application process. From the steps to combat writer's block to personal statement opening examples, the tools further activated my talents and increased my potential to new, unprecedented heights. I received the news this month that I was selected as a Public Policy & International Affairs Fellow!"
Khalil Markham, 2018 Public Policy & International Affairs Fellow, Mississippi Gulf Coast Community College Class of 2017
---
"For the past five years, ProFellow has been my go-to site for identifying and preparing for competitive fellowships. Through the site, I was able to learn about the UNICEF USA Global Citizenship Fellowship as well as the New York Urban Fellows Program (among many others). Being awarded both fellowships in 2017 was the best difficult decision I ever had to make, but I know I never would have applied for either without ProFellow."
Hanna Cody, 2017 UNICEF USA Global Citizenship Fellowship & 2017 New York City Urban Fellow (declined), Rollins College Class of 2016
---
"ProFellow is amazingly helpful for aspiring students and young professionals seeking fellowships. My first and only recommendation is go to ProFellow! I used many of the  application tips provided by ProFellow and I am now completing one of the most prestigious Fulbright fellowships in the field of journalism at Arizona State University."
Kazi Mohua, 2017-18 Hubert H. Humphrey Fulbright Fellowship from Bangladesh
---
"During my senior year, I first learned about the Running Start Star Fellowship. I thought I was a long shot for the program, but I utilized ProFellow application tips, such as, to specifically include leadership and relevant academic experiences on my resume. I restructured my resume to include time I spent on leadership councils. I also followed up my application with a copy of my thesis on political rhetoric and we actually discussed it in-depth during my fellowship interview. I was accepted into the program for the fall of 2015! ProFellow continues to be a wealth of information that I still utilize as I move forward in my career."
Megan Lehman, 2015 Running Start Star Fellow
---
"I did a search for STEM fellowships on ProFellow and I came across the NSF Graduate Research Fellowship. I utilized the tips on how to maximize my chances of winning the fellowship, particularly on writing the essays, streamling my resume, and obtaining letters of recommendation. To my happy surprise, I was one of the lucky few selected for this prestigious fellowship. Thank you, ProFellow!"
Albert A., 2017 NSF Graduate Research Fellow
---
"ProFellow was extremely useful for discovering and bookmarking fellowships. Also, ProFellow's articles on Fulbright application tips were crucial to me winning the Fulbright grant to Italy. I was pleased to have the opportunity to write an article for ProFellow to give my own advice and tips for deaf applicants who are preparing applications for the Fulbright grants."
Sheila Xu, 2016-17 Fulbright Grant for Study/Research in Italy, MIT Class of 2014
---
"I searched the internet for information on the Young Southeast Asian Leaders Initiative (YSEALI) Professional Fellows Program. I was so delighted to learn about it on ProFellow. I utilized the application tips and advice of the alumni interviewed by ProFellow. Because of these resources, I had the confidence to apply, and I won it!"
Rosalie Alejandro Molina, 2016 Young Southeast Asian Leaders Initiative (YSEALI) Professional Fellows Program: Economic Empowerment
---
"Without ProFellow, I would not have stumbled upon the Global Health Corps fellowship. Just last year I was juggling 4 jobs as a consultant, but once I found this opportunity, I gained a stronger focus. ProFellow's application tips changed my approach to the application process. Today, I am working as a Global Health Corps Fellow in Malawi, Africa and following my passions."
Dominique Wilson, University of Illinois Springfield Class of 2016, now a 2017 Global Health Corps Fellow in Malawi
---
"I'm grateful for ProFellow's interviews with fellowship winners. Through ProFellow, I learned about the Bill Emerson National Hunger Fellowship experience in an article by alumnus Gagan Gupta. Also, ProFellow's Fellowship Application Guide helped me get organized when I applied for the fellowship. Thank you ProFellow!"
Funke Aderonmu, 2017-18 Bill Emerson National Hunger Fellowship, University of California Davis Class of 2017
---
"The Rotary Peace Fellowship is a highly competitive fellowship. Knowing this, I used ProFellow's application tips to strengthen my application. I'm pleased to report I was selected for the 2017 Rotary Peace Fellowship from among 540 applicants globally! Through the fellowship, I received a full scholarship to pursue a Master's at the International Christian University Rotary Peace Center in Tokyo, Japan. The scholarship covers tuition, travel, living expenses, plus books and materials for up to 2 years and is estimated to be worth around $100,000. Thank you ProFellow for providing me the tools needed to win this life-changing opportunity."
Saeed Jama Abdi, 2017 Rotary Peace Fellow, CEO & Founder at CEDS-SOMALIA
---
"ProFellow was very helpful in writing my fellowship application. Advice from successful fellows helped inspire my writing and guided me during the application process. I'm pleased to share that I was accepted into the NYC Service Fellowship. This opportunity was perfect because it placed me at a city government agency while allowing me to put my AmeriCorps experience into practice."
Christopher Frye, 2017-18 NYC Service Fellow, University of Maryland College Park Class of 2016
---
"I applied twice, unsuccessfully, for the Global Investigative Journalism Network (GIJN) Conference Fellowship. The third time I applied, I used tips from ProFellow on how to enhance my resume and tell my story through my personal essay. This time, I won the fellowship! With this opportunity, I was provided funding to attend the 2017 Global Investigative Journalism Conference in Johannesburg, South Africa. It is the premier international gathering of investigative and data journalists."
Jasmin Moli of Bangladesh, 2017 Global Investigative Journalism Network (GIJN) Conference Fellow
---
"I am writing to sincerely thank you for the application tips you provided that helped me throughout New York City Urban Fellows selection process. I just received a great news that I got into the program. I am so excited for this wonderful opportunity. Thank you again so much for offering your generous advice!"
Rentsenkhand "Handaa" Enkh-Amgalan, 2016-17 New York City Urban Fellow, formerly an international student from Mongolia at East Tennessee State University
---
I discovered ProFellow just before applying to my graduate program in Israel in 2013. ProFellow prove invaluable to me with helpful articles on how to approach programs, write my personal statement, and make the most of my time in school. Over the years, this site, and supporters, have continued to help me find new ways to meet new people, deepen my skillset, and make a real impact in my communities. I'm proud to share that I have successfully applied for and participated in five fellowships and programs I've found through ProFellow.
Aaron Lloyd Wright, Tel Aviv University, Israel 2013-2014, Porter School for Environmental Studies; Schwarzman Scholars 2014, accepted but did not attend; Frederic Bastiat Fellowship, Mercatus Center 2012; Jeremiah Fellowship, 2013; Center for Health Journalism California Fellowship, 2017; 2016-17 NewGrounds Professional Fellowship
---
"I applied for a number of fellowships via ProFellow and was awarded both a Fulbright ETA and a WorldTeach Fellowship. The advice I gathered from ProFellow's articles made the process so much easier. Finding ProFellow also inspired me to look in unconventional spaces and directions in order to make opportunities possible, like the one I just had in Vietnam via the Christianson Grant. I plan to apply for fellowships and graduate programs down the line, and will keep using ProFellow to navigate those processes."
Jennifer Tran, The University of Texas at Austin Class of 2015
---
"Thanks to ProFellow's application tips, I was able to write a clear and concise research proposal and personal statement for my successful Fulbright application. Thank you!"
Andrew Harrison, 2016-17 Fulbright Grant for Study/Research in Denmark, Hope College Class of 2016
---
One day I discovered ProFellow when I was in the middle of the application process for the BlueStone Rising Scholar Award. When I was really great, the many interviews articles of former fellows helped me feel like I knew what the application committees were looking for.  As a result, I'm happy to say that I am an awardee!
Maya Pramod, BlueStone Rising Scholar Award, Brandeis University
---
I had a miracle discovery when I was searching for fully-funded professional graduate schools. ProFellow came out, and I was so happy when I began to read about the testimonies of many students' success stories that had been given the opportunity and used ProFellow website to find a fully funded graduate school or professional program. ProFellow is an opportunity basket that makes your wishes and goals for educational achievement to come true even if you never dreamed of being part of a fully funded graduate school or an academic professional program.
Victor Newking Garpulee
---
Profellow is great because it is a resource that centers many opportunities together rather then them being scattered in the hundreds of emails you can get in a day. I also liked it where after I received my full scholarship and stipend to pursue my goals that I am able to help my friends.
Zachary Deziel, working on a fully-funded a MS and PhD in Nuclear Engineering at Texas A&M
---
It was like I was in the dark trying to figure out how best to gain entrance into graduate studies in most schools in the UK, Canada, and America. I never did understand what I was doing until I found ProFellow, and the narrative changed. Through ProFellow's seasoned mentorship, I got mastery of the secret of getting a fully-funded scholarship into graduate studies. Currently, I am applying for other opportunities which I discovered through ProFellow. It has been amazing working with ProFellow, and I will always recommend ProFellow for my mentees so that they can also enjoy the same thing I am enjoying.
Timothy Tochukwu Amah
---
I got to know about Profellow in the middle of the 'Application season'. The articles I read all came in at a great time that I needed them most. They are serving as a guide for me as I apply to various schools and scholarships. I am more confident about my essays and applications than before.
Emmanuella Nzeribe
---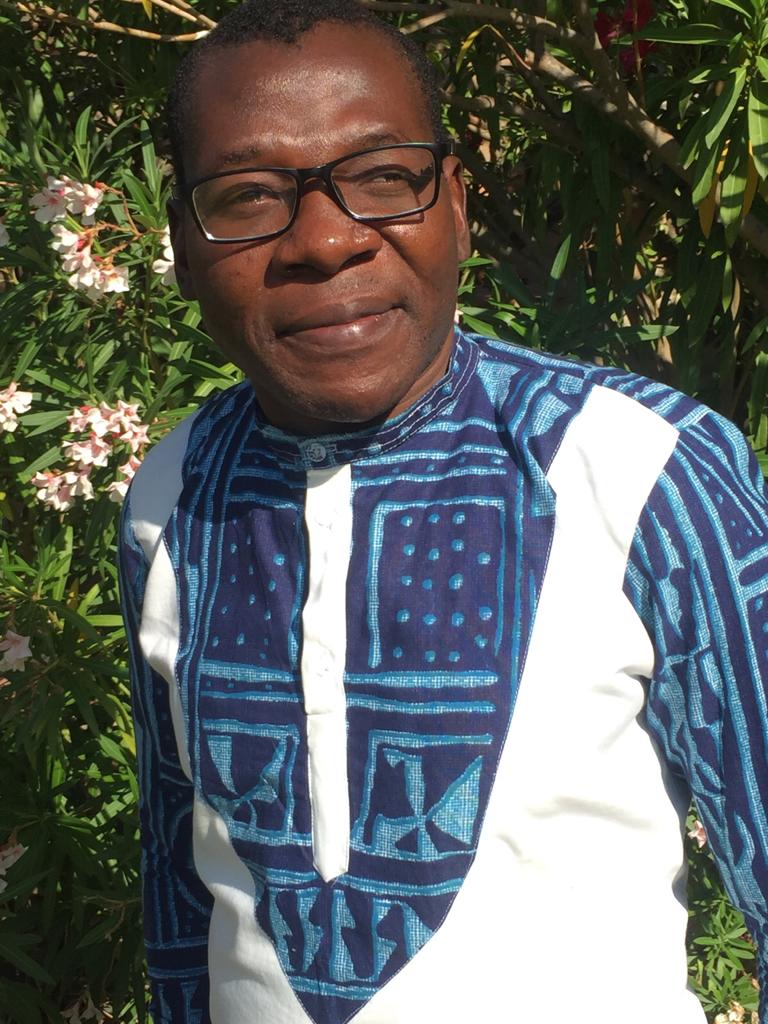 I discovered this fantastic platform, which offers a wealth of unique chances and information not long ago. I'm taking advantage of the resources available to me, and it's helped me better my approach to applying for professional fellowships. ProFellow's application recommendations were constructive in completing my fellowship application, and I will be sharing my success story soon.
Shey Vitalis Mbunkur
---
ProFellow resources have been a tremendous asset in assisting me with navigating the doctoral application process. I was afforded a wealth of information that simplified the process and made it seamless. Further, I consider the knowledge gleaned from the resources as invaluable.
Derek D. Bardell, Vanderbilt University 
---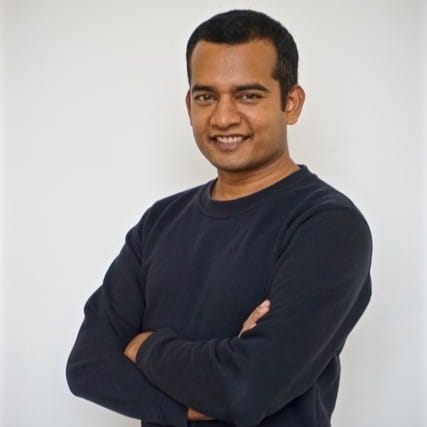 When I was studying my second master's in Heidelberg University, Germany I found out about ProFellow, and this changed the dynamics of searching Ph.D. fellowships for myself. After working for many many hours and with the help of the ProFellow, I found a few Ph.D. opportunities in Europe, and I did apply to a couple of them with the help from the ProFellow application supporting materials. There you go. Finally, I got accepted from the Ghent University Belgium.
Krishna Kumar Saha, funding from the Ghent University, Belgium
---
I discovered ProFellow recently after my PhD. Thank you for your advice and support. As always, I am grateful to hear your viewpoint. Your advice about helped me consider new possible choices. I will be applying for fellowships. Thanks again for being so willing to help me figure things out.
Ewa Maria Szataniak
---
I found ProFellow on Google while searching for my fully funded PhD program. I found valued information associated with it, not only the information on admissions and scholarships. The platform extends its support and guidance in professional development fellowships across the globe. The ease of language with the depth of knowledge was the added advantage of the Profellow. Hope it soon reaches new targets while helping various professional aspirants.
Golla Prudhvi, Doctoral Aspirant, The Diana Award winner (2020)
---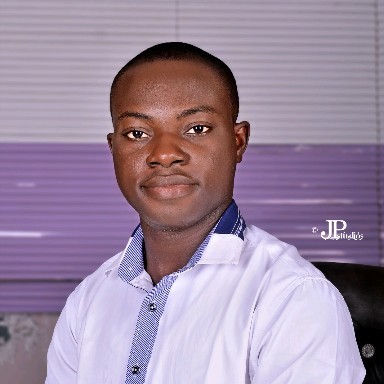 I received helpful tips through an insightful article posted by ProFellow on how to speak about my pandemic experience in my next application. I am now confident of dishing out the right response (either written or verbal) whenever such a question is asked in subsequent interviews or applications. I've also discovered several fellowship programmes around the world via the ProFellow social media platforms aside the ones sent to my mail.
Sunday Akinrelere
---
ProFellow provides an easy-to-access, aggregated site for everything I need related to post-graduate fellowships (and more!). More importantly, Founder Vicki Johnson has provided me with mentorship in my decision to not pursue another fellowship or degree at this time. She has been compassionate and supportive as I often struggle with focus because of ADD. I used her advice to create a social enterprise in Rwanda aimed at reducing economic inequalities by providing educational resources.
Judie Henderson
---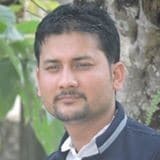 I had applied for a scholarship and award for a TESOL convention, and finally got an award last week! I am so blessed knowing how to write essay and personal statements. I have applied in different sectors for my professional development and got awards and scholarships more often.
Prakash Chandra Giri, 2022 Betty Azar Travel Grant for Practicing ESL/EFL Teachers
---
I discovered ProFellow while searching for funding as I complete my PhD in Global Leadership at Indiana Institute of Technology (IN Tech). ProFellow has been instrumental in spearheading my pursuit of other opportunities where I have received grants and/or awards from IN Tech, Interfaith Youth Core (IFYC), speaking opportunities with Educator Exchange and Lumen Learning. I have also taken advantage of the many workshops provided that have strengthened my writing and speaking abilities. In addition, ProFellow has been a great referral resource that I provide to others who have the opportunity for awards which is a win-win!!
Dawn M., IN Tech PhD Grant for Diversity & Inclusion Award 2021
---
Dr. Vicki Johnson and her team are amazing. I did an interview with the team in 2020, and I must say I am highly impressed by their teamwork spirit. Friendly, helpful, and very open-minded. Since my last engagement, with the team, the platform has been my to-go area for learning and sourcing opportunities. Incroyable!
Busang Maruping, Atlas Corps Fellow
---
For over 3 years now I have consistently tried looking for opportunities abroad to further my master's program but to no avail, until I came across Profellow through my usual internet search somewhere in October 2021. Reading on their subject, Fully Funded Master's Programs in Religion and Theology, I resolved to apply to almost all of them to see which will pick me. On October 26th, I applied to one of them, Drew University, and I have already gotten the offer with an 80% scholarship for my Master of Divinity program. I say this to the glory of God and also to inspire Profellow to continue with their good works of guiding and informing the generations of the opportunities available. Remember your own credit of blessings from any soul this program will equip me to touch, inspire and transform in the nearest future.
Nathan Adu-Gyamfi, Drew University Merit Scholarship