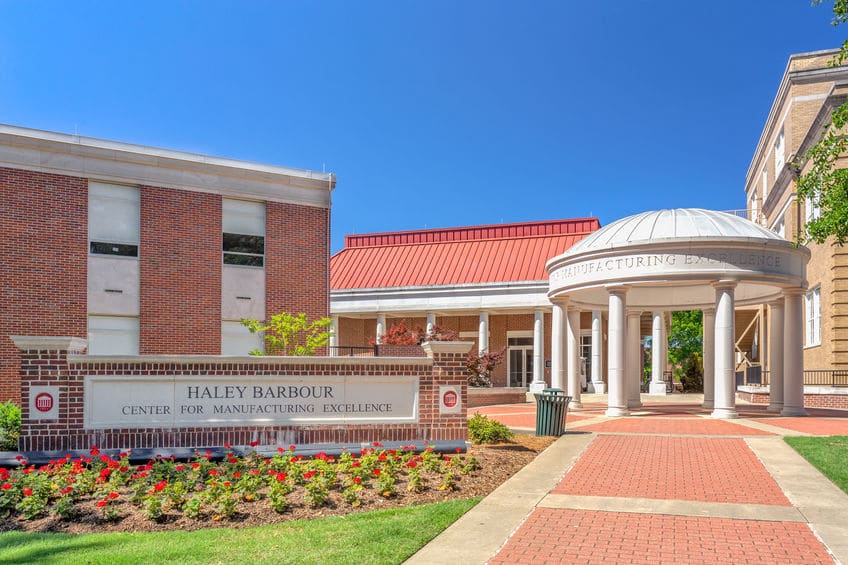 By ProFellow Founder, Dr. Vicki Johnson
Last updated November 13, 2023
Early in my career, when I first began looking into master's and PhD programs to advance in my career, I wasn't aware that many universities offer full funding for their graduate students–including those working on a master's degree. A "full funding" package normally includes partial or full tuition remission and an annual stipend for living expenses for the duration of the student's studies. In most cases, full funding comes in the form of a Graduate Research or Teaching Assistant, which is a part-time employment opportunity with the university that provides an hourly salary (the stipend) and the benefit of tuition remission.  The job responsibilities of an Assistantship are typically complementary to students' research and studies and provides them with valuable work experience for their resumes.
In most cases, finding and entering a master's program offering Assistantships to all or most incoming students is easier than winning a competitive external fellowship or scholarship (although those external awards are certainly worth applying for!) When considering a master's degree, research all the potential programs in your academic field, including small and lesser-known schools both in the U.S. and abroad, and ask the admissions office about their funding options and if they offer Assistantships to master's students. This may have a major impact on the schools you consider applying to.
One thing to keep in mind is that an Assistantship stipend may be substantially less than what you are earning in the private sector. Yearly stipends normally range from $15,000 – $45,000 USD per year. Small cities and towns have lower costs of living, so another major factor in your consideration should be location.
The ProFellow database for graduate and doctoral study also spotlights external funding opportunities for graduate school, including dissertation research, fieldwork, language study, and summer work experiences.
Below are links to my ongoing series of articles on fully-funded master's programs (these articles are regularly updated).
Would you like to receive the full list of more than 1000+ fully funded master's and PhD programs? Get your copy of ProFellow's FREE Directory of Fully Funded Graduate Programs and Full Funding Awards here!
We are pleased to share our lists of fully funded master's programs by discipline:
Fully Funded Master's Programs in Accounting
Fully Funded Master's Programs in American and Africana Studies
Fully Funded Master's Programs in Anthropology
Fully Funded Master's Programs in Architecture
Fully Funded Master's Programs in Biology
Fully Funded Master's Programs in Biomedical Engineering
Fully Funded MBA (Business) Alternatives: Graduate Degrees and Fellowships
Fully Funded Master's Programs in Chemistry
Fully Funded Master's Programs in Chemical Engineering
Fully Funded Master's Programs in Civil Engineering
Fully Funded Master's Programs in Classics
Fully Funded Master's Programs in Communications and Journalism
Fully Funded Master's Programs in Computer Science
Fully Funded MFA Programs in Creative Writing
Fully Funded Master's Programs in Criminal Justice
Fully Funded Master's Programs in Economics
Fully Funded Master's Programs in Education
Fully Funded Master's Programs in English
Fully Funded MFA (Fine Arts) Programs in Film
Fully Funded Master's Programs in French
Fully Funded MFA (Fine Arts) Programs in Studio Art and Visual Art
Fully Funded MA and MFA (Fine Arts) Programs in Graphic Design
Fully Funded Master's Programs in Geography
Fully Funded Master's Programs in History
Fully Funded Master's Programs in International Affairs and International Development
Fully Funded Master's Programs in Linguistics
Fully Funded Master's Programs in Math
Fully Funded Master's Programs in Mechanical Engineering
Fully Funded Master's Programs in Modern Languages
Fully Funded Master's Programs in Music Education
Fully Funded Master's Programs in Nursing
Fully Funded Master's Programs in Philosophy
Fully Funded Master's Programs in Political Science
Fully Funded Master's Programs in Psychology
Fully Funded Master's Programs in Public Health and Global Health
Fully Funded Master's Programs in Physics
Fully Funded Master's Programs in Religion and Theology
Fully Funded Master's Programs in Social Work
Fully Funded Master's Programs in Sociology
Fully Funded Master's Programs in Statistics
Fellowships to fund a master's degree:
Fellowships to Fully Fund a Master's Degree
Full Scholarships and Fully Funded Master's Programs in the U.S. and Abroad
Full Tuition MPP and MPA Fellowships and Scholarships
Full Tuition MBA Fellowships and Scholarships
For application tips and more information, see: