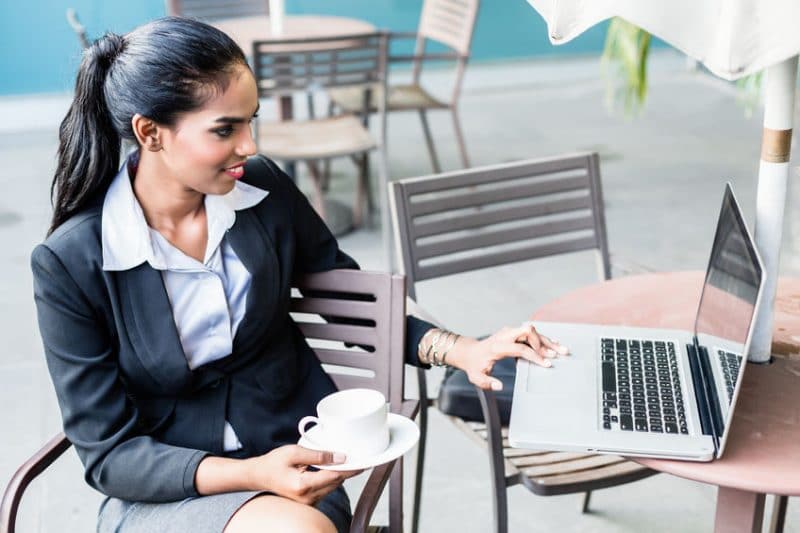 These fellowships are for Indian citizens and each offers incredible opportunities to advance a social impact mission. Whether your passion is teaching in under-resourced schools, volunteering at NGOs in rural areas, studying climate change, or facilitating international relations, these fellowships would allow you to pursue what you love in a way that helps the community and furthers your career.  This list begins with fellowships for undergraduates and finishes with those for experienced professionals. If one of the fellowships catches your eye, be sure to bookmark it to your ProFellow account!
A great way to prepare yourself for a world-changing career is to get a graduate degree, and you can discover over 500 programs that fund their graduate students–including international applicants–by downloading ProFellow's FREE Directory of Fully Funded Graduate Programs and Full Funding Awards.
The Regional Fellows Program is a one-year leadership development program that equips 20 extraordinary individuals from across India with the knowledge, support system and practical wisdom to unlock their full potential and drive positive change in society. Over the course of a year, Fellows remain in their jobs while taking part in five week-long seminars, where they receive the tools, training and space to innovate new ideas, accelerate their impact, build a strong network of social leaders from across their region and around the world. All costs associated with participating in the program are covered. Candidates are Indians of all ages and education levels.
Head Held High (HHH) Fellowship
The HHH Fellowship program provides the rural, corporate and international youth an opportunity to become certified trainers, and transform the illiterate rural youth of India into capable workers. The program trains committed volunteers for 2 months before deploying them to the organization's partner centers for a duration of 8 months. During this time, the fellow's primary responsibility is to deliver the HHH Transformative Program to the rural youth through teaching and other projects. The program is open to Indian nationals,  young professionals and international applicants ages 18-30.
Shastri Indo-Canadian Institute supports doctoral students, post-doctoral scholars and students enrolled in degree programmes in recognised Indian & Canadian universities or institutions to undertake research in fields in which scholars may desire research experience in Canada or India. Doctoral students and post-doctoral scholars are provided $590 per week for up to 6 months of research. There are also awards for undergraduate and graduate students of $500 per week for up to 12 weeks of research.
The Gandhi Fellowship Program is a two-year Fellowship program for talented youngsters from India's top colleges. As a catalyst for school change, each fellow brings change in 5 schools by being a resource person for the school principals and by potentially impacting the lives of 1,000 children. Fellows assist teachers and identify when and where Headmasters (Principals) need extra support. You shall be entitled to an all-inclusive monthly grant of Rs. 14,000, a fixed monthly phone allowance of Rs. 600 and rent-free accommodation and other allowances as applicable.
AIF William J. Clinton Fellowship for Service in India is a volunteer service program that pairs a select number of young professionals from the U.S. and India with under-resourced NGOs and social enterprises in India in order to support projects that are replicable, scalable, and sustainable. Applicants must be U.S. or Indian citizens or U.S. permanent residents between the ages of 21 and 34 and have completed a Bachelor's degree. AIF provides a living stipend, insurance coverage, and program-related travel to each Fellow.
The Teach For India Fellowship program is a 2 year full-time paid commitment in which we place the most promising graduates and professionals as full-time teachers in under-resourced and low-income schools. Students and professionals with a Bachelor's Degree at the time of joining the Fellowship are invited to apply. Applicants need to be either of Indian citizenship or of Indian origin. Teach For India Fellows will be paid a salary of Rs. 17,500 per month. For deadlines check website.
The India Fellow Program seeks to train and empower the next generation of leaders in India. The fellowship is for 13 months and includes training, working and mentoring components. The fellow will participate in several workshops that build leadership and problem solving skills. Fellows work with a grassroots organization brainstorming ideas and helping the organization grow. A stipend is included to cover costs while working and fellows will have access to mentors and networking opportunities throughout the fellowship. Fellows must be Indian citizens, 21-28 years of age and have a university degree.
SBI Youth for India (SBI YFI) is a rural fellowship programme which selects outstanding young professionals and graduates from India to volunteer for a year on challenging grass root development projects. The programme is not restricted to any specific area and offers you a wide variety of projects to choose from as well as the flexibility to design a feasible project of your own liking within the focus areas of the partner NGO's work. The fellowship covers living, transport and medical insurance costs of stay in rural India, and supports project costs on a case basis. Applicants must be Indian citizens age 21-32.
The Profugo Field Fellowship is a program offered to recent graduates or master's students. The program offers credit to master's students who must complete their field practicum in order to graduate. Field Fellows coordinate a specific project or program at the Center of Development in India and gain hands-on experience by supporting local staff on various projects and programs. The Fellowship program is 1 year in duration but longer or shorter terms of service may be considered depending on the circumstances. Field Fellows will be provided room, board, and a modest stipend; students of all disciplines are invited to apply.
The Young India Fellowship (YIF) seeks to prepare young women and men who will lead India through the 21st century. The YIF will bring together 300 emerging leaders from around India in a one-year residential post-graduate programme in Sonepat (Delhi, NCR). The YIF programme is open to all Indian citizens age 28 and younger with a recognised undergraduate or postgraduate degree and no more than two years of work experience. YIF has conceived the Experiential Learning Module, or ELM, to complement the academic work with real work experience. The Young India Fellowship covers, in full or in part, tuition, board and lodging.
The Chief Minister Fellowship program offers a unique opportunity to work with the Maharashtra government in India. It enables meaningful participation in policy making, execution, monitoring and evaluation of programs. It provides opportunities to visit various knowledge institutions in the state and provides valuable experience for youth interested in working in the social development sector. The 11-month program invites recent graduates in India, aged 21-26, with at least 1 year of work experience to apply. Fellows are paid a monthly stipend of Rs. 40,000 plus insurance and paid leave.
The Young Professionals Program for Legal Empowerment (YPPLE) aims to equip young legal professionals to become powerful change agents. The programme teaches fellows to develop a holistic understanding of how grassroots legal empowerment plays a catalytic role in bringing social change. The 2-year fellowship is open to young law graduates/legal professionals in India who wish to pursue a career in the field of human rights as lawyers, practitioners, researchers or academics. Fellows will engage in field based research and contribute to the advocacy work of their assigned organization. A monthly stipend of Rs. 25,000 is provided.
The Global Governance Futures program (GGF) brings together young professionals from Germany, China, Japan, India and the US to look ahead 10 years and recommend ways to address global challenges. Using instruments from the field of future studies, the three GGF working groups produce scenarios about the future of internet governance, geoengineering governance and global arms control. Program-related expenses will be covered for all GGF fellows. Check the website for future rounds of the program.
CWIT enables Indians in the early to mid stages of their careers to spend time in the UK, helping them to achieve artistic, academic and professional ambitions and to broaden their international contacts. There are ten fellowships to enable academics, writers and translators to spend 2-3 months at specified host universities, devoting themselves to their own work and interacting with colleagues. Applicants should be Indian citizens living in India, aged between 25 and 45 (there is no upper age limit for translator fellowships), and have completed postgraduate studies and/or have at least 5 years professional or academic experience. Please consult university websites for application deadlines.
The Fulbright-Nehru Postdoctoral Research Fellowships are designed for Indian faculty and researchers who are in the early stages of their research careers in India. The Postdoctoral Research Fellowships will provide opportunities to talented faculty and researchers to strengthen their research capacities. Fellowships are for 8 to 24 months and are available in many different fields including science, technology, the arts, economics, law and the humanities. Fellows will work with a host institution in the U.S. and the fellowship includes J-1 visa support, a living stipend and round trip airfare between the U.S. and India.
The Fulbright-Kalam Climate Fellowship seeks to build long-term capacity in the United States and India by engaging scientific and technical research scholars from both countries related to climate research and education. The fellowship has 2 different options for Indian citizens to work with U.S. institutions, 1 option for current PhD students and another for postdoctoral scholars; the doctoral fellowship is for 6 to 9 months and the postdoctoral fellowship is for 8 to 12 months. Both fellowships include J-1 visa support, round-trip air travel between India and the U.S., a monthly stipend and additional professional allowances.
The German Chancellor Fellowship allows prospective leaders from Brazil, China, India, Russia and the U.S. to carry out a project of their own design in cooperation with a host in Germany for one year. Applicants must have received their BA within the past 12 years at the time of the application. Prior knowledge of German is not a prerequisite and intensive language study is included. Candidates from all professions and disciplines, but especially individuals in the humanities, law, social sciences and economics, are eligible to apply. The fellowship provides a monthly stipend of 2,150-2,750 EUR.
The aim of the Global Challenges Fellowship Program is to invite researchers and practitioners to Budapest, Hungary and Berlin, Germany to foster new forms of collaboration across international borders. This serves the purpose of forging closer ties between Western and non-Western researchers and policy makers, and attempts to solve some of the world's most pressing public policy challenges. Fellowships of 7-8 months support work on projects in development and governance, internet governance and changing global institutions. Residents of Brazil, China, India, Indonesia, Iran, Mexico, Nigeria, South Africa, and Turkey are invited to apply.
Don't forget to download ProFellow's FREE Directory of Fully Funded Graduate Programs and Full Funding Awards.
© Victoria Johnson 2018, all rights reserved