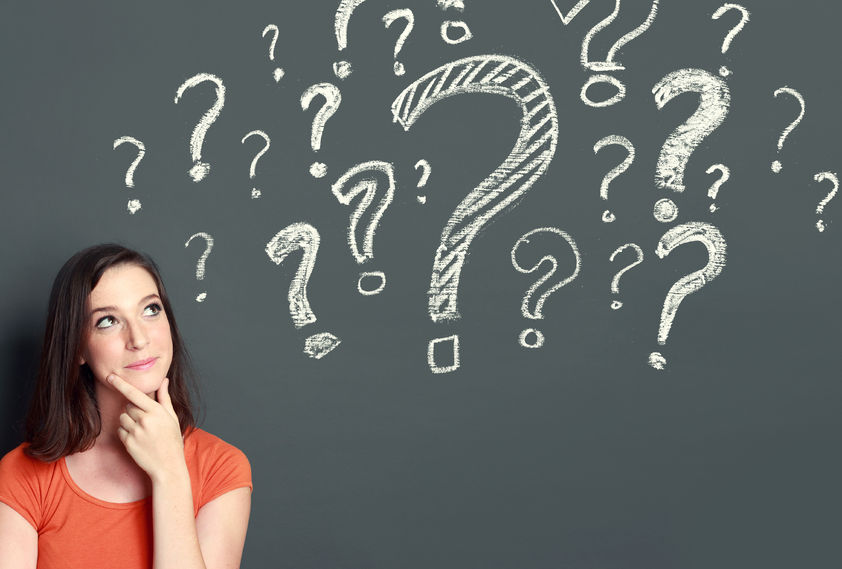 The University of Notre Dame's National Fellowships Coordinator and former Fulbright ETA, Zoë Gioja, gives an overview of the wide range of Fulbright U.S. Student Program awards offered in more the 140 countries, and tips for developing a competitive application.  
By Zoë Gioja
The Fulbright U.S. Student Program offers a number of international fellowships – the well-known research grants, as well as grants that fund graduate study, creative arts projects, or a year of teaching English abroad. Applicants for the Fulbright U.S. Student Program include recent graduates, master's and doctoral candidates, and young professionals with less than 5 years of experience, including writers, creative and performing artists, journalists, and those in law, business, and other professional fields. Here are some tips on deciding which Fulbright grant is right for you.
Keep in mind, you can only apply to one country and one type of grant per application cycle.
The first thing to think about when deciding which grant to apply for are the two main criteria that all types of Fulbright applications are evaluated on. A good Fulbright application is both compelling and feasible. Below, I'll detail what would make a compelling and feasible application to each type of grant.
Fulbright Study, Research and Arts Grants
A U.S. Student Fulbright Grant for allows for individually designed projects and graduate study that will take place during one academic year (9-12 months) in one of more than 14o countries. Depending on the country, these grant awards may support: an independent research project, graduate study or a creative arts project. Applicants design their own projects and typically work with advisers at foreign universities or other institutes of higher education.
Should I propose a research project?
Here's a few questions to ask yourself when considering a research project proposal.
What makes a research project feasible?
The first question you must ask is: Do you have the research methods experience to do the project you are proposing? For example, say you're proposing to do research that requires oral interviews. Do you have past experience with conducting these sorts of interviews in your field? Are you aware of the protocols for conducting research that involves human subjects? Much like writing an application for a job, you'll need to convince the selection committee that you have the qualifications to do this type of research. Experience in research methodologies in your discipline is essential.
Your GPA and strong track record of coursework in your discipline is also helpful. The Fulbright does not have a minimum GPA requirement, though a strong GPA  in the discipline of your research can help demonstrate that you have adequate preparation to carry out your project. At the same time, however, GPA is only one factor; what matters most is that you convince the Committee that your project is feasible and that you have the skills to do it.
You'll also want to be sure that your project can be completed within a one-year time frame. Your research should not be overambitious – something that would take dissertation-length research to finish – but should not be too short for a year-long project, either.
Next, consider whether your project can be completed with the resources at the institution in the host country. Fulbright research grants fund a one-year research project abroad, and this research must be conducted under the auspices of an institution within the host country. One of the main components of the research application is a letter of affiliation. This is a letter from the lab, university, NGO, or other organization that confirms that the institution will support your project.
Do you have an institution in mind that will enable you to complete the project, and if not, do you think you will be able to obtain a letter of affiliation within the application timeframe? Do you believe the institution can fully support the project? For more tips on gaining affiliation letters, read more here.
What makes a research application compelling?
First, ask yourself: must this research be conducted in the host country? An application is compelling if the research you are conducting can only be conducted in the host country – i.e., if there are certain people you would work with in the field, certain resources you could only use within that country, or if your topic is based around the country itself. If this is research that could as easily be conducted in the U.S. or anywhere else, this won't be compelling to the Fulbright Committee.
Another aspect of a compelling proposal is whether the project is timely and relevant. Does it have the potential to positively impact the lives of others, the field of study, etc.? There are many ways for a topic to be compelling – whether the issue itself is timely or would be considered important to the host country; if your research has the potential for impacts within the field or beyond; and what the end results of your research would be. Look at Fulbright grantee directory to get a sense of past projects.
Should I pursue graduate study?
In some countries, the U.S. Student Fulbright Grant can provide funding for part or all of a master's degree, sometimes in combination with independent research. Select countries offer these opportunities; to find them, look at this page and click Fulbright Graduate Degree Grants. Keep in mind that some of these programs might require you to apply separately to the institution and receive admission from them as well.
In this sense, your application strategy will be very similar to applying for graduate school. What will make your application compelling will be how essential it is that you work with the specific faculty in that institution; how much your interests align with the faculty's interests and the program; and why you must study that subject in that country, as opposed to stateside.
What will make your application feasible will be your past academic performance in the field you are proposing to study, your own experience adapting to new cultural situations, and your preparedness and motivation for graduate study.
Should I pursue a creative arts project?
The Fulbright Program provides opportunities for American and foreign artists, writers, poets, filmmakers, and musicians to showcase their creativity. A large number of Fulbright grants are offered to U.S. applicants in the performing and visual arts each year. Fulbright Arts grants are a fantastic and often under-subscribed opportunity. If you are an artist, architect, writer, etc., then you might very well want to consider this grant. To identify countries offering arts grants, check the program details by country for further information and specific eligibility requirements.
What will make your application compelling is, similar to a graduate school application, you making a strong case for why you must work with a particular person in the field in that country.
What will make your application feasible will have much to do with a) what you are proposing on the grant and b) your experience in the field that prepares you to carry out your proposal. You will submit a portfolio as part of the application; this will be a crucial element, and will be evaluated by other artists in your same field or medium.
Should I apply for the Fulbright-National Geographic Storytelling Fellowship?
The Fulbright-National Geographic Digital Storytelling Fellowship is a relatively new component of the Fulbright U.S. Student Program that provides opportunities for U.S. citizens to participate in an academic year of overseas travel and digital storytelling in up to three countries on a globally significant social or environmental topic. In addition to receiving Fulbright benefits (for travel, stipend, health, etc.), Fellows receive instruction in digital storytelling techniques and are paired with one or more National Geographic editors. Applicants may submit proposals for grants to 1-3 foreign countries.
This is one of Fulbright's most competitive fellowships – perhaps because of the National Geographic name, and perhaps because it enables you to make multi-country proposals. You may very well be qualified for the grant, but be sure to fully explore Fulbright Arts Grants before deciding to apply for this one. You may very well be able to accomplish your project through a Fulbright Arts Grant, which might best suit your proposal.
Should I apply for the Fulbright English Teaching Assistantship (ETA)?
The Fulbright English Teaching Assistant (ETA) Program places recent college graduates and young professionals from the U.S. in classrooms abroad for up to 1 year to provide assistance to the local English teachers. ETA's help teach English language while serving as cultural ambassadors for the U.S. The age and academic level of the students varies by country, ranging from kindergarten to university level. Applicants for English Teaching Assistant Programs can apply to only one country.
If you are interested in teaching, this may be the perfect opportunity for you. However, if you're more passionate about pursuing an independent project, be careful: applying to do an ETA when it's clear that you in actuality wish you could have applied for a research grant won't necessarily up your chances of receiving the grant. Readers can see through these things. More important, if the thought of teaching for most of your day doesn't appeal to you – even if you don't want to be an educator long term – then the Fulbright ETA might not be the best choice.
What makes an ETA application feasible?
The criteria here is simple. Do you have the teaching experience to do the job? The answer to this question will vary, though, depending on which country you are applying to. Different countries want varying levels of prior teaching experience, language ability, and academic backgrounds. Explore your country's criteria (in comparison to other countries) carefully before choosing, and consider which candidate profile you are the best match for.
Keep in mind, though, that "teaching experience" can encompass many different types of experience – from formal classroom ESL teaching, to one-on-one tutoring, or even summer camp counseling. Don't be afraid to get more experience during the time you are applying (and even waiting to hear back about your application). Beyond the experience making you "more competitive," it will better prepare you if you do get the grant. Teaching can be an adjustment for most first-time teachers, and you'll want all the prior preparation you can get!
As a general rule of thumb, though: never do anything for a Fulbright application that you wouldn't have enjoyed doing regardless of whether you get the grant. Not just because Fulbright grants are competitive, but also because application readers can see through things that aren't done for genuine, more intrinsically-motivated reasons. The Fulbright application is best approached as a discernment process – one that you'll learn from whether or not you are offered the grant.
What makes an ETA application compelling?
This hinges on how well ETA fits with your future plans, and your reasons for going to the country you have chosen to apply to.
For country choice, arguments like "Mongolia seems cool and fun 'cause I've never been there" won't suffice; you'll need a powerful reason that you want to go to a country –regardless of whether you have been there before, or not–that shows real intellectual curiosity and motivation. If you have already been to the country (even for as long as a semester or year-long study abroad) this doesn't automatically disqualify you from applying to a Fulbright in that country. Instead, you'll want to think carefully what your argument will be for why you must go back to the country when you have already spent significant time there.
Do your research. If you are applying for an ETA in Malaysia, for example, and have never been there before, do some reading! You'll need to be able to answer why Malaysia interests you – whether it's a connection to your academic interests, or personal background, or future plans. Read about the country in The Economist, or pick up a book on the country's contemporary history. This will make a huge difference in digging deeper into your own motivations for applying, and the knowledge with which you speak about the country in your application.
A compelling application also makes a strong argument for how teaching in that particular country will fit into your future career, and how it will further your long-term ambitions. Whether your career aspirations lie inside or outside of the educational field, you'll want to make a strong case for how this will fit into your overall future goals, and further them in a concrete way.
When choosing a country, how much should I take application statistics into account?
Some applicants let Fulbright application statistics make the decision for them on which country or grant type they should apply to. Instead, it's good to take a holistic approach here. Gaming statistics won't get you a grant; just look at Andorra ETA grant statistics from the last three years to see how much application numbers can fluctuate. Instead, you might consider: if you have two countries or grant types that are equally compelling and feasible, but one is much more competitive – then that might be a good time to take statistics into account.
At the same time, it's worth casting the net wide. Consider a country you might not have considered before, especially if you're applying to one of the more competitive awards (such as the UK study awards). Are there other countries or programs you hadn't considered? The Fulbright program can be very rewarding when you let it open up new countries, interests, and options for you.
If you enjoyed this article, you may also want to read Zoë's other Fulbright application tip articles: Tapping Your University's Resources: Zoë Gioja on the Fulbright Application Process and Tips for Polishing Your Fulbright ETA Application.
---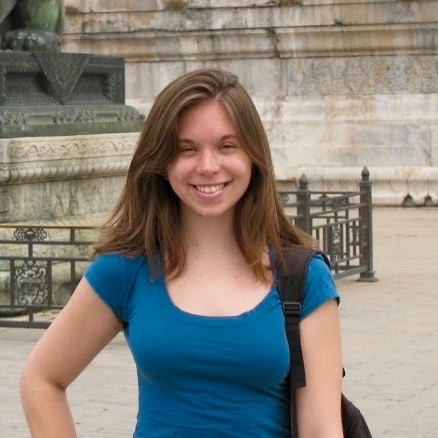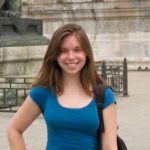 After graduating from Smith College in 2013, Zoë Gioja was granted a Fulbright English Teaching Assistantship to South Korea, where she taught at an all girls' middle school in Mokpo, a sleepy town on the southwest coast. While there, she started an after-school debate club, taught volunteer English classes to North Korean defectors, published work in Fulbright Korea's literary publication Infusion, and launched the site Fulbridge.org, which aims to connect Fulbright grantees across countries. She currently works as the National Fellowships Coordinator at Notre Dame, advising students applying to the Fulbright English Teaching Assistantship and other national fellowships.
© Victoria Johnson 2017, all rights reserved.