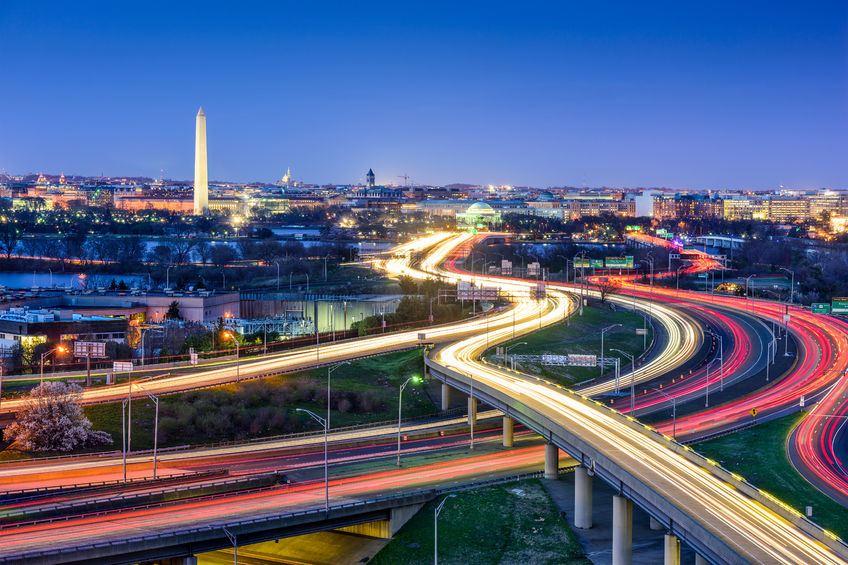 Last updated February 26, 2023
The capital of the United States is a hub of opportunity for those wishing to make a lasting social impact. Washington, D.C. is an excellent city with many government-related resources available for academics and professionals that want to intern, work, or even just attend a short seminar on public policy. Fellowship opportunities in Washington, D.C. abound for students, graduates, and working professionals from all academic backgrounds. Check out these 32 unique fellowships in public policy in Washington, D.C. and be sure to bookmark these opportunities to your ProFellow account!
ACYPL American delegates (age 25-40) are nominated by political leaders and ACYPL alumni to participate in global exchanges based on their current political and professional positions and potential for future leadership. Throughout the year, the ACYPL contacts nominees to invite them to participate in upcoming international exchanges. 7-10 individuals are selected for each American delegation and are notified 4-8 weeks prior to departure. Selected delegates are asked to pay only for travel to Washington, D.C. for a day of pre-departure briefings and for travel back home from the U.S. All travel, hotels, and food costs are covered by ACYPL.
AMA Government Relations Advocacy Fellowship
The AMA Government Relations Advocacy Fellowship (GRAF) offers medical students a unique opportunity to experience firsthand the intersection of organized medicine and the federal government as it relates to advocacy and policy-making. One Fellow is selected each spring to work in Washington, D.C., as a full-time, paid member of the AMA's federal advocacy team for one year.
APHA Public Health Fellowship in Government
The APHA Public Health Fellowship seeks candidates with strong public health credentials who wish to spend one year in Washington, D.C. working in a Congressional office on legislative and policy issues such as health, the environment or other public health concerns. Fellows have the opportunity to see firsthand how public policy impacts public health and to offer their public health expertise to policymakers. Candidates must have a Master's degree or a doctorate in public health or related discipline.
It is the aim of the APS to provide a public service by making available individuals with scientific knowledge and skills to Members of Congress, few of whom have a technical background. Fellowships are for one year, usually running September through August. Qualifications include a PhD in physics or a closely related field, a strong interest in science and technology policy, and, preferably, some experience in applying scientific knowledge toward the solution of societal problems.
The APAICS Fellowship program is a 9-month, full-time legislative and public policy fellowship in Washington, D.C. that provides exceptional graduates and young professionals with an opportunity to work on policy issues as full-time staff members of a congressional office. Candidates must have a Bachelor's degree or graduate degree and demonstrated leadership and understanding of Asian American and Pacific Islander issues. Fellows receive a salary, benefits, and complimentary roundtrip airfare. Areas of focus are General Fellowship, Education & Labor, and Financial Services.
The Capital City Fellows Program (CCFP) is a mayoral initiative to attract recent graduates of master's degree programs who are interested in public service to work for the city of Washington, D.C. Selected Fellows are appointed for 18 months during which they may complete three six-month rotations in different city agencies within the government operations, health and human services, public safety and justice, planning and economic development or education clusters. Fellows receive an initial salary of $50,000 and must have U.S. Citizen or Legal Non-Citizen Resident status.
The Central Asia-Azerbaijan Fellowship Program (CAAFP) is intended for young professionals from Central Asia and Azerbaijan who want to enhance their research and analytical skills and seek to become public policy leaders in their respective countries. Fellows will spend 5 months in residence at the GW Elliott School and/or SIPRI North America. They are offered a series of tailor-made programs and introduced to U.S. policy and expert communities in both Washington, D.C. and New York. Fellows receive a monthly stipend of $3,000 and travel expenses. Applicants must be between 25 and 40 years old.
The Stanton Nuclear Security Fellowship Program offers young scholars studying nuclear security issues the opportunity to spend a year at the Council on Foreign Relations' (CFR) offices in New York City or Washington, D.C., conducting policy-relevant research. Fellows will lead a project of their own design, conduct original research, and write at least one policy-relevant document. Approximately 3 fellowships are awarded each year and include stipends of $100,000 for junior (non-tenured) faculty; $75,000 for post-doctoral; and $50,000 for pre-doctoral fellows.
The CHLI Global Leaders Internship and Fellowship Program is an opportunity for currently enrolled undergraduate and graduate students from the United States and Puerto Rico to spend one semester (12-15 weeks) working with Congress and other respected corporations in Washington, D.C. while earning academic credit hours. Fellows work on project-based programs that provide hands-on experience working in public policy. The fellowship provides round-trip airfare, lodging, books and research expenses, a monthly transportation stipend, and a $2,000 living stipend. Candidates must be U.S. citizens or permanent residents.
The CHCI Graduate Fellowship seeks to enhance participants' leadership abilities, strengthen professional skills and produce more competent and competitive Latino professionals. The nine-month paid fellowship program offers exceptional Latinos (who have earned at least a master's degree within three years of the program start date) with unparalleled hands-on experience in a Congressional office or committee. Topic areas include Higher Education, Secondary Education, Health, Housing, Law, and STEM (Science, Technology, Engineering and Math). Fellows receive a salary, benefits and roundtrip airfare to Washington, D.C.
The CHCI Public Policy Fellowship (PPF) seeks to enhance participants' leadership abilities, strengthen professional skills and ultimately produce more competent and competitive Latino professionals in public policy areas. The fellowship offers talented Latinos, who have earned a bachelor's degree within two years of the program start date, a paid, nine-month fellowship in Washington, D.C. Fellows gain hands-on experience at the national level in the public policy area of their choice.
The Congressional Fellowships on Women and Public Policy are designed to train potential leaders in public policy formation to examine issues from the perspective, experiences, and needs of women.  Fellows gain practical policymaking experience and graduate credit as they work from January to August in Congressional offices. The fellowships are extended to students who are currently enrolled in a graduate program at an accredited institution in the United States or who have completed such a program within the past 18 months. Fellows receive a bi-weekly stipend and funding for health insurance.
The David A. Winston Health Policy Fellowship is a 12-month postgraduate experience in Washington, D.C. The first portion of the Fellowship is a planned rotation of at least three months during which the Fellows will visit various centers of current health policy development at the national and state level. During the final months, the Fellows will pursue a full-time placement with the guidance of the Winston Board of Directors, which is comprised of key policymakers from the private and public sectors. The fellowship provides a monthly stipend and related expenses and is open to recent master's or doctoral degree graduates of any school or program housed in a college or university that is a member of the AUPHA.
This fellowship offers outstanding opportunities for students to learn about high-tech public policy issues with hands-on experience in Washington, D.C. The Fellowship has two components: a full-time 8-week public policy internship with a high-tech company, firm or trade association, and weekly issues seminar lunches hosted by Tisdale sponsors. The Fellowship offers a $5,000 grant to students who are accepted. Open to students from any college and university (including international students) in their junior or senior year or enrolled in a graduate program.
EERE STP Fellowships are two-year opportunities for recent graduates and experienced scientists and engineers to participate in policy-related projects at DOE's Office of Energy Efficiency and Renewable Energy in Washington, D.C. There are three levels of Fellowships: Junior Fellows (Bachelor's), Fellows (Masters or PhD) and Senior Fellows (Masters or PhD). Fellows receive a salary starting at $47,684, $58,000, and $76,378 respectively, health benefits, travel assistance, and relocation allowance. SunShot applications are reviewed (and offers are made) twice per year with rolling application deadlines of January 15th and June 15th.
The program is open to professionals from diverse disciplines (including physicians, nurses, social workers, psychologists, dieticians, healthcare administrators, epidemiologists, economists, and lawyers from academic and practice settings), at all career stages, with a demonstrated commitment to health and aging issues and a desire to be involved in health policy at the federal, state or local levels. The program offers two tracks: a residential program (up to $120K), which is a 9-12 month placement in Washington, D.C. or at a state agency as a either a legislative assistant in Congress or professional staff in an executive agency or policy organization; and a non-residential program (up to $30K), which includes a health policy project.
The Herbert Scoville Jr. Peace Fellowship is a highly competitive national fellowship program that provides college graduates with the opportunity to gain a Washington perspective on key issues of peace and security. Twice yearly, the Fellowship's Board of Directors selects a group of outstanding individuals to spend 6-9 months in Washington. Supported by a salary, the fellows serve as full-time junior staff members at the participating organization of their choice. The program also arranges meetings for the fellows with policy experts. Application deadlines in October and January.
Hertog Advanced Institutes
The Hertog Advanced Institutes offer exceptional students and professionals, from a broad range of academic and professional backgrounds, an opportunity to engage in the serious discussion of a topic in public policy or political theory with established experts in the field. The two-week-long seminars take place in Washington, D.C. and New York City during the spring and summer. Institute participants are eligible to receive a stipend to cover travel and lodging. Applicants may include those pursuing study or careers in public policy, including national security and economics, academia, journalism, law, business, and military.  International applicants proficient in English are welcome to apply.
Hertog Fellows study classic texts in political thought and some of the seminal documents of American politics with an outstanding faculty. In addition, students study selected public policy issues with some of the individuals who helped formulate and implement those policies. Fellows participate in a seven-week summer program in Washington, D.C. and receive housing, some meals, and a stipend. Undergraduates and recent graduates (2016 and 2017) are eligible. Priority deadline is December 5.
This fellowship offers an opportunity for the science, technology and engineering community to provide technical expertise to the U.S. State Department, and help raise awareness of the value of your input while you learn about and contribute to the foreign policy process. Fellows receive a stipend of $65-75,000, depending on education level and experience, plus $5,000 for travel and relocation expenses. IEEE-USA fellows serve a one-year fellowship starting in September.
The ILF Civic Fellowship Program is the nation's top Asian Pacific American leadership development program in Washington, D.C. Each year, approximately 30 outstanding college students are inducted into the summer-long Fellowship Program and participate in a supervised training curriculum. These students are subsequently placed in an 8-week public service internship (in a federal agency, non-profit or non-governmental organization or a congressional office) and are enrolled in educational seminars. Students must be U.S. citizens to apply. Fellows receive a stipend of $2,000.
The James Smithson Fellowship Program is a 1-year opportunity for post-doctoral students and scholars in the fields of science, humanities and the arts, interested in gaining a better understanding of the interplay between research and public policy and discourse. Fellows are immersed with Smithsonian researchers and relevant collections and receive hands-on experience exploring relationships between research and public policy through interaction with Smithsonian and policy leaders in Washington, D.C. Candidates must be U.S. citizens and have received their doctorate within 5 years. Fellows receive a stipend of $53,000.
The NOAA Sea Grant John A. Knauss Marine Policy Fellowship, established in 1979, provides a unique educational experience to graduate students who have an interest in ocean, coastal and Great Lakes resources and in the national policy decisions affecting those resources. The program matches highly qualified graduate students with "hosts" in the legislative and executive branch of government located in the Washington, D.C. area for a one-year paid fellowship. Up to $56,500 is provided to each Fellow.
The Meridian Institute Fellowship Program offers a two-year fellowship for recent college graduates to work on varied and highly complex public policy issues, learn about the field of multi-party collaborative problem solving, and engage with leaders from a variety of sectors. Fellows will provide research, writing, and other types of support for projects focused on natural resources, agriculture policy, and ocean and coastal policy, among other topics. Fellows will be based in either Dillon, CO or Washington, D.C. offices.
The Health Policy Fellows program is a residential fellowship experience in Washington, D.C. for mid-career professionals, which prepares individuals to influence the future of healthcare and accelerate their own career development. Fellows actively participate in the formulation of national health policies in congressional offices and accelerate their careers as leaders in health policy. Up to six fellows will be selected for the program. Fellows are able to continue their health policy activities for up to 12 months after the Washington placement period.
State Policy Fellows spend two years with an influential state-based policy organization or with the Center on Budget and Policy Priorities in Washington, D.C. Fellows research and write analyses on current policy issues; brief policymakers, journalists, and others on these issues; and serve as a resource for advocates and community groups. Candidates must have received a graduate degree in public policy, public affairs, economics, social work, public health, or a related field within the past year. Fellows receive a salary (approximately $45,000-$50,000) and benefits.
The Urban Leaders Fellowship is a 7-week paid summer fellowship for early- to mid-career professionals who are already leaders in their own right and are looking to accelerate their leadership through fellowship with a focus on policy and practice. Fellows work half-time on high-level policy projects with an elected official and half-time alongside partner organizations in cities across the country including Atlanta, Dallas, Denver, Indianapolis, Nashville, New Orleans, Oakland, and Washington, D.C. Fellows receive a base stipend of $2,500.
U.S. PIRG Fellows work on big problems: whether it's stopping the overuse of antibiotics on factory farms, checking the influence of billionaires and Super PACs over our elections, giving consumers the right to know if GMOs are in their food, passing new recycling laws, or promoting smart transportation options for a 21st century economy. Fellows learn how to become an experienced organizer and advocate for the public interest. This is a two-year program, expressly designed to prepare future leaders within PIRG. Fellows receive a salary of $26,000 in the first year and competitive benefits package for positions in Washington, D.C., Boston and Chicago. Applications accepted on a rolling basis.
Fellowships are available for VFW members who are currently enrolled at a college or university with an active SVA chapter and pursuing a degree in political science, government, communications, history, law or a related field. Fellows will be flown to Washington, D.C. to participate in the VFW National Legislative Conference with the opportunity to advocate alongside VFW staff and represent their states. This is an opportunity to share issues facing today's student veterans alongside mentors from the VFW National Legislative Committee. The conference opens many doors for fellows and all expenses for attending the conference are covered by the fellowship.
The Victory Congressional Fellowship brings one outstanding LGBT young professional to Washington, D.C. for an intensive leadership program. The program includes a year-long fellowship in the office of a co-chair of the LGBT Equality Caucus supporting the Executive Director of the LGBT Equality Caucus and an educational and leadership development program to learn about the legislative process and careers in policy-making. Benefits include a monthly living stipend totaling $30,000 over one year, healthcare reimbursement and airfare.
The Women's Law and Public Policy Fellowship Program (WLPPFP) offers Fellowships for public interest lawyers from the United States who are committed to advancing women's rights throughout their careers. Throughout the Fellowship year, participants gain invaluable experience by working on women's issues in Washington, D.C. with a public interest organization or governmental agency and by participating in educational and professional development opportunities organized by WLPPFP. The program offers both one-year and two-year fellowship opportunities. Men and women can apply. Fellows receive an annual stipend of approximately $41,000.
© Victoria Johnson 2017, all rights reserved.