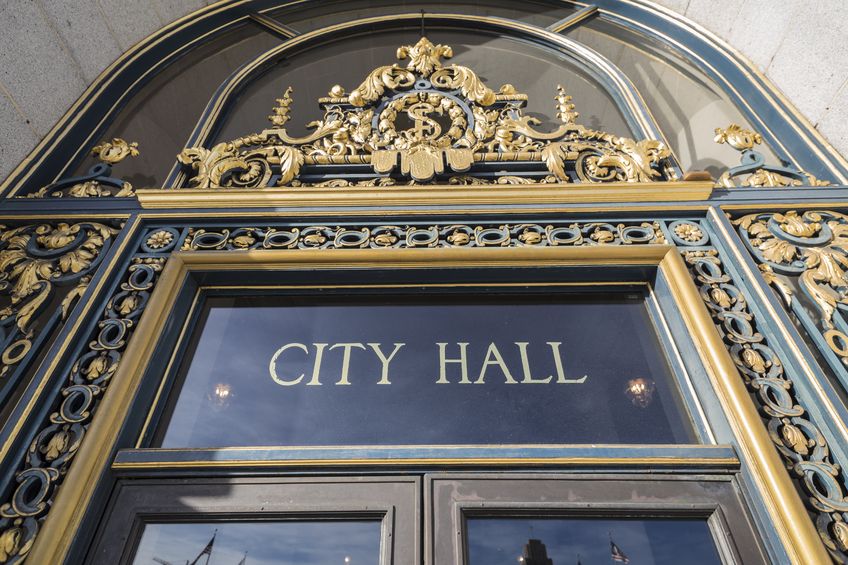 Last updated January 29, 2023
There are a number of fellowships providing hands-on experience in local government agencies for recent graduates, graduate students and experienced professionals. Bookmark these 9 professional fellowships providing foot-in-the-door opportunities to enter public service.
The Urban Fellows Program is a highly selective, nine-month fellowship which combines work in Mayoral offices and City agencies with an intensive seminar series that explores current urban issues impacting public policy. Program participants are diverse and come from all over the country to work in New York City. After participating in an extensive interview process, New York City Urban Fellows are placed at an array of agencies across the City where they learn about public policy through a hands-on approach.
The Cleveland Foundation Public Service Fellowship offers emerging young leaders from across the country the skills and networks needed to create the community they envision and jumpstart a career in public service. A select group of 3-5 Fellows will spend a year embedded in public sector agencies in Cleveland working on the front lines of civic innovation. If you are a recent college graduate considering a public service career, choose Cleveland and continue the reinvention of a rustbelt city on the rise.
The Mayor's Office Fellowship Program attracts bright, highly motivated graduate students, gives them a broad overview of municipal government and provides a unique, hands-on experience. Fellows participate in budgetary, legislative, and programmatic areas of city government and work directly with Mayor's Office staff. Mayoral Fellows are afforded an unparalleled opportunity to learn about public service and policy-making by directly contributing to the executive office of the City of Chicago. The Mayor's Office encourages candidates from all disciplines to apply.
The Capital City Fellows Program (CCFP) is a mayoral initiative to attract recent graduates of master's degree programs who are interested in public service to work for the city of Washington, DC. Selected Fellows are appointed for 18-month position during which they may complete three six-month rotations in different city agencies covering government operations, health and human services, public safety and justice, planning and economic development or education.
FUSE Fellows are mid-career professionals with 15+ years of private sector experience who are looking to transition their careers for greater social impact. Each carefully crafted fellowship focuses on achieving lasting impact and exposing local government to innovative approaches. Each Fellow is paired one-on-one with an experienced executive coach and a "host champion" within local government. In addition, FUSE Fellows participate in an elite leadership training program that was developed in partnership with McKinsey & Company, Stanford Institute of Design (d. school) and Harvard Kennedy School. Fellows receive a $90,000 stipend in their Fuse Corps placement.
The mission of the program is to foster community stewardship by preparing recent college graduates for an 11-month full-time leadership role in public service. The program is looking for enthusiastic, creative, hard-working individuals who are interested in public service and who would like to learn about policy implementation in the City and County of San Francisco.
AmeriCorps VISTA is the national service program designed specifically to fight poverty. VISTA members commit to serve full-time for a year at a nonprofit organization or local government agency, working to fight illiteracy, improve health services, create businesses, strengthen community groups, and much more. Each AmeriCorps member who successfully completes a term of AmeriCorps service will receive a Segal AmeriCorps Education Award to pay educational expenses at qualified institutions of higher education, for educational training, or to repay qualified student loans.
This highly competitive career development opportunity is designed to generate interest in local government careers in the U.S. among recent Master's graduates. Selected Fellows are placed in a full-time management-track local government positions shaped by direct mentorship under senior government leaders and rotational assignments. Recent graduates and students enrolled in public administration, public policy, or related master's degree programs at NASPAA-member schools graduating in this academic year are eligible to apply. Fellowships are available across the country. Non-U.S. citizens are welcome to apply.
This program is a nationally recognized municipal management program that offers a paid one-year apprenticeship at the City of Long Beach, CA. The program provides a structured learning opportunity through which Fellows gain broad professional experience in local government. The program is widely recognized as one of the best apprenticeships in the nation. Applicants must have received a Master's degree in Public Administration, Public Policy or related field by the start date of the program.
© Victoria Johnson 2016, all rights reserved.