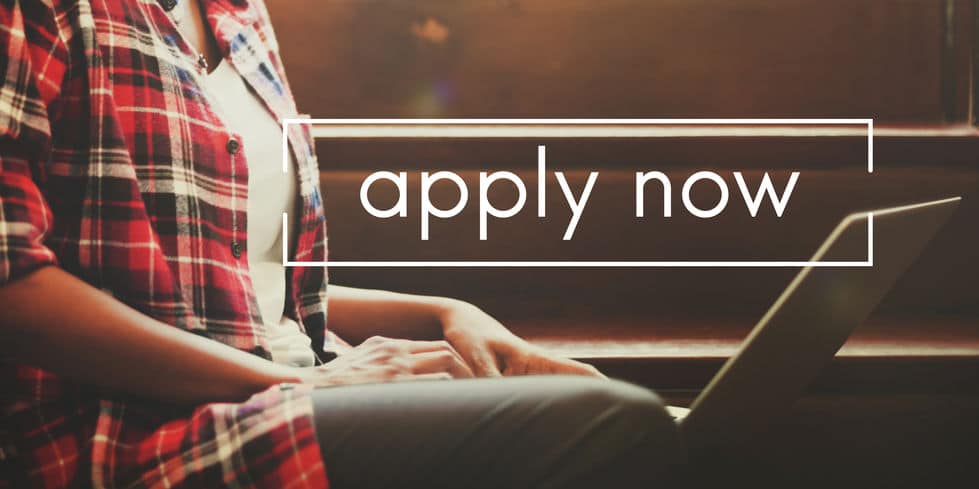 This article is continuously updated with the latest open calls for applications from ProFellow's esteemed partners! Be sure to bookmark this page to check it frequently for new opportunities. 
The following list of open calls for applications includes professional fellowships, research grants for individuals, and graduate school funding opportunities that are now accepting applications.
For opportunities from additional fellowship programs, check out our upcoming fellowship deadlines articles and ProFellow's database of more than 1,300 fellowship programs.
The opportunities are listed in order of application deadlines. Click the links to learn more!
The Council on Foreign Relations (CFR) programs offer unique domestic and overseas opportunities for accomplished mid and senior career professionals. Selected fellows broaden their foreign policy experience by spending their fellowships in public service or research environments.
Eligibility:
Demonstrated commitment to a career in foreign policy
U.S. citizen
Deadline: October 31, 2020
The Azrieli International Postdoctoral Fellowship supports the best and brightest minds in their postdoctoral research, connecting them with world-class academics and leading researchers. By enabling multidisciplinary study and the cross-pollination of ideas, the Azrieli Fellows aim to break down academic silos, encourage creative thinking and drive solutions to some of the world's most pressing issues. Fellows receive generous funding for eligible international applicants to conduct research in any academic discipline at accredited institutions in Israel, a country long recognized for outstanding achievements in research and higher education.
Eligibility:
Candidates who have received or will receive their PhD degrees at a recognized university in the EU or EFTA states, UK and Canada, may apply
Deadline: November 1, 2020
The Center for Ballet and the Arts at New York University Fellowship Program offers residencies to scholars and artists of all disciplines to develop projects that expand the way we think about the history, practice, and performance of dance. The fellowship provides space, a stipend, and the time to pursue rigorous work.
Eligibility:
Scholar or artist pursuing an original project related to dance
Applicants applying with scholarly projects (e.g. journal articles, monographs) must have a Ph.D.
Deadline: November 2, 2020
The WW Teaching Fellowship recruits the nation's best and brightest recent college graduates and career changers in STEM fields (science, technology, engineering, or math) with generous financial support to complete an intensive yearlong master's degree program in teaching at one of WW Teaching Fellowship's partner universities in Pennsylvania.
Eligibility:
Majored in and/or have a strong professional background in a STEM field.
Completed an undergraduate degree (or its international equivalent) in a STEM field by Spring 2021 with a 3.0 GPA or higher on a 4.0 scale.
U.S. citizenship or permanent residency.
Deadlines: November 4, 2020 | January 11, 2021 | March 1, 2021
Princeton in Asia fellowships strives to foster mutual appreciation and cultural understanding by connecting service-minded graduates and partner organizations in Asia through immersive work experiences that transform perspectives, cultivate long-lasting friendships, and benefit local and global communities. Fellows teach in kindergartens and universities; they work with international and local nonprofits as well as some of Asia's most innovative businesses and social enterprises; and so much more. Applicants of all disciplines and backgrounds are encouraged to apply.
Eligibility:
Deadline: November 9, 2020
The Tiny Beam Fellowship is designed for academic researchers interested in shedding light on thorny questions asked by leaders of NGOs tackling negative impacts of global industrial animal agriculture. Fellows sit within Tiny Beam Fund's Burning Questions Initiative (BQI) to address the need for a much deeper understanding of the complex problems that industrial food animal production has generated globally. Fellows are awarded a stipend.
Eligibility:
PhD degree or a PhD student writing their dissertation are eligible to apply
Deadline: November 24, 2020
The Alfa Fellowship Program is an 11-month, fully funded fellowship program where fellows gain competitive skills for the global workplace plus experience the business, policy, and cultural environments of Russia and the region. Fellows receive language training, attend a seminar program, and complete work placements at prominent organizations.
Eligibility:
U.S., U.K., or German citizen between the ages of 25 and 35
Bachelor's degree and 2-3 years of relevant professional experience
Graduate degree in desired professional area preferred
Demonstrated interest in Russia and the region
Deadline: December 1, 2020
The Institute for Humane Studies is committed to lightening the financial burden of getting a PhD. Students interested in developing, teaching, and applying classical liberal ideas and the principles of a free society can receive up to $15,000 in direct financial aid. HSF funding is available for the 2021-2022 academic year and summer 2021.
Eligibility: 
Be enrolled full time in a PhD program at any institution for the 2021-2022 academic year.
Have a research interest that contributes to the advancement of classical liberal scholarship.
Deadline: December 1, 2020
The WW Higher Education Media Fellowship supports U.S. journalists interested in learning more about and covering issues related to post-secondary career and technical education (CTE). Fellows are awarded $10,000—$5,000 as a stipend and $5,000 towards the reporting project. The six-month, non-residential program begins with an expense-paid post-secondary career and technical education (CTE) symposium.
Eligibility:
Early- and mid-career journalists interested in deepening and expanding their understanding of postsecondary education with a specific emphasis on CTE
Deadline: December 11, 2020
The Herbert Scoville Jr. Peace Fellowship provides full-time six to nine-month paid fellowships for recent college and graduate school alumni to work on international peace and security issues with one of more than two dozen participating public-interest organizations in Washington, DC. Scoville Fellows are paid at an annual rate of $40,800 ($3,400 per month), and receive basic health insurance compensation, mentoring, a small stipend for professional development purposes, and travel costs.
Eligibility: 
Have completed a bachelors or graduate degree
Strong interest in peace and security
U.S. citizens and to non-U.S. citizens living in the U.S. eligible for employment
Deadlines: January 4, 2021
At the Pardee RAND Graduate Schools selective, multidisciplinary doctoral program focuses on policy analysis and the ways it can shape our world. Pardee RAND's fully funded program enables students to cover their tuition while receiving a consistent stipend for living expenses each year and graduate debt-free.
Eligibility: 
Have completed a bachelor's degree; an advanced degree and/or some work experience is desired
Demonstrate strong quantitative skills; all majors and disciplines are welcome
Deadline: January 5, 2021
White House Fellows are competitively selected by the President's Commission on White House Fellowships, who have demonstrated remarkable achievement early in their careers and have a proven commitment to service. Fellows participate in a robust education program that includes conversations with a range of leaders, domestic and international policy trips, and first-hand leadership development with senior government leaders.
Eligibility:
U.S. citizen
Completed an undergraduate education
Deadline: January 6, 2020
The Council of American Overseas Research Centers promotes advanced research, particularly in the humanities and social sciences. CAORC has two annual fellowship programs: the Multi-Country Research Fellowship which offers an award of up to $11,500 and the CAORC-NEH Senior Research Fellowship which offers $5,000 per month for four to six consecutive months
Eligibility:
U.S. citizens
PhD candidate at an accredited university, or have already earned your PhD
Funding is not available for research conducted in the U.S.
Deadline: January 12, 2021
The Council of American Overseas Research Centers (CAORC) offers fully-funded overseas seminars that allow faculty and administrators from U.S. community colleges and minority-serving institutions to gain the requisite first-hand experience needed to develop international courses, curriculum, and teaching materials.
Eligibility:
Open to faculty and administrators from U.S. community colleges and minority-serving institutions.
Deadlines:
Mexico's Indigenous Languages and Cultures: February 1, 2021
West Africa and the Diaspora—Continuities and Transformations: February 1, 2021
Exploring Urban Sustainability through India's Cities: March 1, 2021

The Foreign Affairs Information Technology Fellowship program provides a path to an exciting career in the U.S. Foreign Service through academic funding (up to $75,000), internships, professional development, and ultimately, an appointment (full-time position) as a Foreign Service Information Management Specialist (IMS).
Eligibility:
Be a U.S. citizen
Be enrolled in an IT-related degree program and starting your junior year in fall 2021, or seeking admission for fall 2021 in a two-year IT-related master's degree program, at a U.S.-based accredited institution (in-person or online programs)
Hold a minimum 3.2 GPA
Deadline: February 1, 2021
The Chinese Language Fellowship Program (CLFP) is a nationwide initiative to strengthen the next generation of American scholars focused on China. The program supports American graduate students with a fellowship of up to $50,000 so that they can devote one year to intensive Chinese language training at an institution of the fellow's choice, generally in China or Taiwan.
Eligibility: 
Be a currently enrolled Ph.D. student
Or a current or recent Master's degree students planning to pursue a PhD
Deadline: February 21, 2021
The Hansen Leadership Institute brings together young leaders from all over the world and the United States who want to learn leadership skills, public speaking, negotiation, conflict resolution, community building, and intercultural management. Fellows receive a stipend, travel reimbursement, and more.
Eligibility:
20-25 years of age
Have completed at least 2 years of university study, or currently in your second year
Open only for U.S. Citizens
Deadline: March 15, 2021
---
Looking for more fellowship opportunities? Sign up for ProFellow.com to view and search our free database of more than 1,300 fellowship and funding opportunities for individuals.