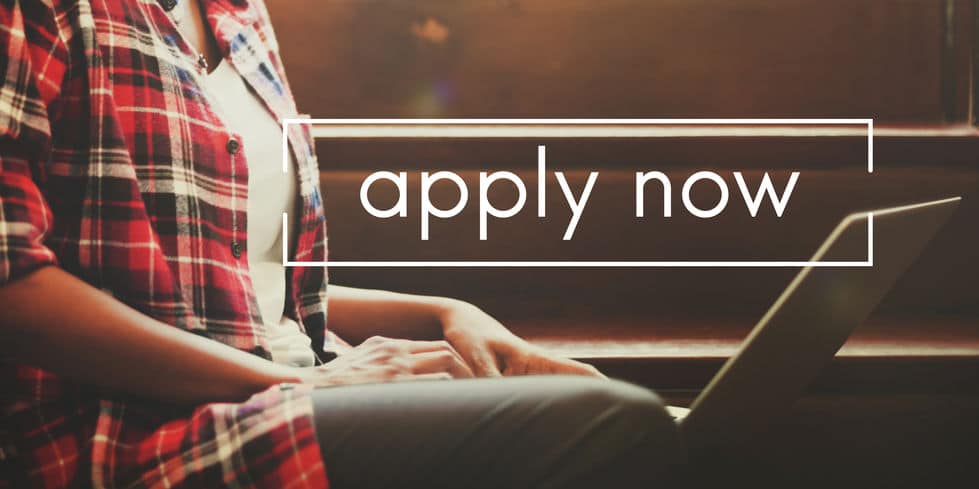 This article is continuously updated with the latest fellowship open calls for applications from ProFellow's esteemed partners! Be sure to bookmark this page to check it frequently for new opportunities. 
The following list of open calls for applications includes professional fellowships, research grants for individuals, and graduate school funding opportunities, funding awards, and fully funded graduate programs that are now accepting applications.
For opportunities from additional fellowship programs, check out our upcoming fellowship deadlines articles and ProFellow's funding database of more than 1,400 fellowships, funding awards, fully funded master's and fully funded PhD programs.
The opportunities are listed in order of application deadlines. Click the links to learn more!
CAORC created the Faculty Development Seminar Program to provide a global perspective to students that will broaden their cultural horizons and foster critical thinking, communication, and leadership skills for an increasingly interconnected world. Through this program, CAORC offers fully funded, two-week, overseas seminars to help faculty and administrators at US community colleges and minority-serving institutions gain international experience to develop and improve international courses, curricula, and teaching materials at their home institutions.
Eligibility:
The program is open to full-time or part-time faculty and administrators at U.S. community colleges or minority-serving institutions.
The program is open to faculty in all fields and encourages applicants from a diverse array of academic departments.
Applicants must be U.S. citizens or permanent residents at the time of application and must also have a valid passport or have already submitted an application for a new passport.
Deadline to apply to the Senegal program: August 24, 2022
Deadline to apply to the Mexico program: August 31, 2022
Deadline to apply to the India program: September 7, 2022
Radcliffe Fellows are award-winning artists, academics, and professionals who convene at the Radcliffe Institute for Advanced Study at Harvard University for a full year to focus on individual projects and research while benefiting from a multidisciplinary community in the University setting. Radcliffe Institute fellows are in residence for nine months from September through May and receive a stipend of $78,000 plus an additional $5,000 to cover project expenses. Fellows receive office or studio space and access to libraries and other resources of Harvard University during the fellowship year.
Eligibility:
Have received their doctorate (or appropriate terminal degree) in the area of their proposed project at least two years before their appointment as a fellow.
Have published articles in refereed journals 

Deadline for applications in humanities, social sciences, and creative arts: September 8, 2022
Deadline for applications in science, engineering, and mathematics: September 29, 2022
Apply to a one-year, fully-funded Master of Global Affairs at Tsinghua University in Beijing, and join a diverse cohort of leaders across sectors that are committed to global progress. The Schwarzman Scholars experience is comprised of unique opportunities both inside and outside the classroom, including extensive leadership training, a network of senior mentors, opportunities to engage in high-level interactions with esteemed leaders, optional internships, career development, travel seminars, and more.
Eligibility:
Must have an undergraduate degree or be on track to successfully complete all degree requirements before August 1 of their Schwarzman Scholars enrollment year
Must be at least 18 but not yet 29 years of age as of August 1 of their Schwarzman Scholars enrollment year (for the current selection cycle, as of August 1, 2023)
Must be proficient in the English language
No minimum GPA requirements
Deadline: September 20, 2022
The Mind Trust is looking for talented K-12 Education Leaders in roles such as School Principal, Vice Principal, Dean, Superintendent, CMO, Head of Schools, Head Teacher, or private or charter school Founder to apply to the Innovation School Fellowship. This paid program develops sustainable educational models to launch or restart schools within the Indianapolis Public School district.
Applications will open for this award in September 2022!
Register to attend an upcoming free, virtual event sponsored by The Mind Trust to learn more.
Register Here for the next event on September 20, 2022.
The German Chancellor Fellowship allows prospective leaders from Brazil, China, India, Russia, and the U.S. to carry out a project of their own design in cooperation with a host in Germany for one year. Applicants must have received their BA within the past 12 years at the time of the application. Prior knowledge of German is not a prerequisite and intensive language study is included. The fellowship provides a monthly stipend of 2,170 to 2,770 EUR.
Eligibility:
Citizenship of Brazil, the People's Republic of China, India, South Africa, or the United States, and predominantly living and working in one of these countries
Bachelor's or comparable academic degree completed no more than twelve years ago
Candidates from all professions and disciplines, but especially individuals in the humanities, law, social sciences, and economics, are eligible to apply
English and/or German language skills
Deadline: October 15, 2022
Founded by immigrants, The Paul & Daisy Soros Fellowships for New Americans supports outstanding New Americans—immigrants and children of immigrants—pursuing graduate school in the United States. With the goal of highlighting the many ways that New Americans contribute to society and culture, the Fellowship supports 30 individuals every year with up to $90,000 in funding per Fellow. Funding for all types of full-time graduate and professional degrees in law, humanities, medicine, the social sciences, arts, writing, policy, and more.
Eligibility:
Eligible New Americans include green card holders, naturalized citizens, Deferred Action for Childhood Arrival (DACA) recipients, individuals born abroad who graduated from both high school and college in the United States, and the US-born children of two immigrants
Applicants must be 30 or younger as of the application deadline
Applicants must have a bachelor's degree as of the fall of 2023
Applicants must be applying to or enrolled in a graduate program
Deadline: October 27, 2022
The Herbert Scoville Jr. Peace Fellowship provides full-time six to nine-month paid fellowships for recent college and graduate school alumni to work on international peace and security issues with one of more than two dozen participating public-interest organizations in Washington, DC. Scoville Fellows are paid at an annual rate of $43,200 ($3,600 per month) and receive basic health insurance compensation, mentoring, a small stipend for professional development purposes, and travel costs to DC to begin the fellowship.
Eligibility:
Candidates must have completed a baccalaureate degree by the time the fellowship commences; those with a graduate degree are also eligible to apply.
The program is open to all U.S. citizens and non-U.S. citizens living in the U.S. eligible for employment.
Preference will be given to individuals without substantial public interest or government experience in the Washington, DC area.
Spring 2023 Fellowship Deadline: October 3, 2022
Fall 2023 Fellowship Deadline: January 7, 2023
The Humane Studies Fellowship offers tiered grant support for graduate students and postdocs looking to build their academic careers and who want to spend more time focusing on publishing. These awards provide access to other IHS opportunities including mentorship, job market support, in-person and online events, and more. The Humane Studies Fellowship provides renewable, non-residency awards of up to $15,000 per year to support postdocs and current or future students enrolled in full-time PhD programs and fellows are free to use the funds to further their research as they see fit.
Eligibility is dependent on the program.
Deadline: Rolling
---
Looking for more opportunities? We list thousands! Sign up for ProFellow.com to view and search our free database of more than 2,300 fellowships, funding awards and fully funded PhD and master's programs.