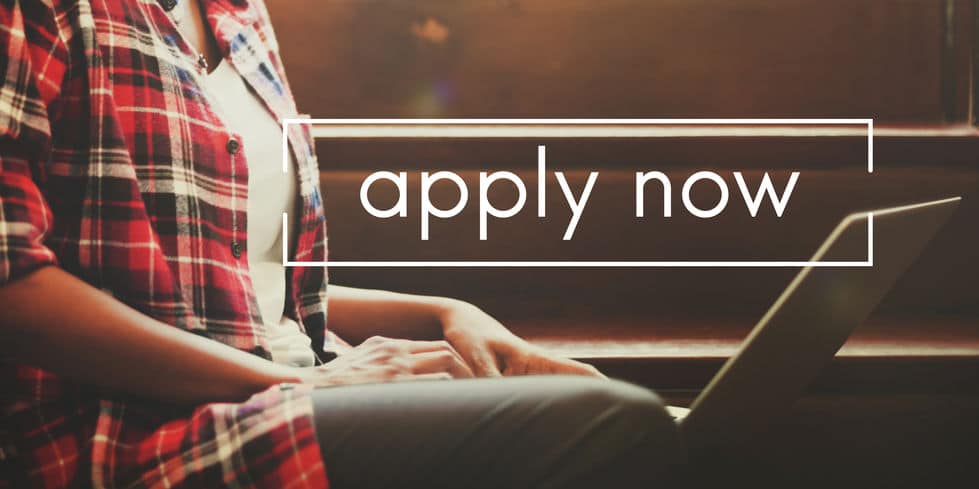 This article is continuously updated with the latest fellowship open calls for applications from ProFellow's esteemed partners! Be sure to bookmark this page to check it frequently for new opportunities. 
The following list of open calls for applications includes professional fellowships, research grants for individuals, and graduate school funding opportunities, funding awards, and fully funded graduate programs that are now accepting applications.
For opportunities from additional fellowship programs, check out our upcoming fellowship deadlines articles and ProFellow's funding database of more than 1,400 fellowships, funding awards, fully funded master's and fully funded PhD programs.
The opportunities are listed in order of application deadlines. Click the links to learn more!
CAORC's Multi-Country Research Fellowship supports advanced regional or trans-regional research in the humanities, social sciences, or allied natural sciences for U.S. doctoral candidates and scholars who have already earned their Ph.D. The CAORC-NEH Research Fellowship supports advanced research in the humanities for U.S. postdoctoral scholars and foreign national postdoctoral scholars who have been residents in the U.S. for three or more years. Both provide a monetary award, and fellows carry out research abroad.
Eligibility is dependent on the program
Multi-Country Research Fellowship Deadline: December 8, 2022
CAORC-NEH Research Fellowship Deadline: January 19, 2023 
The Stanton Nuclear Security Fellowship offers postdoctoral fellows or junior faculty in a tenure-track position at a U.S. university studying nuclear security issues the opportunity to spend twelve months in CFR's New York or Washington, DC, office conducting policy-relevant research. CFR awards up to two fellowships annually. The fellowship begins in September 2023 and runs for twelve months. The program awards a stipend of $96,000 for postdoctoral fellows and $132,000 for junior faculty.
Eligibility:
Applicants must be U.S. citizens.
Applicants must be postdoctoral fellows or junior faculty in a tenure-track position at a recognized university.
Junior faculty at law schools or with a law degree as their terminal degree are also eligible.
Deadline: December 15, 2022
The Urban Leaders Fellowship is a 7-week paid summer fellowship for early- to mid-career professionals who are already leaders in their own right and are looking to accelerate their leadership through fellowship with a focus on policy and practice.
Eligibility:
Professionals with at least 2 years of professional experience.
Applicants must be U.S. citizens.
Deadline: December 15, 2022
FASPE is a fully funded, two-week fellowship program in professional ethics and ethical leadership that is centered on examining the actions and choices of German professionals in enabling Nazi policies.
Eligibility:
Each FASPE program has its own eligibility requirements
Deadline: January 3, 2023
Merrimack College's School of Health Sciences is seeking candidates for several Health Sciences Graduate Fellowship positions in athletics administration, health promotion and public health, and strength and conditioning. This is a 9-month accelerated academic and experiential program with a 50% reduction in graduate tuition awarded to successful candidates. You will work part-time at a fellowship placement site while studying full-time at Merrimack to earn your Master of Science degree.
Eligibility:
Must have a bachelor's degree.
Priority Deadline: January 5, 2023
Regular Deadline: February 15, 2023
Merrimack's K-12 Teacher Education Fellowship is a full-tuition fellowship that links graduate study with a year-long clinical residency in a partner school. Students take graduate courses in the summers and evenings throughout the school year while serving as full-time professionals in varied capacities in their classrooms. The program is open to all academic majors and backgrounds. While previous education coursework and experience are helpful, it is not required.
Eligibility:
Must be able to attend graduate courses on-campus from May 2023-June 2024. Graduate courses are held late afternoon/evening.
Must have a bachelor's degree.
Priority Deadline: January 5, 2023
Regular Deadline: February 15, 2023
Pardee RAND Graduate School welcomes exceptional students from diverse personal and academic backgrounds. Their multidisciplinary Master of Philosophy (M.Phil.) and doctoral (Ph.D.) programs are generously funded and focus on policy analysis and how it can shape our world.
Eligibility:
Have completed a bachelor's degree. An advanced degree and/or work experience is desired for the Ph.D.
Deadline: January 5, 2023
The Herbert Scoville Jr. Peace Fellowship provides full-time six to nine-month paid fellowships for recent college and graduate school alumni to work on international peace and security issues with one of more than two dozen participating public-interest organizations in Washington, DC. Scoville Fellows are paid at an annual rate of $43,200 ($3,600 per month) and receive basic health insurance compensation, mentoring, a small stipend for professional development purposes, and travel costs to DC to begin the fellowship.
Eligibility:
Candidates must have completed a baccalaureate degree by the time the fellowship commences; those with a graduate degree are also eligible to apply.
US work authorization required.
Fall 2023 Fellowship Deadline: January 7, 2023
Spring 2024 Fellowship Deadline: October 2, 2023
The Coro Fellowship is one of the nation's most prestigious public affairs programs for aspiring leaders in public affairs. Coro's mission is to train, support, and connect leaders to foster a thriving democracy and tackle society's biggest challenges together. Competitively selected applicants will join a cohort for the full-time program in a high-impact urban US city. Fellows learn through interactions with various stakeholders, numerous work placements, and leadership development seminars to develop critical thinking, analytical, governance, and leadership skills. The stipend amount varies.
Eligibility:
A bachelor's degree or equivalent is required, and post-graduate academic study or work experience is preferred, though not required.
Bachelor's degree conferred by August 2023.
US work authorization required.
Deadline: January 8, 2023
The Coro Fellows Program in Public Affairs equips recent college graduates and young professionals with the skills, networks, and knowledge they need to influence meaningful change. Considered one of the most competitive public affairs fellowships in the country, ten to twelve Fellows come together to use the Greater Los Angeles region as their classroom. Coro Southern California offers need-based monthly stipends to ease the financial burden of participating in the fellowship. Stipends are based on financial need, and monthly payments typically range between $500 to $1,500.
Eligibility:
Bachelor's degree conferred by August 2023.
Recent college graduates or young professionals with 1 to 3 years of experience.
US work authorization required.
Deadline: January 8, 2023
The Mind Trust is looking for talented K-12 Education Leaders in roles such as School Principal, Vice Principal, Dean, Superintendent, CMO, Head of Schools, Head Teacher, or private or charter school Founder to apply to The Mind Trust School Fellowship. This paid program develops sustainable educational models to launch or restart schools within the Indianapolis Public School district.
Watch a replay of The Mind Trust Application Workshop to learn how to create a stand-out application!
Eligibility: 
Fellow must be an experienced US-based K-12 school leader.
Must be a US citizen.
Statement of Intent Deadline: January 9, 2023
Krell Institute manages three of the country's leading four-year, federally funded science and engineering graduate fellowships. Each offers a comprehensive set of benefits, including a generous yearly stipend, payment of full tuition and fees at any accredited U.S. university, an annual academic allowance for research or professional development expenses, onsite DOE laboratory research experience, and more.
Eligibility is dependent on the program
DOE NNSA SSGF Deadline: January 11, 2023
DOE CSGF Deadline: January 18, 2023
DOE NNSA LRGF Deadline: March 15, 2023
The Atlantic Fellows for Social and Economic Equity (AFSEE) programme is an innovative fully-funded fellowship based at the International Inequalities Institute at the London School of Economics and Political Science in London (LSE) in the United Kingdom. The programme is aimed at mid-career social change leaders, from diverse countries and contexts, who are working to challenge inequality and who believe inequality can be defeated. The Residential track of the Atlantic Fellows for Social and Economic Equity programme includes full tuition fees for the MSc in Inequalities and Social Science at LSE, a £19,000 stipend to cover living costs while in London, any necessary travel expenses to in-person modules, and travel to and from London at the beginning and end of the active fellowship, including reimbursement of visa fees.
Eligibility:
Live in the global South (in particular Africa, Asia, Middle East, Latin America and Caribbean), although this factor will never be considered in isolation.
Deadline: January 12, 2023
The Insight Fellowship allows exceptional individuals to grow professionally and personally as they study and promote conflict management at non-profits they choose outside their home country.  The Fellowship supports entrepreneurial individuals passionate about conflict management to help organizations work more effectively. Fellows receive an estimated US $30,000 expense allowance for the entire year, provided by our generous donors. The Fellow is assigned a mentor to help guide the Fellowship's logistics and direct the three-month training period.
Eligibility:
Must be a graduate of an accredited college or university or set to graduate before the start of the Fellowship.
Deadline: January 30, 2023
The KAUST Global Fellowship Program is a full-time, three-year, fully funded, research-based fellowship. KAUST Global Fellows will have the opportunity to conduct their own independent research, as per the submitted proposal, with a dedicated annual research budget of up to 45,000 USD (depending on the field) and access to unparalleled laboratory facilities. The program supports excellent postdoctoral researchers taking the initial steps toward a fully independent research career in a unique, conducive environment.
Eligibility:
Ph.D. degree related to the five research pillars of KAUST and the proposed research project
Maximum 4 years of relevant postdoctoral research experience
Deadline: January 15, 2023
UConn's MFA Studio Art program is a fully funded three-year graduate program which supports a broad range of art making including painting/drawing, photography/video, printmaking, and sculpture/ceramics with an international faculty and superior and generous facilities in a rural environment centrally located in Southern New England for easy day trips to New York, Boston, Providence, Hartford, and New Haven. The program culminates with an exhibition in a New York City gallery. and a thesis exhibition in UConn's William Benton Museum of Art.
Eligibility:
Hold a baccalaureate degree or its equivalent from a regionally accredited college or university.
Have a cumulative GPA for most recent degree of 3.0 or higher for the entire degree.
Deadline: January 15, 2023
The Virginia HBCU Scholars Fellowship will fund the humanities research of scholars affiliated with Virginia's Historically Black Colleges and Universities (HBCUs) in BIPOC heritage, stories, and communities. As part of the fellowship, selected candidates will have the option to choose another expert in their field of study to review their research and network, engage, and collaborate with other scholars. Fellows will be awarded a stipend of up to $5,000 per month for up to one academic year (9 consecutive months).
Eligibility:
To be eligible, applicants must be affiliated (current doctoral student – ABD, alumni, or faculty) with one of Virginia's accredited HBCUs.
Deadline: January 16, 2023
Graduate Boren Fellowships offer Master's, PhD, and professional degree candidates up to $30,000 for language study and research projects in dozens of countries around the world. Applicants may request Boren Fellowships funding for self-designed study, or programs administered by their universities or overseas host institutions.
Eligibility:
Applicants must be U.S. citizens and plan to be matriculated in a graduate degree program at the time they will be receiving the award.
Deadline: January 25, 2023
Boren Scholarships offer undergraduates up to $25,000 to fund immersive language study programs overseas. Applicants may request Boren Scholarships funding for programs administered by their universities or overseas host institutions, or participate in one of the Boren Awards Flagship Language Initiatives.
Eligibility:
Applicants must be U.S. citizens and plan to be matriculated in an undergraduate degree program at the time they will be receiving the award.
Deadline: February 1, 2023
The Foreign Affairs Information Technology (FAIT) Fellowship, sponsored by the U.S. Department of State, is a path to a career in the Foreign Service as an Information Management Specialist (IMS). If you want to use your technology skills to support U.S. diplomacy and experience new cultures, the FAIT Fellowship is an opportunity of a lifetime. This unique two-year fellowship prepares you to enter the Foreign Service by providing up to $43,500 annually in academic funding, stipends, housing and travel allowances, a domestic internship, and more.
Eligibility:
Be a U.S. citizen.
Be enrolled full-time in an IT-related bachelor's degree program or seeking admission to an IT-related master's degree program at a U.S.-based accredited institution.
Be on a timeline to graduate with your bachelor's or master's degree in spring 2025 while enrolled full-time for spring and fall semesters.
Deadline: February 3, 2023
The Chinese Language Fellowship Program (CLFP) is a nationwide initiative designed to strengthen and support the next generation of American scholars focused on China. The program supports students with a fellowship of up to $50,000 so that they can devote one year to intensive Chinese language training at an institution of the fellow's choice, generally in China or Taiwan.
Eligibility:
Be a U.S. citizen or permanent resident of the United States.
Be a graduate student in a PhD program with a focus on China and policy OR be a current or recent graduate student in a master's degree program.
Deadline: February 21, 2023
Dismas House of Massachusetts, Inc. seeks 2 qualified Fellows to help coordinate resident, marketing, and advancement activities at its transitional housing program for homeless, former prisoners in Oakham and Worcester, MA. Ideal candidates will have a commitment to issues of social justice, experience in the non-profit milieu, excellent verbal and written communication skills, and a comfort working with individuals from diverse socioeconomic backgrounds. This fellowship runs over the course of one calendar year. The Fellow will receive a bi-weekly stipend. Room and board and health and dental insurance included.
Eligibility:
Be a U.S. citizen or permanent resident of the United States.
Deadline: April 15, 2023
---
Looking for more opportunities? We list thousands! Sign up for ProFellow.com to view and search our free database of more than 2,300 fellowships, funding awards and fully funded PhD and master's programs.