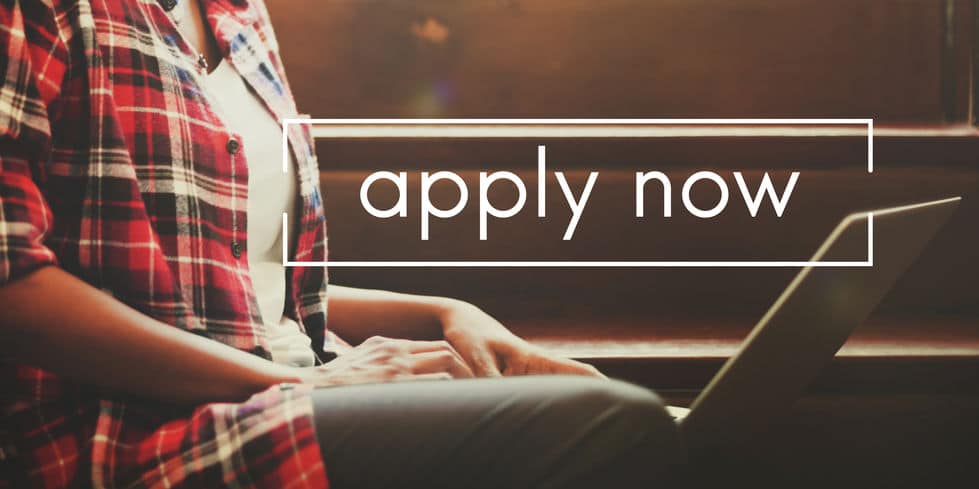 This article is continuously updated with the latest open calls for applications from ProFellow's esteemed partners! Be sure to bookmark this page to check it frequently for new opportunities. 
The following list of open calls for applications includes professional fellowships, research grants for individuals, and graduate school funding opportunities that are now accepting applications.
For opportunities from additional fellowship programs, check out our upcoming fellowship deadlines articles and ProFellow's database of more than 1,300 fellowship programs.
The opportunities are listed in order of application deadlines. Click the links to learn more!
This part-time, fully-funded program matches emerging leaders, called MAP Fellows, with nonprofit executives, called MAP Mentors, driven to create positive impact while leveling up their skill sets and deepening professional networks.
Eligibility:
You are an emerging social impact leader with skills that allow you to tactically and creatively solve the MAP Challenge to which you are applying.
You have a track record of being the driver on a foggy road: navigating the uncertain, understanding when to ask for directions, and ultimately finding your way.
You do the right thing and will rise to commitments of the fellowship
Deadline: July 28, 2021
This full-time, paid, 9-month  program is designed for young AAPI professionals looking to increase their experience in public policy and service. Fellows are placed in congressional offices to gain policy experience serving as part of the legislative team. The program provides fellows with opportunities to build their leadership skills, encourages political engagement, and fosters interest in a public service career.
Eligibility:
Have completed their undergraduate or graduate degree and/or have at least five years of public service experience

Be U.S. citizens, lawful permanent residents, or individuals who are legally authorized to work full-time without restriction for any U.S. employer
Deadline: July 30, 2021
The Institute for Humane Studies is committed to lightening the financial burden of getting a PhD for students through their Humane Studies Fellowship by providing up to$15,000 in direct financial aid. Students interested in developing, teaching, and applying classical liberal ideas and the principles of a free society, as well as students whose research has clear policy implications, are encouraged to apply.
Eligibility:
Must be enrolled full-time in a PhD program at any institution for the 2021-2022 academic year.
Must have a research interest that contributes to the advancement of classical liberal scholarship.
Deadline: August 1, 2021
Princeton University is now seeking artists of exceptional promise for their two fellowship programs, the Hodder Fellowship and Lecturer and Princeton Arts Fellow. They are dedicated to bringing together a vibrantly diverse community of people with different backgrounds, experiences, perspectives, skills, and talents.
Deadline: September 14, 2021
Schwarzman Scholars offers one-of-a-kind perspectives that you can't get from a textbook. A year spent in China provides Scholars myriad experiences that forge lifelong friendships and a valuable set of cross-cultural leadership skills. The Schwarzman Scholars experience encompasses unique opportunities in and outside the classroom, including extensive leadership training, a network of senior mentors, opportunities to engage in high-level interactions with Chinese leaders, optional internships, career development, travel seminars around China, and more.
Eligibility:
Must have an undergraduate degree or be on track to successfully complete all degree requirements before August 1 of their Schwarzman Scholars enrollment year
Must be at least 18 but not yet 29 years of age as of August 1 of their Schwarzman Scholars enrollment year (for the current selection cycle, as of August 1, 2022)
Must be proficient in the English language
No minimum GPA requirements
Deadline: September 21, 2021
The Alexander von Humboldt Foundation is searching for the leaders of tomorrow. Graduates with initial leadership experience from Brazil, the People's Republic of China, India, the Russian Federation, South Africa, or the USA interested in implementing a self-chosen project that supports career development while working in Germany are encouraged to apply. 
Eligibility:
Citizenship of Brazil, the People's Republic of China, India, the Russian Federation, South Africa, or the USA, including predominantly living and working in one of these countries
Bachelor's or comparable academic degree completed no more than twelve years ago
English and/or German language skills
Deadline: October 15, 2021
Located in Santa Monica, California, the Pardee RAND Graduate School offers a full-time, residential Ph.D. program in policy analysis — the first and largest of its kind in the country. They're backed by the brainpower and resources of the RAND Corporation, a nonprofit, nonpartisan research institution that helps improve policy and decision-making through research and analysis. Each year, they welcome 25-30 exceptional students who come from diverse personal and academic backgrounds, with about a third of students coming from outside the U.S.
Eligibility:
Be available to participate in our full-time combined research-and-study program at RAND's headquarters in Santa Monica, California
Have completed a bachelor's degree; an advanced degree and/or some work experience is desired
Demonstrate quantitative reasoning skills; all majors and disciplines are welcome
Deadline: January 6, 2022
AmeriCorps brings people together through service and volunteering to improve lives, strengthen communities, and foster civic engagement. AmeriCorps members serve directly with organizations and nonprofits to tackle our nation's most pressing challenges. AmeriCorps members serving in the VISTA program support projects that address poverty in communities across the country.  
Eligibility:
Candidates must be at least 18 years of age

Must be a citizen, national, or legal permanent resident alien of the United States

Candidates must have a high school diploma or equivalent

Rolling application deadline
---
Looking for more fellowship opportunities? Sign up for ProFellow.com to view and search our free database of more than 1,300 fellowship and funding opportunities for individuals.