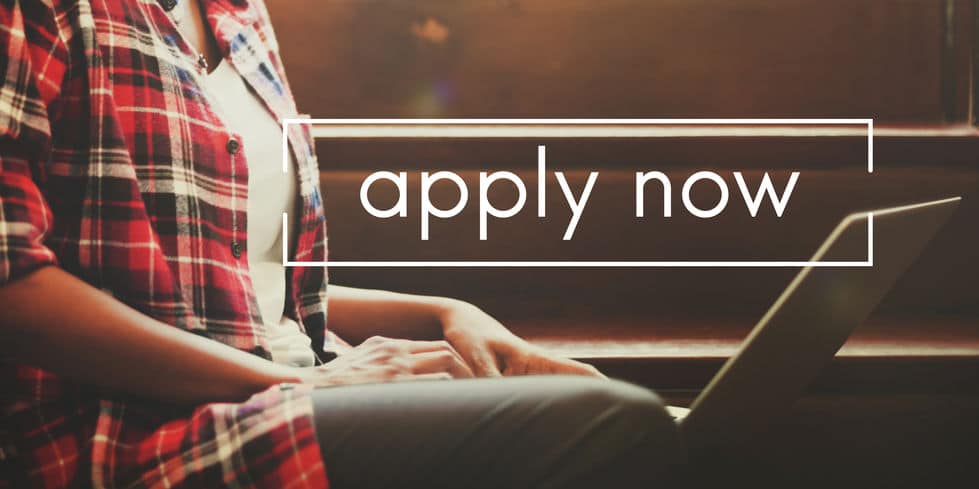 This article is continuously updated with the latest fellowship open calls for applications from ProFellow's esteemed partners! Be sure to bookmark this page to check it frequently for new opportunities. 
The following list of open calls for applications includes professional fellowships, research grants for individuals, and graduate school funding opportunities, funding awards, and fully funded graduate programs that are now accepting applications.
For opportunities from additional fellowship programs, check out our upcoming fellowship deadlines articles and ProFellow's funding database of more than 1,400 fellowships, funding awards, fully funded master's and fully funded PhD programs.
The opportunities are listed in order of application deadlines. Click the links to learn more!
The Mind Trust is looking for talented K-12 Education Leaders in roles such as School Principal, Vice Principal, Dean, Superintendent, CMO, Head of Schools, Head Teacher, or private or charter school Founder to apply to the Innovation School Fellowship. This paid program develops sustainable educational models to launch or restart schools within the Indianapolis Public School district.
Applications will open for this award in September 2022!
Register to attend an upcoming free, virtual event sponsored by The Mind Trust to learn more.
Register Here for the next event on July 12, 2022.
Miami Book Fair's Emerging Writer Fellowships (EWF) support previously unpublished writers who demonstrate exceptional talent and promise by providing them with time, space, and an intellectually and culturally rich artistic community. The program's goal is to actively support these writers – who are working to complete their first book-length project within a year – and help them launch their literary careers. Emerging Writer Fellows are granted professional experience in arts administration, teaching creative writing, and other opportunities; a $41,000 stipend; and strong literary community support to allow for 12 glorious months of uninterrupted time to craft their works.
Eligibility:
Deadline: May 30, 2022
The Preservation Society of Newport County 2022-2023 Residential Fellow Projects offers scholars and emerging professionals the opportunity to conduct focused research and undertake projects inspired by and relevant to the Preservation Society's mission, strategic plan, and annual goals. Successful candidates will demonstrate a willingness to build community partnerships, as well as locate, identify, and collate primary resources. Through collaboration and guidance from staff, these research projects will result in new information the Preservation Society can use to improve its offerings of tours, exhibitions, and publicly shared information.
Eligibility:
Applicants must have an M.A. in a relevant field for the fellowship they are applying for
Deadline: May 30, 2022
The Education Pioneers Impact Fellowship provides talented professionals an opportunity to address critical challenges in the education sector, addressing systemic inequities and helping to close the opportunity gap. They recruit professionals with skills in data analysis, strategy, and project management to partner with leading K-12 school districts, charter schools, and other education organizations and to grow as leaders. Fellows receive a 10-month placement on a mission-critical project aligned with their professional background and skills and earn a $47,500 stipend.
Eligibility:
Bachelor's degree
Two years of full-time, professional work experience OR full-time enrollment or completion of a graduate degree program
Authorization to work in the United States on a full-time basis for the entire program. International students are eligible to apply only if they are authorized to work in the United States and do not require any visa assistance.
Deadline: May 31, 2022
The Public Humanities Fellowships help writers, independent scholars, community historians, and college and university faculty members share meaningful research, stories, and cultural expressions that are relevant to Virginia's diverse communities and that connect audiences to wider regional, national, and global contexts. All Fellows will receive a stipend of up to $15,000 to support their projects. If desired, Fellows may complete their four-month fellowship in residence—at Virginia Humanities' public humanities center in Charlottesville or the Library of Virginia in Richmond—or virtually.
Eligibility:
Must be eighteen years or older
Must reside in Virginia
Must be working on a project that is relevant to communities within Virginia
Deadline: June 1, 2022
The Bank of the West Fellows join the program with an early-stage venture ready to scale. Fellows participate in the Watson Accelerator, which includes: award-winning training, seed funding, tailored mentorship, and a global network to accelerate their social ventures.  This program is ideal for advanced entrepreneurs who can commit between 5-8 hours of coursework per week. Through this 18-week program, fellows will engage in hands-on courses in areas such as leadership development and applying practical entrepreneurial skills to their ventures alongside a global community of like-minded changemakers. The program is fully-funded, with housing during the 3-week in-person component covered for a value of $17,500.
Eligibility:
An ideal candidate is an Impact-driven entrepreneur working across the Bank of the West's four regions, such as Seattle, Bay Area, Greater Los Angeles, Denver, Salt Lake City, or Council Bluffs.
Applicant's enterprise or nonprofit has been launched and active for 1 to 5 years and is ready to scale.
Deadline: June 1, 2022
The Amani Institute's hybrid post-graduate certification is back with a 3-month Foundation phase online, followed by a 3-month Immersion phase in Nairobi, starting in June 2022. You'll gain tools, experiences, insights, and networks to change the world. This opportunity includes a 3-month apprenticeship in a leading organization in your field of interest and two 4-day field visit trips in Kenya (all expenses paid). A scholarship is available until May 16th, 2022.
Eligibility:
Have 2/3 years minimum work experience
Have an undergraduate degree
Must have the ability to travel to Kenya for 3 months
Scholarship Deadline: May 16, 2022
Final Deadline: June 6, 2022
RSF offers three types of fellowships: Visiting Scholars, Visiting Journalists, and Visiting Researchers. These fellowships provide a unique opportunity for select scholars and journalists in the social, economic, and behavioral sciences to pursue their research and writing while in residence at the foundation in New York City. Research carried out by visiting fellows constitutes an important part of the foundation's ongoing effort to analyze and understand the complex and shifting nature of social and economic life in the United States.
Eligibility is dependent on the program.
Deadlines: May 3, 2022 | June 28, 2022
---
Looking for more fellowship opportunities? Sign up for ProFellow.com to view and search our free database of more than 1,400 fellowships, funding awards and fully funded graduate programs.