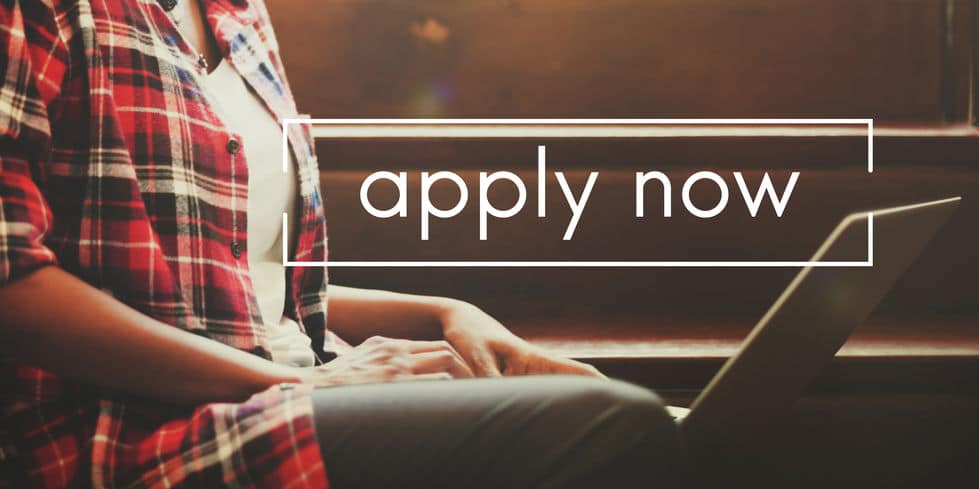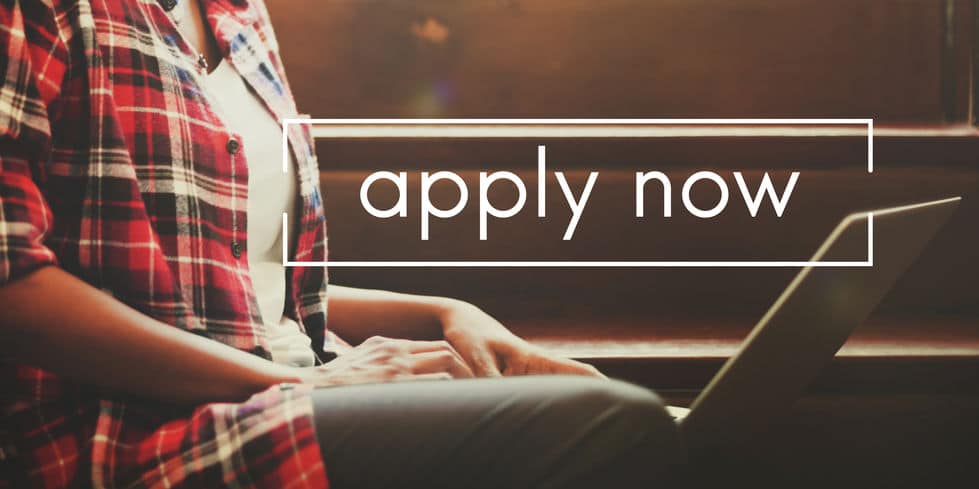 This article is continuously updated with the latest open calls for applications from ProFellow's esteemed partners! Be sure to bookmark this page to check it frequently for new opportunities. 
The following list of open calls for applications includes professional fellowships, research grants for individuals, and graduate school funding opportunities that are now accepting applications.
For opportunities from additional fellowship programs, check out our upcoming fellowship deadlines articles and ProFellow's database of more than 1,200 fellowship programs.
The opportunities are listed in order of application deadlines. Click the links to learn more!
---
ProFellow and SV Academy have collaborated to offer placement for a select number of individuals in SV Academy's Business Development Fellowship. SV Academy's employer-funded fellowship is 12 weeks and leads to a full-time business development role at high-growth tech companies in San Francisco Bay Area and the Silicon Valley. The best part is that it's online, part-time and 100% tuition-free.
Eligibility:
Open to U.S. citizens/Green Card holders
Hold a bachelor's degree (or within 60 days of graduation)
Deadline: Rolling – one new cohort opens each month!
Radcliffe fellows are exceptional scientists, writers, scholars, public intellectuals, and artists whose work is making a difference in their professional fields and in the larger world. Based in Radcliffe Yard—a sanctuary in the heart of Harvard University—fellows join a uniquely interdisciplinary and creative community. A fellowship at Radcliffe is an opportunity to step away from usual routines and dive deeply into a project. With access to Harvard's unparalleled resources, Radcliffe fellows develop new tools and methods, challenge artistic and scholarly conventions, and illuminate our past and our present.
The Radcliffe Institute provides fellows with a $77,500 stipend plus an additional $5,000 to cover project expenses, as well as office space and full-time Harvard appointments as visiting fellows. Fellows may also be eligible to receive relocation, housing, and childcare funds to aid them in making a smooth transition to Radcliffe.
Eligibility:
Scholars with a record of publication who have earned a doctorate at least 2 years before the appointment;
OR established artists with an independent body of work of significant achievement;
OR practitioners who have held senior leadership positions in non-profits, government, or the private sector with at least 10 years of relevant leadership experience.
Applicants from throughout the world are encouraged to apply.
Deadlines:
September 12, 2019 for Humanities, Social Sciences, Creative Arts and October 3, 2019 for Science, Engineering, Mathematics
Environmental Entrepreneurs (E2) is a national, nonpartisan group of business leaders, investors, and professionals from every sector of the economy who advocate for policies that are good for the economy and good for the environment. The 1 Hotels Fellowship at E2 is designed to support early to mid-career businesspeople who seek to make the world a better place through direct and indirect advocacy for change that's good for the economy and good for the environment.
The 1 Hotels Fellowship at E2 is designed to support early to mid-career businesspeople who seek to tackle pressing environmental issues through projects that are good for the economy and good for the environment. Selected fellows will receive $20,000 each and work with E2 staff and advocates to design and implement their projects. Ten fellows will be selected for the 2019-2020 program cycle.
Individuals who do not consider themselves traditional business people are still encouraged to apply.
Eligibility:
Applicants must be legal US residents.
Early to mid-career people working in any field are invited to apply.
Deadline: September 15, 2019
The Lewis Center for the Arts, in collaboration with other University departments, offers two artist fellowship opportunities. Both are designed to support artists, in all artistic disciplines, who demonstrate great promise.
Hodder Fellowship
The Hodder Fellowship will be given to artists of exceptional promise to pursue independent projects at Princeton University during the 2020-2021 academic year. Hodder Fellows spend an academic year at Princeton, but no formal teaching is involved. An $83,000 stipend is provided for this 10-month appointment as a Visiting Fellow. U.S. citizenship is not required to apply.
Princeton Arts Fellows
Open to early-career artists in theater, dance, music, creative writing and visual arts demonstrating extraordinary promise. Fellows will spend the 2020-2021 and 2021-2022 academic years at Princeton, teaching and engaging with the university's lively arts community. The fellowships are for two 9-month academic years. An $83,000 salary for each year is included.
Eligibility:
Early to mid-career artists in theater, dance, music, creative writing and visual arts.
Any citizenship is eligible to apply.
Deadline: September 17, 2019
The Institute for Humane Studies (IHS) Graduate Research Workshops are designed for graduate students that are currently pursuing a PhD or enrolled in a PhD program and actively preparing their research for publication and presentation. During these weekend-long programs, participants will have the opportunity to present their research and receive feedback from peers and esteemed faculty mentors from a range of academic disciplines.
The program is free to attend. IHS provides all materials, accommodations, and meals throughout the duration of the workshop. IHS also offers a generous travel stipend and $100 honorarium to help students attend the workshop.
The IHS Fall Graduate Research Workshops will take place in Northern Virginia.
Eligibility:
Enrolled PhD students who are actively preparing their research for presentation and publication.
Interested in the research and development of classical liberal ideas such as free speech, civil liberties, and individual rights.
Preference will be given to students who are interested in or actively pursuing an academic career.
Deadline: September 17, 2019
Schwarzman Scholars is a program for the next generation of young leaders, anchored in a fully-funded 11-month Master's Degree in Global Affairs at Beijing's Tsinghua University. The Schwarzman Scholars experience encompasses unparalleled opportunities in and outside the classroom, including extensive leadership training, a network of senior mentors, internships, and travel seminars around China. Schwarzman Scholars is designed to prepare young leaders for a world where China plays a key role. Scholars will learn from world-class faculty and guest speakers about the emergence of China as an economic and political force through a dynamic curriculum and will work with an advisor to design an academic plan that best suits their academic and professional goals.
Eligibility:
Open to students and young professionals between the ages of 18 and 28 years old
Obtained an undergraduate degree
Proficient in English
All nationalities are eligible
Deadline: September 26, 2019
IDEX is developing the next wave of "social intrapreneurs" (employees who innovate from within existing organizations) who will support, lead and advance the work of socially-focused enterprises around the world! The IDEX Accelerator is a tuition-based professional development fellowship in India for those aspiring to work in social enterprise. Scholarships are available.
Eligibility
Global professionals age 21 – 35 with a Bachelor's degree
1-3 years of work experience
Deadline: Priority deadline of August 31, 2019 and regular deadline of September 30, 2019. 
The National Nuclear Security Administration (NNSA) is seeking highly motivated graduate-level students to grow as the next generation of nuclear security leaders. NNSA Graduate Fellows work alongside the nation's leading scientists, engineers, and policy experts in range of mission areas, including but not limited to stockpile stewardship, nuclear nonproliferation, nuclear security, and counterterrorism/counterproliferation. Fellows receive competitive salaries, benefits, and other incentives including: Annual salary of $53,300 ($63,550 for post-doctoral Fellows) plus a $4,000 hiring incentive (taxed); Medical benefits and vacation/holidays; and Tuition reimbursement (criteria apply).
Eligibility:
Applicants must be U.S. citizens eligible for a high-level security clearance
Accepted into, enrolled in, or graduating from a master's or Ph.D. program during the year of application.
Available to work full-time from June until the following June
Deadline: October 2, 2019
The Facebook Fellowship Program is designed to encourage and support promising doctoral students who are engaged in innovative and relevant research in areas related to computer science and engineering at an accredited university. Winners of the fellowship will receive: Tuition and fees paid for the academic year (up to two years/four semesters); $37K grant (one-time payment during each academic year); Up to $5,000 in conference travel support; and a paid visit to Facebook headquarters for the annual Fellowship Summit.
Eligibility:
Full-time PhD students enrolled in an accredited university in any country; Students must be enrolled during the academic year(s) the Fellowship is awarded.
Students' work must be related to one or more relevant disciplines (see webpage for more details).
Deadline: October 4, 2019
Gain an in-depth understanding of issues facing the EU & Germany in this 9-12 month professional development program. Bosch Fellows act as consultants in their field of expertise at leading public or private institutions in Germany, and participate in 2 high-level work phases in major German institutions (government, print & broadcast media, private & public sectors, law firms, & NGOs). In addition, Bosch Fellows participate in professional seminars, where they travel to meet and exchange ideas with topic area experts in transatlantic relations across Germany. Fellows are from the fields of public policy and administration, foreign and security policy, urban and regional planning, business, journalism and communications, law, or cultural and arts management (i.e. museum, theater, orchestra). Intensive German language training is provided as needed. No language skills required at application.
Eligibility:
U.S. citizen, age 40 years of age or younger at the application deadline
Minimum 5 years of relevant, full-time work experience in target fellowship field
Active participation in community and/or public affairs
Deadline: November 1, 2019
Environment America's mission is to transform our ideas and imaginations into change that makes our world a greener and healthier place. Environment America's two-year, full-time fellowship program gives participants the necessary skills to turn public opinion and political momentum toward a greener, healthier world. During their time with Environment America, fellows will build powerful coalitions, lobby elected officials, research and write reports, identify and cultivate donors, and run a grassroots campaign office each summer. The target annual compensation for this position is $27,500 in the first year. Environment America offers a competitive benefits package. Positions are available in Washington, D.C.; Boston, MA; Denver, CO; Austin, TX; Baltimore, MD; Oakland, CA; and others.
Eligibility
U.S. work authorization
Passion for environmental advocacy
Priority Application Deadline: November 2, 2019
Founded in 1997, the Horowitz Foundation for Social Policy promotes research and understanding in the major fields of the social sciences through small grants to support the dissertation research of aspiring doctoral candidates.
Each grant is worth a total of $7,500 paid in two separate installments. Initially, the recipient receives $5,000. To receive the second installment of $2,500, recipients must achieve one of the following:
Acceptance and approval of their dissertation;
Acceptance of an article based on the research by a peer-reviewed journal; or
Invitation to write and publish a book chapter based on the research.
Eligibility:
Applicants must be current PhD (or DrPH) candidates who are working on their dissertation
Applicants must not have a PhD; those who do, are ineligible;
Applicants must have defended their dissertation proposal or had their topic approved by their department;
Applicants can be from any country and any university in the world. US citizenship or residency is not required.​
Deadline: December 1, 2019
The Institute for Humane Studies is committed to lightening the financial burden of getting a PhD. Students interested in developing, teaching, and applying classical liberal ideas and the principles of a free society are encouraged to apply. The Humane Studies Fellowship provides up to $15,000 in direct financial aid to get you through your PhD program.
Eligibility:
Be enrolled full time in a PhD program at any institution for the 2020-2021 academic year
Have a research interest that contributes to the advancement of classical liberal scholarship
Deadline: December 1, 2019
Looking for more fellowship opportunities? Sign up for ProFellow.com to view and search our free database of more than 1,200 fellowship and funding opportunities for individuals.