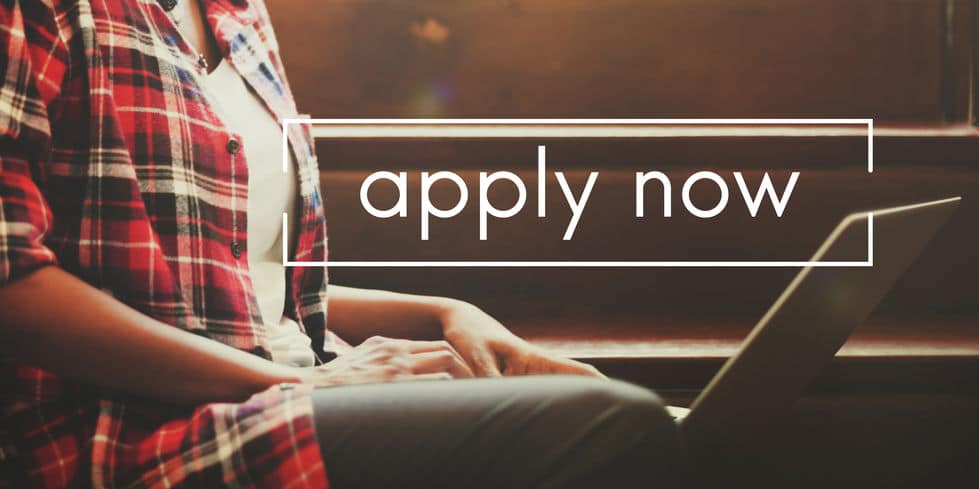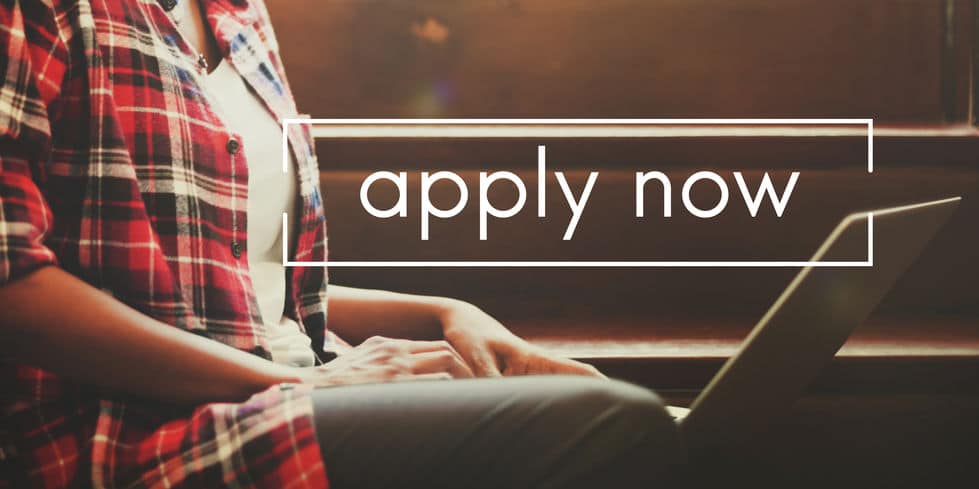 This article is continuously updated with the latest open calls for applications from ProFellow's esteemed partners! Be sure to bookmark this page to check it frequently for new opportunities. 
The following list of open calls for applications includes professional fellowships, research grants for individuals, and graduate school funding opportunities that are now accepting applications.
For opportunities from additional fellowship programs, check out our upcoming fellowship deadlines articles and ProFellow's database of more than 1,300 fellowship programs.
The opportunities are listed in order of application deadlines. Click the links to learn more!
Environment America's mission is to transform our ideas and imaginations into change that makes our world a greener and healthier place. Environment America's two-year, full-time fellowship program gives participants the necessary skills to turn public opinion and political momentum toward a greener, healthier world. During their time with Environment America, fellows will build powerful coalitions, lobby elected officials, research and write reports, identify and cultivate donors, and run a grassroots campaign office each summer. The target annual compensation for this position is $27,500 in the first year. Environment America offers a competitive benefits package. Positions are available in Washington, D.C.; Boston, MA; Denver, CO; Austin, TX; Baltimore, MD; Oakland, CA; and others.
Eligibility
U.S. work authorization
Passion for environmental advocacy
Early Application Deadline: February 28, 2020
Final Application Deadline: July 24, 2020
Our Science Policy Fellows gain first-hand professional experience as they spend one year alongside decision-makers at agencies across Alabama, Louisiana, Mississippi, Texas, and Florida. With ideas, passion, and depth of knowledge in science and research, our fellows share their backgrounds to better inform decision making.
Eligibility:
Applicants should have a strong interest in applying science to public policy
U.S. citizens or permanent residents
Be currently enrolled in a doctoral program or hold an eligible degree
Deadline: March 4, 2020
CivicSpark is dedicated to building capacity for local governments to address community resilience issues such as climate, water, housing, and mobility. Fellows support cities, schools, and other public agencies to implement local sustainability projects on topics including sustainable transportation, climate action planning, and affordable housing. Fellows gain career experience, a living allowance of approximately $20,000 spread evenly over 11 months, Segal Education Award of $6,095 at the completion of service and health insurance.
Eligibility:
A 4-year undergraduate degree
Commitment to the full term of service (11 months).
The capability to work in a professional office setting up to 40 hours a week.
Deadline: March 15, 2020
The Mercatus Center at George Mason University is currently taking applications for the Adam Smith Fellowship, Frédéric Bastiat Fellowship, and Oskar Morgenstern Fellowship programs. Fellows receive a stipend, attend colloquia hosted by Mercatus on key readings in political economy, and learn how to apply political economy frameworks to pressing issues in academic and public policy.
Eligibility: 
Fellowships are awarded to graduate students pursuing studies from any university across the world and in any discipline
Deadline: March 15, 2020
The Millennium Fellowship is the Atlantic Council's flagship initiative for future leaders. The fellowship is a two-year, part-time program requiring three weeks of in-person activities supplemented with virtual convenings and distance learning, executive coaching, and optional events that take place around the world and throughout the year. The Atlantic Council covers all expenses for these activities.
Eligibility:
Ideal candidates may come from any sector and country, provided they are 25-35 years of age, passionate about building a more secure and prosperous future through constructive international engagement, and committed to becoming leading agents of change on global issues.
Deadline: March 15, 2020
The Hansen Leadership Institute brings together promising young leaders from all over the world who want to learn leadership skills, public speaking, negotiation, conflict resolution, community building and intercultural management. Fellows receive hands-on training from faculty and real-world experts at the University of San Diego School of Leadership and Education Sciences. Fellows receive paid travel expenses, paid excursions and a $1,000 stipend upon completion of the 3-week program.
Eligibility:
20-25 years of age
Completed at least 2 years of university study, or currently in your second year
Be able to attend and participate in the entire three weeks of the Institute
Deadline: March 15, 2020
ProFellow is now recruiting for its first Social Entrepreneurship Fellow! During this 6-month fellowship, the Social Entrepreneur Fellow will have the unique opportunity to learn first-hand the mechanics of building and sustaining a social enterprise and will contribute to ProFellow's impact through a project of your own design. This fellowship can be done remotely, anywhere in the world. Fellowship includes a monthly stipend commensurate with experience.
Eligibility:
Excellent written and verbal English
Self-starter with proven project management skills
Demonstrated interest in business and social entrepreneurship
Must have reliable, daily access to a computer with internet and the ability to participate in video conferencing
Deadline: March 18, 2020
The Urban Leaders Fellowship is a paid summer fellowship that recruits the best and brightest for an intensive, seven-week experience in ten premier cities: Atlanta, Dallas, Denver, Indianapolis, Kansas City, MO, Nashville, New Orleans, Oakland, Tulsa, and Washington D.C. Fellows spend half of their time working on a critical policy project with a partner elected official and the other half of their time working with an innovative partner organization committed to social justice & community impact. Fellows are assisted in finding the right career path, connected with leaders in the field, and provided with leadership coaching, career coaching, and ongoing support even after the fellowship ends.
Eligibility:
Fellows must have at least two years of professional experience
Deadline: March 21, 2020
The Gabr Fellowship is for emerging leaders in the areas of art, science, finance, tech, business, media, law, and both social and business entrepreneurship. Applicants should have big ideas, a strong interest in transnational dialogue, and a commitment to seeing sustainable peace and creating cross-cultural understanding. Fellows will engage with high-level business leaders in various industries including technology, members of the media, government officials, scientists, and academics.
Eligibility:
24 to 35 years of age
Must be citizens of the U.S., Egypt, the U.K., France, Jordan, or Lebanon.
Deadline: March 31, 2020
RSF will pay visiting journalists a stipend of $8,000 per month for full-time visits of up to three months (maximum stipend of $24,000 per individual fellowship). Fellows are provided with an office at the Foundation, computers and software, library access, and limited research assistance. Applicants who reside outside of the greater New York City area may be provided with a partially-subsidized apartment near RSF, if available.
Eligibility:
Applicants should be journalists with a minimum of 5-7 years of experience who write or report on social, economic, or political conditions in the United States.
Deadline: May 1, 2020
The Institute for Humane Studies (IHS) Summer Seminars bring together graduate students and faculty to explore the nature of free society. The Classical Liberal Tradition will take place in Washington, DC from June 16 – 21. This seminar will investigate the liberal account of free societies, from the proto-liberalism of Locke and Montesquieu through Smith, Hayek, the Ostroms, and beyond. The second seminar, Modern Challenges to Liberty, will take place in Chapel Hill, NC from July 7 – 12. This seminar will let you engage with the strongest critics of liberalism and find their own response to their critiques.
Eligibility:
Open to graduate students worldwide
Ideal candidates are those interested in classical liberal concepts of political freedom, economic liberty, and individual rights.
Deadline: May 15, 2020
FUSE Fellowship is seeking entrepreneurial professionals who want to have a direct impact in helping solve some of the biggest challenges facing urban communities. This selective program partners accomplished professionals with local government agencies for a 12-month period. Leveraging their private-sector skills and expertise to lead strategic projects, FUSE Fellows help build innovative and sustainable approaches to a range of crucial social and civic issues, including health, education, economic development, affordable housing, justice and unity, public health, safety, transportation and more.
Eligibility:
At least 15 years of professional experience
Progressive success in challenging roles with substantial management responsibilities
Demonstrated passion for public service, civic innovation and/or cross-sector collaboration
Deadline: Rolling deadline
---
Looking for more fellowship opportunities? Sign up for ProFellow.com to view and search our free database of more than 1,300 fellowship and funding opportunities for individuals.