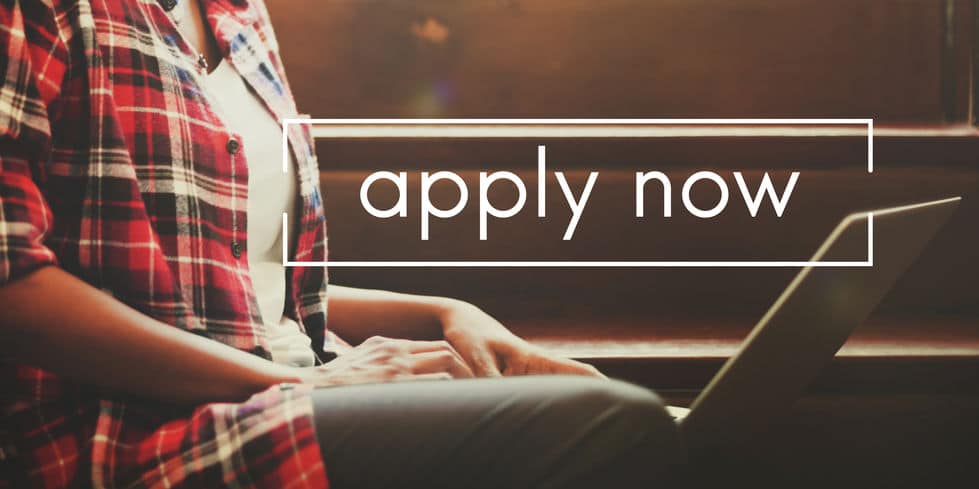 This article is continuously updated with the latest fellowship open calls for applications from ProFellow's esteemed partners! Be sure to bookmark this page to check it frequently for new opportunities. 
The following list of open calls for applications includes professional fellowships, research grants for individuals, and graduate school funding opportunities, funding awards, and fully funded graduate programs that are now accepting applications.
For opportunities from additional fellowship programs, check out our upcoming fellowship deadlines articles and ProFellow's funding database of more than 2,400 fellowships, funding awards, fully funded master's and fully funded PhD programs.
The opportunities are listed in order of application deadlines. Click the links to learn more!
The SBI Youth for India Fellowship is offered to bright young minds and allows them to live and work with rural communities and contribute towards solving pressing rural development challenges. The Fellowship builds young leaders who undergo a transformative journey by learning from the challenges of rural India. These leaders collaborate with NGO partners, local government, and the community to develop and sustain grassroots-level initiatives. The program provides a monthly stipend, covers travel costs, and provides health and personal accident insurance policy.
Eligibility:
Citizens of India, Overseas Citizens of India (OCI), and Citizens of Nepal/Bhutan eligible to apply
Must be 21 to 32 years old
Bachelor's degree should be completed before October 1st, 2023
Deadline: May 31, 2023
Success Academy seeks excellent teachers who are excited and ready to join our 3-year Assistant Principal Fellowship Program. Assistant Principals will be trained and developed by the best educators in the country. In year 1, you will be trained to teach and be paid at a junior leadership level; Year 2 and 3, you will receive extensive leadership training to progress your career. Having successfully completed the Fellowship, you will be ready to become a Success Academy principal, leading the best elementary, middle, and high schools in the country. Compensation based on skills and experience.
Eligibility:
2+ years K-12 teaching experience as a lead teacher, ideally at a charter or private school.
Bachelor's degree
Authorization to work in the US
Deadline: June 1, 2023
The Mira Fellowship is designed to provide an opportunity for motivated people to address our most pressing issues by stepping back, finding a new perspective, and creating an action plan. Mid-career professionals are given six months to rethink the world's most pressing issues and develop actionable plans for change. Fellows receive a creator toolbox, summits, coaching, cohort collaboration, access to up to $5,000 of research funding, and continuing opportunities to network and engage with alumni and community networks.
Eligibility:
Must be a mid-career professional
Deadline: June 1, 2023
The American Connection Corps (ACC)'s goal is to empower local leaders in rural and emerging areas to tackle critical bipartisan challenges to advance economic prosperity. ACC members are placed with local public institutions and are responsible for building critical capacity and activating community engagement. Members are trained through a year-long program and are equipped with the tools to channel resources locally while building capacity across diverse host institutions and issue areas. Every full-time fellow receives a $30,000 stipend, an education award, and other benefits.
Eligibility:
Be a U.S. Citizen, National, or Lawful Permanent Resident.
Deadline: June 8, 2023
Tiny Beam Fund is a small U.S.-based charitable foundation. Its mission is to help understand and address the complex problem and negative impacts of industrial food animal production worldwide. It focuses on funding academic research and researchers. Tiny Beam Fund offers fellowships to academic researchers interested in drivers and negative impacts of large-scale, industrial animal agriculture, especially concerning LMICs (low- and middle-income countries). Open to PhD holders (USD $60,000) and advanced PhD students (USD $45,000) in all parts of the world.
Eligibility:
Must be either an academic working/studying in universities or an independent scholar
Deadline: June 8, 2023
Global Leaders' Alliance is a multidisciplinary fellowship program designed to train the brightest young thinkers in the world to be citizens, stateswomen, men, and leaders in all fields of thought and action. The aim of this program is to prepare fellows for the unique challenges posed by the 21st century, from environmental disasters to unprecedented invasions of privacy to extreme wealth inequality to novel challenges to democracy and a post-factual political landscape. The fellowship includes full coverage of tuition fees.
Eligibility:
Applicants must have a bachelor's degree in any subject from a recognized national/international university.
Must be aged below 35.
Deadline: June 15, 2023
The Russell Sage Foundation invites scholars and journalists to apply for in-residence fellowships at its New York headquarters to investigate topics in the social sciences. Scholars are provided with an office at the foundation, computers and software, library access, and supplemental salary support. Scholars from outside NYC are provided with a partially subsidized apartment near RSF.
Eligibility:
Visiting Scholars must be at least two years beyond the Ph.D. at the time of application
Deadline: June 27, 2023
Success Academy is looking for passionate people to join their team and make a big impact – on the lives of NYC's children and in their career. They welcome all majors and backgrounds; no teaching degree is required. If you're a good fit, you'll be trained, developed, mentored, and coached alongside a team of strong, collaborative peers. You'll be able to focus on growing your students, growing yourself, and growing your network. Compensation starts at $50,000.00 – the exact number may vary based on skills and experience.
Eligibility:
A bachelor's degree (any discipline) before your first day of work with Success Academy
Authorization to work in the US
Deadline: June 30, 2023
The Alexander von Humboldt Foundation is seeking emerging leaders from the US, India, Brazil, China, and South Africa for the 2024-25 German Chancellor Fellowship cohort. Fellows will implement a self-designed project that supports career development, has a lasting public impact, and become part of a global network of leaders. They will receive a monthly grant of up to 2,600 euros, financial support for language courses and other expenses, and individual support during their stay in Germany, along with networking opportunities with other fellows.
Eligibility:
Be a citizen of Brazil, China, India, South Africa, or the United States
Have completed your first academic degree (such as a Bachelor's) no more than twelve years ago.
Deadline: October 15, 2023
The East-West Center offers fellowships to pursue master's and doctoral study in any degree program at the University of Hawai'i in Honolulu. Through this residential experience, EWC students develop lifelong relationships, academic support networks, and a powerful sense of community with others interested in the Asia Pacific region. The EWC Graduate Degree Fellowship provides full-time graduate tuition and fees up to the equivalent of the general tuition charged for post-baccalaureate students at the University of Hawai'i at Mānoa for up to 24 months, housing, an education allowance, a stipend towards food, and more.
Eligibility:
Must be a citizen or resident of either the United States, Pacific Region, Southeast Asia, South Asia, or East Asia
Deadline: December 1, 2023
The Institute for Humane Studies (IHS) is proud to offer expense support grants for graduate students and faculty through the Hayek Fund. Grants will be awarded in ranges from $500 to $5,000 to support expenses related to research on themes within the liberal tradition.
Eligibility:
Applicants must be full-time students or faculty at an accredited college or university. Preference will be given to research directly tied to IHS focus areas and to applicants from North America and Europe.
Applications are reviewed on a rolling basis
The Institute for Humane Studies (IHS) is proud to offer graduate sabbatical grants of up to $15,000 for PhD candidates (ABD) seeking funding to buy out teaching or research assistance responsibilities for a semester to focus on developing dissertation chapters or other work into publishable paper drafts within six months.
Eligibility:
Applicants must be enrolled as full-time PhD students who have advanced to candidacy.
Applicants must have previously published or have (an) article(s) currently under review.
Applications are reviewed on a rolling basis
---
Looking for more opportunities? We list thousands! Sign up for ProFellow.com to view and search our free database of more than 2,400 fellowships, funding awards and fully funded PhD and master's programs.