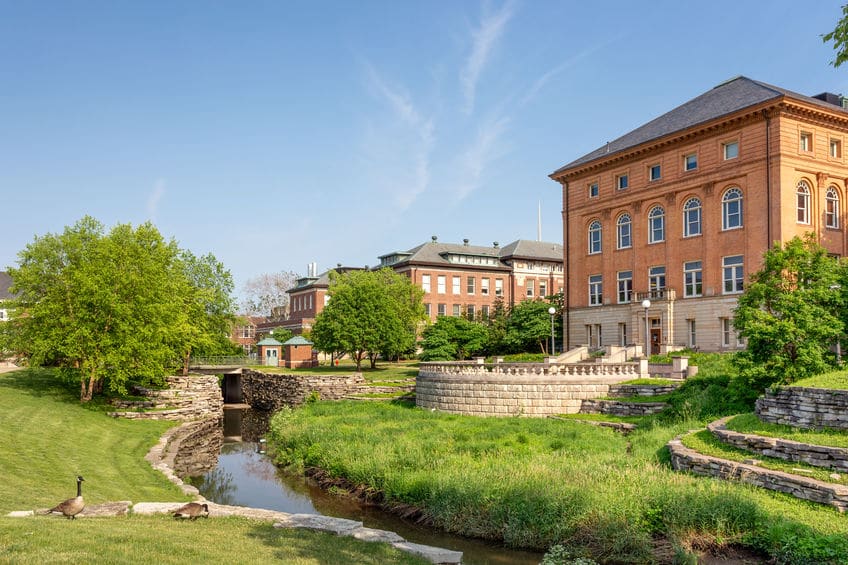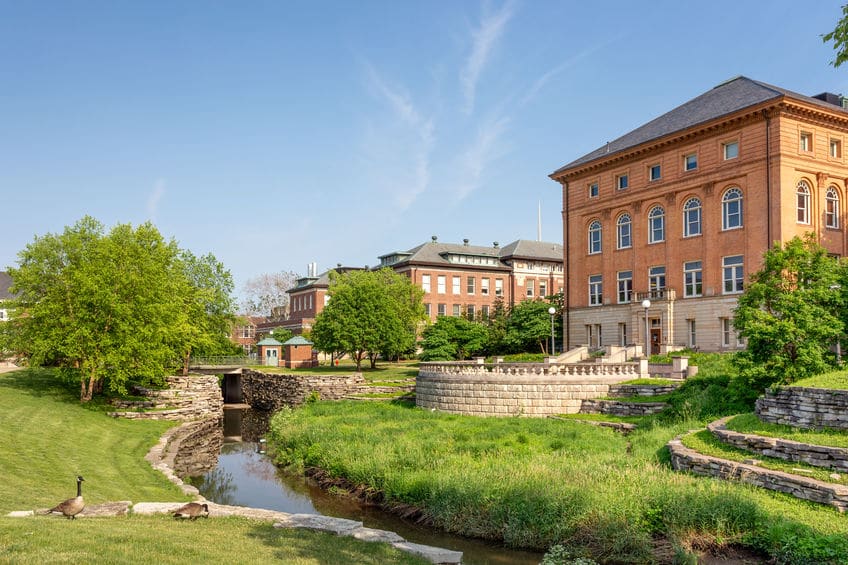 As part of our series How to Fully Fund Your Master's Degree, here is a list of universities that offer fully funded Master's in Social Work (MSW) programs. A Master's Degree in Social Work can lead to many careers, including being a clinician, advocate, community organizer, or administrator, as well as opportunities in academia, medicine, and more.
"Full funding" is a financial aid package for full-time students that includes full tuition remission as well as an annual stipend or salary during the entire program, which for Master's degrees is usually 1-2 years. Funding usually comes with the expectation that students will teach or complete research in their field of study. Not all universities fully fund their master's students, which is why researching the financial aid offerings of many different programs, including small and lesser-known schools both in the U.S. and abroad, is essential.
The ProFellow database for graduate and doctoral study also spotlights external funding opportunities for graduate school, including dissertation research, fieldwork, language study, and summer work experiences.
Would you like to receive the full list of more than 1000+ fully funded programs in 60 disciplines? Download the FREE Directory of Fully Funded Graduate Programs and Full Funding Awards!
Here is the list of universities that offer funding to their master's students in social work.
Arizona State University (Downtown Phoenix, AZ): Students who are accepted into the program receive payment of their in-state tuition and mandatory fees through Title IV-E, Child Welfare Field Education, and Student Support Project. This is federal funding that is administered by DCS. There are many other scholarships for funding your study.
California State University San Marcos (San Marcos, CA): The Department of Social Work has offered various stipend programs for MSW students. The Title IV-E Child Welfare Stipend Program is available to incoming MSW students enrolled in the full-time program. Students selected to participate in the stipend program receive an annual stipend of $18,500 each year up to 2 years. Scholarship opportunities are available to a variety of students from all backgrounds.
University of Central Florida (Orlando, FL): Graduate students may receive financial assistance through fellowships, assistantships, and tuition support. Fellowships are awarded based on academic merit to highly qualified students.
Columbia University ( New York, NY): The Columbia School of Social Work awards scholarships, typically ranging from $5,000 to $20,000 to full-time students who demonstrate financial need. Scholarship awards are usually renewed in the second year of study, as long as certain eligibility requirements are met. Columbia University offers other sources of funding to graduate students, including language-study stipends and research-based fellowships or grants.
University of Georgia (Athens, GA): There are many types of both institutional and federal aid accessible to students. Eligible full-time students are awarded a Graduate Assistantship and get compensation totals approximately $12,592 per year. The Title IV-E Child Welfare Education Program covers tuition and fees for competitively selected MSW students. And also there is a wide range of scholarship opportunities for all students.
University of Houston (Houston, TX): Graduate College of Social Work offers several scholarships, stipend programs, assistantships, and fellowships to students as funds are available. Stipend recipients are chosen by a committee composed of GCSW and CPS representatives. Full-time students will receive a stipend of $5,000 a semester for up to five semesters. Assistantships are available to full-time students admitted unconditionally to the M.S.W. program. Students must apply and interview for positions.
Illinois State University (Normal, IL): The University provides graduate assistantships as a means of financial support for good-standing full-time students. They receive a monthly stipend or hourly wage and a waiver for 100% of tuition during a semester of appointment. Endowed scholarships and fellowships are awarded competitively by the Graduate School in the fall and spring semesters.
University of Minnesota (St. Paul, MN): The School of Social Work offers financial support for social work MSW and Ph.D. students through training grants, fellowships, scholarships, and graduate assistantships.
Saint Louis University (St. Louis, MO): Prospective students will be automatically screened for merit-based scholarship eligibility. There is a full-tuition fellowship funded by the School of Social Work for new and continuing students. By filling out a graduate assistantship application, you will automatically be considered for a full or partial graduate assistantship.
University of Texas at El Paso (El Paso, TX): UTEP's Department of Social Work also offers stipends for specific internships, scholarships based on financial need, and paid work positions as Graduate Assistants (GA's) and Research Assistants (RA's). Currently, department-specific grants allow the Department to offer partial and full financial support to many students. All students are eligible for need-based and merit-based programs through the Office of Scholarships and Financial Aid. 
University of Washington (Seattle, WA): The UW School of Social Work provides different types of funding for MSW students in the form of fellowships, scholarships, assistantships, and additional programs that may help to supplement your education.
West Virginia University (Morgantown, WV): The School of Social Work awards several Graduate Assistants to MSW students each year. This is competitive and available to on-campus MSW students only. GA positions cover tuition and include a small stipend. Merit-based waivers are open to any graduate student in the on-campus MSW program. Scholarships are available to juniors and seniors master's students in the social work program. 
University of Wisconsin-Madison (Madison, WI): There are three basic types of graduate assistantships on campus: teaching, project, and research assistantships. Programs use their internal processes to award assistantships to students. The Sandra Rosenbaum School of Social Work offers over 40 scholarships and awards to current and prospective students each year. Awards vary in amount from several hundred dollars to cover the full cost of tuition and fees.
Looking for more graduate funding awards? Sign up to discover and bookmark more than 1,300 professional and academic fellowships in the ProFellow database.
© ProFellow, LLC 2021, all rights reserved.