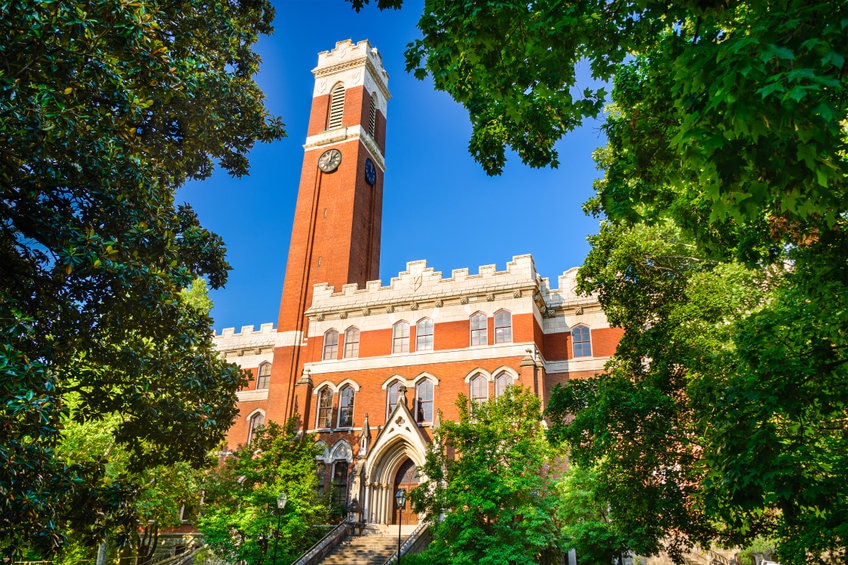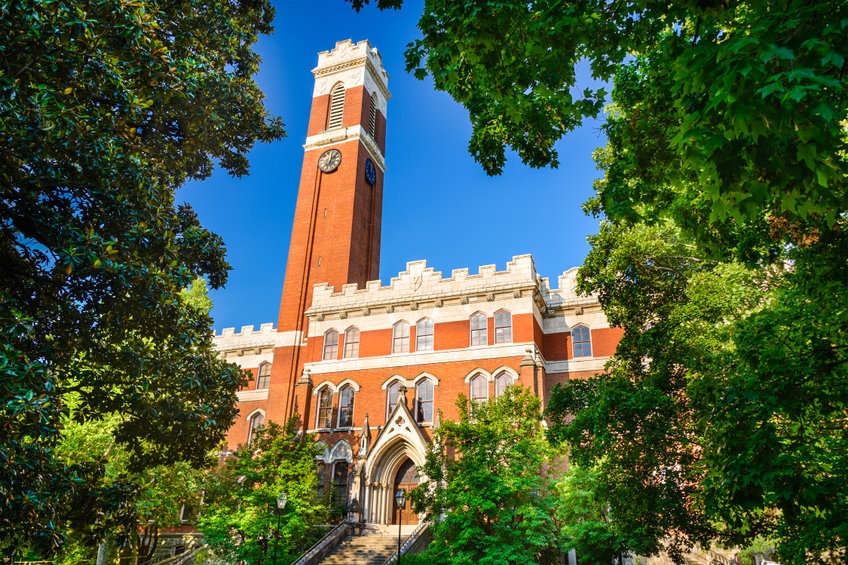 As a part of our series on How to Fully Fund Your Master's Degree, here is a list of universities that offer full funding for an M.A. in Religion, MTh, and MDiv Program. Master's degrees in Religion and Theology can lead to a variety of career options, including counseling, teaching, roles within religious institutions and churches, and further academic work and research.
Fully-funded Master's programs can be difficult to find. Because most universities focus their funding on Ph.D. students, Master's candidates can have a harder time securing scholarships and funding. However, there are a number of universities that do offer funded Master's programs. "Full funding" is a financial aid package for full-time students that includes full tuition remission and an annual stipend or salary for the duration of the student's master's studies. Funding is typically offered in exchange for graduate teaching and research work that is complementary to your studies. Not all universities provide full funding to their master's students, which is why I recommend researching the financial aid offerings of all the potential Master's programs in your academic field, including small and lesser-known schools both in the U.S. and abroad.
You can also find several external fellowships in the ProFellow database for graduate and doctoral study, as well as dissertation research, fieldwork, language study, and summer work experience.
Would you like to receive the full list of more than 1000+ fully funded programs in 60 disciplines? Download the FREE Directory of Fully Funded Graduate Programs and Full Funding Awards!
Baylor University – George W. Truett Theological Seminary, M.Div (Waco, TX): Every year 100% of Truett students receive a significant scholarship award. This is made possible by the generosity of Baylor University as well as many other gracious donors and supporters, especially the BGCT. Truett awards 50% non-competitive scholarships to all Master of Divinity totaling over $45,000 per student over the course of his or her time in seminary. There are also a number of competitive scholarships covering 75% to 100% tuition.
Boston College – School of Theology and Ministry, M.Div (Boston, MA): Each year, generous funding is provided to new students through several types of financial assistance, supporting those candidates who have the strongest academic credentials, ministerial commitment, and greatest financial need.
Boston University, M. Div (Boston MA): Almost all Boston University School of Theology Master's and Ph.D. students receive a partial or full-tuition scholarship. They are renewable each year, contingent upon the annual evaluation of the recipient's grade point average. Additional merit fellowships are set aside to reward academic excellence and extra-curricular distinction. Stipends are divided into four monthly payments per semester.
Chicago Theological Seminary, MA in Religion and M.Div. (Hyde Park, Chicago): CTS provides significant financial support to qualified students thanks to the generosity of donors. Each year competitive scholarships are awarded to entering students. Merit Scholarships range from 30% to 100% of the cost of tuition. CTS donors fund a number of scholarships that provide substantial financial support to students across degree programs and it includes full tuition. Need-Based Grants Tuition assistance is available to master's level students.
The University of Chicago, MA and MDiv (Swift Hall, Chicago): All applicants to our master's programs are automatically considered for Divinity School Scholarships. Scholarships for master's students are awarded based solely on the strength of your admission application materials. Awards range from 40% to 100% of tuition costs. The average scholarship for master's students is $25,000 which covers about 75% of tuition costs. Scholarships are renewable for each year. Also, they have external fellowships to fund your education.
Concordia University, MA in Theological Studies (Quebec, Canada): There are competitive funding packages in the form of awards, teaching, and research assistantships are offered at the time of admission to most students to allow them to focus on their research and studies. Students are automatically considered for all entrance graduate awards when they apply to Concordia, provided they meet eligibility criteria. No separate application is required.
Drew University, MA in Religion and M.Div. (Madison, NJ): Approximately 92% of Drew University graduate students qualify for scholarships or other financial assistance. Drew offers merit-based scholarships for all Master's level degree programs. Applicants are considered for these awards at the time an application is reviewed and no additional application is required.
Duke University – Divinity School, M.Div and Th.M (Durham, NC): Duke Divinity School offers a number of scholarships and fellowships that can help fund your education, and all students admitted to the M.Div., M.T.S., M.A. in Christian Practice, D.Min., or Th.D. receive some scholarship support. There are many more ways to fund your education through external scholarship support and paid field education internships.
Emmanuel College of Victoria University, M.Div (Toronto, ON): The John W. Billes Grant provides 100% tuition support to all full-time domestic students registered in the Master of Divinity (MDiv) program and who are in The United Church of Canada Candidacy Pathway. The Ecumenical Theological Education Grant provides tuition support to all domestic, full-time MDiv students. There are also other awards and funding opportunities.
Emory University – Candler School of Theology, MDiv and MTh (Atlanta, GA): Almost all students receive scholarship assistance that provides full-tuition scholarships. The typical financial aid package includes a combination of a Candler scholarship, grants, or scholarships from outside sources.
Harvard University – Divinity School, Master of Divinity (Cambridge MA): 90% of MTS and MDiv students receive institutional scholarships. The Admissions Committee determines merit-based awards, which represent about 10 percent of each year's institutional grants. Merit awards generally include a full-tuition grant and a modest stipend to assist with living expenses (typically in the $9,000–$11,000 range). Need-based awards range from 75 percent tuition to full tuition.
Lipscomb University, M.Div. (Nashville, TN): All students in the Hazelip School of Theology receive a 25% discount. Hazelip offers scholarships and other financial aid opportunities to newly admitted and continuing students. The Hazelip School of Theology also offers a limited number of graduate assistantships. Students must be enrolled full-time in the M.Div. program. Students are compensated through additional scholarship aid. 
Lutheran School of Theology at Chicago, M.Div and M.Th. ( Chicago, IL): LSTC offers several scholarships. The offer Visionary Scholarships, which are Presidential scholarships (full tuition), Dean's scholarships (half tuition), and Servant scholarships ($5,000). There is no separate scholarship application required for LSTC scholarships; scholarships are awarded at the time of admission based upon merit.
Marquette University, MA in Theology (Milwaukee, WI): The Department of Theology draws on the university's considerable financial aid resources to offer a variety of assistance opportunities to qualified students. These resources include teaching assistantships (TA), research assistantships (RA), scholarships, fellowships. Students interested in the theology master's program may want to consider applying for the Trinity Fellows program as well.
University of Notre Dame, M.Div. (Notre Dame, IN): All students accepted into the program receive full-tuition scholarships which are renewable during the three years in the program provided the student is making satisfactory progress. Modest stipends are provided for living expenses and insurance provided through the University is covered by the program, benefiting the enrolled student. In addition, a variety of fellowship and employment opportunities on campus are available.
University of Oxford, MTh in Applied Theology (Oxford, UK): The University expects to be able to offer up to 1,000 full or partial graduate scholarships across collegiate universities. You will be automatically considered for the majority of Oxford scholarships if you fulfill the eligibility criteria and submit your graduate application by the relevant January deadline. Most scholarships are awarded on the basis of academic merit and/or potential.
Princeton Theological Seminary, MDiv, MA in Theological Studies (Princeton, NJ): Offering need-based grants, and merit-based scholarships to assist full-time master's-level degree candidates in covering their educational expenses. Over 90% of MDiv, MACEF, MA(TS), and dual MDiv/MACEF students receive grants or scholarships. Merit-based scholarships are awarded as part of the admissions process. No separate application is required to be considered for merit-based aid.
The University of the South, Master of Divinity (Sewanee TN): Students in the M.Div. program will receive aid to cover the full cost of tuition and fees as well as generous need-based aid to be used toward household living expenses, such as housing, food, utilities, transportation, books and supplies, and health insurance. Financial aid is available to full-time students for the normal period to complete a degree or program 3-years for the M.Div.
St. John's University, MA in Theology (Queens, NY): Graduate assistantships are offered to a limited number of students. It covers full tuition and provides a small stipend for other expenses. Clergy and professed members of religious communities and any graduate student who works as a teacher at a Catholic school receive a 50% discount on graduate tuition. Other scholarships provide full or partial tuition for highly qualified students.
Vanderbilt University – Divinity School, MDiv and ThM (Nashville, TN): No additional application is required to be considered for most merit-based awards. All applicants, regardless of citizenship, are eligible to be considered for scholarships on the basis of your application for admission. Merit Scholarships are competitive basis and provide full tuition plus an annual stipend. Also, there are external awards.
Wake Forest University – School of Divinity, MDiv (Winston-Salem, NC): All students receive a comprehensive financial aid package that works for them. A typical financial aid package includes scholarships or grants and federal work-study employment. A variety of resources are also available, from denominational awards to leadership scholarships. Scholarships provide full tuition and fellowships provide full tuition and stipends.
Western Theological Seminary, M.Div and Th.M. (Holland, MI): 90% of students receive awards! At Western Theological Seminary, whether you are full-time or part-time, you are eligible for financial awards to help ease the burden. Premier awards are discounts of 100%, 75%, and 60% that require additional writing and/or interviews.
Yale University – Divinity School, MA in Religion & MDiv (New Haven, CT): Yale Divinity School awards a number of merit scholarships each year to selected students. There is no separate application or recommendation required. The scholarship provides full-tuition and a $10,000 living allowance. Renewal each year is contigent on maintaining strong academic progress in the program.
© ProFellow, LLC 2021, all rights reserved.