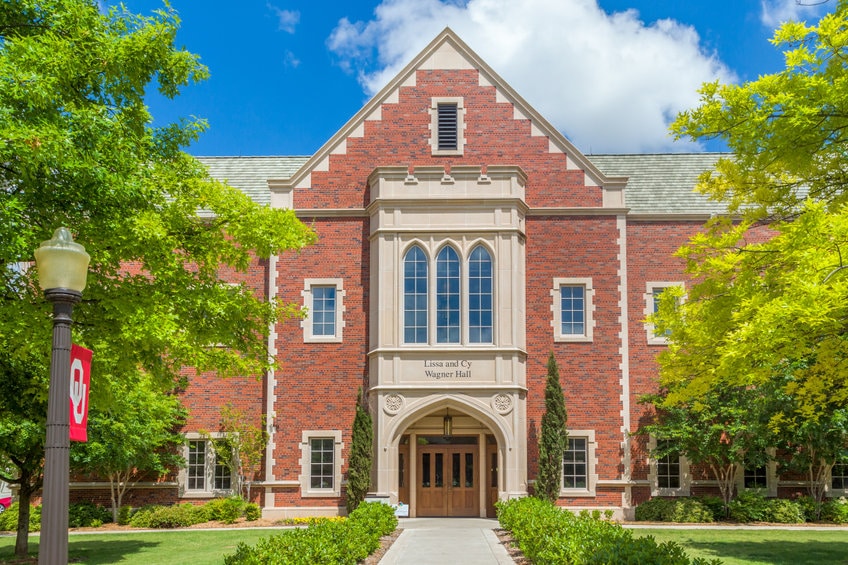 Last updated June 19, 2022
As part of our series How to Fully Fund Your Master's Degree, we have created a list of universities that offer a fully funded Master's Programs in Geography or fund most students in the geography master's program. A master's degree in Geography can help advance your career in tracks such as environmental conservation, meteorology, disaster management, urban planning, transportation, and more.
Students who receive "full funding" typically receive it in the form of a Graduate Assistantship, which is a part-time position with the university that provides a stipend and the employment benefit of full or partial tuition. Not all universities fully fund their master's students, which is why we encourage you to research programs that offer Graduate Assistantships to incoming master's students. This is more commonly offered in research-based master's programs than in professional master's programs. If you would like to learn how to find more programs like these, read How to Find Fully Funded Graduate Programs in Any Discipline.

You can also search the free ProFellow funding database for fellowships for graduate and doctoral study, and other fully funded masters and doctoral programs. You can find external funding opportunities for graduate school, including funding for dissertation research, fieldwork, language study, symposiums, and summer fellowships. 
Would you like to receive the full list of more than 1000+ fully funded programs in 60 disciplines? Get your copy of our FREE Directory of Fully Funded Graduate Programs and Full Funding Awards!
Universities Offer to Fund Master's Programs in Geography
(Bloomington, IN): Offers competitive opportunities for graduate funding, including research assistantships, associate instructorships, and fellowships. M.A. and M.S. students are normally funded for 2 years. This funding is contingent on adequate progress towards the degree.
(Seattle, WA): Graduate students in geography receive financial assistance from a variety of sources. The majority of these involve a work commitment, most commonly as a Teaching Assistant (TA). Tuition fees are waived for students with Teaching Assistant positions.
(Tallahassee FL): Full financial support is available for qualified students. Current funding is $18,000 per year for 2 years, plus a 9-hour tuition waiver. Fully funded students are allowed up to 10 hours per week of outside employment. Funding is conditional on good scholastic standing and available Departmental resources. 
(Minneapolis, MN): All students admitted to the MA or Ph.D. program are offered a guaranteed funding package, contingent on satisfactory progress toward the degree. Students entering the MA program will receive 2 years of guaranteed funding. Funding is normally provided through teaching assistantships, as well as appropriate fellowships and research assistant positions as they become available.
(Blacksburg, VA): Multiple Graduate Teaching Assistantships are awarded on a competitive basis. They include full tuition remission, a $16,000 9-month stipend ($16,500 in year two), and health insurance options. Individual faculty may have grant funding to support students as Research Assistants.
(Urbana, IL): The department provides a wide range of financial support for graduate students working toward their MA, MS, and Ph.D. degrees,  including teaching and research assistantships and fellowships.
(Morgantown, WV): The Geography Program offers competitive graduate teaching assistantships to M.A. and Ph.D. students. Funded M.A. students are guaranteed 1 year of funding through RA or TA positions and are eligible for continued funding in year 2, based upon performance. All funded positions include a stipend, a tuition waiver, and health insurance.
(Norman, OK): The Department offers several teaching and research assistantships to highly qualified students each year. Stipends are for nine months of each academic year along with tuition waivers and health insurance. Assistantships can be renewed for up to two years (M.A. and M.S. program).
Would you like to receive the full list of more than 1,000 fully funded programs in 60 disciplines? Get your copy of our FREE Directory of Fully Funded Graduate Programs and Full Funding Awards!
© ProFellow, LLC 2021, all rights reserved.