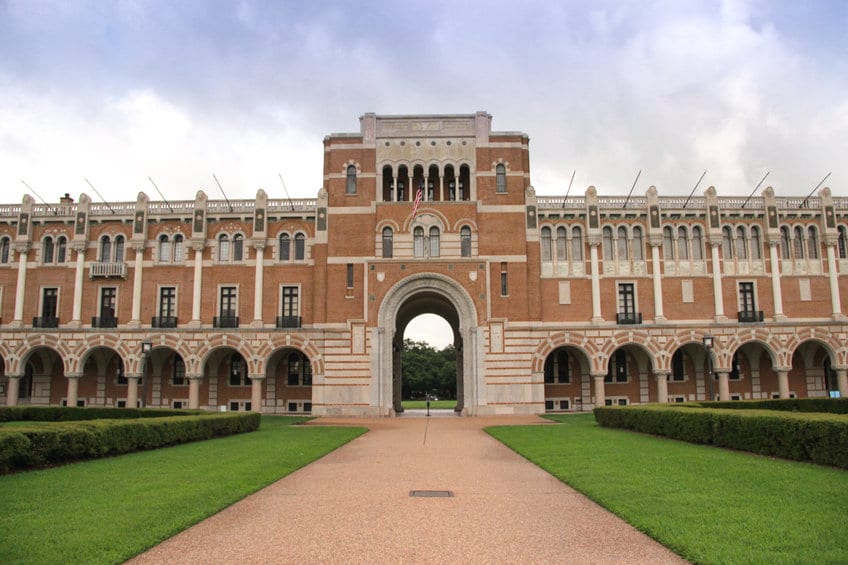 As part of our series How to Fully Fund Your Master's Degree, here is a list of universities that have fully funded Master's Programs in Architecture. A Master's degree in Architecture can lead to a career as a professional architect, urban and regional planner, teacher, and more.
"Full funding" is a financial aid package for full-time students that includes full tuition remission as well as an annual stipend or salary during the entire program, which for Master's degrees is usually 1-2 years. Funding usually comes with the expectation that students will teach or complete research in their field of study. Not all universities fully fund their master's students, which is why researching the financial aid offerings of many different programs, including small and lesser-known schools both in the U.S. and abroad, is essential.
The ProFellow database for graduate and doctoral study also spotlights external funding opportunities for graduate school, including dissertation research, fieldwork, language study, and summer work experiences.
Would you like to receive the full list of more than 1000+ fully funded programs in 60 disciplines? Download the FREE Directory of Fully Funded Graduate Programs and Full Funding Awards!
Ball State University (Muncie, IN): The Department of Architecture provides Graduate Assistantships and each GAs receive stipends and tuition waivers. If students mention their interest in assistantship in their admission letter they are automatically considered, no additional application is required. Opportunities are teaching assistantship, research assistantship, and administrative assistantship.
University of California Berkeley College of Environment Design (Berkeley, CA): Architecture offers around twenty-five Graduate Student Instructor (GSI) appointments per semester, typically including a partial fee remission in addition to a monthly salary. Faculty hire Research Appointments (GSRs) based on available research funding throughout the year. Some Student Assistant appointments are available during the academic year for the department. Some fellowships are awarded to incoming M.Arch students by The Department of Architecture based on merit, need, and/or diversity.
Carleton University (Ottawa, Canada): Carleton offers generous funding packages to its graduate students. Students are automatically considered for funding and if they are eligible, and will be notified in their Offer of Admission and Funding. Admission funding may take the form of one or more Domestic Entrance Scholarships, Teaching Assistantships (TA), Research Assistantships (RA), Merit Scholarships, and Donor-Funded Awards. There are also options for external awards and government assistance.
University of Florida College of Design, Construction and Planning (Gainesville, FL): There are opportunities for qualified graduate students to assist faculty with teaching and research on the main campus as well as at our CityLab locations. GTA's, GRA's, and Fellowships include a stipend plus a tuition waiver of up to 9 credit hours per semester. Over one-third of Main Campus graduate students are offered graduate teaching or graduate research assistantships.
Illinois Institute of Technology (Chicago, IL): Additional funding available for incoming students through IIT Architecture are merit-based scholarships and teaching assistantships only. Current students are eligible for Spring Awards which are tuition scholarships and travel fellowships open to both graduate and undergraduate students.
University of Illinois Urbana-Champaign (Champaign, IL): Aid for graduate students is offered in the form of assistantships and fellowships. For Master of Architecture and Master of Science students, graduate assistantships held within the School of Architecture carry a resident base rate tuition waiver and a monthly stipend. 
Massachusetts Institute of Technology (Cambridge, MA): Financial aid awards to Master's degree students are in the form of a partial tuition award. Master's degree students are also eligible to compete for work opportunities in the form of Teaching or Research Assistantships, or hourly positions available in the department.
University of Michigan, A. Alfred Taubman College of Architecture and Urban Planning (Ann Arbor, MI): Incoming students are eligible for Taubman College merit-based scholarship awards. Scholarships can range from $5,000 to full tuition. One-third to one-half of Architecture students have a scholarship. Students may also be eligible for Taubman College need-based Architecture Graduate Grants. A GSI position is competitive but it would cover 100% of tuition, provide a small stipend.
Rice University (Houston, TX): Many of our students receive financial assistance from the school. Scholarships provided by Rice Architecture are decided during the admissions process, based on merit as well as need. These scholarships are renewable each year, based on academic performance as well as need. 
Roger Williams University (Providence, RI): All accepted Master of Architecture students who completed their undergraduate degree with a 3.0 GPA will receive a $6,000 merit scholarship, renewable annually while maintaining a 3.0 GPA in graduate coursework. In addition, each full-time graduate student will be awarded a $3,000 assistantship through the Career Investment Program. Master of Architecture students are also eligible for several endowed scholarships.
Virginia Tech, School of Architecture + Design (Blacksburg, VA): All applicants for admission to graduate programs in Architecture are considered for assistantships and tuition remission scholarships when their applications for admission are reviewed. In addition to receiving a stipend for assistantship duties, graduate assistants will normally receive a partial tuition remission scholarship equal to a prorated portion of their in-state tuition.
University of Washington (Seattle, WA): Admitted U.S. students at the University of Washington are eligible for financial aid if they demonstrate financial need and satisfactory progress toward a degree. The Department of Architecture offers a limited number of scholarships and awards to top candidates which provides a full tuition waiver and stipend for one year to students in our Master program.
Looking for graduate funding? Sign up to discover and bookmark more than 1300 professional and academic fellowships in the ProFellow database.
© ProFellow, LLC 2021, all rights reserved.