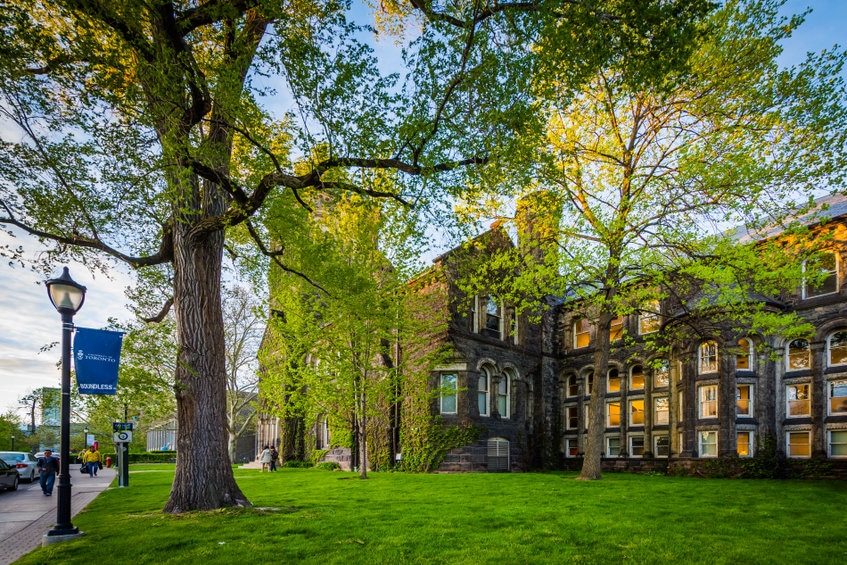 As part of our series How to Fully Fund Your Master's Degree, here is a list of universities that fully fund the studies of all or most of their Master's in Biomedical Engineering students. A master's degree in Biomedical Engineering can prepare you for an academic career in teaching, or for a non-academic career with biotech companies, and many more.
"Full funding" is a financial aid package for full-time students that includes full tuition remission as well as an annual stipend or salary during the entire program, which for Master's degrees is usually 1-2 years. Funding usually comes with the expectation that students will teach or complete research in their field of study. Not all universities fully fund their master's students, which is why researching the financial aid offerings of many different programs, including small and lesser-known schools both in the U.S. and abroad, is essential.
The ProFellow Database for graduate and doctoral study also spotlights external funding opportunities for graduate school, including dissertation research, fieldwork, language study, and summer work experiences.
Would you like to receive the full list of more than 1000+ fully funded programs in 60 disciplines? Download the FREE Directory of Fully Funded Graduate Programs and Full Funding Awards!
(Vancouver, BC Canada): The majority of graduate students in the department are offered research assistantships (RAs) by faculty members. RAs may be held in conjunction with Teaching Assistantships (TAs) and some scholarships. All full-time MASc/PhD students newly admitted to the MASc/PhD SBME program at the Vancouver campus will be provided with a minimum funding package of $21,000/year for MASc students for 2 years.
(Indianapolis, IN): There are a limited number of RA and GA opportunities that are available each year. Full financial support for graduate tuition, program-related fees, student health insurance, and a competitive stipend in the form of Research Assistantship, Graduate Assistantship, or Teaching Assistantship is renewable each semester.
(Orono, ME): The Department of Chemical Engineering and Biomedical Engineering usually provides full stipends and payment of tuition for all qualified students enrolled in the M.S. and Ph.D. programs. Financial assistance is available in the form of graduate assistantships which provide free tuition and an annual stipend ranging from $14,500 to $18,500.
(Hamilton, Ontario): Full-time MASc students receive funding from the department/supervisor in the form of scholarships and/or teaching assistantships (funding is for 24 months).
(Toronto, Ontario): The research program provides students with a guaranteed minimum stipend for a set number of years to help cover tuition and basic living expenses. Top students at the institute may also receive funding through numerous highly prestigious academic awards. The basic funding of $25,000 for MASc domestic students and $43,000 for international students.
Need some tips for the application process? See my article How To Get Into a Fully Funded PhD Program: Contacting Potential PhD Advisors.
Looking for more graduate funding awards? Sign up to discover and bookmark more than 2,000 professional and academic fellowships in the ProFellow Database.