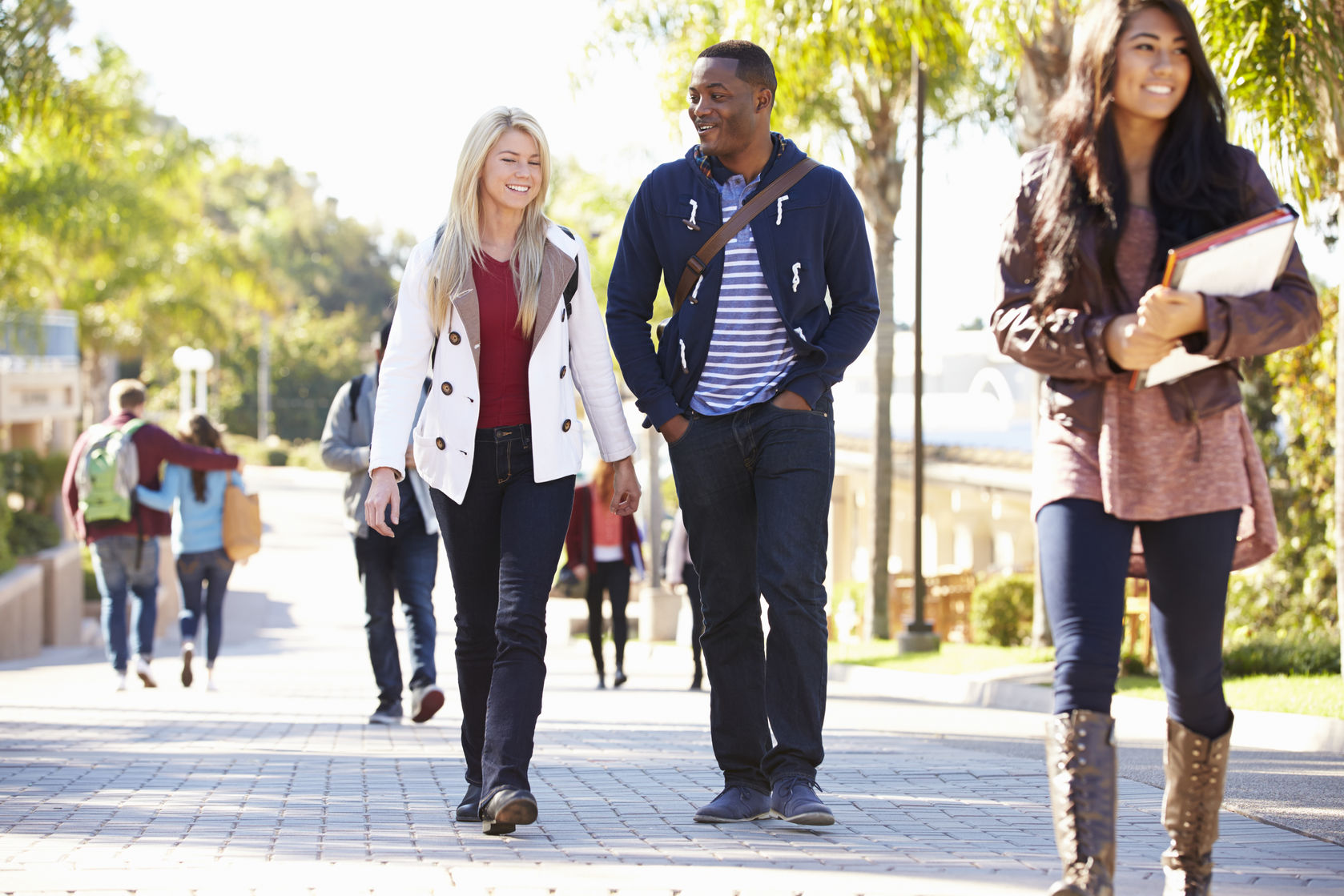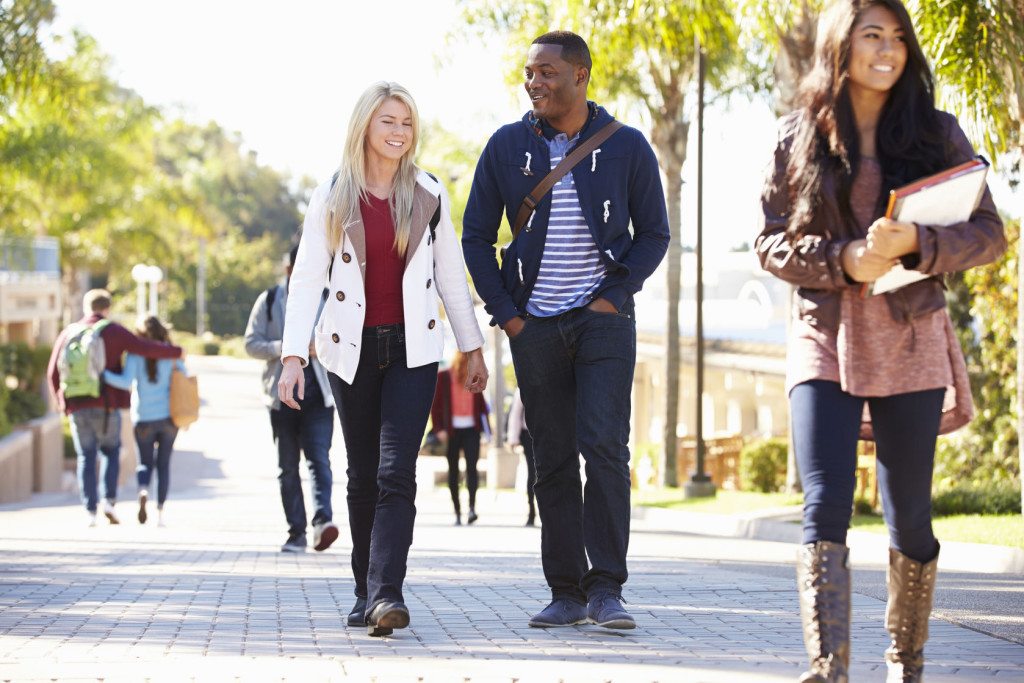 Last updated September 15, 2022
It's rare to secure even a needs-based financial aid package for a graduate degree, but fortunately, there are some unique fellowships that provide full funding for graduate study. Check out these opportunities to complete a Master's degree with an award covering your full tuition and providing an annual living stipend, as well as other potential perks. There are awards for degrees in disciplines including international affairs, public policy, education, STEM and public health, business and social justice, among others!
Would you like to receive the full list of more than 1000+ fully funded programs in 60 disciplines? Download the FREE Directory of Fully Funded Graduate Programs and Full Funding Awards!
The Paul and Daisy Soros Fellowships honor immigrant tradition in the U.S. by providing up to $90,000 over 2 years to 30 new Americans who will be pursuing a full time graduate degree program in any field at an American institution in the United States. To be eligible, you must be 30 or younger, and either have been born in the U.S. to two immigrant parents or have been born outside the U.S. (as a non-citizen) and, as of November 1 of the year you apply, be a DACA recipient, naturalized citizen or in possession of a green card (i.e., be a resident alien). They will also be opening the requirements to all immigrants who graduated from high school and college in the US.
Global grant scholarships fund international coursework or research at a graduate level or its equivalent for a term of one to four academic years. The field of study must align with one or more of the following areas of focus: Peace and conflict prevention/resolution, disease prevention and treatment, water and sanitation, maternal and child health, basic education and literacy and economic and community development.
A U.S. Student Fulbright Grant allows for individually designed study/research projects that will take place during one academic year (9-12 months) in a country outside the U.S. The study/research awards are available in approximately 140 countries. For recent BA/BS graduates, graduate and doctoral students, and young professionals including artists, musicians, writers, journalists, and those in law, business, and other professional fields. Undergraduate and graduate students must apply through their institution; professionals and former students can apply through their alma mater or At Large.
Scholarship For Service (SFS) is a unique program designed to increase and strengthen the cadre of federal information assurance professionals that protect the government's critical information infrastructure. This program provides scholarships that may fully fund the typical costs of full-time students while attending a participating institution, including tuition and education and related fees. Additionally, Fellows receive stipends of up to $20,000 for undergraduate students and $32,000 for master's and doctoral students. The scholarships are funded through grants awarded by the National Science Foundation (NSF).
Gates Cambridge Scholarships are awarded to outstanding applicants from outside the UK to pursue a postgraduate degree in any subject at the University of Cambridge. They are awarded on: intellectual ability, leadership capacity, a commitment to improving the lives of others, and a good academic fit between the applicant's aspirations and abilities and the course at Cambridge for which they are applying. There are two application deadlines: mid-October (US citizens normally resident in the USA) and early December (all other candidates).
The Science, Mathematics and Research for Transformation (SMART) Scholarship for Service Program is an opportunity for students pursuing an undergraduate, graduate or doctoral degree in Science, Technology, Engineering, and Mathematics (STEM) disciplines to receive a full scholarship and be gainfully employed upon degree completion at the U.S. Department of Defense. Includes full tuition and a stipend of $25K – $38K, and other benefits. Undergraduate applicants must be currently enrolled in a U.S. college or university. Graduate applicants can be either currently enrolled in a U.S. university or awaiting notification of admission.
Marshall Scholarships finance young Americans of high ability to study for a degree in the United Kingdom. Up to forty Scholars are selected each year to study at the graduate level at a UK institution in any field of study. To be eligible, candidates must be U.S. citizens and have obtained a grade point average of not less than 3.7 (or A-) on their undergraduate degree. Apply through your university and check with your university for internal deadlines.
The Zuckerman Fellows Program equips people from the fields of medicine, law, and business to provide leadership for the common good by making it possible for them to pursue public service degrees at the Harvard Graduate School of Education, Harvard School of Public Health, or Harvard Kennedy School. The Zuckerman Fellowship provides recipients with full tuition and health insurance fees plus a stipend of $17,000 for one year. In addition to their formal coursework, Zuckerman Fellows participate in a yearlong co-curricular program that includes small-group discussions, professional skill-building workshops, and a field trip. (Also see the U.S. Latino Leadership Fellowship, the Fellowship for Serving African-American Communities, and the Emirates Leadership Initiative Fellowship at Harvard Kennedy School).
The RFG Fellowships fully fund master's degrees in international relations, policy, and related fields at select partner universities. Individuals interested in a fellowship may apply to one or more of RFG's partner schools. Applicants must be U.S. citizens and have functional fluency in a foreign language (or attain by graduation). Fellows agree to the fellowship requirement to work for the federal government for a minimum of three of the first seven years after graduation. Contact the individual schools for more information on their application and selection processes and deadlines to pursue a fellowship.
Stanford University located in Stanford, California is offering up to one hundred, fully-funded graduate degree programs including the DMA, JD, MA, MBA, MD, MFA, MS, and PhD degrees as well as joint- and dual degrees. Scholars will receive a living and academic stipend to live within the Stanford graduate community at the Denning House, which is dedicated to interaction with each other and distinguished visitors. Eligible applicants can be from any country while holding at least the equivalent of a U.S. bachelor's degree. Please check the individual program website for the deadline to be considered for Knight-Hennessy Scholars.
The Foreign Affairs Information Technology (FAIT) Fellowship is an opportunity for students to pursue an IT-related degree and launch a career in the U.S. Foreign Service as an Information Management Specialist. Fellows receive up to $37,500 annually for their junior and senior years in an IT-related undergrad program, or for a two-year master's program. These funds are applied toward tuition, room and board, books, mandatory fees, and some travel expenses. Plus, you'll receive stipends, housing and travel allowances for the two summer internship experiences. Applicants must be a U.S. citizen and enrolled in an undergraduate program relevant to Information Technology and entering the junior year OR seeking admission in an IT-related master's degree program, at a U.S.-based accredited institution.
The Pickering Foreign Affairs Graduate Fellowships provide full funding to graduate students as they prepare to join the U.S. Foreign Service as diplomats. Fellows are funded $37,500 per year to help cover tuition costs first then room and board, books, mandatory fees and travel, pending availability of funds. Graduate-level Fellows receive stipends during participation in one 10-week domestic summer internship, and one 10-week summer overseas internship following the second year of graduate school. Fellows must obtain graduate degrees in international affairs or a related subject such as public administration, public policy, international relations, business administration, economics, history, political science, communications, or foreign languages at a graduate school approved by the Pickering Program. (Also see the
Charles B. Rangel International Affairs Fellowship Program
!)
This K-12 Teacher Education Fellowship provides a non-credit fellowship course and a full-time, 9-month placement. This off-campus fellowship and placement provides intensive clinical experience and will provide training and experience in the education area in which the student is enrolled and is intended for the educational benefit of the student. This Fellowship provides 100% of the student's graduate tuition and students earn a Master of Education in Teacher Education (M.Ed.). Fellows participate in a residency with community partner organizations at various locations in central and northeast Massachusetts.
The goals of the GEM fellowships are to increase the number of underrepresented minority students pursuing graduate degrees in engineering and science and to promote the benefits of a graduate degree within the industry. GEM MS Engineering and Science Fellows receive a $4,000 living stipend per full-time semester up to 4 semesters ($8K per academic year – 3 quarters), up to two paid summer internships with a GEM Employer Member, and full tuition and fees provided by a GEM University Member. Applicants must be U.S. citizens or U.S. permanent residents. Check the deadline for early consideration.
The Graduate Fellowships for STEM Diversity offers fellowships to students in the physical sciences and engineering fields, emphasizing the recruitment of a diverse applicant pool. Fellowships last for up to six years, provides a $20,000 annual stipend and covers all tuition. This opportunity also allows a fellow to hold a research or teaching assistantship, including one or two paid summer internships with a government agency. A mentor will also be provided. If you have previously interned, have been employed or are employed by a government agency or laboratory, you can ask your mentor or supervisor to directly nominate you for this fellowship.
John's Hopkins Bloomberg School of Public Health is inviting individuals to work towards a fully-funded MPH or DrPH degree in the fields of: Addiction and Overdose, Environmental Challenges, Obesity and the Food System, Risks to Adolescent Health and Violence. The Bloomberg Fellows must apply with the organizations for which they work and may study as full-time or part-time students. Upon completion of the academic program, fellows will work for their organization for one year. Check website for application deadlines as the process is different for the MPH program and the DrPH program.
The Roy H. Park Leadership Fellows Program is a two year full-tuition fellowship award for up to 25 Cornell Johnson students who have demonstrated outstanding leadership potential. In addition to their MBA curriculum, Park Fellows participate in a robust leadership development program. Features include: a cohort of 25 learning partners for developing leadership skills; a two-year developmental sequence based on the development of personal, interpersonal, team and system mastery skills; a constant cycle of experiential learning and reflection; a track record of leadership performance that is made through contributions to the school and surrounding community. Must be a US citizen to apply.
The Trinity Fellows Program is a graduate fellowship dedicated to developing urban leaders with a commitment to social and economic justice. Fellows participate in a 21-month study/work program while earning a master's degree in one of 15 disciplines. Eligible applicants must meet the admissions requirements of the Marquette University Graduate School. In addition, applicants must have completed a full-time service program, such as Peace Corps, Jesuit Volunteer Corps, AmeriCorps, or other comparable programs, OR have worked 2+ years full-time in a nonprofit organization. The fellowship includes a full-tuition scholarship and a monthly stipend.
Looking for more Master's fellowships? Sign up to view our fellowships database listing more than 280 fellowships for master's study.
© ProFellow 2020 – 2022, all rights reserved.