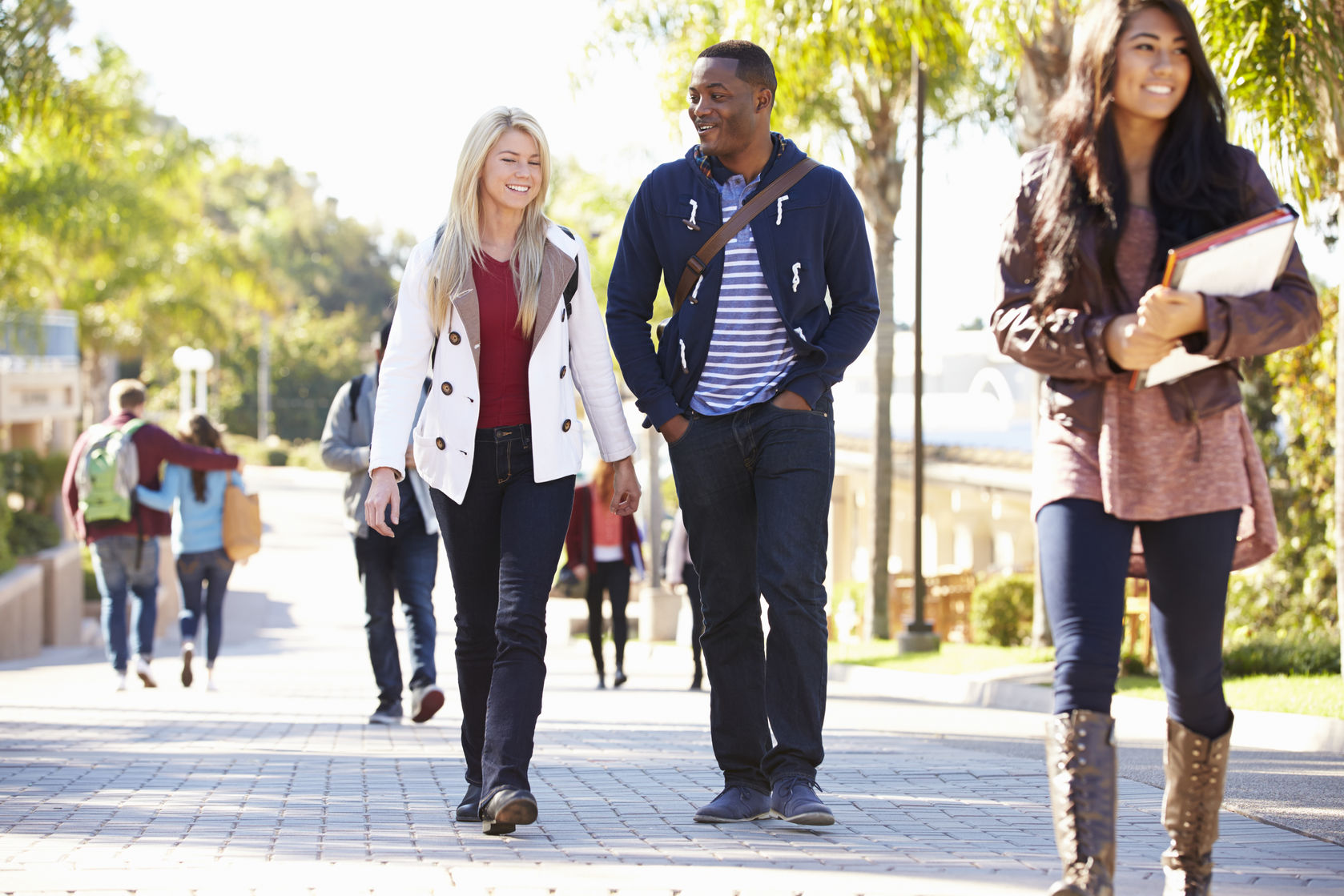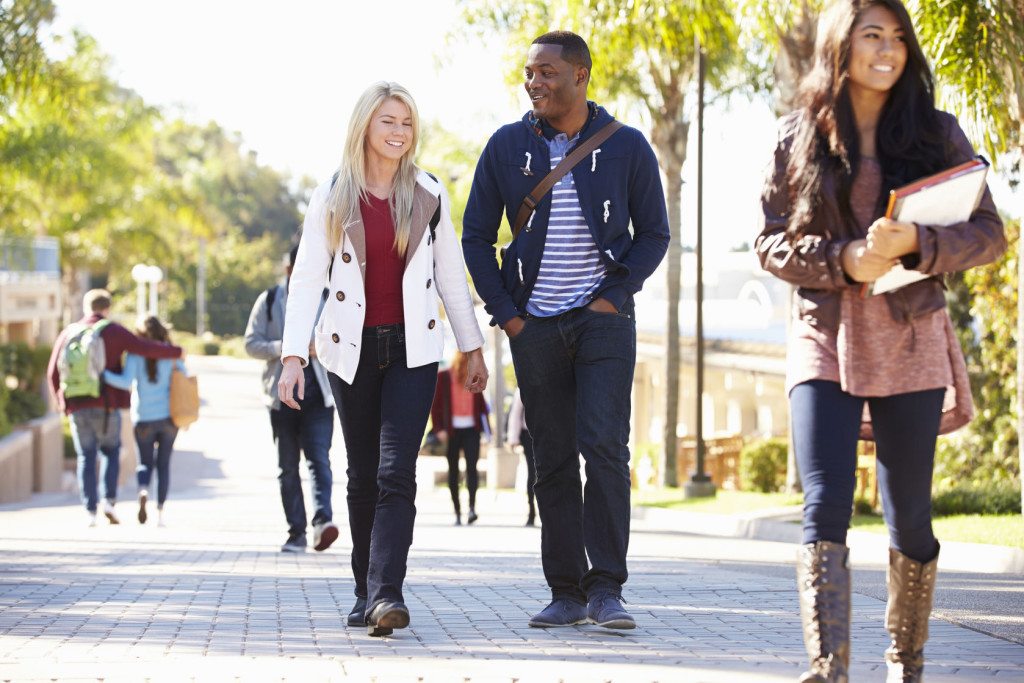 Last updated February 20, 2020
It's rare to secure even a needs-based financial aid package for a graduate degree, but fortunately, there are some unique fellowships that provide full funding for graduate study. Check out these ten opportunities to complete a Master's degree debt-free.
Would you like to receive the full list of more than 1000+ fully funded programs in 60 disciplines? Download the FREE Directory of Fully Funded Graduate Programs and Full Funding Awards!
Each year, Rotary selects up to 100 individuals from around the world to receive fully funded academic fellowships at one of Rotary International's peace centers. These fellowships cover tuition and fees, room and board, and roundtrip transportation. Two types of fellowships are available: (1) 15-24 month master's degree fellowships at premier universities in fields related to peace and conflict prevention and resolution and (2) 3-month fellowships for experienced professionals working in peace-related fields at Chulalongkorn University in Thailand. For more information, contact your local Rotary club or the Rotary Peace Centers Department at The Rotary Foundation.
Schwarzman Scholars is a highly selective, one-year master's program at Tsinghua University in Beijing, China. Whether in politics, business or science, the success of future leaders around the world will depend upon an understanding of China's role in global trends. Students will live and study together on the campus of Schwarzman College, a newly-built, state-of-the-art facility, where all classes will be taught in English. Students can pursue a degree in Public Policy, Economics and Business, or International Studies. Schwarzman Scholars receive tuition and a stipend, room and board, RT travel, and an in-country study tour. Applicants must be at least 18 but not yet 29 years of age as of June 30.
Scholarship For Service (SFS) is a unique program designed to increase and strengthen the cadre of federal information assurance professionals that protect the government's critical information infrastructure. This program provides scholarships that may fully fund the typical costs of full-time students while attending a participating institution, including tuition and education and related fees. Additionally, Fellows receive stipends of up to $20,000 for undergraduate students and $32,000 for master's and doctoral students. The scholarships are funded through grants awarded by the National Science Foundation (NSF).
Gates Cambridge Scholarships are awarded to outstanding applicants from outside the UK to pursue a postgraduate degree in any subject at the University of Cambridge. They are awarded on: intellectual ability, leadership capacity, a commitment to improving the lives of others, and a good academic fit between the applicant's aspirations and abilities and the course at Cambridge for which they are applying. There are two application deadlines: mid-October (US citizens normally resident in the USA) and early December (all other candidates).
The Science, Mathematics and Research for Transformation (SMART) Scholarship for Service Program is an opportunity for students pursuing an undergraduate, graduate or doctoral degree in Science, Technology, Engineering, and Mathematics (STEM) disciplines to receive a full scholarship and be gainfully employed upon degree completion at the U.S. Department of Defense. Includes full tuition and a stipend of $25K – $38K, and other benefits. Undergraduate applicants must be currently enrolled in a U.S. college or university. Graduate applicants can be either currently enrolled in a U.S. university or awaiting notification of admission.
Marshall Scholarships finance young Americans of high ability to study for a degree in the United Kingdom. Up to forty Scholars are selected each year to study at graduate level at an UK institution in any field of study. To be eligible, candidates must be U.S. citizens and have obtained a grade point average of not less than 3.7 (or A-) on their undergraduate degree. Apply through your university and check with your university for internal deadlines.
This intensive 12-month action learning programme gives successful candidates the combined opportunity to gain hands-on experience working with some of Ireland's leading food companies and also gain a Masters degree. Fellowship includes in-market placement with Bord Bia clients (based overseas) early-August to June in locations which may include New York, London, Dubai, Sydney, Shanghai, Paris, Amsterdam, Madrid, Milan, Moscow, Düsseldorf and Warsaw. Applications are welcomed from all graduates with a minimum of 2-3 years work experience. 100% Tuition Fees & €22,800 bursary paid.
The Zuckerman Fellows Program equips people from the fields of medicine, law, and business to provide leadership for the common good by making it possible for them to pursue public service degrees at the Harvard Graduate School of Education, Harvard School of Public Health, or Harvard Kennedy School. The Zuckerman Fellowship provides recipients with full tuition and health insurance fees plus a stipend of $17,000 for one year. In addition to their formal coursework, Zuckerman Fellows participate in a yearlong co-curricular program that includes small-group discussions, professional skill-building workshops, and a field trip.
The Latin American Fishery Fellows (LAFF) Program at the Bren School of Environmental Science & Management, University of California, Santa Barbara provides full fellowship support to earn a 2-year Master of Environmental Science & Management degree (MESM) specializing in Coastal Marine Resources Management. The program seeks students dedicated to impactful careers and leadership in Latin America. The fellowship includes full tuition, a living stipend, $5,000 to cover costs associated with a summer internship, and RT airfare to home country and internship site in Latin America each year, among other benefits.
Looking for more graduate fellowships? Sign up to view our fellowships database listing more than 1300 fellowships for graduate and doctoral study,
© Victoria Johnson 2020, all rights reserved.