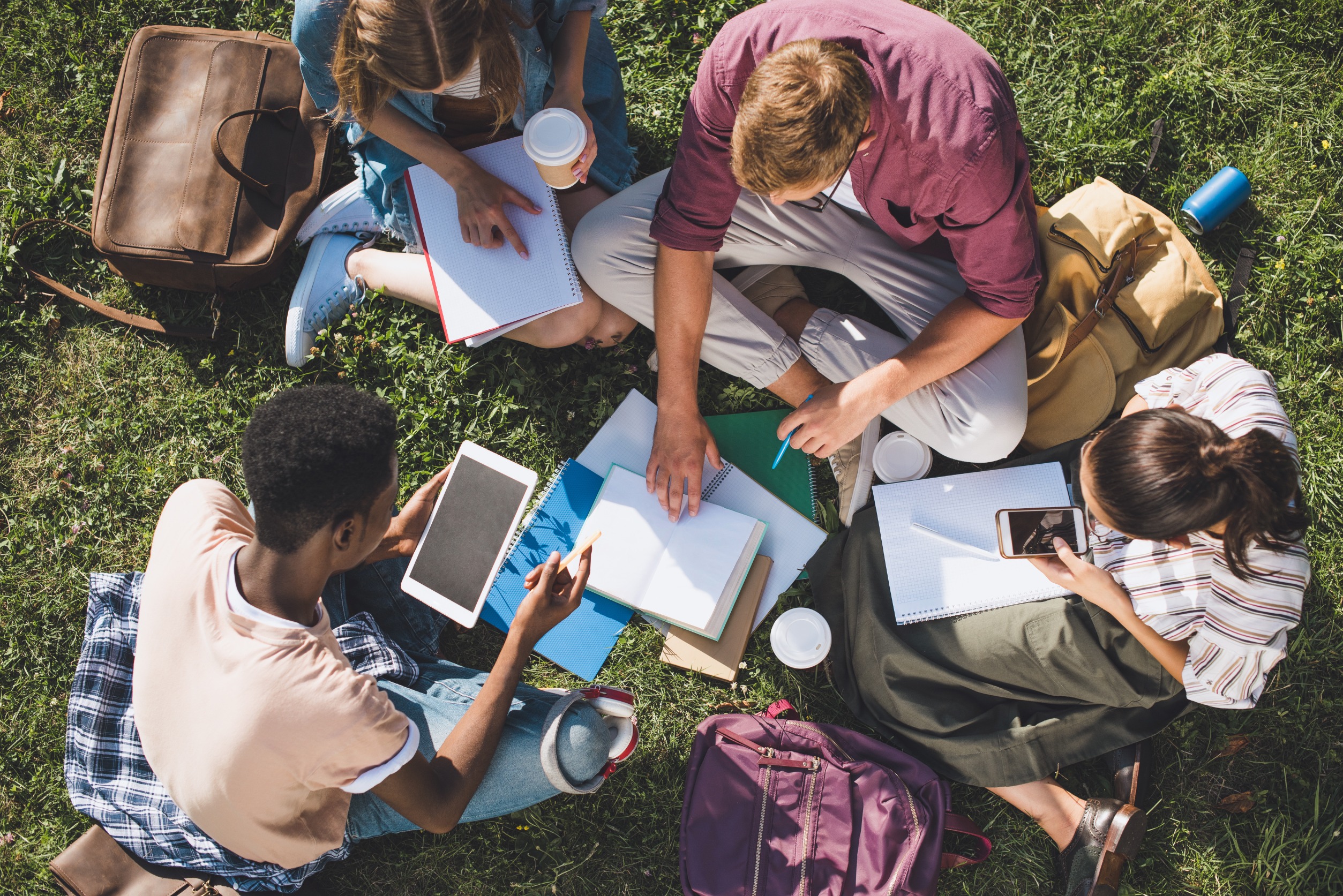 As part of our series How to Fully Fund Your Master's Degree, here is a list of universities that fully fund the studies of all or most of their students in Master's Programs in Sociology. A Master's degree in Sociology can open up a range of career opportunities in various sectors – Researcher, Policy Analyst, Social Services, Human Resources, Community Development, and many more.
"Full funding" is a package for full-time students that includes complete tuition remission as well as an annual stipend or salary during the entire program, which is usually 1-2 years for Master's degrees. Funding usually comes with the expectation that students will teach or complete research in their field of study. Not all universities fully fund their master's students, which is why researching the financial aid offerings of many different programs, including small and lesser-known schools both in the U.S. and abroad, is essential.
The ProFellow Database for graduate and doctoral study also spotlights external funding opportunities for graduate school, including dissertation research, fieldwork, language study, and summer work experiences.
Would you like to receive the full list of more than 1000+ fully funded programs in 60 disciplines? Download the FREE Directory of Fully Funded Graduate Programs and Full Funding Awards!
The University of Nebraska-Lincoln offers a fully funded Master's in Sociology. The Department of Sociology provides a unique opportunity to work with a strong group of active scholars in the following areas: family and the life course; inequality (race, class, and gender); and physical and mental health. The majority of students who are accepted into the program on a full-time basis are granted an assistantship. Assistantships can involve teaching or research duties, depending on the availability of funds and the department's needs.  Currently, an assistantship covers tuition, a portion of student health fees, and basic living expenses.
McMaster University, based in Ontario, Canada, offers a fully funded Master's in Sociology. The program trains students in current developments in the field of sociology in Canada and internationally. The Department of Sociology offers financial support to incoming graduate students. Funding for graduate study usually comprises a combination of funds from graduate scholarships, teaching assistantships, and research assistantships. Many current and incoming graduate students receive additional funding from external agencies.
The University of Waterloo, based in Ontario, Canada, offers a fully funded Master's in Sociology. This MA program prepares students in sociological theory and social research and offers electives ranging from feminism and governance to the sociology of religion. The MA is available with the option of a thesis or a major research paper. Graduate funding is provided for all full-time graduate students and is detailed in the offer of admission. Normally, graduate students receive funding in the form of Teaching Assistantships and scholarships from the University. Funding is conditional on maintaining an average of 80% in graduate program courses.
The University of South Carolina, based in Columbia, SC, offers a fully funded Master's in Sociology. Students in the graduate programs engage in rigorous academic analysis in a highly productive department. They work with award-winning faculty members with focused expertise in a lab space curated for sociological research. Every graduate student admitted to the program is fully supported through assistantships and other funding opportunities.
Concordia University, based in Montreal, Canada, offers a fully funded Master's in Sociology. The MA in Sociology offers students advanced training in a wide variety of sociological methods and theories. Funding packages are generally available for students in thesis-based programs. Funding comes in the form of awards and teaching and research assistantships offered at the time of admission to most students to allow them to focus on their research and studies. Research and thesis-based students are automatically considered for all entrance graduate awards when they apply to Concordia, provided they meet eligibility criteria.
The University of New Brunswick, based in New Brunswick, Canada, offers a fully funded Master's in Sociology. The MA program emphasizes developing students' capacities to undertake social research involving project design, critical thinking, fieldwork, professional writing, and high-level analysis. Funding for graduate students at UNB is primarily allocated through a competitive process and is not guaranteed for every applicant. Students receiving funding from UNB can expect to receive around $15,500 per year for MA students. This consists of a grant and a teaching assistantship.
Based in Canada, Memorial University offers a fully funded Master's in Sociology. The MA program offers coursework and research paper or coursework and thesis options. The research paper option includes courses, proposal preparation, and presentation and writing of a Major Research Paper. It is normally completed in one year of full-time study. The thesis option normally takes at least two years of full-time study. Memorial University offers competitive funding packages to academically eligible full-time graduate students, both Canadian and international, in all eligible research programs. The Master's funding amount is $6,800.
Western University, based in Ontario, Canada, offers a fully funded Master's in Sociology. At the Master's level, the program offers two options: a one-year research paper stream (a three-term research-oriented program in which students combine course work with a research writing practicum and the completion of a research paper in an area of their choosing) as well as a two-year thesis stream. MA students receive funding for one year or two years, depending on their stream. Funding consists of employment as a Graduate Teaching or Student Assistant in the fall and winter terms, plus some scholarship support in the fall, winter, and summer terms.
The University of Alberta, based in Edmonton, Canada, offers a fully funded Master's in Sociology. Graduate students in the Department of Sociology focus their research interests within the following three broad and inclusive areas of research excellence: Social Structure and Policy, Social Theory and Cultural Studies, Criminology, and Criminal Justice.  It is also possible to pursue graduate studies in related areas. All full-time graduate students receive guaranteed funding through research and teaching assistantships. Course-based MA students receive guaranteed funding for 1.5 years at a value of around $24,000, and thesis-based MA students receive guaranteed funding for 2 years at a value of around $32,000.
The University of Toronto, based in Toronto, Canada, offers a fully funded Master's in Sociology. The MA program provides solid training for those who plan to work in positions requiring research skills in the public and private sectors. It also provides a strong foundation in sociological training for those who plan to pursue a doctoral degree in sociology. The Department of Sociology funds MA students in Year 1. The Sociology Graduate Department offers several awards to graduate students each year and a range of admission awards based on academic excellence. Graduate units in the Faculty of Arts & Science provide a base funding package to all graduate students in the funded cohort.
Looking for graduate funding? Sign up to discover and bookmark more than 2,500 professional and academic fellowships in the ProFellow database.
© ProFellow, LLC 2023, all rights reserved.