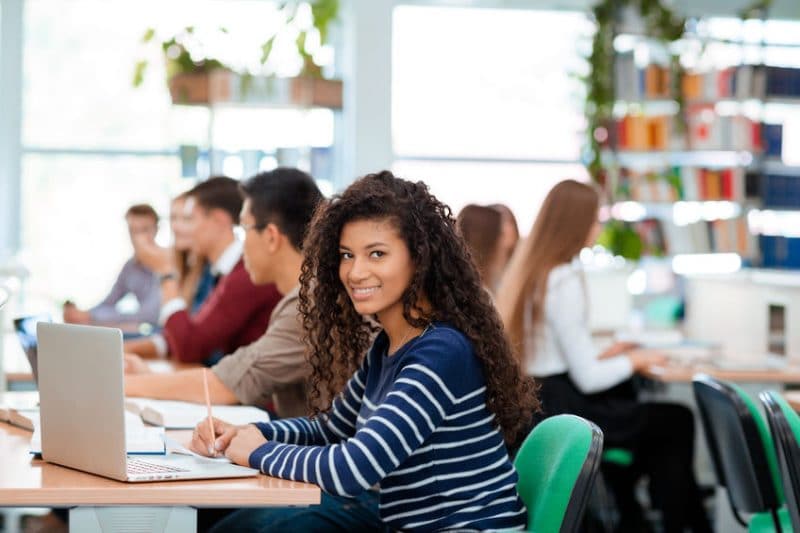 Last updated January 24, 2023
These fellowships provide complete funding for a master's degree in different universities all over the world. Many of them involve both academic study and hands-on experience, and all of them allow you to grow in your field in a myriad of ways! They span all disciplines including international security, sciences, and the humanities. The list begins with fellowships for U.S. schools and ends with fellowships that offer opportunities abroad. If one of them sparks your interest, be sure to bookmark it to your ProFellow account!
Would you like to receive the full list of more than 1000+ fully funded programs in 60 disciplines? Download the FREE Directory of Fully Funded Graduate Programs and Full Funding Awards!
U.S. Programs
John's Hopkins Bloomberg School of Public Health is inviting individuals to work towards a fully-funded MPH or DrPH degree in the fields of: Addiction and Overdose, Environmental Challenges, Obesity and the Food System, Risks to Adolescent Health and Violence. The Bloomberg Fellows must apply with the organizations for which they work and may study as full-time or part-time students. Upon completion of the academic program, fellows will work for their organization for one year. Check website for application deadlines as the process is different for the MPH program and the DrPH program.
Scholarship For Service (SFS) is a unique program designed to increase and strengthen the cadre of federal information assurance professionals that protect the government's critical information infrastructure. This program provides scholarships that may fully fund the typical costs of full-time students while attending a participating institution, including tuition and education and related fees. Additionally, Fellows receive stipends of up to $20,000 for undergraduate students and $32,000 for master's and doctoral students. The scholarships are funded through grants awarded by the National Science Foundation (NSF).
The DOE NNSA LRGF is open to U.S. citizens engaged in full-time study toward a doctoral degree at an accredited U.S. university. The fellowship requires a university program of study that includes courses in the physical, engineering, mathematical and/or computer sciences. Fellows must also complete a minimum of two 12-week laboratory residencies at one of four approved NNSA facilities. Benefits include a $36,000 yearly stipend; payment of full tuition and required fees during the appointment period at any accredited U.S. university; an annual $2,000 academic allowance for research or professional development expenses, and more.
The DOE NNSA SSGF is open to any U.S. citizen or permanent resident alien planning full-time, uninterrupted study toward a doctoral degree at an accredited U.S. university. Those eligible to apply include senior undergraduate students and first- and second-year graduate students focusing their studies on high energy density physics, nuclear science, or properties of materials under extreme conditions and hydrodynamics. Recipients will receive a $36,000 yearly stipend; payment of full tuition and required fees during the appointment period at any accredited U.S. university; a term of up to four years, subject to annual renewal, and other benefits.
The Master of Public Policy Program at Duke University Sanford School of Public Policy provides merit-based scholarships to all accepted MPP applicants who are not receiving full funding from outside sources. Sanford issues merit-based awards to our domestic and international students in the form of tuition scholarships and/or teaching, research or staff assistantships. US citizens are also guaranteed assistantships for two academic years of study, conditional upon satisfactory coursework progress during the first year. International students may apply to positions that remain open.
The Emirates Leadership Initiative (ELI) Fellowship is open to all admitted degree program students at Harvard Kennedy School hailing from the United Arab Emirates and other countries within the Arab League. Applicants will be considered based on their demonstrated interest in developing their leadership and public management skills in the United Arab Emirates and in Arab League countries. Successful candidates demonstrate excellent academic credentials, a deep commitment to public service, and strong leadership potential in the Middle East. Full tuition, stipend and health fees provided for 2 years.
Frank Knox Memorial Fellowships are awarded each year for students from Canada, Australia, New Zealand and the United Kingdom for graduate study at Harvard University. A Knox Fellowship pays full Harvard tuition and mandatory health insurance fees and provides a stipend sufficient to cover the living expenses of a single Fellow for a 10-month academic year. Each Knox Fellowship applicant must also submit an application for admission directly to the Harvard graduate or professional school of his/her choice. Each country has a different deadline – check website.
The goals of the GEM fellowships are to increase the number of underrepresented minority students (African Americans, American Indians, and Hispanic Americans) pursuing graduate degrees in engineering and natural science and to promote the benefits of a graduate degree within industry. GEM MS Engineering and Science Fellows receive a $4,000 living stipend per full-time semester up to 4 semesters ($8K per academic year – 3 quarters), up to two paid summer internships with a GEM Employer Member and full tuition and fees provided by a GEM University Member. Applicants must be a U.S. citizen or U.S. permanent resident.
The Global Human Development Program at Georgetown University in Washington, DC is a two-year master's degree program designed to prepare development professionals to work with public sector agencies, private businesses, and non-profit organizations involved in international development. GHD offers a number of merit-based scholarships each year to new and returning students of all nationalities. Scholarships are in the form of full or partial tuition remission. Applicants should have at least one to two years of experience working in international development or a related field, must have completed an undergraduate degree and speak one other language besides English. Final Deadline (no scholarship consideration): April 1
The Gleitsman Fellowship sponsors Harvard Kennedy School students who are emerging social activists and innovators who are interested in pursuing a career with transformative impact on society. Gleitsman Fellows will participate in an enriching co-curricular experience designed to enhance their skills and engage their development as the next generation of public leaders. The fellowship is for 2 years and includes tuition and health fees as well as leadership training co-curricular courses. Open to domestic and international applicants entering their first year at Harvard Kennedy School. Applicants must apply to the school by December 1.
The Graduate Fellowship for STEM Diversity offers fellowships to students in the physical sciences and engineering fields, emphasizing recruitment of a diverse applicant pool. Fellowships last for up to six years, provides a $20,000 annual stipend and covers all tuition. This opportunity also allows a fellow to hold a research or teaching assistantship, including one or two paid summer internships with a government agency. A mentor will also be provided. If you have previously interned, have been employed or are employed by a government agency or laboratory, you can ask your mentor or supervisor to directly nominate you for this fellowship.
The Hanley Sustainability Institute (HSI) at the University of Dayton has launched a graduate fellowship program to attract high-quality students with sustainability interests through an internationally-advertised fellowship competition. Applications are invited for the six specific opportunities in sustainability, each of which consists of a research project mentored by a faculty member and complementary programmatic efforts within HSI. Successful candidates will receive financial support in the form of tuition and a stipend, guaranteed for the academic year and renewable for an additional semester or academic year pending satisfactory progress.
The KIPP Houston Graduate Teaching Fellowship is a paid program designed for new teachers. Fellows spend 2 years teaching in public schools while receiving professional development and coaching from the Relay Graduate School of Education. At the successful conclusion of the two-year fellowship, Fellows will have earned their Master of Arts in Teaching and their Texas Teaching Certification.  Fellows receive a salary and full benefits both years, in addition to tuition contributions. The total value of the fellowship is over $104,000. Fellows are placed in all KIPP Houston schools in grades Pre-Kindergarten through 12th grade.
Stanford University is offering up to one hundred, fully-funded graduate degree programs including the DMA, JD, MA, MBA, MD, MFA, MS and PhD degrees as well as joint- and dual-degrees. Scholars will receive a living and academic stipend to live within the Stanford graduate community at the Denning House, which is dedicated to interaction with each other and distinguished visitors. Eligible applicants can be from any country, while holding at least the equivalent of a U.S. bachelor's degree. After the application materials have been obtained, there will be a candidate immersion weekend for 200 applicants to determine the accepted fellows. Please check individual program website for the deadline to be considered for Knight-Hennessy Scholars.
The Mercatus MA Fellowship is a two-year, competitive, full-time fellowship program for students pursuing a master's degree in economics at George Mason University who are interested in gaining an advanced degree in applied economics in preparation for a career in public policy. Students who anticipate working in public policy—as researchers, policy analysts, journalists, etc.—are ideal candidates for this fellowship. The total award of up to $80,000 (over two years) includes a monthly stipend, full tuition support (nine credits per semester), and practical experience conducting and disseminating research with Mercatus scholars and staff on pertinent policy issues.
The University of Pennsylvania is offering a fully-funded two-year Master of City Planning degree in the Department of City and Regional Planning. Prospective students who are African-American or Latinx are encouraged to apply. Each Moelis Scholar will be paired with a faculty member during the first year of the program to work on a research project; with preference given to those focused on Community and Economic Development or Public-Private Development. Prospective students must go through Graduate Admissions and complete the application requirements, in addition to the 550-word essay to the Program's prompt.
National Urban Fellows' (NUF) program is a rigorous, 14-month, full-time graduate degree program comprising two semesters of academic coursework and a nine-month mentorship assignment. Fellows receive a $25,000 stipend, health insurance, a book allowance, relocation and travel reimbursement, and full payment of tuition, in addition to their ongoing personal and professional development. The program culminates in a Master of Public Administration (MPA) degree from the City University of New York's Bernard M. Baruch College, School of Public Affairs.
The Roy H. Park Leadership Fellows Program is a two year full-tuition fellowship award for up to 25 Johnson students who have demonstrated outstanding leadership potential. In addition to their MBA curriculum, Park Fellows participate in a robust leadership development program. Features include: a cohort of 25 learning partners for developing leadership skills; a two-year developmental sequence based on the development of personal, interpersonal, team and system mastery skills; a constant cycle of experiential learning and reflection; a track record of leadership performance that is made through contributions to the school and surrounding community. Must be a US citizen to apply.
The Science, Mathematics And Research for Transformation (SMART) Scholarship for Service Program is an opportunity for students pursuing an undergraduate, graduate or doctoral degree in Science, Technology, Engineering, and Mathematics (STEM) disciplines to receive a full scholarship and be gainfully employed upon degree completion at the U.S. Department of Defense. Include full tuition and a stipend of $25K – $38K, and other benefits. Undergraduate applicants must be currently enrolled in a U.S. college or university. Graduate applicants can be either currently enrolled in a U.S. university or awaiting notification of admission.
The Sheila C. Johnson Leadership Fellowship at Harvard Kennedy School brings together diverse and talented emerging leaders based on their demonstrated leadership promise and demonstrated interest in reducing disparities in African-American communities through efforts in health care, education, economic development, public policy, criminal justice reform, social entrepreneurship, and a variety of other fields. Fellows are awarded a full tuition scholarship and health fees and are eligible for a stipend up to $10K. This fellowship is open to applicants entering their first year of study in any of the Harvard Kennedy School's masters' degree programs.
The Stanford Africa MBA Fellowship Program pays for tuition and associated fees (approximately $150,000) for citizens of African countries with financial need who wish to obtain an MBA at Stanford GSB. Stanford will award up to eight Stanford Africa MBA Fellowships annually. Within two years of graduation from Stanford GSB, Stanford Africa MBA Fellows are required to return to Africa to work for at least two years in a professional role that contributes to the continent's development.
Stanford Medicine and Intermountain Healthcare is offering a joint fellowship to help train the next generation of leaders in population health, primary care, and delivery science. The two-year program includes tuition support for a Master's degree in Health Services Research that gives fellows a basic understanding of epidemiology, study design, cost-effectiveness, health policy, implementation science and other disciplines needed for successful research or program development career. The program will also provide each fellow with $50K to support their research efforts.
The Pickering Foreign Affairs Graduate Fellowships are supported by the U.S. Department of State and administered by the Woodrow Wilson National Fellowship Foundation. The Pickering Fellowships provide funding to graduate students as they prepare to join the U.S. Foreign Service as diplomats. Fellows are funded $37,500 per year to help cover tuition costs first, then room and board, books, mandatory fees and travel, pending availability of funds. Graduate-level Fellows receive stipends during participation in one 10-week domestic summer internship, and one 10-week summer overseas internship following the second year of graduate school.
Live your passion to transform the world and gain new skills and networks to embark on an exciting nonprofit leadership career through the TIAA Nonprofit Leadership Fellows Program at the Do Good Institute (DGI), School of Public Policy at the University of Maryland. The program is focused on providing professional development opportunities to students who wish to pursue careers in the nonprofit field. Fellowships supports master's students as the complete their degree and include: 2 years of tuition, health benefits, mentoring, training and paid internships.
The Tillman Scholars Program unites and empowers remarkable military veterans and spouses as the next generation of private and public sector leaders committed to service beyond self. The premier fellowship supports Tillman Scholars with academic scholarships, a national network, and professional development opportunities, so they are empowered to make an impact in the fields of medicine, law, business, policy, technology, education and the arts. Active duty service members, veterans, and military spouses are eligible for the fellowship which covers academic expenses, including tuition and fees, books and living expenses.
The Trinity Fellows Program at Marquette University is a graduate fellowship dedicated to developing urban leaders with a commitment to social and economic justice. Fellows participate in a 21-month study/work program while earning a master's degree in one of 15 disciplines. Eligible applicants must meet the admissions requirements of the Marquette University Graduate School. In addition, applicants must have completed a full-time service program, such as Peace Corps, Jesuit Volunteer Corps, AmeriCorps, or other comparable programs, OR have worked 2+ years full-time in a nonprofit organization. The fellowship includes a full-tuition scholarship and a monthly stipend.
The U.S. Latino Leadership Fellowship is a game-changing opportunity for practitioners, scholars, and activists ready to lead the transformation of U.S. Latino and other underserved communities. The fellowship aims to create sustainable changes and innovative ideas to revolutionize local and national policies toward these communities while also giving the fellow networking opportunities and leadership training. The fellowship is open to all Harvard Kennedy School graduate degree programs and includes full tuition, health insurance and a $25K/year stipend for the duration of the degree.
The Rob and Bessie Welder Wildlife Foundation's graduate research fellowship program is designed to promote the education of exceptionally qualified students and provide research information to manage wildlife populations. Fellowships are awarded directly to properly accredited U.S. colleges or universities for graduate students who are approved candidates for M.S. or Ph.D. degrees after project proposals have been approved by the Foundation. Students working on or near the Refuge are provided dormitory apartment living quarters, utilities, office space, computer access, and such field and laboratory facilities as are available.
The Maddy Institute at California State University, Fresno aims to foster the next generation of San Joaquin Valley bi-partisan leaders and problem-solvers by helping San Joaquin Valley students obtain their graduate degree from top graduate programs and return home to apply what they have learned to make the San Joaquin Valley a better place. Funding is provided towards eligible graduate degrees include MBA, Master's in Social Work (MSW), Master's in Public Affairs, and more.  Two $56,000 fellowships will be awarded. A summer internship and for at least two years after graduation, the fellow is required to work in the San Joaquin Valley.
The Woodrow Wilson School at Princeton University offers a one-year Master in Public Policy (MPP) degree for mid-career professionals who are rising leaders in international and domestic public policy. The School also offers a Master in Public Administration (MPA). The Wilson School aims to enable graduate students to earn a graduate degree without incurring indebtedness, thereby making it more feasible to pursue careers of public service in the public and nonprofit sectors. Unless applicants receive outside scholarships from governmental or other funding agencies, the School will offer each candidate a full scholarship for tuition and a stipend to cover living expenses. Stipends are offered on the basis of each individual and family.
The World Journalist Fellowship provides international journalists with funding to study at one of the master's programs at NYU's Arthur L. Carter Journalism Institute. The Fellowship covers tuition and fees for two of the three semesters of the journalism graduate program, as well as a stipend of $13,000 for each of the two semesters. The fellowship is open to international journalists with at least two years experience at a journalism publication and fluency in English and at least one other language. Journalists interested in the Fellowship must initiate an application to the M.A. program at NYU's Arthur L. Carter Journalism Institute.
The Trustees Fellowship removes financial barriers for individuals to become high school science or math teachers by offering a fully-funded Master's of Education degree. Eligible WW Academy applicants include current undergraduates, recent college graduates, and career changers who have majored in, or have earned 30 or more college-level credits in, one or more of the STEM fields (science, technology, engineering, math). Complete tuition costs are covered at $27,000 for each fellow and the program is located in Cambridge, Massachusetts.
The Zuckerman Fellows Program equips people from the fields of medicine, law, and business to provide leadership for the common good by making it possible for them to pursue public service degrees at the Harvard Graduate School of Education, Harvard School of Public Health, or Harvard Kennedy School. The Zuckerman Fellowship provides recipients with full tuition and health insurance fees plus a stipend of $17,000 for one year. In addition to their formal coursework, Zuckerman Fellows participate in a yearlong co-curricular program that includes small-group discussions, professional skill-building workshops, and a field trip.
International Programs
The Anna Sobol Levy Foundation provides fellowships to U.S. citizens who are college graduates to pursue a master's degree in English at the prestigious IDC Herzliya's Raphael Recanati International School, located near Tel Aviv. The Fellowship covers tuition at the IDC (up to $16,000). Levy Fellows must enroll in one of the IDC's security-related MA programs: (1) counter-terrorism and homeland security, or (2) diplomacy and conflict studies. Candidates must be U.S. citizens under age 30 at the time application and should have studied in the fields of military studies, economic geography, international relations, political science, history, or similar fields.
The Atlantic Residential Fellowship supports applicants in taking the one year MSc Inequalities and Social Science (MISS) at the London School of Economics, with dedicated mentorship, as well as engaging with the wider work of the Atlantic Fellows programme. The Fellowship includes all tuition fees, a stipend to cover living costs whilst in London, and expenses for attendance at Atlantic Fellows events. Applicants must meet the conditions of the MSc Inequalities and Social Science at LSE.
Blakemore Freeman Fellowships are awarded for one academic year of full-time, intensive language study at the advanced level in East or Southeast Asia in approved language programs. Applicants must have a well-defined career objective involving Asia in which regular use of the language is an important aspect; the potential to make a significant contribution to a field of study or area of professional or business activity in an Asian country; prior experience in the Asian country or involvement or participation in activities related to the country; and a good academic, professional, or business background appropriate to the career program. The fellowship covers tuition or tutoring fees, plus a stipend for travel, living and study expenses.
This intensive 12-month action learning programme gives successful candidates the combined opportunity to gain hands-on experience working with some of Ireland's leading food companies and also gain a Masters degree. Fellowship includes in-market placement with Bord Bia clients (based overseas) early-August to June in locations which may include New York, London, Dubai, Sydney, Shanghai, Paris, Amsterdam, Madrid, Milan, Moscow, Düsseldorf and Warsaw. Applications are welcomed from all graduates with a minimum of 2-3 years work experience. 100% Tuition Fees & €22,800 bursary paid.
Eisenhower Global Scholars are American college graduates who go abroad for an academic year. They experience intensive study and hands-on work experience, leading to a Master of Public Policy degree from the Blavatnik School of Government at the University of Oxford in England or a Master's in International Relations degree at the School of Global and Public Affairs at IE University in Spain. Candidates must be US citizens or residents between 20 and 30 years old, with a strong academic record, commitment to community involvement, proven leadership potential and a concrete project proposal that the year of study will advance.
A U.S. Student Fulbright Grant allows for individually designed study/research projects that will take place during one academic year (9-12 months) in a country outside the U.S. Applicants design their own projects and will typically work with advisers at foreign universities or other institutes of higher education. The study/research awards are available in approximately 140 countries. For recent BA/BS graduates, graduate and doctoral students, and young professionals including artists, musicians, writers, journalists, and those in law, business, and other professional fields. Undergraduate and graduate students must apply through their institution; professionals and former students can apply through their alma mater or At Large.
The Fulbright-Anne Wexler Scholarships enables Australian and U.S. postgraduate students with strong academic credentials and leadership potential to undertake a two year Master's degree in Australia or the U.S. focusing in public policy. These may include key areas such as health, sustainability, energy, climate change, regional security, education, political science, history or governmental relations. The award includes tuition, a living stipend and travel. Two Fulbright Anne Wexler Scholarships will be awarded annually: one for an Australian citizen and one for an American (US) citizen.
The Global Campus South East Europe – European Regional Master's Programme in Democracy and Human Rights in South East Europe is a one year, full time, interdisciplinary programme. Its aim is the development of democracy and human rights in South East Europe. It is a joint initiative by the University of Sarajevo and the University of Bologna. The Programme awards students with 60 ECTS and a double-degree diploma of both founding universities (UNSA and UNIBO). 30 students from target countries will receive full scholarships covering tuition fees, living and travel expenses.
The High North Fellowship program offers scholarships to students from Canada, Japan, Russia, South Korea and the US who attend an institution in Northern Norway as part of their higher education. The program is funded by the Ministry of Foreign Affairs. Each fellowship recipient receives a monthly stipend of approximately NOK 9 440, and a travel grant of the same amount. Institutions of higher education in Norway do not charge tuition from international students, and the stipend is intended to cover housing and living expenses. The program is mainly targeted at students at the Master's and Bachelor's level, but is also open to PhD students.
This program offers Arabic language students from the U.S. who have already developed their Arabic at the intermediate and advanced levels the opportunity to master their skills in an intensive Arabic language program at Qatar University in Doha for an entire academic year. The scholarship includes tuition, room and board, RT airfare, local transportation and books. All applicants must apply directly through Qatar University.
Each year, Rotary selects up to 100 individuals from around the world to receive fully funded academic fellowships at one of our peace centers in Australia, England, Japan, Sweden and the U.S. These fellowships cover tuition and fees, room and board, and RT transportation. Two types of fellowships are available: (1) 15-24 month master's degree fellowships at premier universities in fields related to peace and conflict prevention and resolution and (2) 3-month fellowships for experienced professionals working in peace-related fields at Chulalongkorn University in Thailand. For more information, contact your local Rotary club or the Rotary Peace Centers Department at The Rotary Foundation.
Schwarzman Scholars is a highly selective, one-year master's program at Tsinghua University in Beijing, China. Whether in politics, business or science, the success of future leaders around the world will depend upon an understanding of China's role in global trends. Students will live and study together on the campus of Schwarzman College, a newly-built, state-of-the-art facility, where all classes will be taught in English. Students can pursue a degree in Public Policy, Economics and Business, or International Studies. Schwarzman Scholars receive tuition and a stipend, room and board, RT travel, and an in-country study tour.
Fellowships in teaching English as a foreign language (TEFL) are offered annually to full-time students who wish to pursue a master's degree in TEFL and to acquire language teaching experience at The American University in Cairo. Fellowships are offered in the Department of English Language Instruction for two academic years and the intervening summer session. The award includes a waiver of tuition fees, monthly stipend, accommodation and one-way home travel. Fellows pursue degree study and teach eight hours of English per week.
The Thouron Award is a graduate exchange program between British universities and the University of Pennsylvania, conceived to reinforce the "special relationship" between the U.S. and the U.K. Graduates of British universities receive support for up to two years for a graduate (post-graduate) degree program at the University of Pennsylvania. Graduates of Penn receive up to two years of support for a degree program at any graduate (post-graduate) program in the U.K. Thouron Scholars are chosen both for their strong academic potential and their "ambassadorial qualities." Students receive full support – tuition and generous stipends.
The Churchill Scholarship Program enables young Americans to pursue graduate study in science, mathematics, and engineering at Churchill College, Cambridge University. A total of 15 one-year Churchill Scholarships are offered each year. The scholarship covers living expenses in addition to tuition and fees. Candidates must be US citizens who have earned a bachelor's degree but not a doctorate. Applicants must be nominated by their undergraduate institution. The Churchill Foundation's deadline is in mid-November. Each college may have earlier deadlines.
The Yenching Academy provides a generous graduate scholarship that covers tuition fees, a travel stipend for one round-trip journey between each Scholar's base city and Beijing, accommodations, and living costs on Peking University's campus. This specially designed, English-taught program aims to push the study of China beyond the boundaries of traditionally defined Humanities and Social Sciences disciplines. Students from around the world are invited to apply and can choose between many different fields to base their thesis on including: law, economics, international relations, philosophy, literature and history.
© Victoria Johnson 2020, all rights reserved