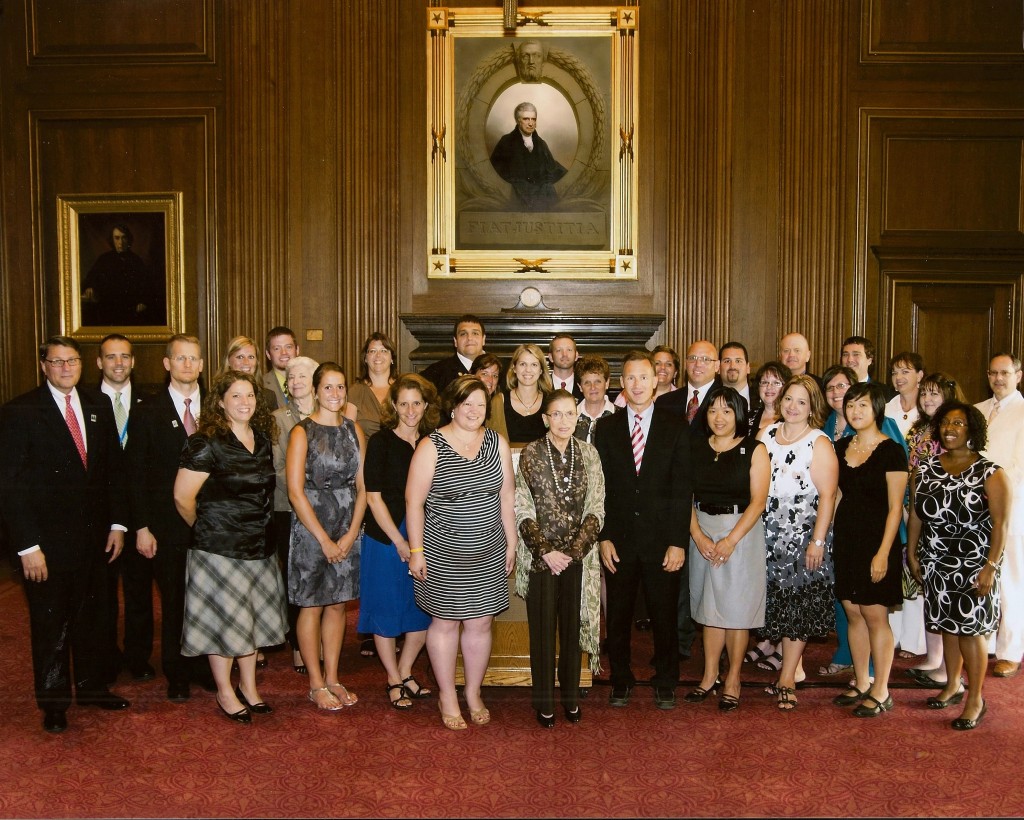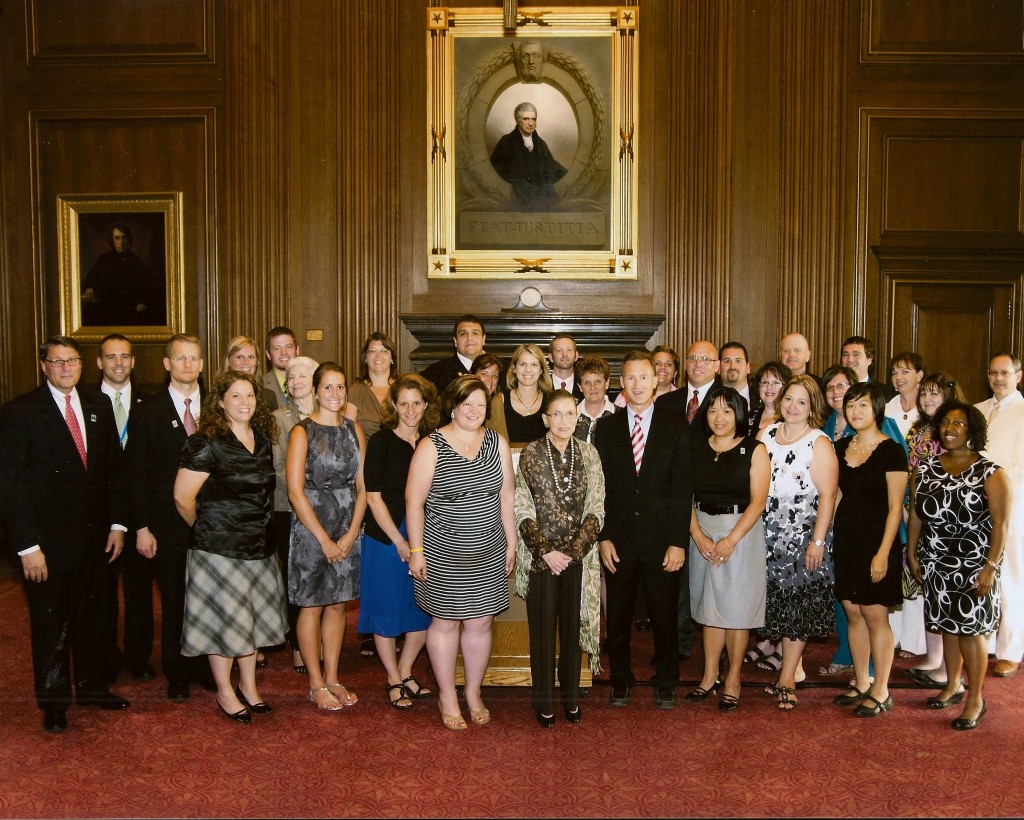 The James Madison Graduate Fellowship is a unique award that provides academic funding for secondary school teachers interested in becoming subject matter experts of the American Constitution. Each year, the James Madison Memorial Fellowship Foundation choses one fellow from each state for a $24,000 award towards graduate study leading to a master's degree. After receiving the master's degree, each Fellow must teach American history, American government, or social studies in grades 7–12 for one full year for each academic year of funding received under a fellowship, preferably in the state from which the recipient won the fellowship. A major component of the James Madison Fellowship is participation in a four-week Summer Institute on the Constitution in Washington, DC entitled "The Foundations of American Constitutionalism." Taught by constitutional scholars, this Institute provides coursework on the principles, framing, ratification, and implementation of constitutional government in the United States. Kymberli Wregglesworth, a 2011 James Madison Fellow from Michigan, discusses her fellowship experience and fellowship application tips. 
1. What inspired you to apply for the James Madison Fellowship?     
I began a Master's Degree in American History and Government at Ashland University through a grant and wanted to be able to complete it without taking out loans. Being a high school teacher, I knew that would be impossible without finding some additional funding. Their program recommends the Madison Fellowship to all of their students, and once I realized that it would fully fund my studies, I decided to give it a try. I was also interested in the expenses-paid trip to Washington, DC for a month and the intensive study of the Constitution. Being a civics teacher, I knew that studying with the scholars the Madison Fellowship brings in each year would benefit my teaching and therefore, my students.
The first time I applied I really didn't know what I was doing, so I wasn't too surprised when I was denied. The second time I was named as an alternate and several Madison Fellows I know said that I would likely be chosen the next year if I applied again. I did and was chosen in 2011. If you really want a specific fellowship, you shouldn't give up just because you haven't been chosen the first or even the second time you apply.
2. How has the fellowship experience influenced your current work?
I have become a scholar of the Constitution and this has helped me to be a better teacher to my civics students. I was able to learn so many things about the Founding period, the Constitutional Convention, the men involved and the variety of competing ideas, and I can now use that information to have a more complete understanding of the entire era. My performance in the Summer Institute (a month-long stay in Washington, DC to study with some of the most esteemed scholars of the Constitution) has interested me in the possibility of pursuing a Ph.D. when I am finished with my Master's Degree. That may not be a possibility until I complete my high school teaching career, but I will be actively seeking out opportunities to continue my constitutional education.
3. What do you think made your fellowship application stand out?
Applicants are judged against other applicants within their home state based on their commitment to teach American History or American government. Prior knowledge of teaching the Constitution is also looked at heavily, as there is a long essay on the application that stresses the importance of teaching the Constitution in today's society.
I feel that my application stood out because I have been teaching civics for several years and could express the importance of teaching about the Constitution in my essay. Additionally, I was a classmate of several Madison Fellows at Ashland University, and got a good deal of advice from them on how to complete a quality application. I also had a current fellow write a letter of recommendation for me, as the Selection Committee looks to their current and past fellows as a major source of new applicants.
Kymberli Wregglesworth is a 15-year veteran high school teacher at Onaway High School in Onaway, Michigan, which is also her alma mater. She has a Bachelor's Degree in History and Political Science from Alma College, Alma, Michigan, and a Master's Degree in Education from Michigan State University. Kymberli is now in her last semester at Ashland University in Ashland, Ohio and will be writing her thesis on the formative years of Alice Paul. She is married with a 9-month-old daughter and in her spare time, she enjoys downhill skiing, officiating competitive cheer, and directing the Miss Onaway Scholarship Program for teen girls in her community.