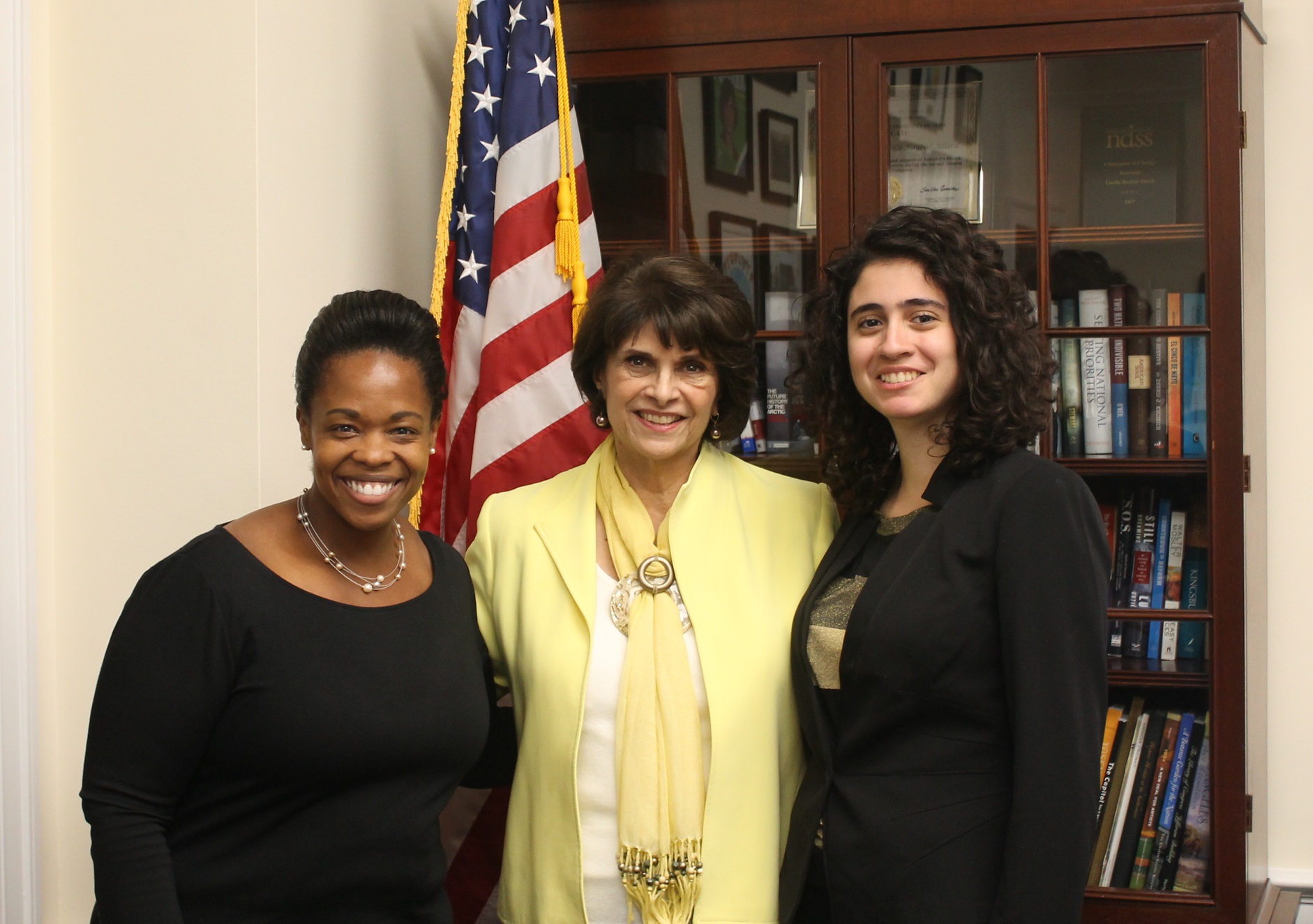 Available to undergraduate, graduate, and law students, the Google Public Policy Fellowship is a highly selective summer employment program for students interested in Internet and technology policy. Google Public Policy Fellows have the opportunity to work with nonprofit and public interest organizations in Washington D.C. and California. They address topics such as copyright and creativity, consumer privacy, government surveillance, data security, and more. Fellows are assigned a lead mentor at their host organization and are expected to make substantive contributions to the work of their organization. During the summer fellowship, Fellows receive a stipend of $7,500.
To learn more about this unique program, we spoke with Marianna Elvira, a 2017 Google Public Policy alumna.
1. What inspired you to apply for the Google Public Policy Fellowship?
I was looking for opportunities for law students and stumbled upon the Google Public Policy Fellowship website by accident, and I am so glad I did. When I read the fellowship involved working with nonprofits doing technology policy work in Washington, D.C., I knew I needed to apply. I am committed to public service and have always been passionate about technology, so the opportunity to merge my interests spoke to me. There are many host organizations to choose from. As an avid consumer of media, and as someone who understands the need for everyone to have Internet access and to be able to communicate with their loved ones, the organization that caught my attention was the National Hispanic Media Coalition. I read about their dedication to increasing positive representations of Latinos in the media and their work to increase access to universal, affordable communications, and I immediately applied.
I hoped to learn about telecommunications and administrative law with first-hand experience, improve my legal research and writing skills, attend meetings and conferences at the FCC and on the Hill, gain a good support network, and make a real difference. My expectations were exceeded in ways I could never have predicted, and my experience at NHMC will always be one I treasure. I learned so much that I could never learn solely from law school courses and met many great people. The policy team at NHMC (and other organizations they work with) created one of the most supportive and knowledgeable environments I have had the pleasure of being a part of.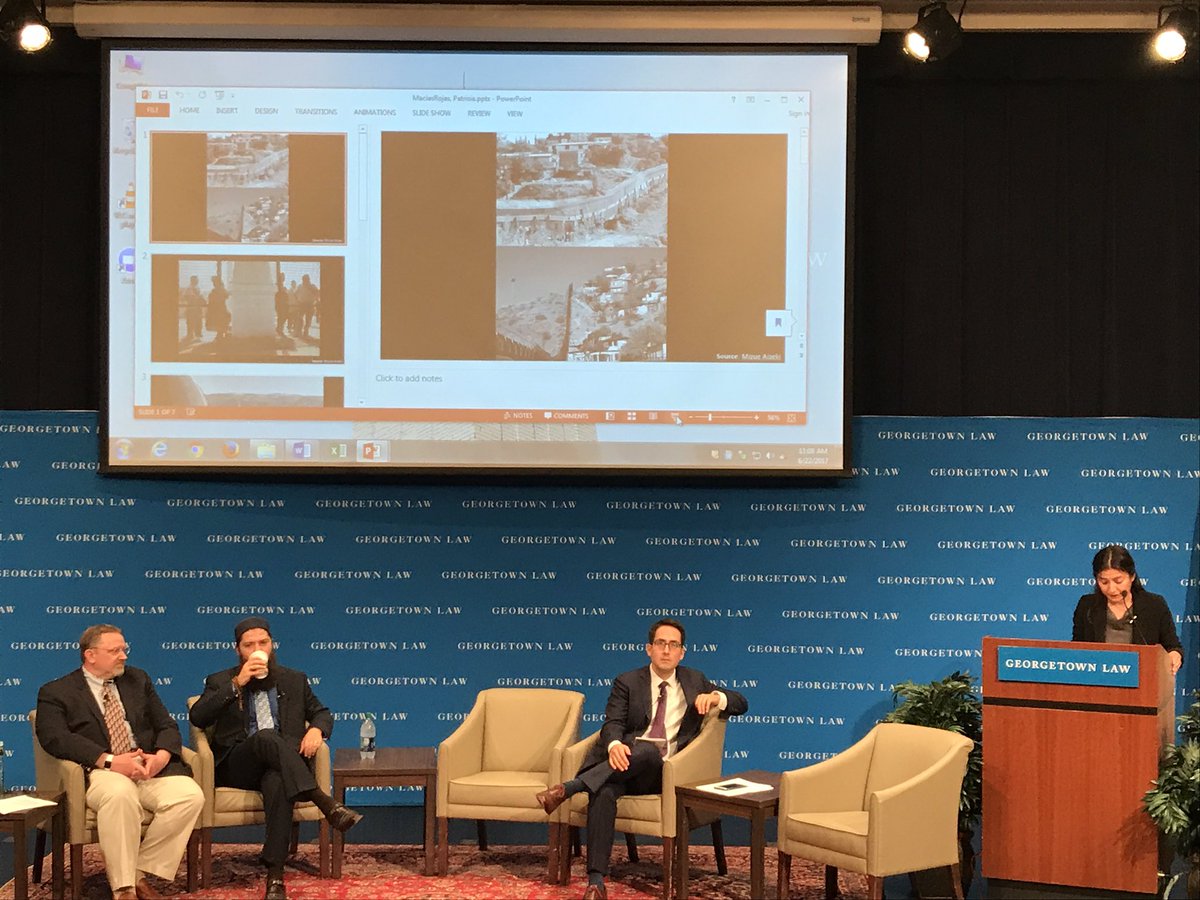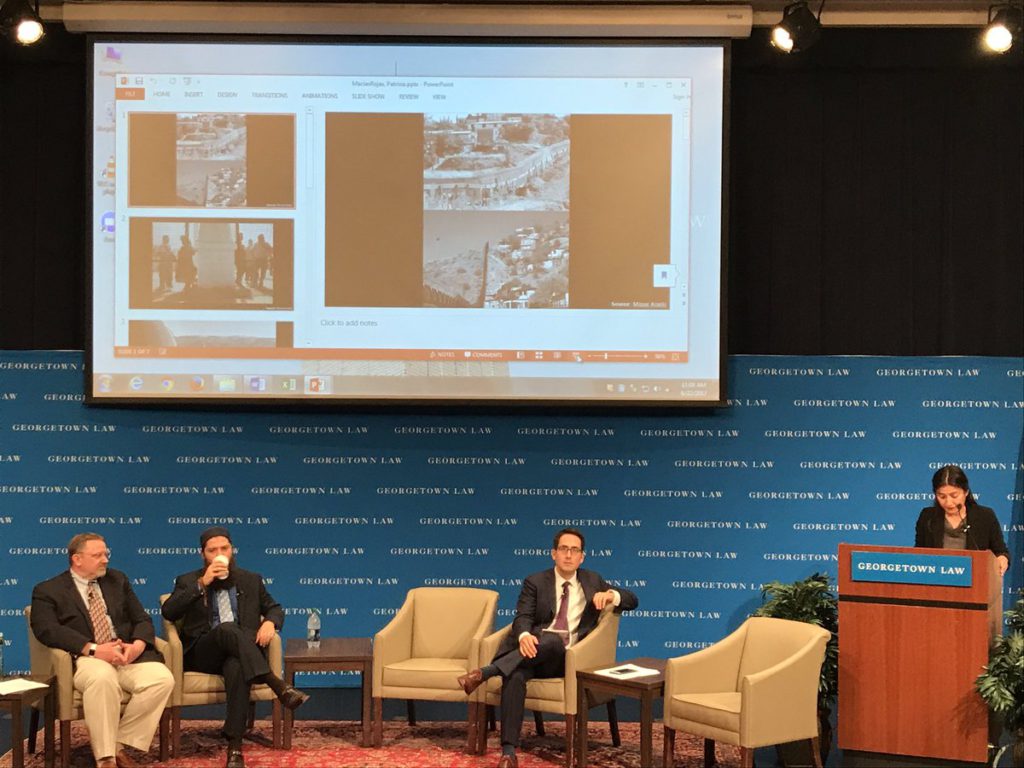 2. What is a typical week like for a Google Public Policy Fellow?
There is no typical week as a Google Public Policy Fellow, and it also depends on what organization is hosting you. Working at the National Hispanic Media Coalition is a very active experience. Sometimes you spend your week running around Washington, D.C. from building to building and meeting to meeting. Other times, you can spend an entire day on the phone and computer. Regardless, a lot of the work involves coalition building and working together with other civil rights groups. The only consistency was having a meeting at Google's office every other week where the other Fellows and I learned about many different technology policy issues ranging from artificial intelligence to copyright issues. A panel consisting of experts in their respective fields would educate us on different policy issues and were available to speak with us afterward.
Two of my favorite events that I went to were the Latina Leaders Summit and the Color of Surveillance Conference. The Summit had women like Congresswoman Lucille Roybal-Allard (whom I later had the pleasure of meeting on the Hill) speak about their experiences as Latinas in politics, education, media, and business. Everyone left that conference feeling inspired and strong. The Color of Surveillance at Georgetown Law discussed how government surveillance has affected and still affects people of color, immigrants, and Muslim people through academic, political, social justice, and personal lenses. There was so much to learn from all the speakers about how surveillance affects every single one of us.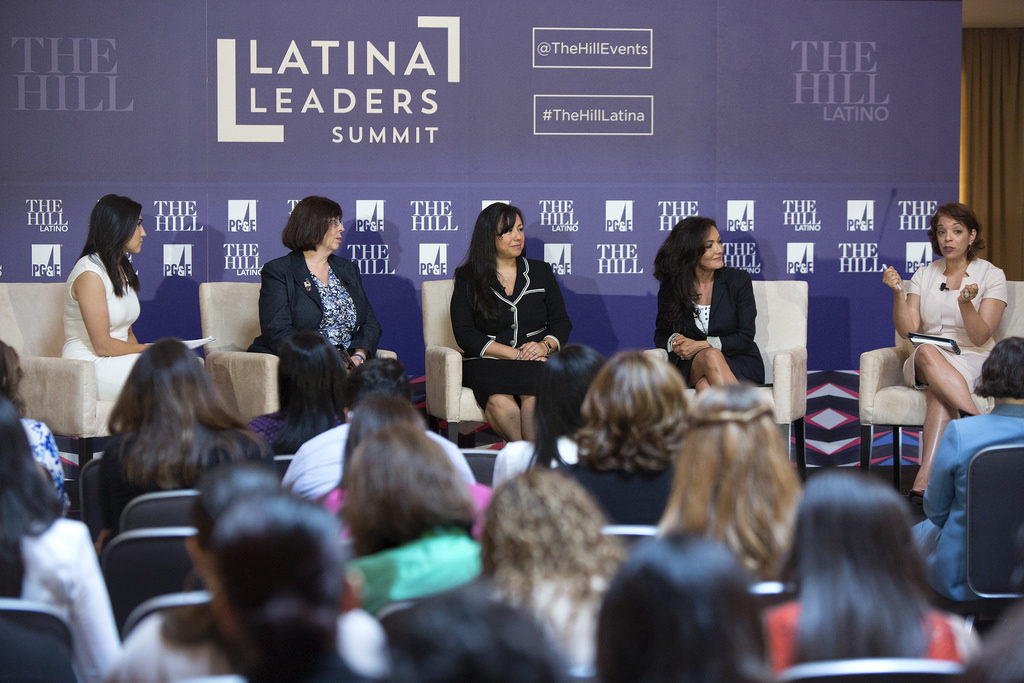 3. What tips would you give others applying for the Google Public Policy Fellowship?
Law students and even undergraduate students who are passionate about technology policy and civil rights should apply and in their essays show that passion. Make sure to apply to host organizations that interest you and whose work you find important. For the interview process, you must have something unique to offer, know what issues the organization is involved in at the present moment, and be ready for Washington, D.C. This means being a quick learner in a big, though condensed, city where you will need to quickly get your bearings.
I believe what made me stand out from other law students was my background as a marketing manager and graphic designer at WebaTonic. I was the only Fellow with such experience, and when a large part of the work involves educating and involving others, they need to understand the issues, and virtually everyone can understand graphics. It is crucial to spread the messages of what the organization is fighting for, and with my knowledge of marketing, I am able to both create graphics and one-pagers and advise on the best ways to ensure people will see what we are saying and pay attention. Real change comes through educating and empowering others so nonprofits must use everything in their toolbox to achieve their goals.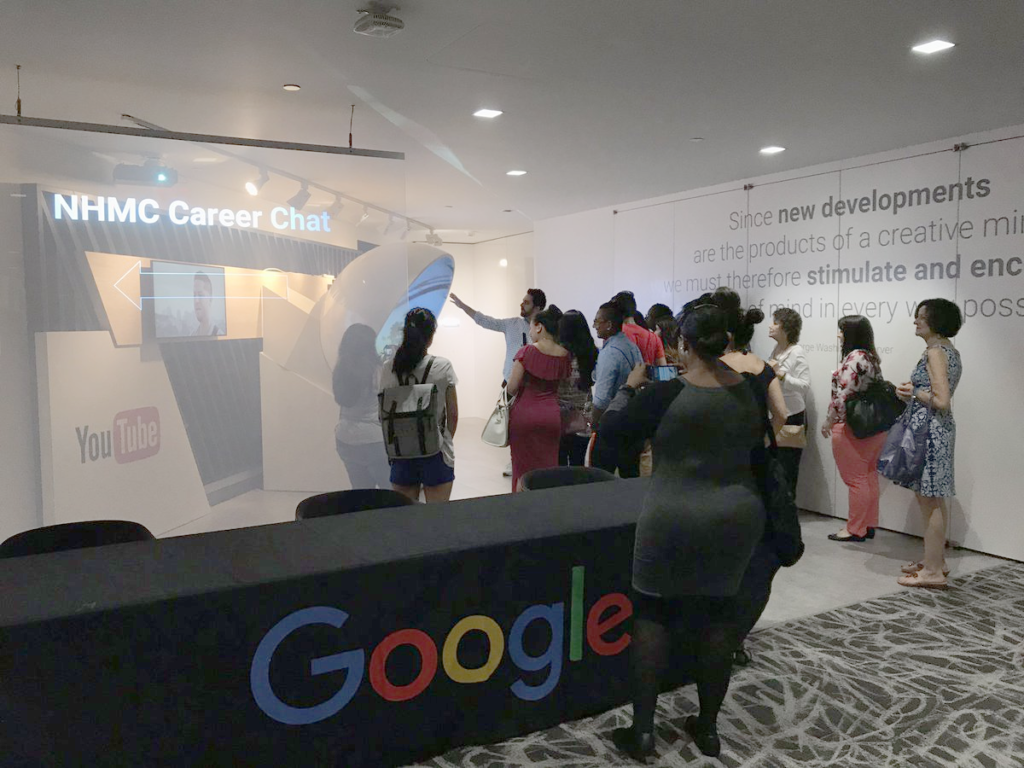 Marianna Elvira is a third-year law student at Florida State University College of Law from Miami, FL. She is currently a Univision Policy Fellow at the National Hispanic Media Coalition and runs an online store where she creates designs for various products (society6.com/smoothope). She is devoted to empowering her community and is interested in the intersection of social justice, technology, psychology, and the law.
© Victoria Johnson 2017, all rights reserved.