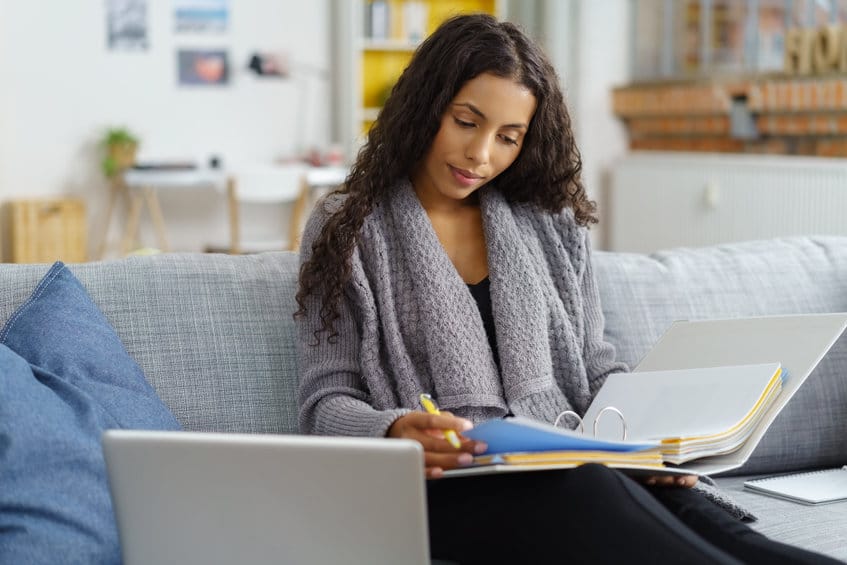 By Angell Kim
Internships are short-term opportunities that can be for gaining new work experiences or getting your foot in the door of your dream job. Internships pre-COVID-19 have been mostly in-person, but now, as people move towards virtual or remote work, internships have also followed suit.
Regardless of whether your in-person internship turned into a virtual one due to the pandemic or you snagged a virtual internship to begin with, it's helpful to know how to navigate these virtual spaces of work, especially if it's your first time working for a company or even working for the first time in general.
It's helpful to be aware of some of the realities virtual spaces can bring. When you're starting off brand new at a virtual internship, you probably won't be able to meet the people you'll work with in-person. You probably won't meet them in-person anytime soon or even during the internship but only via video call platforms, chats, or emails. The dynamic is so much more different if the work had started off in-person and then gradually shifted to online or hybrid versus starting off online. Connecting, collaborating, and networking aren't impossible in virtual internships, but different approaches will be needed. 
Virtual internships can range from having a specific scope of work assigned to you, not having this at all, catering the work to your interests and learning objectives, exposing you to completely new experiences, being a large company or a small one, to being ten weeks long or six months. However the framework of your internship may be, here are some tips to incorporate or be aware of before you start your internship!
1. Set Humble Personal Expectations
One component of your internship should be about learning. As a newcomer in X, Y, or Z company, non-profit, agency, etc., despite your professional and academic experiences, you will be entering with a blank slate and fresh pair of eyes. 
Researching prior to your internship and outlining what you aim to learn, what questions you'd like answered, and who you'd like to talk to or connect with is a good foundational start. We all want to accomplish, impress, and showcase, but these should not be the main objectives in the internship. Rather, learning about how the company functions, its roles, the processes, and the people and leadership can go further as this curiosity and willingness to learn are transferable skills for other internships, jobs, and experiences. 
2. Schedule Weekly Check-Ins with Supervisor
In the beginning, you should schedule weekly check-ins with your supervisor to give them updates, ask questions, communicate goals as you assess what is needed, give and receive feedback, and build your professional relationship with them. Your supervisor can serve as a mentor and you can learn greatly from them. These check-ins can guide you if you are lost on what you can do and understand and clarify your scope of work. Your scope of work or "to-do" may be unclear, isn't set, or could be laid out in detail for you, and having your supervisor to help guide you through that uncertainty will help you have a smooth first few weeks. Furthermore, you'll also have a better idea of the work environment, as it could be where you have less autonomy and you liaise closely with your supervisor or you might have more autonomy where you're expected to reach out to colleagues internally or externally and do what's needed. 
Sometimes, your responsibilities or priorities might shift throughout the duration of your internship or they can be unclear to begin with. Learning what is expected and maintaining regular communication with your supervisor through weekly check-ins are necessary to clarify throughout the whole virtual internship experience. One thing to be mindful of is to ask without fear and anxiety. Remember the biblical saying, "Ask and you shall receive?" Ask for help and you shall receive clarification and guidance. Ask to learn more about XYZ topic, and you shall be pulled into trainings or capacity-building. Ask for help if you have a lot on your plate, and you shall be assisted! Your supervisors are there to help you. 
3. Be Mindful of Time Zones
Another unique aspect of virtual internships is the consideration of time zones. The benefit of virtual internships is that you can work from anywhere, but clarifying the working schedule to be aligned with meetings, communication, and deadlines is crucial. The company that you intern for may be in a different country or state than where you are and it's advised to clarify how the work schedule can be for you with your supervisor at the very beginning. When the time zone is substantially different, ask if your supervisor wants you to work in the local time zone, in your time zone, or a bit of both to be flexible in this aspect.
4. Explore During the First Few Weeks
The first few weeks should be where you try to navigate who is who, the hierarchy, who does what, how the company generally functions, and the work processes. It would be helpful to get a brief, general idea of these topics if your internship is short-term as you may not have sufficient time to have a comprehensive understanding of it all. Take this time to introduce yourself to the team, get to know others by taking the initiative to schedule informational interviews, and ask your supervisor or colleagues to invite you to meetings to learn or to speak with senior leadership. Furthermore, if there's a project you find interesting, ask to be looped in and contribute however you can. This exploration can help you understand the big picture and assess where the need may be and your interests may align.
5. Take Trainings
To add to your knowledge about the company, you could ask your supervisor, colleagues, or human resources contacts if there are any online trainings that are obligatory to team members or are conducive to learning about the company and the work. Additionally, if there are trainings scheduled to be given online during your internship period, sign up to sit in on those! 
6. Create a Tentative Timeline to Complete Job Tasks
For interns who do not have a clear scope of work with deadlines, you have the power to craft the tasks and the timeline. This is important especially to short-term interns so time must be used strategically. 
After exploring, learning, and getting to know your team, you will have a better sense of what it is that you can do and what you are interested in than first starting. With this knowledge, draft out some of the action items or tasks which can range from editing a document, sitting in on a training module for X topic, talking to Y person, giving a presentation, learning the specific protocols of the company, and more. The idea is to understand what it is that you can do and how you can contribute and turn them into action items on a to-do list. Most importantly, setting timelines or deadlines for each task can be instrumental in guiding you to stay on track and focused.
When crafting this timeline, ask your supervisor if you can present on key tasks or responsibilities at the end of your internship. It's a great way to share what you've learned and how and what you've contributed to the team. It's also a great way to practice public speaking skills in the virtual environment. 
7. Cultivate Harmonious Work Spaces and Habits
Working at home is not a stroll in the park as it took us time during the pandemic to adjust and adapt to be productive, successful, and sane in these spaces. Here are some tips that can be used for virtual internships on being successful when working or studying online. 
8. Leave the Pressure at the Door
Sometimes when you are focused on impressing or are generally a high-achiever, you end up putting an incredible amount of pressure on yourself or have extremely high standards to follow. These kinds of habits just lead to anxiety and stress that is not necessary. It is already challenging to work virtually, to build relationships virtually, and accomplish virtually! Let's not add another layer of difficulty by setting energy draining goals or desires to just impress or showcase on your resume or placing high expectations on everything that is to be done in your internship. Remember tip 1 by setting humble personal expectations to focus on yourself and to celebrate all the small victories along the way of your internship.
9. Network and Keep in Touch Post-Internship
Your internship will come to an end, but it doesn't really stop when that period is up. The relationships you built should be cultivated by keeping in touch, and this can be done by emailing or reaching out to your colleagues or supervisor to constantly learn from them by asking questions, asking for advice or help, or just to chat about life. It's important to maintain contact in genuine ways because you never know how you can help them or how they can help you in the future!
In conclusion…
Virtual internships are not the same as in-person ones nor give the in-person experience, however, as we enter a more virtual world, learning how to navigate and adapt to these experiences will be useful and helpful to take on other challenges. 
Remember, with all experiences come learning which is a long-term benefit and that this opportunity may help you with the next one!
It's certainly not impossible to complete an internship virtually. It's just slightly different, and it requires different techniques and habits that help us adapt to this time, extend grace to all as we are all in this together, and to make the very best of this experience.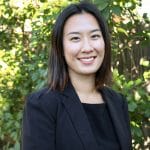 Angell Kim graduated from the University of Texas at Austin with a Bachelor of Arts in International Relations and Global Studies and a Minor in Latin American Studies. She is a Returned Peace Corps Volunteer from Colombia (2016-2018), a 2020 Donald M. Payne International Development Fellow, and is a 2020 Paul D. Coverdell Fellow and MPA student at the University of Arizona.
© ProFellow, LLC 2021, all rights reserved