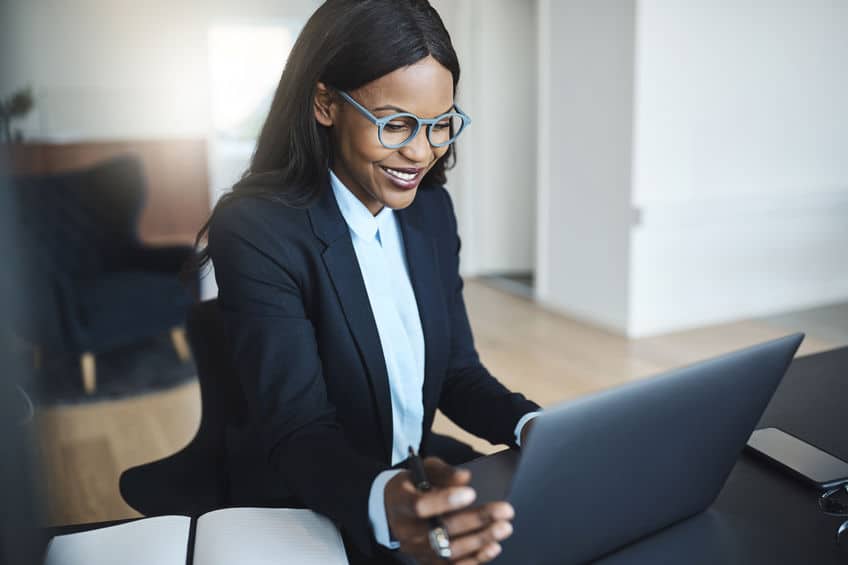 Last updated March 5, 2023
If you are interested in being an agent of change in the field of criminal justice, here is your chance! There are opportunities within a variety of disciplines that intersect with criminal justice, including law, writing, and policy, among others. There are opportunities for professionals and students. If one of these sounds like a great fit for you, be sure to bookmark it to your ProFellow account!
The Ruth D. Peterson Fellowships is designed to encourage students of color, especially those from racial and ethnic groups underrepresented in the field, to enter the field of criminology and criminal justice, and to facilitate the completion of their degrees. Applicants need not be members of the American Society of Criminology but individuals studying criminology or criminal justice issues are encouraged to apply.  The recipients of the fellowships must be accepted into a program of doctoral studies and the award is for $6,000.
Equal Justice America is pleased to offer fellowships of up to $4,000 to students at select law schools in the U.S. who work full-time during the summer for organizations providing direct civil legal assistance for the poor. Interning under the supervision of experienced attorneys, fellows provide crucial assistance to low-income clients struggling through the complexities of the civil justice system. Law students must secure a full-time (minimum 35-40 hours per week) placement for at least 10 weeks at a non-profit organization providing direct civil legal services to the poor. Placements can be anywhere in the United States.
The Fellowship for Serving African-American Communities at Harvard Kennedy School brings together diverse and talented emerging leaders based on their demonstrated leadership promise and demonstrated interest in reducing disparities in African-American communities through efforts in health care, education, economic development, public policy, criminal justice reform, social entrepreneurship, and a variety of other fields. Fellows are awarded a full tuition scholarship and health fees and are eligible for a stipend up to $10K. This fellowship is open to applicants entering their first year of study in any of the Harvard Kennedy School's masters' degree programs.
This summer fellowship is for doctoral candidates who are pursuing independent, self-directed research on economic and social problems affecting low-income Americans. Any student enrolled in a doctoral program in economics, psychology, sociology, child development, child welfare, family relations, criminal justice, education, public policy, or related fields are eligible. The goal of the program is to provide opportunities for graduate students to gain exposure to social policy research, understand employment options beyond the academic and public sectors, and get the advice and support of MDRC's staff in completing their dissertations. The fellowship offers a stipend of up to $5,000. Due to the COVID-19 pandemic, the summer doctoral fellowship will not be offered in 2021.
The Next Generation Fellowship (NGF) is a leadership development and policy advocacy training for formerly incarcerated or justice-involved individuals from across California. It supports emerging leaders in 1) advancing racial justice and cultural healing, and 2) influencing state and local government through policy advocacy. The fellowship focuses on the movement to end mass incarceration with an emphasis on promoting healthy, safe communities. Over three 2-day sessions, participants will take part in culturally-relevant activities intended to foster effective storytelling, civic participation, and strategic advocacy.
The Ronald "Elder" Freeman Memorial Policy Fellowship is a project of Legal Services for Prisoners with Children. The fellowship invites formerly incarcerated people to join the LSPC office for an intensive 12-month fellowship program to learn grassroots organizing, legislative and administrative advocacy, and other strategies to run local and state campaigns with the goal of elevating the leadership of formerly incarcerated people in criminal justice reform. This full-time fellowship offers compensation of $18 per hour and benefits including medical, vision, and dental insurance, 2 weeks of paid vacation, and 5 paid sick days.
The Soros Justice Fellowships support outstanding individuals—including lawyers, advocates, grassroots organizers, writers, print and broadcast journalists, artists, filmmakers, and other individuals with distinctive voices—to undertake full-time projects that engage and inform, spur debate and conversation, change policy or practice, and catalyze change around the U.S. criminal legal system at the local, state, and national levels. Fellowships can be either 12 or 18 months in duration and may be undertaken with the support of a host organization
Visiting Lecturer Diversity Fellowship Program
The Visiting Lecturer Diversity Fellowship is a paid academic-year full-time fellowship that offers a unique opportunity for individuals from historically underrepresented groups to gain valuable teaching experience, benefit from intentional mentorship, and raise their college profile. The program provides experienced adjuncts, new-to-the-profession, and recent graduate students with long-term support to secure a position as a college professor, and eventually move into faculty leadership roles. The DFP will be in three areas, Business Leadership, Criminal Justice, and Foundational Mathematics.
The Weil Legal Innovators Program engages incoming law school students in addressing some of the most pressing social and legal challenges in our communities today. Weil Legal Innovators are incoming law school students who plan to attend one of eight WLI Law School Partners. Innovators defer their first year of law school to work at a WLI partner nonprofit organization for a paid public service fellowship. Fellows receive $50,000 in compensation for the fellowship year, plus benefits and a one-time $10,000 law school scholarship awarded upon starting first year of law school at a WLI partner institution
PEN America's Writing for Justice Fellowship will commission six writers—emerging or established—to create written works of lasting merit that illuminate critical issues related to mass incarceration and catalyze public debate. Proposed projects may include—but are not limited to—fictional stories; works of literary or long-form journalism; theatrical, television or film scripts; memoirs; poetry collections; or multimedia projects. Fellows will receive mentoring, an honorarium of $10,000 and may request up to $5,000 in additional funding for travel and research. Writers 21 and up are invited to apply.
© ProFellow, LLC 2021, all rights reserved.