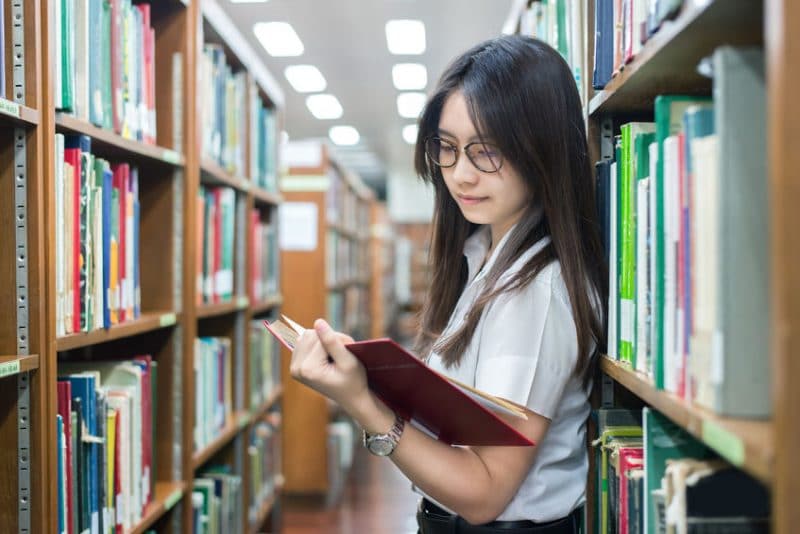 Are you looking for some unique job opportunities for after you've finished your Ph.D.? This list includes lots of different postdoctoral fellowship programs that would let you further your research and help build out your resume before you enter the academic job market. There are opportunities in a variety of disciplines and schools including The University of Michigan, UCLA, Penn State, and Princeton, as well as positions in countries including Israel, Germany, Japan, and India. If one of these sounds like it might be a good fit, make sure to bookmark it to your ProFellow account!
The Africana Research Center invites applications for a one-year postdoctoral scholar position in any aspect of African, African American and Diaspora Studies. During their residency, scholars have no teaching or administrative responsibilities, though they may request a teaching assignment. They will be matched with a mentor, attend professional development sessions and other relevant events, and be expected to be active in Penn State's community of Africana researchers. Successful applicants must have completed all requirements for the PhD within the previous four academic years. Fellowships include a competitive salary/benefit package.
American Academy of Arts & Sciences Visiting Scholars Program
The Academy's Visiting Scholars Program provides residential fellowships to postdoctoral scholars in the humanities and social sciences. The fellowship program offers a collaborative work environment and the opportunity to interact with Academy members. It also creates a national network for these scholars, assisting them in their research and professional development. The fellowship is for one year with a mutual option to renew for a second year. Candidates must have received the PhD degree no more than four years before the application deadline date. Fellows are provided with a stipend of $60,000 per year and health insurance. Suspended in 2018.
In conjunction with the Rice Seminars, the Humanities Research Center at Rice University hosts yearlong residential fellowships for outstanding junior scholars. The Rice Seminars are designed to promote humanistic research, broadly understood. Fellows receive a $55,000 salary and benefits. Primary obligations include active participation in the Rice Seminar, developing or continuing individual or collaborative research projects, and teaching a semester-long course. Applicants from any humanistic discipline are eligible to apply and must have received a PhD between July 1, 2016 and June 30, 2019
The Banting Postdoctoral Fellowships program provides funding to the very best postdoctoral applicants, both nationally and internationally, who will positively contribute to Canada's economic, social and research-based growth. Fellows can pursue research in health, natural sciences, engineering, social sciences and humanities-based topics. The award is for 2 years and awardees receive $70,000 per year. This program allows applicants to launch a successful research-intensive career while working on a project that aligns with the host institution's strategic priorities. All applicants must be endorsed by a Canadian research institution.
The GHI and the BMW Center for German and European Studies at Georgetown University are offering German and North American postdocs and professors the opportunity to create binational research teams to work on projects on the history of knowledge, and develop ideas through transatlantic perspective and collaboration. Fellowship includes a 9-month stay at the GHI center in Washington, DC, a monthly stipend of €3,400-6,000 (depending on academic status) and roundtrip airfare for European recipients.
The Fulbright Program, in partnership with the Israel Institute, provides grants to American scholars who seek post-doctoral fellowships at Israeli universities in the field of Israel Studies. The grants are open to researchers in all academic disciplines who study modern Israel. Strong applications will demonstrate an interest in and a long-term commitment to studying modern Israel and securing tenure-track university positions in the United States. Applicants must have completed their doctoral degrees after April 2016 or by September 1, 2019, when the fellowship begins. Fellowship grants are for $50,000 per year, for up to two years.
The Fulbright-Nehru Postdoctoral Research Fellowships are designed for Indian faculty and researchers who are in the early stages of their research careers in India. The Postdoctoral Research Fellowships will provide opportunities to talented faculty and researchers to strengthen their research capacities. Fellowships are for 8 to 24 months and are available in many different fields including science, technology, the arts, economics, law and the humanities. Fellows will work with a host institution in the U.S. and the fellowship includes J-1 visa support, a living stipend and round trip airfare between the U.S. and India.
The ACLS, through support from the Getty Foundation, is offering fellowships to advance research in the humanities. These fellowships are intended to support an academic year of research and/or writing by early career scholars for a project that will make a substantial and original contribution to the understanding of art and its history. The ultimate goal of the project should be a major piece of scholarly work by the applicant. The fellowship amount is for $60,000 plus an additional $5,000 for research and travel expenses. There are no citizenship or residency requirements, however, applications must be completed in English.
The Alexander von Humboldt Foundation was established by Germany in order to promote international cooperation in research. The Humboldt Research Fellowship Program supports highly qualified post-doctoral scholars of all nationalities and disciplines so that they may carry out long-term research projects in Germany. There are no quotas with respect to country of origin or academic discipline.
The James Smithson Fellowship Program is a 1-year opportunity for postdoctoral students and scholars in the fields of science, humanities, and the arts. Candidates should be interested in gaining a better understanding of the interplay between research and public policy and discourse. Fellows are immersed with Smithsonian researchers and relevant collections and receive hands-on experience exploring relationships between research and public policy through interaction with Smithsonian and policy leaders in Washington, D.C. Candidates must be U.S. citizens and have received their doctorate degree within 5 years. Fellows receive a stipend of $53,000.
The Japan Society for the Promotion of Science (JSPS) Fellowship Program provides recent PhD recipients and ABDs with opportunities to conduct research in Japan under the leadership of a host researcher. Fellows are encouraged to advance their own research and at the same time closely collaborate with young Japanese researchers and contribute to Japanese research communities. Applications are welcome from all social science and humanities disciplines and need not be explicitly related to the study of Japan. Projects propose a single, continuous stay in Japan from 1-12 months (short-term) or 1-2 years (long-term).
Working with established professors at top universities, JMC postdoctoral fellows teach classes on the great ideas of the Founding and prepare scholarly works essential to their success in an increasingly competitive academic job market. Fellows gain valuable teaching experience and are mentored by leading scholars in their fields. The mentors' advice prepares them for the rigors of the interview and publication processes. Fellows leave their appointments ready to begin long-term academic careers. Check website for opportunities.
The John W. Kluge Center at the Library of Congress invites qualified scholars to apply for a post-doctoral fellowship for advanced research based on the Alan Lomax Collection. The Lomax Collection is a major collection of ethnographic field audio recordings, motion pictures, photographs, manuscripts, correspondence and other materials from many parts of the world. Applicants may be of any nationality and must possess a Ph.D. degree, or equivalent terminal degree. The fellowship is for a period of up to 8 months, at a stipend of $4,200 per month, for residential research at the Library of Congress in Washington DC.
The goal of the Killam Postdoctoral Research Fellowships program is to bring outstanding scholars from around the world to the University of British Columbia in order to engage in innovative research that will enhance interdisciplinary collaborations and help establish them in leadership positions in the academic and wider community. Applicants must have completed all requirements of their PhD no more than 24 months prior to the anticipated fellowship start date. Fellows receive an annual stipend of $50,000 for a maximum of two years plus a travel and research allowance of $4,000 over two years.
The University of Michigan's LSA Collegiate Fellows program is a major initiative aimed at recruiting exceptional early-career scholars in all liberal arts fields who are committed to diversity, equity, and inclusion in the academy, and preparing those scholars for possible tenure-track appointments in LSA. During the two-year fellowship, scholars will have dedicated research time, teaching experience, faculty mentorship, and professional development opportunities. Fellows will receive a starting salary of $60,000 plus benefits.
Mellon/ACLS Public Fellows Competition for Recent PhDs
The ACLS Public Fellows program allows PhDs to gain valuable, career-building experience in fields such as public policy, international aid, conservation, arts and culture, and digital media. The program will place up to 22 recent PhDs from the humanities and humanistic social sciences in two-year positions at partnering organizations in government and the nonprofit sector. Fellows will participate in the substantive work of these organizations and receive professional mentoring. Fellows receive a stipend of $65,000 per year, as well as individual health insurance. Applicants must possess US citizenship or permanent resident status and have a recent PhD in the humanities or humanistic social sciences.
An in-residence postdoctoral fellowship at the Hagley research library to perform historical research on business and its impact on the world. Scholars can connect their research to other topics in the humanities and social sciences to explain the impact business has had on them and all of the library's resources will be available for the fellow to aid their research. Fellows must be U.S. citizens or a foreign national who have lived in the U.S. for at least 3 years. The fellowships are for either 4 or 8 months and include lodging, a stipend of $4,200/month and an office space.
The Newton International Fellowship selects the very best early stage post-doctoral researchers to work at one of three participating academies (the Royal Society, the British Academy and the Academy of Medical Sciences). The Royal Society is open for applications within the remit of natural sciences, which includes but is not limited to biological research, chemistry, engineering, mathematics and physics. Applicants for clinical or patient-oriented research should apply to the Academy of Medical Sciences. Applicants for social science and humanities should apply to the British Academy. An option of 0.6 FTE is also available. Grants of £24,000 per annum to cover subsistence and up to £8,000 per annum to cover research expenses, plus a one-off relocation allowance of up to £2,000.  The fellowship provides a one-off payment of up to £3,000 for relocation expenses (£2,000 for EEA Nationals).
Columbia University offers three interdisciplinary postdoctoral positions in the Presidential Scholars in Society and Neuroscience program for researchers who have earned the doctorate, or its equivalent, in (1) a humanities, arts, or social science discipline and who have extensive acquaintance with, and critical understanding of, neuroscience research; OR (2) neuroscience or a related discipline in the natural sciences and who have extensive acquaintance with, and critical understanding of, another discipline in the arts, humanities, or social sciences. The appointments are three years, $80,000/year.
The Princeton Society of Fellows is an interdisciplinary group of scholars in the humanities, social sciences, and selected natural sciences. Postdoctoral fellows are appointed each year for three-year terms in residence to pursue research and teach half-time in their academic host department. Fellows are provided with a salary of $88,800 per year, benefits, a $5,000 research account, access to university grants, a shared office, a personal computer and other resources. Fellows are expected to reside in or near Princeton during the academic year in order to attend weekly seminars and participate fully in the intellectual life of the Society.
UC MEXUS-CONACYT Postdoctoral Research Fellowships
The primary objective of this program is to advance academic scholarship by emerging Mexican researchers and UC scientists and scholars in the early stages of their careers, after obtaining their PhD. In addition, the program seeks to support existing or developing binational academic networks by enhancing collaborative research projects in the humanities, sciences, engineering and computer science. The exchange program is 1 year in duration and sends U.S. scholars to research with Mexican institutions and Mexican scholars to a UC campus of their choosing. A stipend of at least $46,667 is included.
The Institute of American Cultures offers in-residence appointments to support research on African Americans, American Indians, Asian Americans, and Chicanas/os. Researchers proposing to advance the understanding of new social and cultural realities occasioned by the dramatic population shifts of recent decades, including greater heterogeneity within ethnic groups and increased interethnic contact, are especially encouraged to apply. Visiting Scholars will receive funding for one or more quarters and may receive up to $35,000 for three quarters. Applicants must hold a PhD from an accredited college or university in a relevant field.
Recognized as Western Canada's first university and located in the city of Winnipeg, the University of Manitoba is committed to advancing Indigenous research and achievement, recognizing the significant contributions of Indigenous peoples in Canada. The Banting Postdoctoral Fellowships program provides funding to the very best postdoctoral applicants who will positively contribute to Canada's economic, social and research-based growth. Fellows can pursue research in health, natural sciences, engineering, social sciences and humanities-based topics. The award is for 2 years and awardees receive $70,000 per year.
The University of Michigan invites recent PhD graduates in the arts, sciences and humanities to become resident postdoctoral scholars in the Society of Fellows. The Society of Fellows is an interdisciplinary intellectual community in which the postdoctoral fellows are joined by senior fellows to share their work in progress. Fellowship appointments are for 3 years and include an annual stipend of $60,000 plus benefits including health insurance and additional research funding. International applicants are welcome and underrepresented backgrounds are encouraged to apply.
The Department of Latina/Latino Studies at the University of Illinois, Urbana-Champaign invites applications for one Chancellor's Postdoctoral Fellow in Ethnic Studies. This is a one-year, non-renewable appointment and the fellow is expected to be in residence for the duration of the appointment. S/he is also expected to give a presentation on his/her research project and to teach one of the department's regularly offered undergraduate courses. The primary focus of the successful candidates' research must be U.S. Latinas/Latinos. The fellowship includes a stipend of $47,476 and a comprehensive benefits package.
© Victoria Johnson 2019, all rights reserved.